Newsletter 5th July 2019
This month we will be looking at the following values:
Dear Parents,
Once more, the children have been busy this week with rehearsals (the singing is amazing) and the Lego workshop. We would particularly like to thank Ms Inness, Mrs Finlay and Mrs Charlesworth for organising the fund raising (Film club), which allowed all the children to take part in this very popular workshop. They had an amazing time. You will find more photos under the EVENTS tab on the School Life App.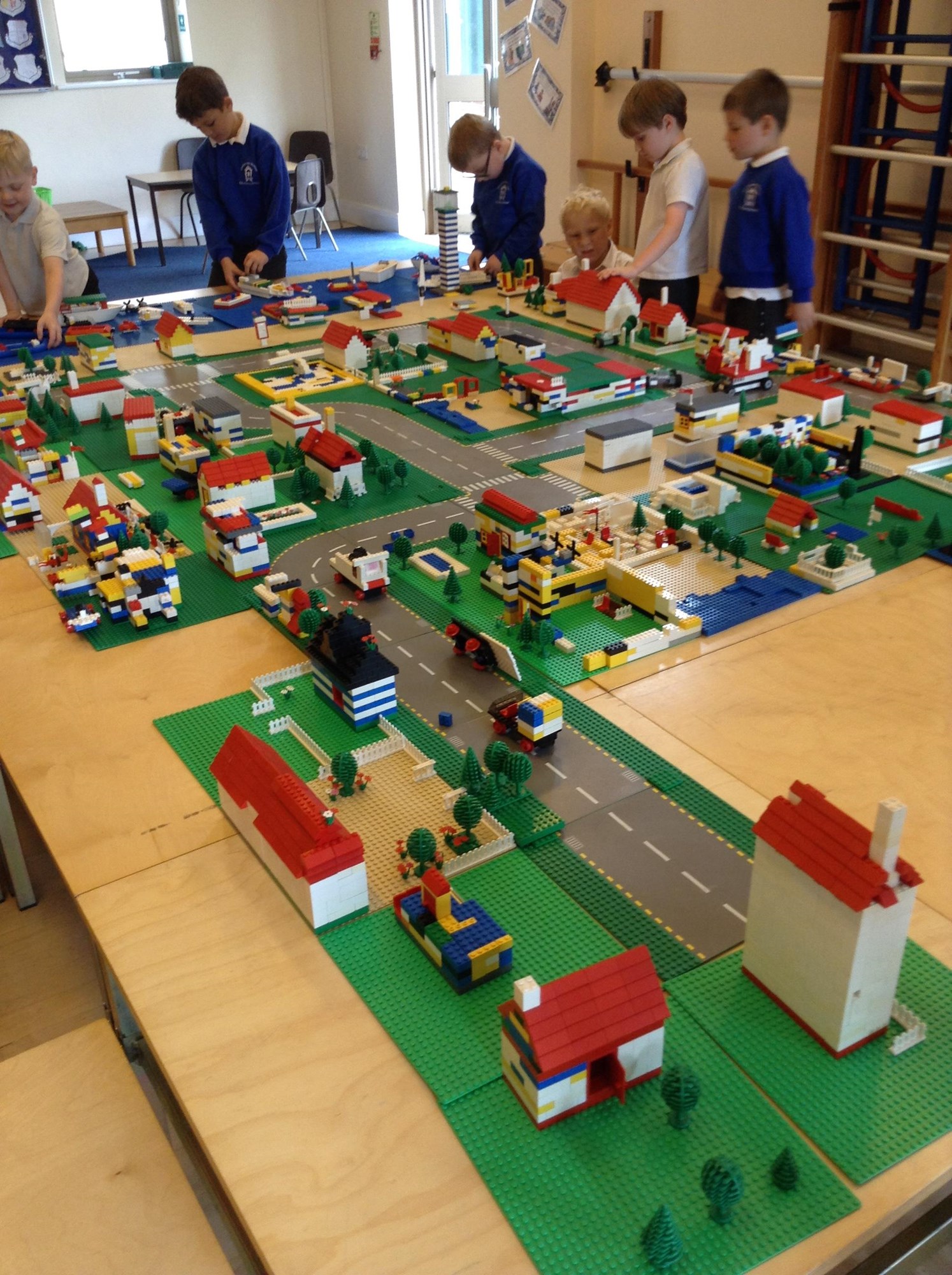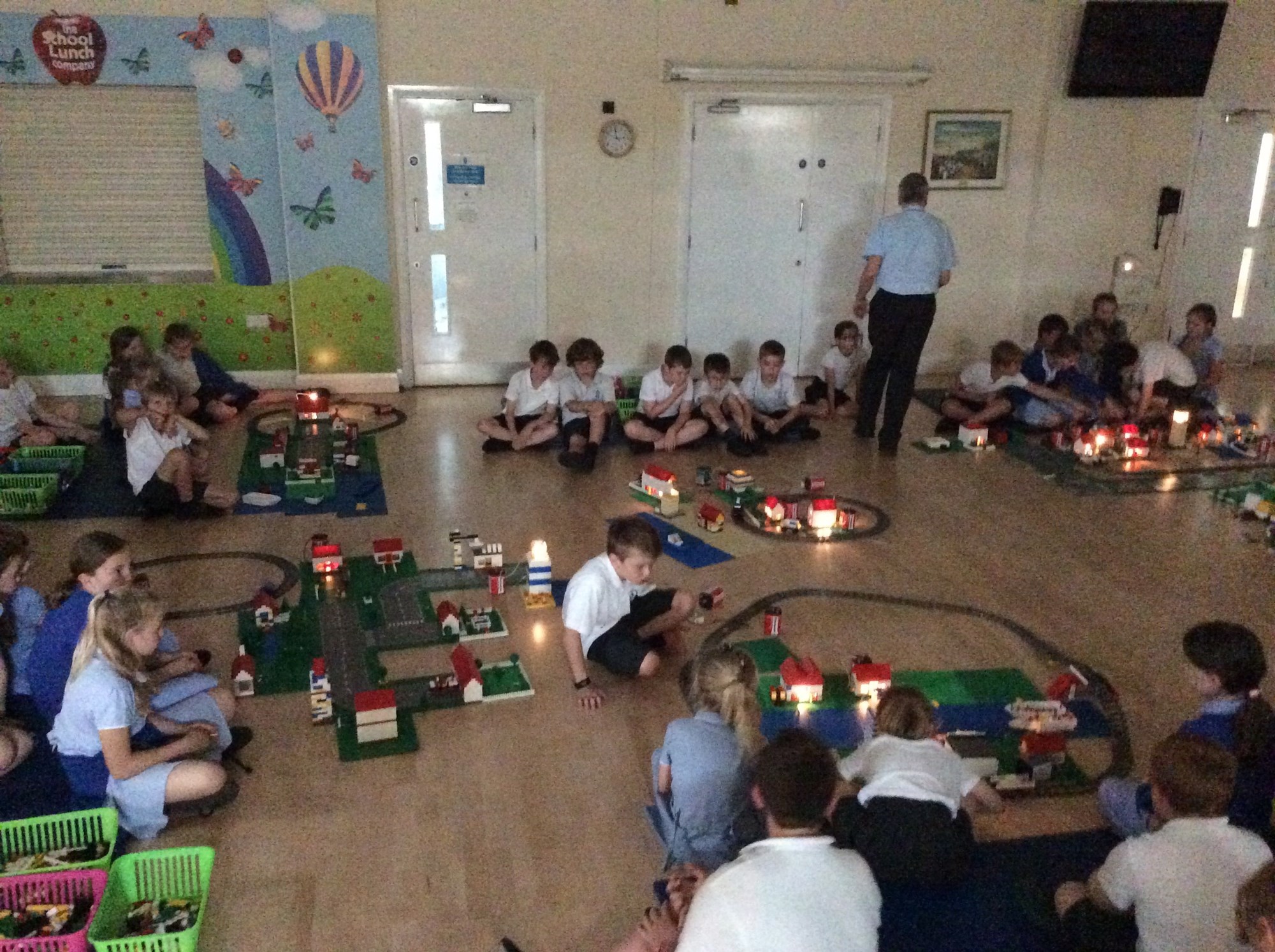 - Attendance
Attendance for this week is 96.91%. 
- New Members of Staff
We are delighted to announce that Mrs Amanda Clarke has been appointed in the FSU to work with Mrs Wells as the new jobshare teacher. She will start next week! Mrs Clarke is an experienced teacher and is looking forward to meeting all the FSU parents.
Mrs Karin Caple has also started and is working as a 1:1 with a few children around the school.

We are very pleased to welcome them both.
- FSU Visitors
Mrs Taylor (Evelyn's mum) is a doctor and the children learnt all about what blood and x-rays look like.  Mrs Francis (George F's mum) is a research doctor who talked to the children about how she helps to develop medicine to make people's hands better.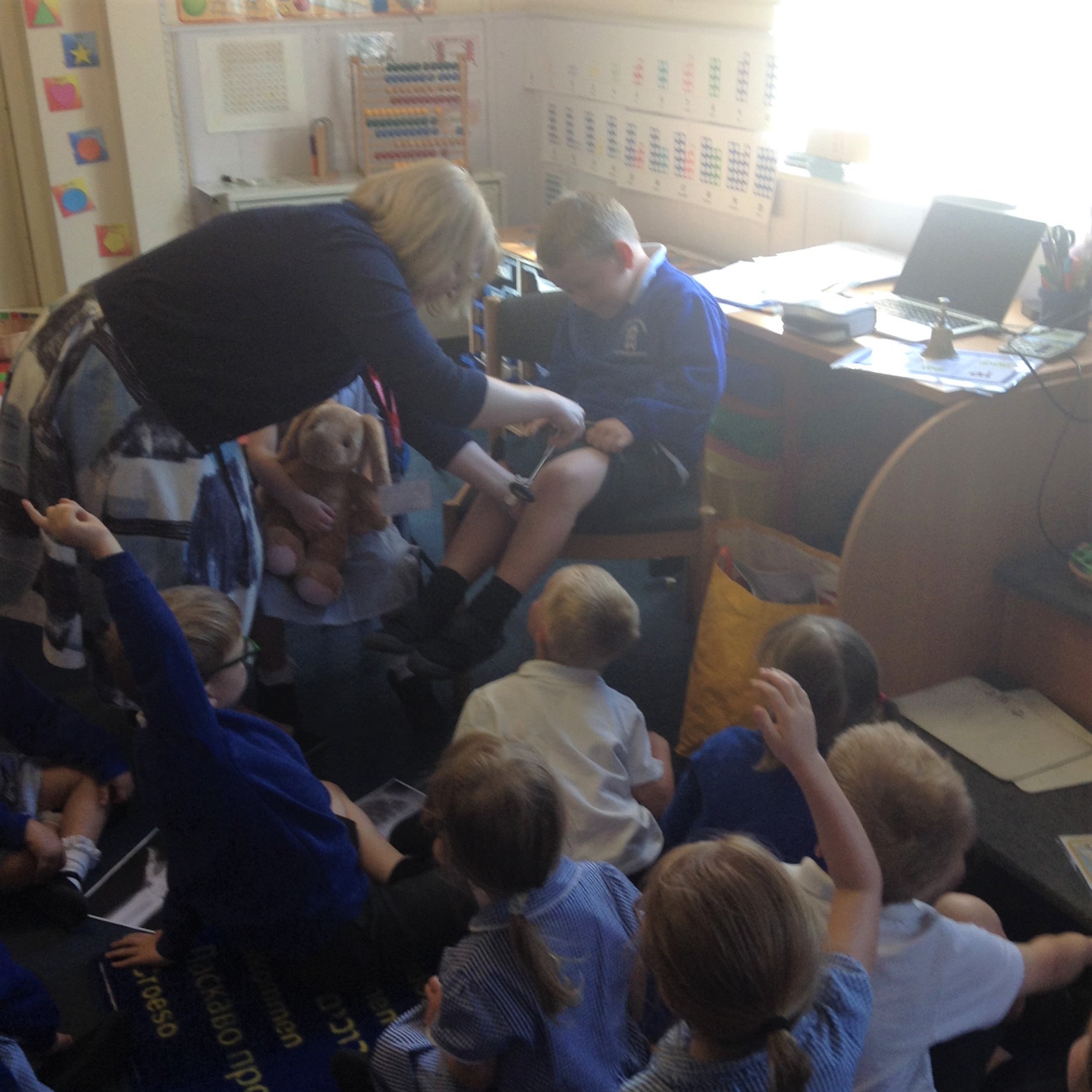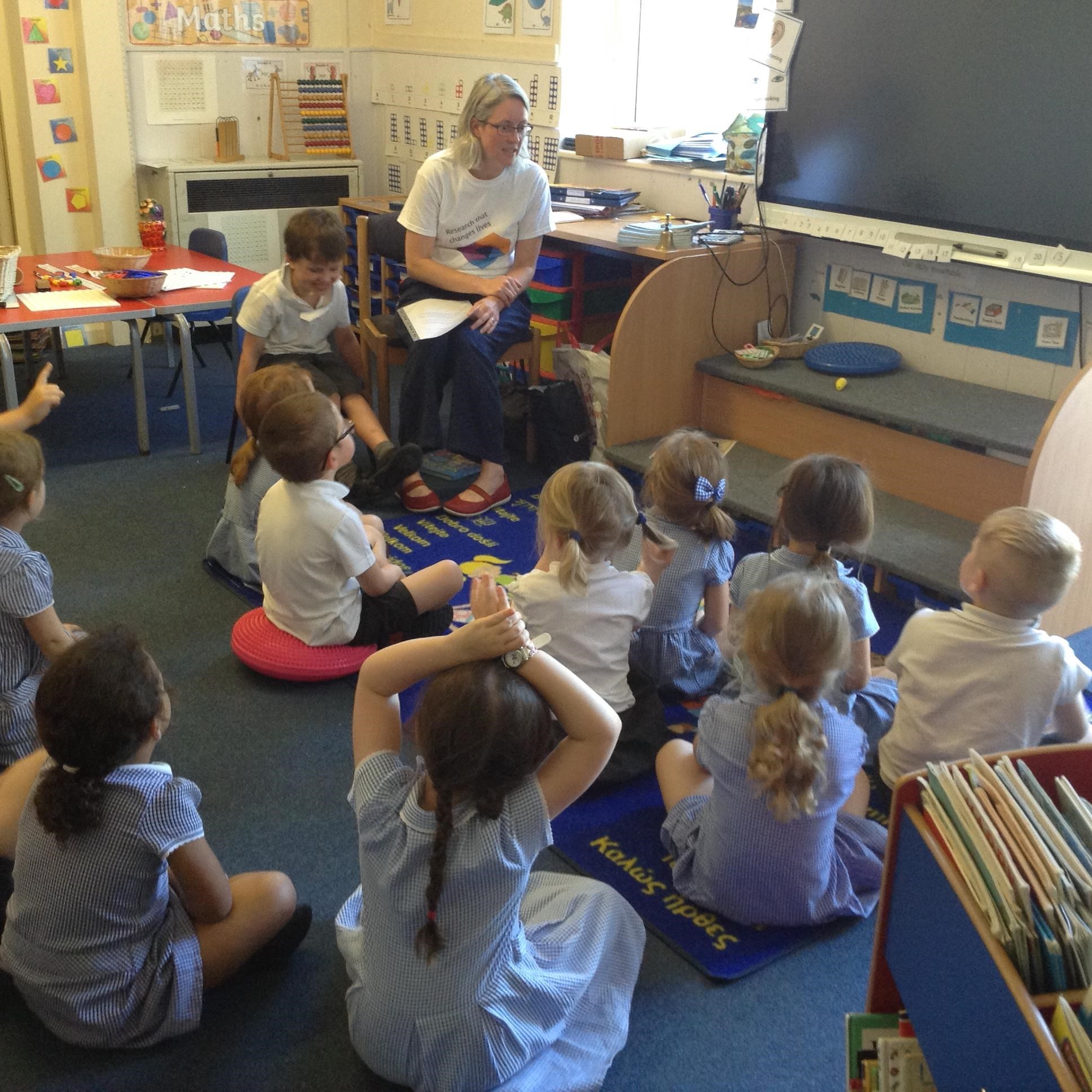 - Sports Day
For their effort at Sports, the following children were awarded Certificates for School Games Values:

- Kara
- Mitzi
- Henry
- Oliver
- Edward
- Beau *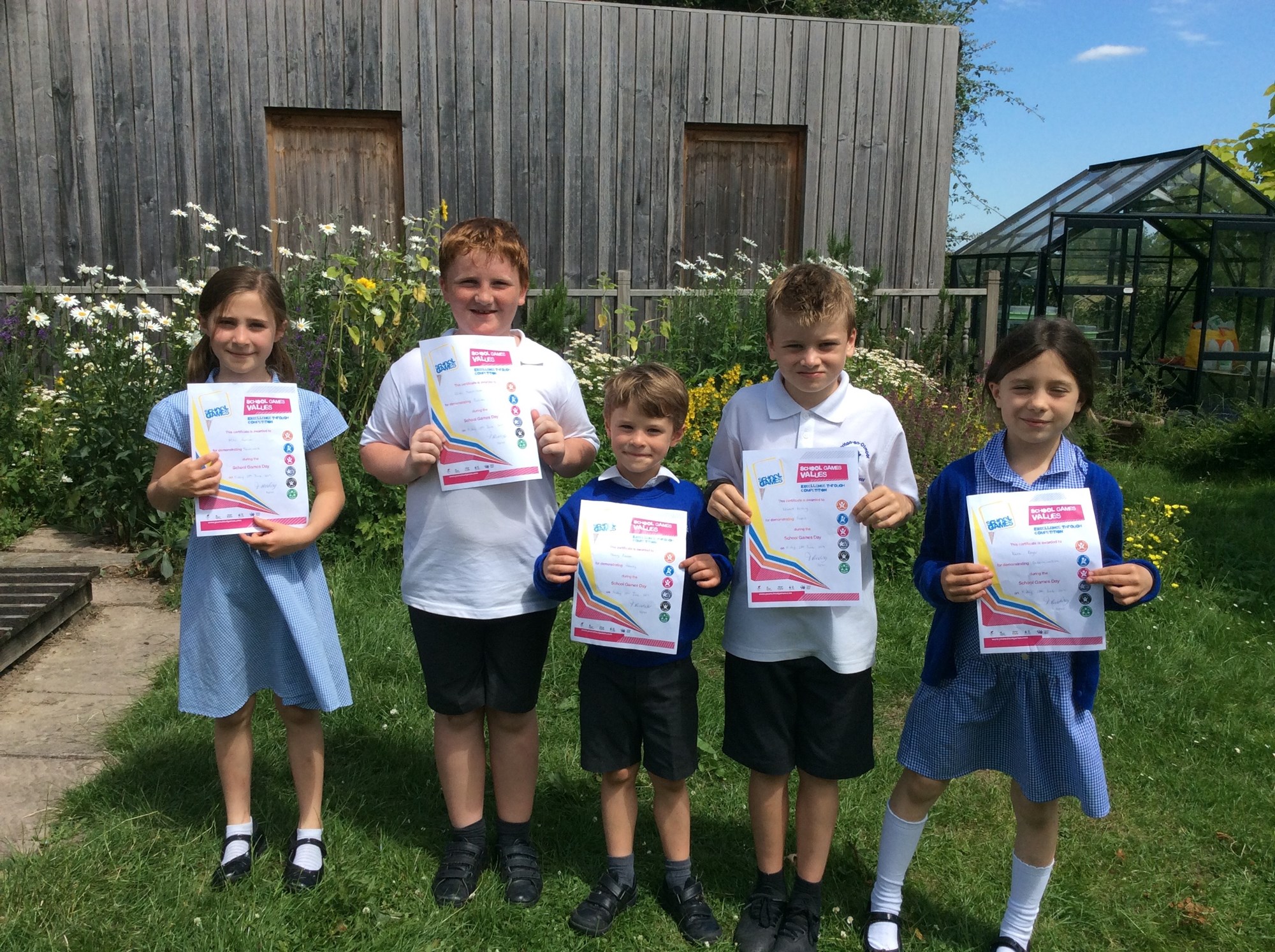 * Beau had already gone home so is not on the picture
- Chicken Pox
There is a case of chicken pox at school so if you are worried, please check the NHS website for more advice: https://www.nhs.uk/conditions/chickenpox/

The main guideline is as follows:
In case of a chicken pox diagnosis, a child needs to stay away from school or nursery until all the spots have crusted over. This is usually 5 days after the spots first appeared. Thank you.
- Sunglasses Plea - Shakespeare Rocks!
The props department was wondering if anyone was able to lend some pairs of sunglasses. 28 pairs are needed for the Shakespeare Rocks! production. They will be well looked after but please don't send any valuable ones! They will all be returned after the last performance.
- School Council Fundraiser
The School Councillors are very pleased to report that they have managed to raise £72 for Actionaid.

The winner of the competition is Jaxon and he won an adorable teddy bear called Elliott!

Thank you very much for your support.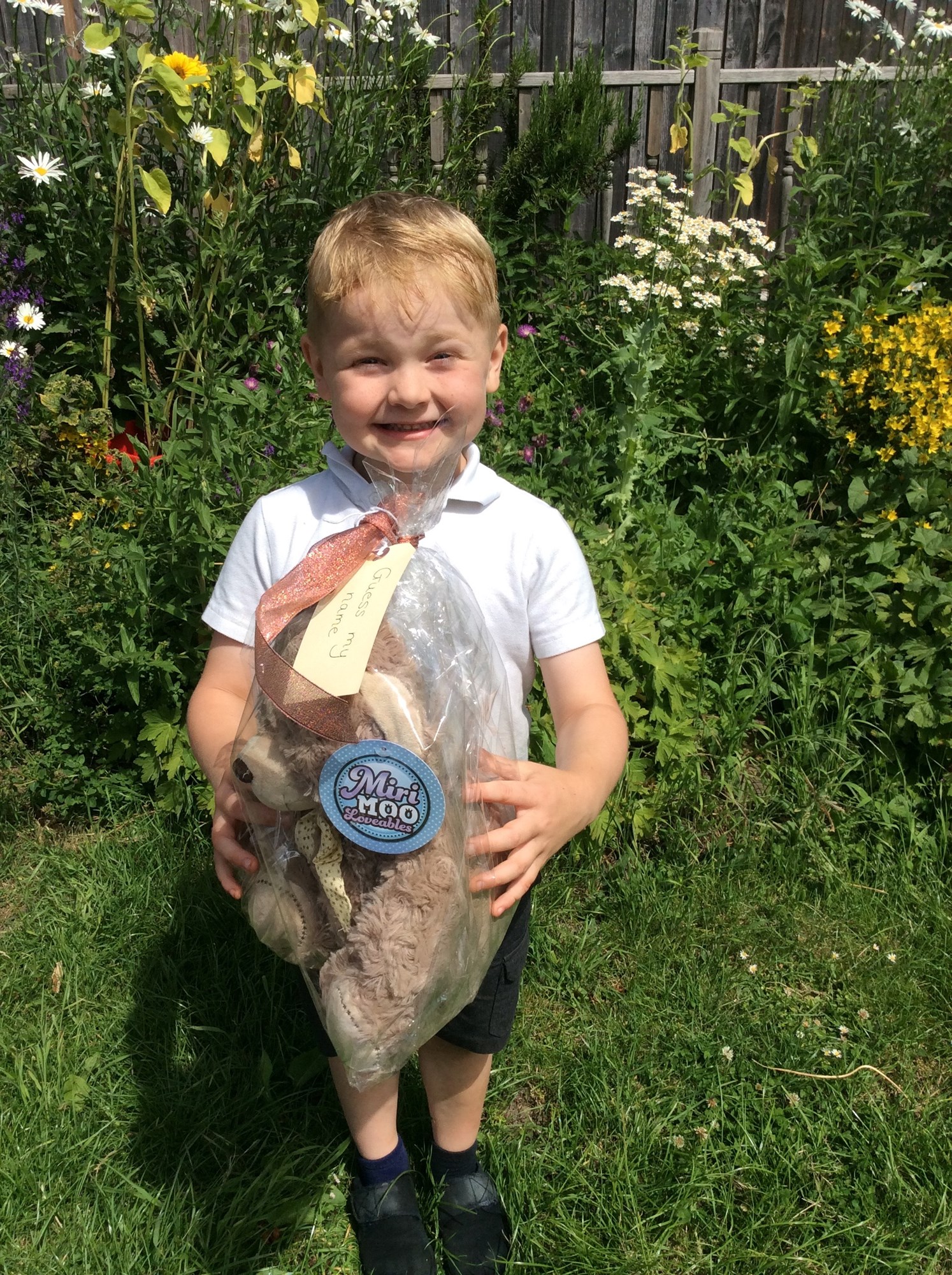 - Sebastian
We are very happy to annouce that Seb had been granted a Bursary to New College School Oxford after getting an impressive 87% pass at the entrance exam (11+) . Ms Burt said "We all feel sure he could never have achieved this if he had not been so nurtured and encouraged at Charlton-on-Otmoor school." Good luck at Secondary School Sebastian.
- PTA News
Sports Day

What a fantastic sports day last week. The sun shone and cold drinks and lollies were bought, we made £141, so thank you to everyone.

Easy Fund Raising

In book bags tonight is a guide to signing up to the Easy Fund-Raising scheme and Amazon smile. Please take a moment to have a look, it really is a great way to raise funds for the school without costing you a penny. Between 0.5 and 6% of your eligible spend is donated to the school with over 3000 companies signed up to it there's something for everyone.

In the few years that we've been signed up to it, over £500 has been donated to the school, You don't have to be a school parent to join it, you just select Charlton on Otmoor School as the charity you wish to donate to.

https://www.easyfundraising.org.uk/causes/charltononotmoor/

If you have ideas or suggestions for raising money or would like to join the PTA committee please let us know via the playground, office, email mailto:Charltonschoolassociation@gmail.com or Facebook https://www.facebook.com/groups/149362305695629/

Toy Collection

The FSU are holding a toy sale on Friday 19th July after school. If you have any toys or books that you would like to donate, we would be most grateful, please leave at reception for the PTA to collect.
- Oxfordshire County Music
If your child is interested in learning an instrument, please contact the Oxfordshire Music Service. Tel: 01865 816990. To have a quicker response for wind instruments, you can also email Kate Roberts: kate.roberts@oxfordshire.gov.uk.

We will organise a demonstration of wind and string instruments in September so keep your eyes peeled on the school calendar for a date!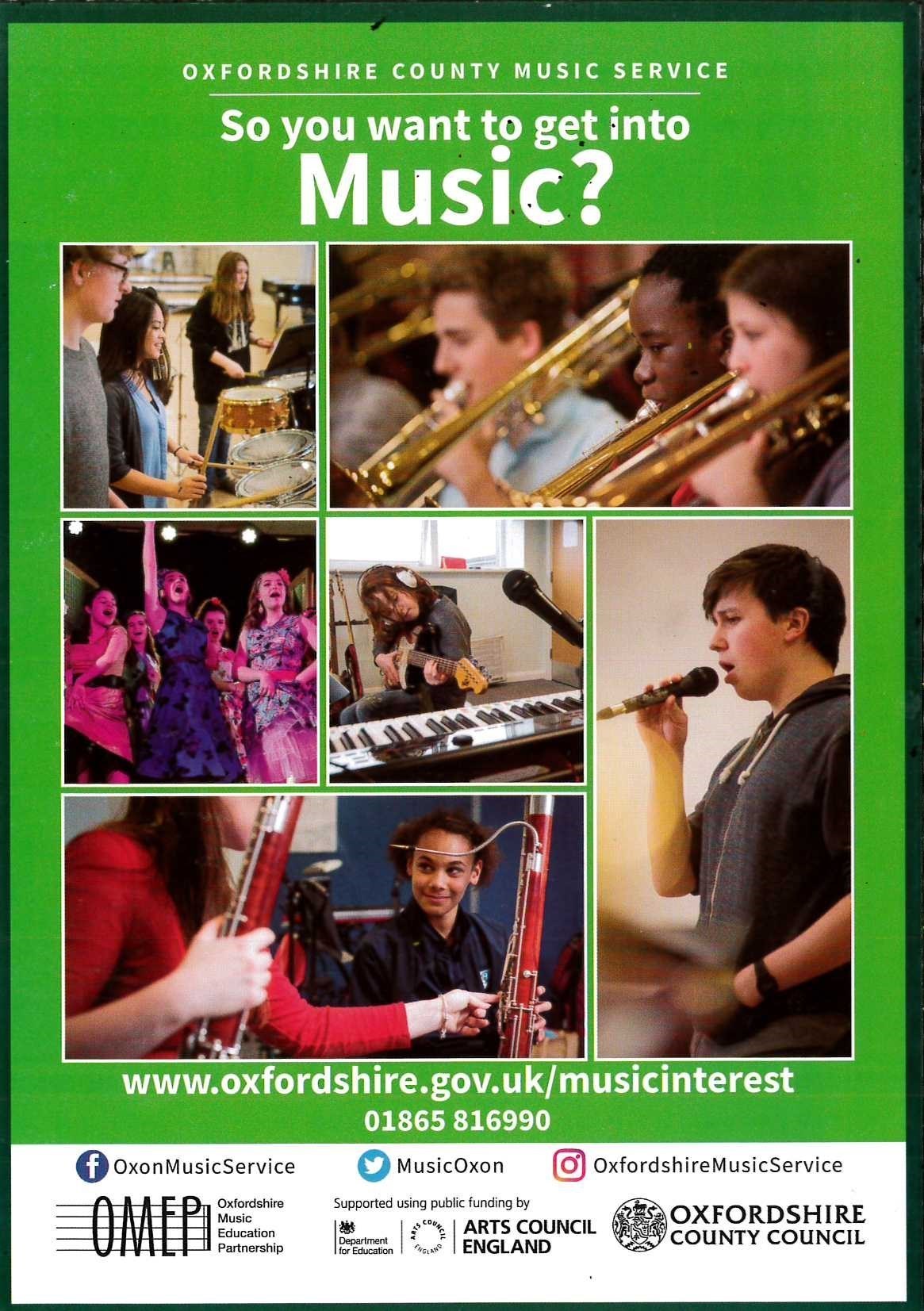 - School Uniform Orders
Please note that as of next September, all orders placed via Brigade will be delivered free of charge to School (there will be no option to choose Home delivery). However, over the summer, Brigade will swap the school to delivery to parents home addresses at a cost of £3.99.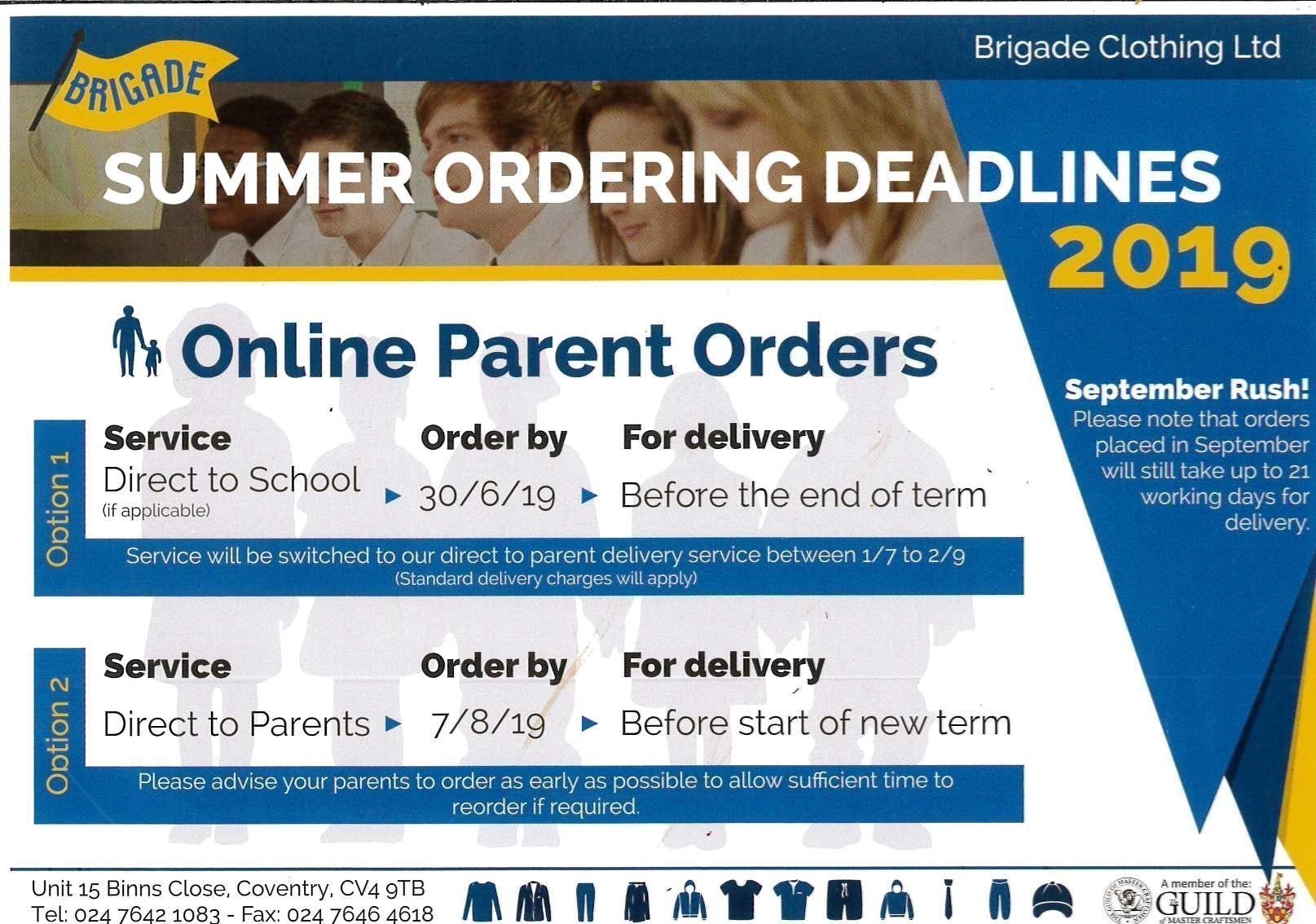 WEEK BEGINNING 1st July 2019

| | |
| --- | --- |
| Be friendly, respectful and kind | Red House for being respectful towards the spirit of Sports Day |
| Be responsible | Honey & Bethany (Yr6) for learning their lines and being organised for the production |
| Be the best you can be | Jaxon (Yr1) for doing his very best in all his assessments |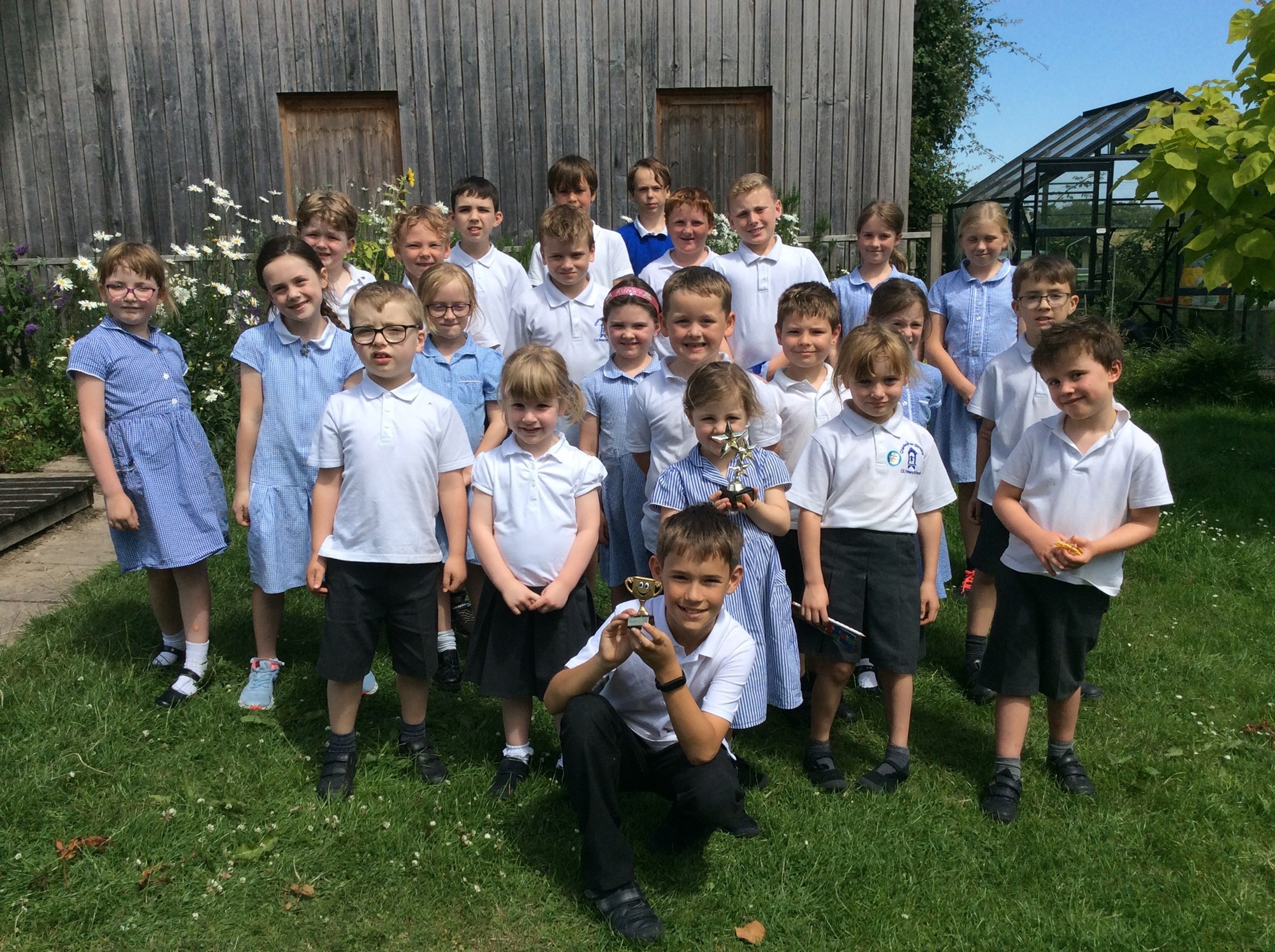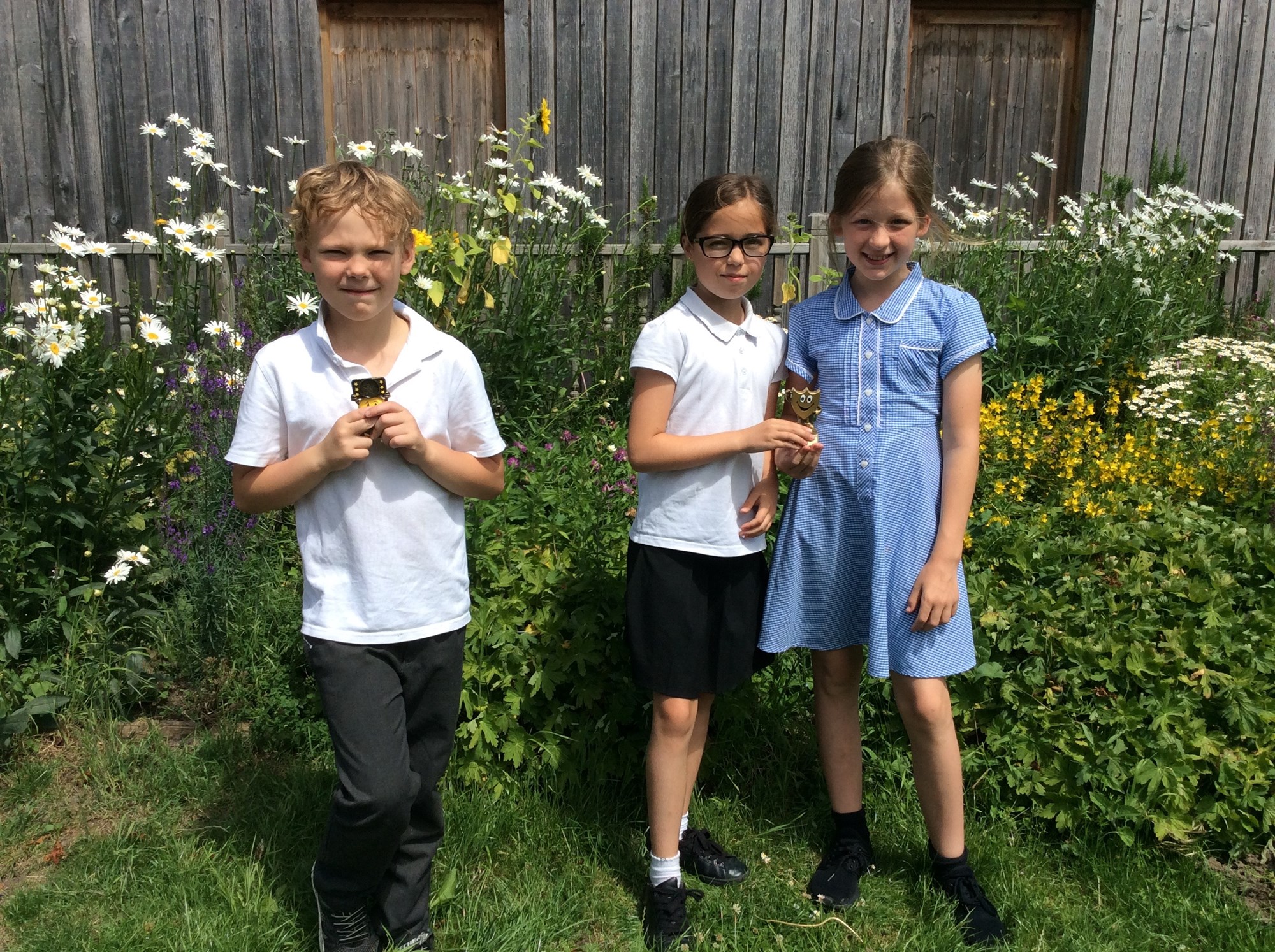 | | |
| --- | --- |
| FSU | Isla for trying her best in her writing |
| Yr 1/2 | Kit for being kind to his teacher & working hard |
| Yr 3/4 | Willem for always doing his best |
| Yr 5/6 | George & Alexander for being helpful during Sports Day |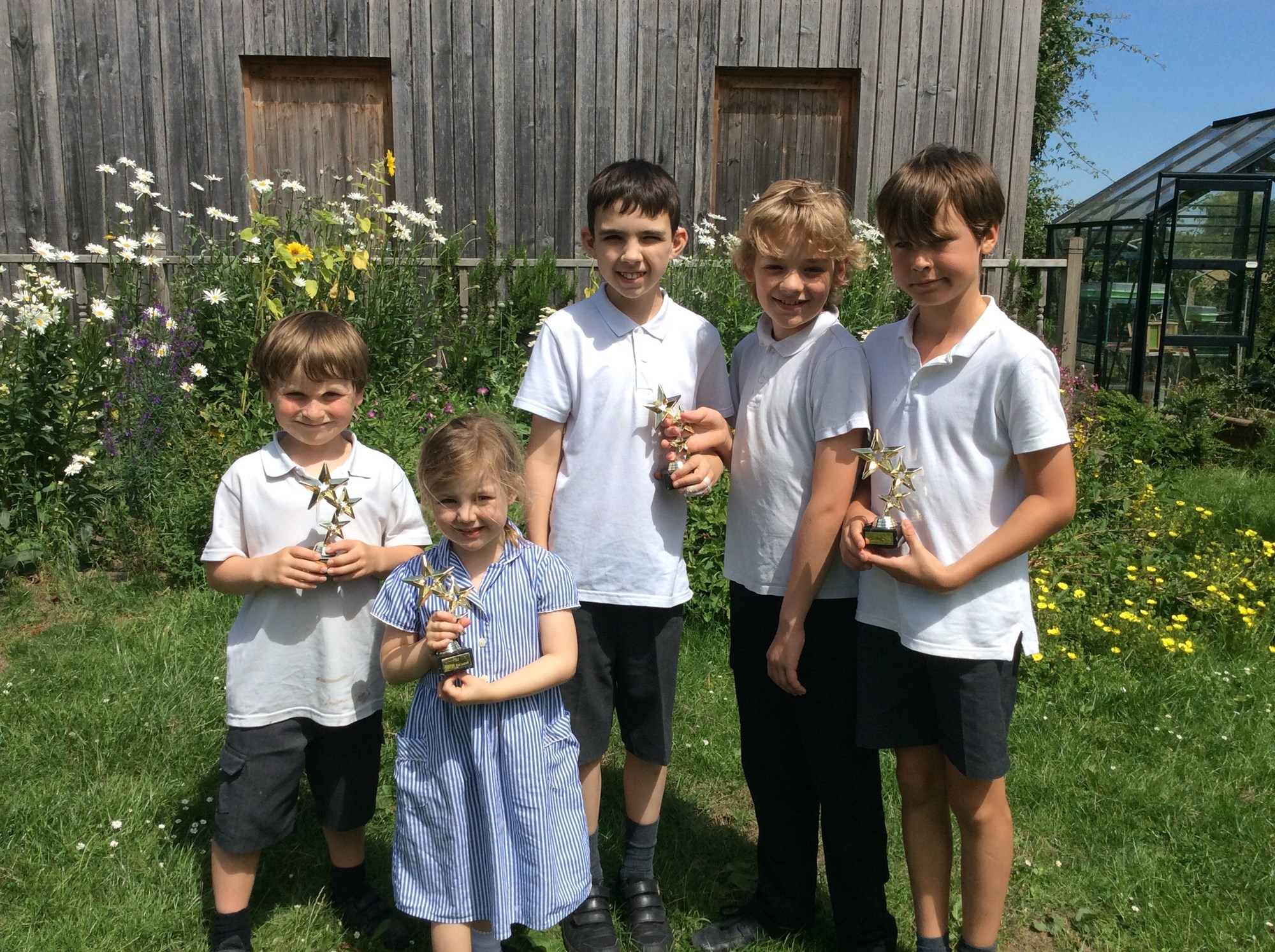 EVENT or NEWS OUTSIDE SCHOOL:
* Alice's Day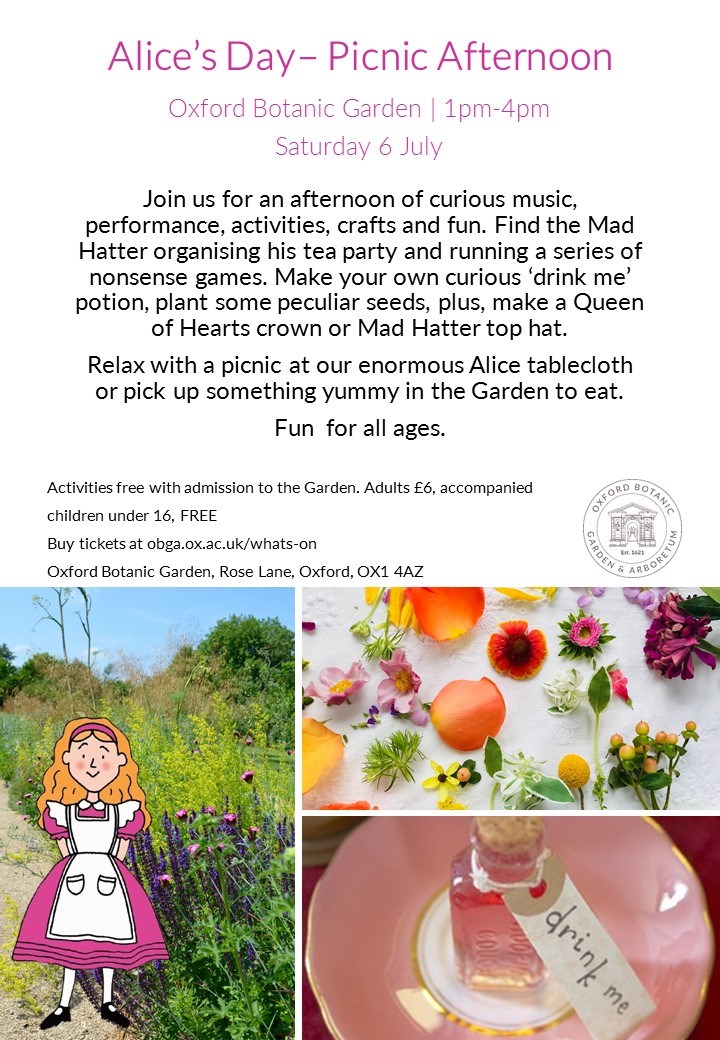 * Oxford Museum Services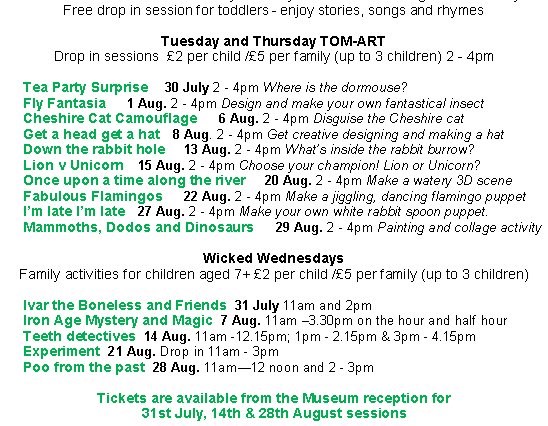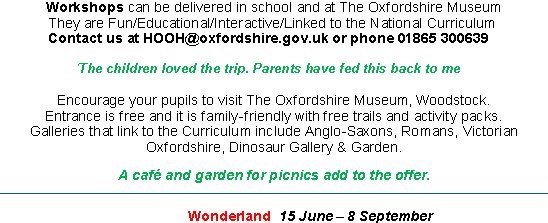 * Bicester Autism
Bicester Autism have organised an afternoon of fun and games for all the family

Sunday 21st July 1:30 pm to 3:30 pm at Chesterton Community Centre

On the day there will be:
Food and Drinks

We also have some fantastic prizes generously donated by the local community.

A selection of the prizes available are below, with many more available.

Tickets are just £2 each and the winners will be drawn on the day.
Golf for 4 from Bicester Golf and Spa Hotel
Osteopath treatments from Clinic on the Green, Bletchington
Chiltern Valley Wines and Brewery Tour, Henley-on-Thames
Season pass for 2 at Evenly Gardens
£30 dog grooming voucher from Phoenix Grooming
A meal voucher Bure Farm Pub
£25 Voucher Copper Kitchen, Bicester
Voucher for the Jersey Arms, Middleton Stoney
The Browns Farm breakfast box, Middleton Stoney
1 Horse-riding lesson worth £35 at Wendlebury Gate Stables

Please let us know if you are available to attend by booking a ticket for you and your family on Eventbrite.

http://bicesterautism.eventbrite.com

Everyone is welcome, we just have a number of limited places in the hall.

If you are able to help on the day or before we would love to hear from you! We need some help selling raffle tickets, tombola gift donations, collecting tombola gifts from around the Bicester area and help with set up or clear away on the day.

Please email us at bicesterautism@gmail.com or contact one of the coordinators directly, Miranda, Katy, Gemma, Maureen and Jana.

We hope to see you there.

Best Wishes

The Coordinator group