Newsletter 6th September 2019
This month we will be looking at the following value:
After a summer of anticipation and planning, it has been fantastic to finally get started at Charlton.

On Monday, I sat down with the staff to discuss ideas for the year ahead and ways that we can make learning even more interesting and engaging for your children. We can confirm that Monday 16th September will be School Election Day, all children wishing to be on the School Council can present their manifesto on this day with ideas on what they plan to do to make Charlton stand out from the rest.

On Wednesday, CAST returned under the leadership of Chris Squire. I am sure this will prove to be popular with all families. Next week the after school clubs begin, it is exciting to see a range of opportunities being offered, I myself am looking forward to the Key Stage 2 Football Club.

All of you should have received a newsletter informing you about topics your children will be learning, homework expectations and days for spelling tests. Should you have any questions regarding your child's learning please speak to their teacher who will be only too happy to discuss this.

This evening, I will be meeting the Parent Teacher Association to plan out ways we can support the school financially. If we have any parents interested in joining, please contact Michelle Foster.

Have a great weekend.
Mr Griffin
- Attendance
Attendance for this week is 99.09 %.
- Open Morning for Y6s - Gosford Hill & Whitelands Academy
Dear All

Please find attached a flyer about our Open evening at Gosford Hill School on Wednesday 25th September.

Many thanks
Julie Kyle
Pastoral Administrator
Good Morning Everyone
I hope you all had a lovely break over the Summer.
Just to let you know we have a
Whitelands

 

Academy
Open Evening on Tuesday 24th September from 6.30pm in
St. Edburg's CE Primary school hall
.
Please can you add this to your diary date newsletter for current Year 6's? If parents ask for more information our website is
www.whitelandsacademy.org
Thank you for your support.
Kind regards
Lucy Sullivan Pupil Services Manager
T: 01793 818603 | M: 07808 648108
E: 
lsullivan@twhf.org.uk
- Bardwell Special School
Just like last year, we are continuing with our partnership with Bardwell Special School and the children will be joining Yr3/4 on Monday for one hour.
- Drop & Play - IMPORTANT Information
Dear parents, we just wanted to make things a bit clearer about the Drop & Play service we offer at school.
If your child arrives at 8.30am, his/her account will be charged £1.00. Any child dropped off before 8.30am will be charged as if the child was attending Breakfast Club at a cost of £3.50. This will come into force on Monday 9th Sept. Thank you for understanding.
- PTA News
Upcoming Events, Save the Dates

Monday 30th September - Rags to Riches collection. Please start collecting unwanted clothing for the next collection. Flyers and bags will be sent out nearer the time.

Details of other fundraising events will be announced shortly, but in the meantime just a reminder about Easy Fund Raising, the easy way to raise money whilst shopping on the internet. Money will be donated to the school from 0.5% to 6% of your spend. It's easy to do and won't cost you a penny, let friends and family know about it as well. See the link below.

www.easyfundraising.org.uk/causes/charltononotmoor/

If you have ideas or suggestions for raising money or would like to join the PTA committee please let us know via the playground, office, email mailto:Charltonschoolassociation@gmail.com

Keep in touch with Facebook https://www.facebook.com/groups/149362305695629/
- Oxfordshire County Music
We need two more pupils to play the FLUTE in order to have a teacher from the Oxfordshire Music Service coming to our school so if your child is interested in learning an instrument, please contact the Oxfordshire Music Service. Tel: 01865 816990. To have a quicker response, you can also email Kate Roberts: kate.roberts@oxfordshire.gov.uk directly. She is a great teacher and the children would enjoy having the opportunity to learn this instrument.

We are delighted to announce that Guitar lessons will be shortly available at school. We have 3 pupils who have applied to Oxfordshire Music Service so if you think your child might enjoy playing guitar, please register your interest on the Oxfordshire Music Service website linnk: https://www.oxfordshire.gov.uk/residents/music-service/music-lessons/learning-instrument .

We will organise a demonstration of wind and string instruments in the next few weeks so please keep your eyes peeled on the school calendar for a date!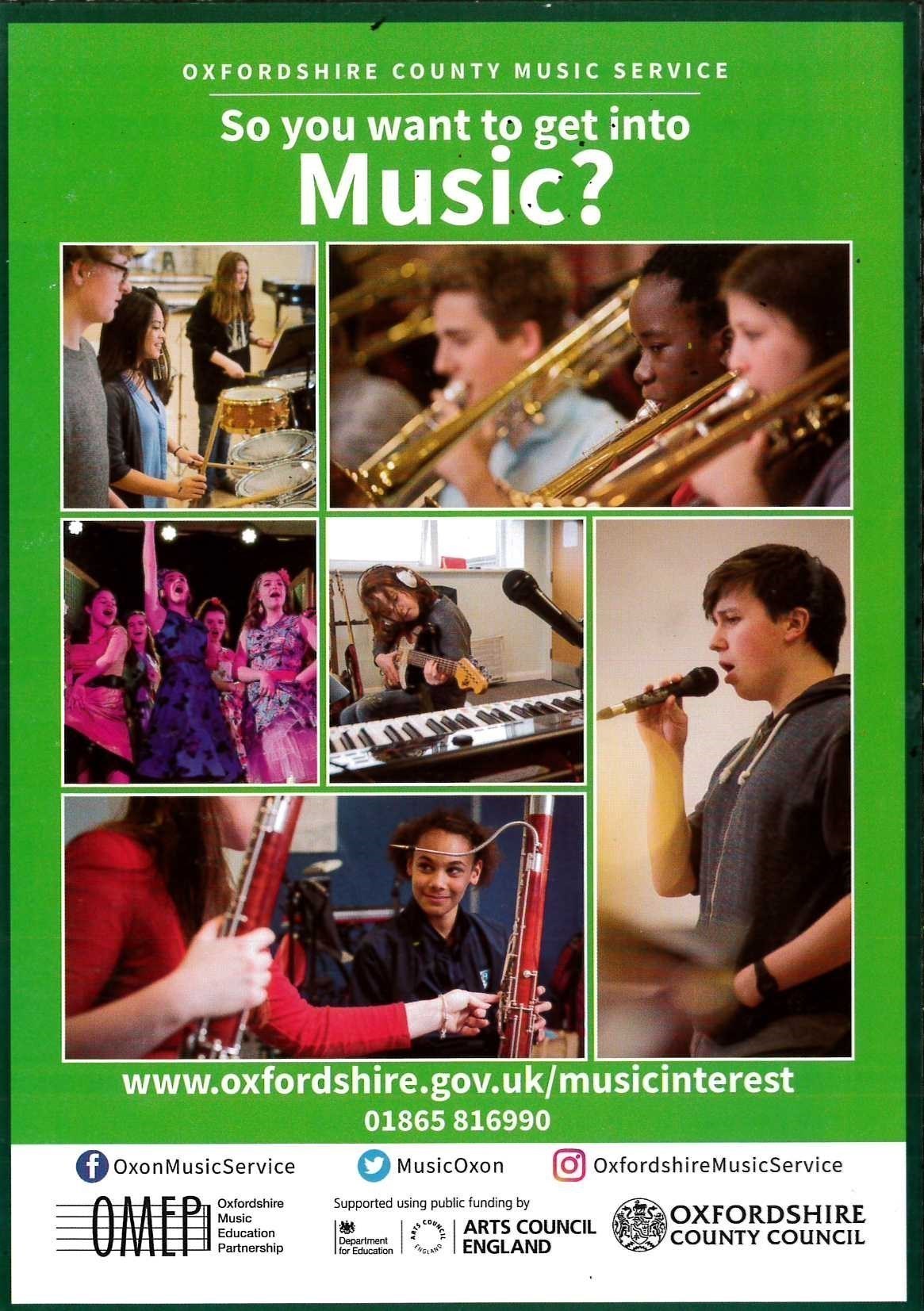 WEEK BEGINNING 2nd September 2019

| | |
| --- | --- |
| Be friendly, respectful and kind | Ronnie (Yr 1/2) for being sensible and helping Mr Griffin in class |
| Be responsible | Yr 6s for being sensible, responsible and showing Yr 5s the way everything works in Yr 5/6 |
| Be the best you can be | Freddie (FSU) for writing all the numbers in chalk on the ground |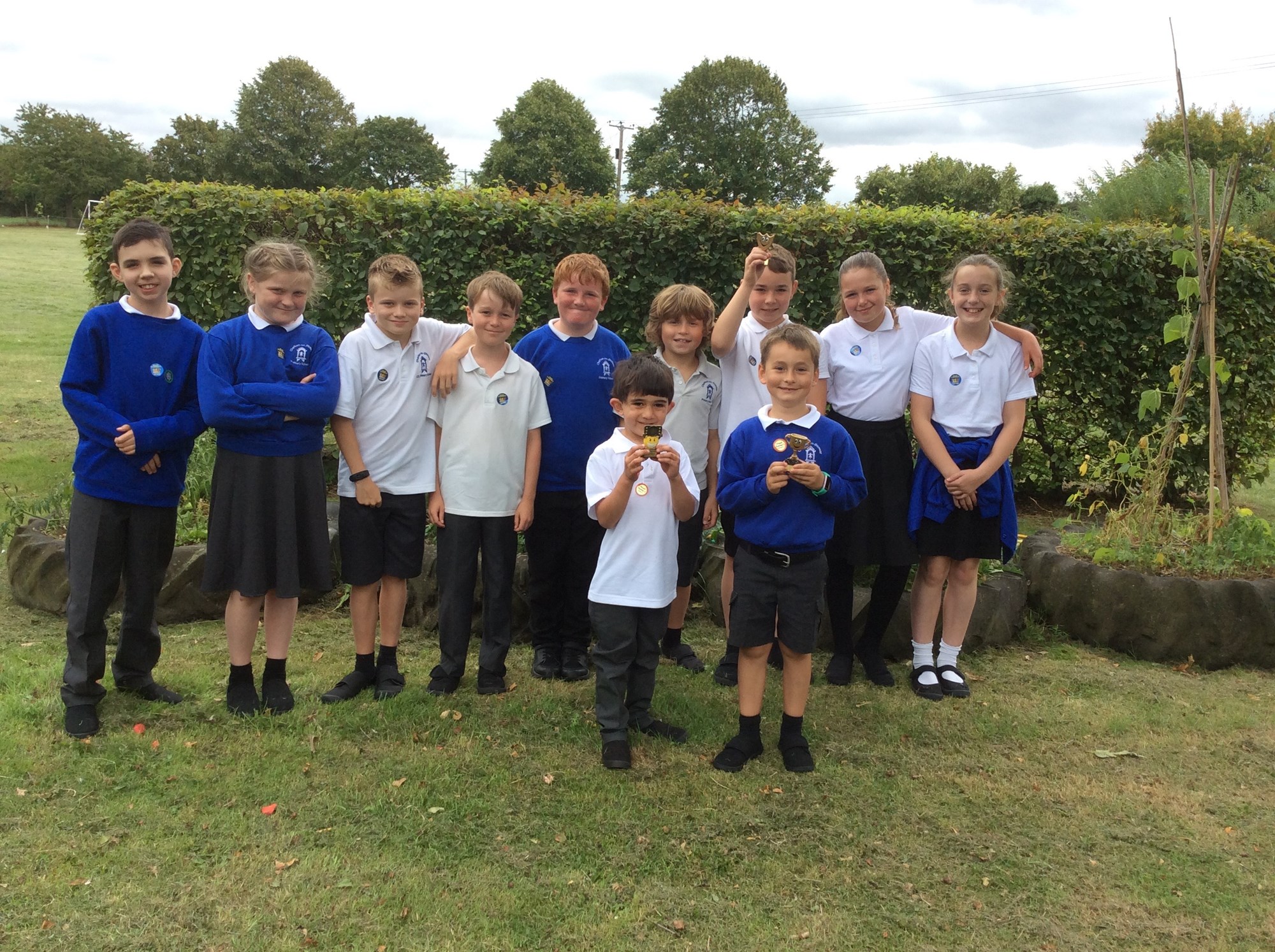 | | |
| --- | --- |
| FSU | Oliver for a fantastic first week at school |
| Yr 1/2 | Ben for a fantastic start to the academic year. He has settled really well, been very focused and determined in all subjects |
| Yr 3/4 | Grace for settling back into Charlton life. She has worked hard this week. |
| Yr 5/6 | Alexander for making fantastic progress in swimming |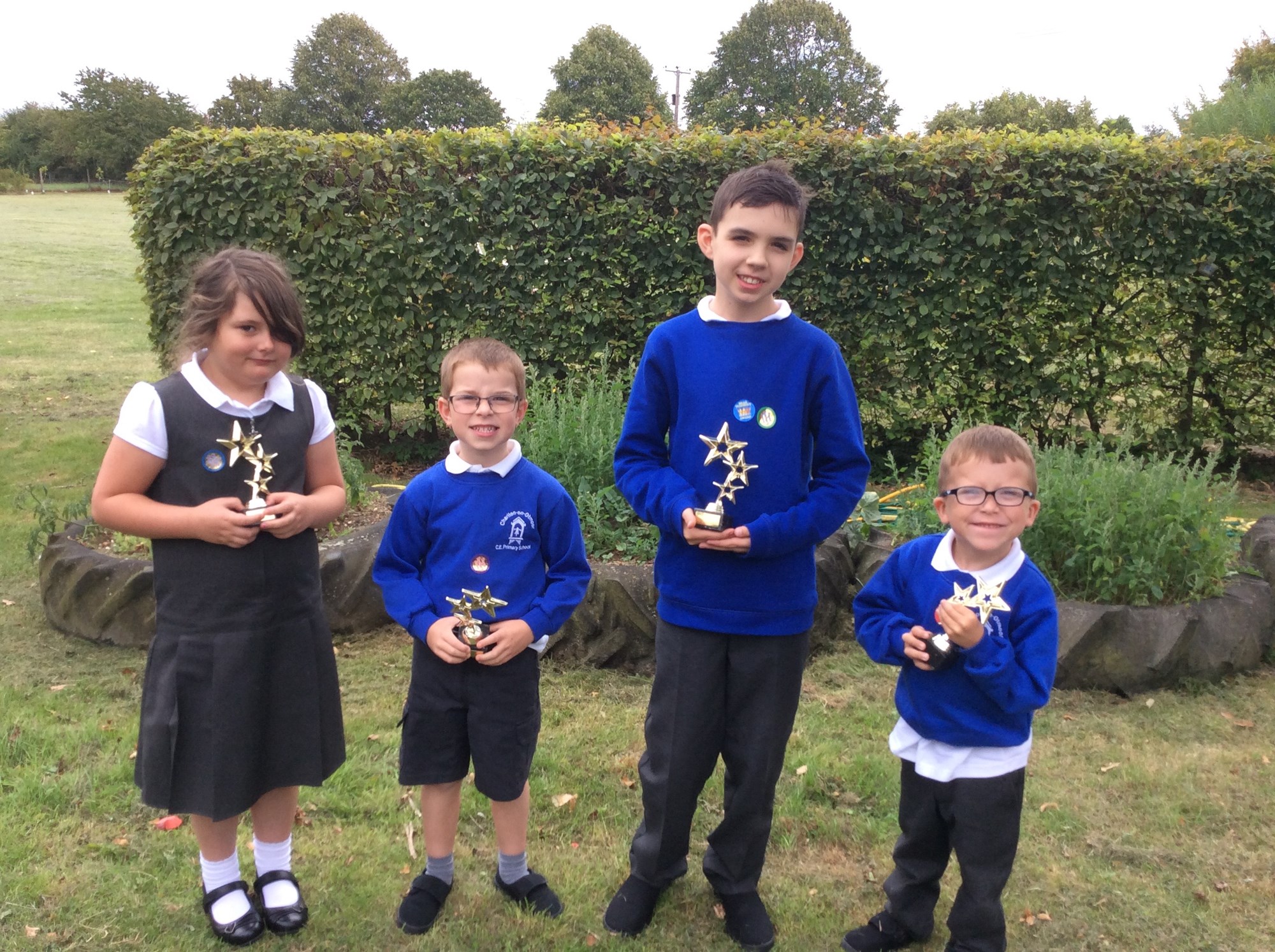 EVENT or NEWS OUTSIDE SCHOOL:
The 74th Fencott, Murcott & District Produce Show
The 74th Fencott, Murcott & District Produce Show will be taking place on Saturday, 14th September at the Village Hall in Murcott. Children's classes include Garden on a Plate, Creature made from vegetable or fruit, Space Ship made from blue recycle bin contents, Christmas Card and Item of Handicraft (sewing/clay/knitting/wood). A commemorative shield will be presented to the winners of the highest number of points in each age range. Please see attached schedule of classes for more information on all of the adult and children's classes.

Entries to Kay Bott, Woodbine Cottage, Murcott.

Exhibits to Murcott Village Hall between 8.30 and 10am on the day of the show.
'Space Chase' Summer Reading Challenge
Hello

Children return to school this week and we hope you can remind them that the 'Space Chase' Summer Reading Challenge that the libraries have been running this summer is finishing on Saturday September 14th.

Those that have already signed up have time to complete the challenge of reading 6 books during the summer holiday and collecting their stickers, prizes, certificate and medal.

There is just about time for those that haven't signed up to start and finish the challenge by the 14th  depending on the resources we have left. 

The challenge has proved very popular this year with over 400 children signing up and we want as many children to complete the challenge.

Please could it be mentioned in assembly and maybe included in the school newsletter.

Kind regards Shirley
Shirley Steventon
Customer Service Adviser
Oxfordshire County Council
Kidlington Library
Ron Groves House
23 Oxford Road
Kidlington
Oxford
OX5  2BP
Tel  01865 373067

shirley.steventon@oxfordshire.gov.uk
Iris Festival of the Future on 25th March 2020
Dear all,

We are delighted to announce the Iris Festival of the Future on 25th March, 2020

This will be a large community event celebrating our Future Season at the Rumble Museum at Cheney School, and exploring a range of exciting ideas, technologies and themes.

There will be five main discovery zones: Robotics & Artificial Intelligence, Medicine, Future of Archaeology, Design & Environment, and Science Fiction. Each zone will contain activities, stalls, exhibitions, workshops, and a wide range of visiting museums with artefacts to handle and explore. There will be robot shows throughout the event, as well as a cafe serving refreshments and hot and cold drinks.

The event will include expert talks as well as a wide range of stalls, activities and exhibitions. Visitors will be able to follow an exciting new model Robot Trail as they explore the site as well as to explore a large interactive brain installation. Each discovery zone will contain striking decorations, workshops, stalls, performances and activities themed on different aspects of future technology, ideas and museum learning.

The stalls, activities and exhibitions run from 3.30 until 6pm. It is free and caters for all ages. Primary and secondary school groups are warmly welcome.

The following talks will also take place throughout the afternoon and evening:

3.30 – 4.15pm – Professor Robert Winston

4.30 – 5pm – Sparsh Ahuja, founder of Project Dastaan

5.15 – 5.45pm – Sophie Hackford, futurist

6 – 6.45pm – Mark Stevenson, futurist, author and entrepreneur

The festival itself does not require booking unless you are visiting with a school group. Talks do need to be booked, and can be done so by emailing info@irisproject.org.uk

all best wishes,
Lorna.

Dr Lorna Robinson
Director, The Iris Project & Classics Centre at Cheney School

irisproject.org.uk / eoccc.org.uk

Registered Charity No. 1121868

Director of the Rumble Museum

www.rumblemuseum.org.uk

tel: (01865) 765726 ext. 217
mob: 07988 819158
Oxford Open Doors