Newsletter
This half term we will be looking at the following value:
- Letter from Mr Griffin
Dear Parents,
I hope you found parents evening this week to be a useful and informative experience. I would like to thank all of you for adapting to our new means of communication. We will be sending you a feedback form to complete early next week; please take a few minutes to complete this and let us know how you have found the whole experience.
As the weather is deteriorating, we are asking all pupils to bring their indoor shoes back to school. This is very important as it ensures that the carpets and floors around the school stay clean and prevents an excessive amount of cleaning every evening. If you haven't already done so, can your child bring their shoes in on Monday.
The office have informed me that 37% of the Home-School Agreements were returned. Can you continue to send the Agreements back to the office so that we receive them by 16th October please? If we do not receive the form duly signed, we will assume that you agree with all the terms of the Home-School Agreement.
On a final note, Mrs Walters has taken the difficult decision to leave Charlton-on-Otmoor Primary School at the end of this month. Ali, as many of you know her by, has been a huge part of the school and the village community for many years. She is an incredibly talented teaching assistant who brings charisma, support, dedication and warmth to everyone she comes into contact with. I am sure you will all join me in wishing her the best of luck in her new role at the Prior's Court School.
Have an enjoyable weekend.
Mr Griffin
- After School Club
The children's brief was : using your picture, create an abstract piece of art.
However, they couldn't cut their own pictures and decided to embellish them instead and what a result. Well done you two!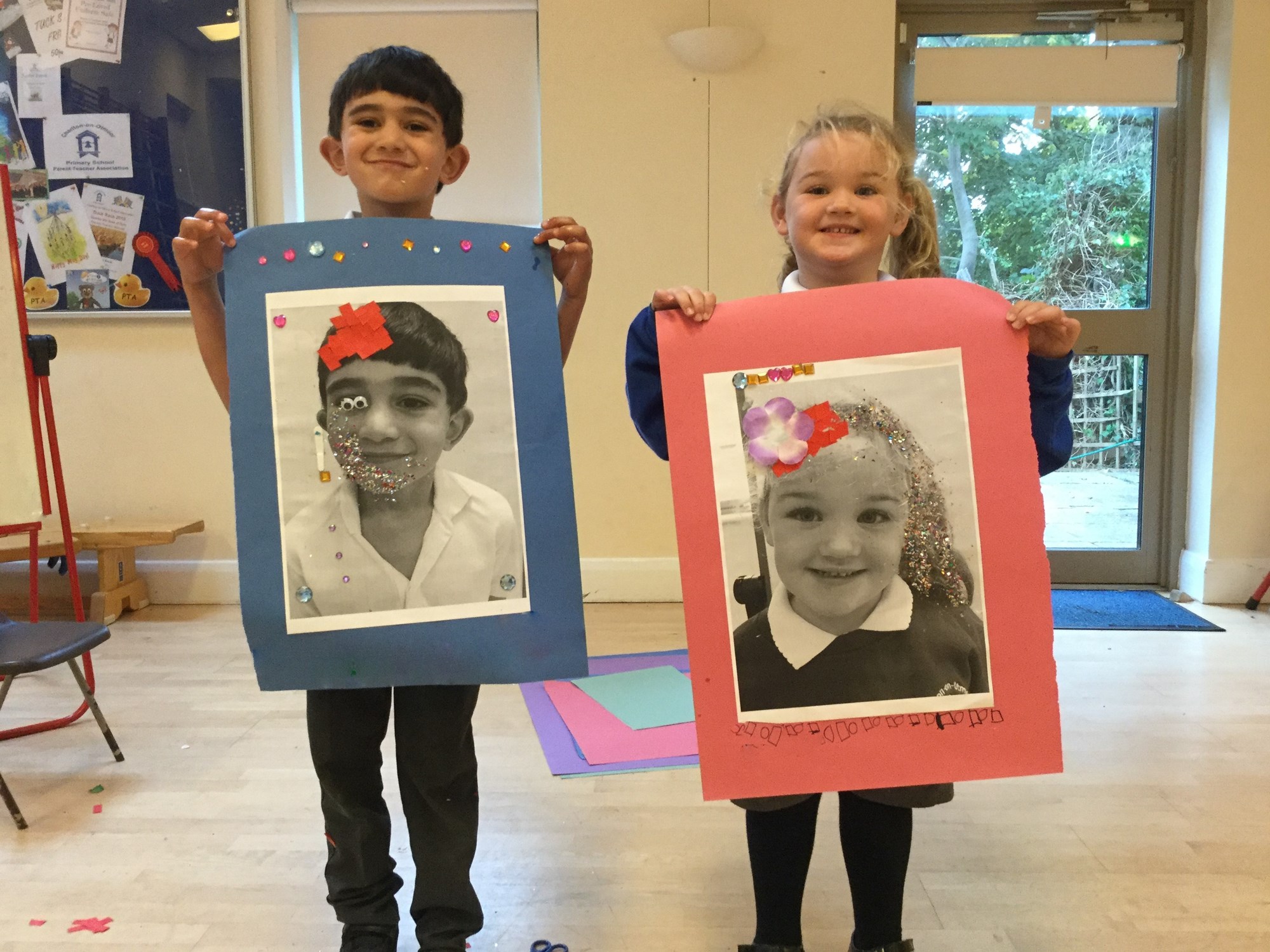 - Immunisation Team
Please don't forget to register for your child's flu nasal immunisation. For the moment the office is unable to see who has and who has not registered their child so we won't be able to remind you individually. We are hoping to be able to change this in the coming weeks but we are not sure it will happen in time.
CONSENT FORM
To access the consent form please click on the following link
https://www.oxfordhealthimms.co.uk/forms/flu
(Paper copies are no longer available)
The unique code for your child's school is :- OX123100
Please submit your form by 5pm on Tuesday, 8 Dec 2020 to ensure your child receives their vaccination.
The link will close on this date and late consents will not be accepted.
When completing the consent form, it is important to enter your child's NHS Number. This can be found in your child's Red Book or from their GP Surgery.
- Mental Health Support Team
Please find below the new Mental Health Support Team Newsletter.
- Hooded Fleece
This unnamed hooded fleece was found at school. If it belongs your child, please come and get it from the office. Thank you.
Brand = TU school
Size = 7 years, 122cms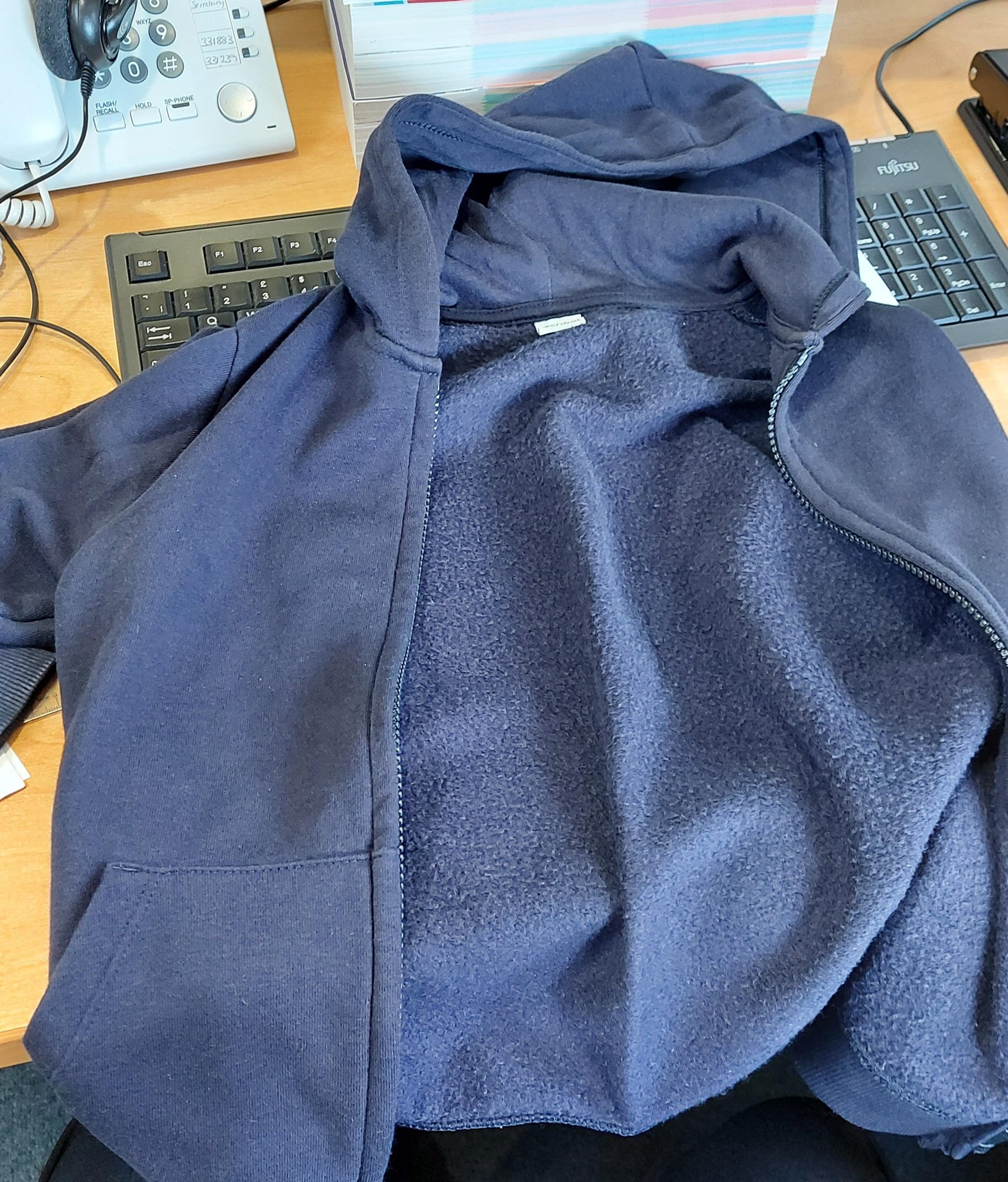 - Yr5/6 Cycling Proficiency
If your child is participating in the Cycle Safety Training starting on Friday 16th October (all the dates are on the school life app calendar), please ensure that he/she has a sensible coat (without a tall collar to prevent head movement) and some gloves if the weather is on the chilli side. Thank you.
- Ian Taylor Photo Shoot
Please don't forget the Photo Shoot on 19th October.
Please note that because of the current Covid-19 situation, we have decided that we would just do INDIVIDUAL photographs.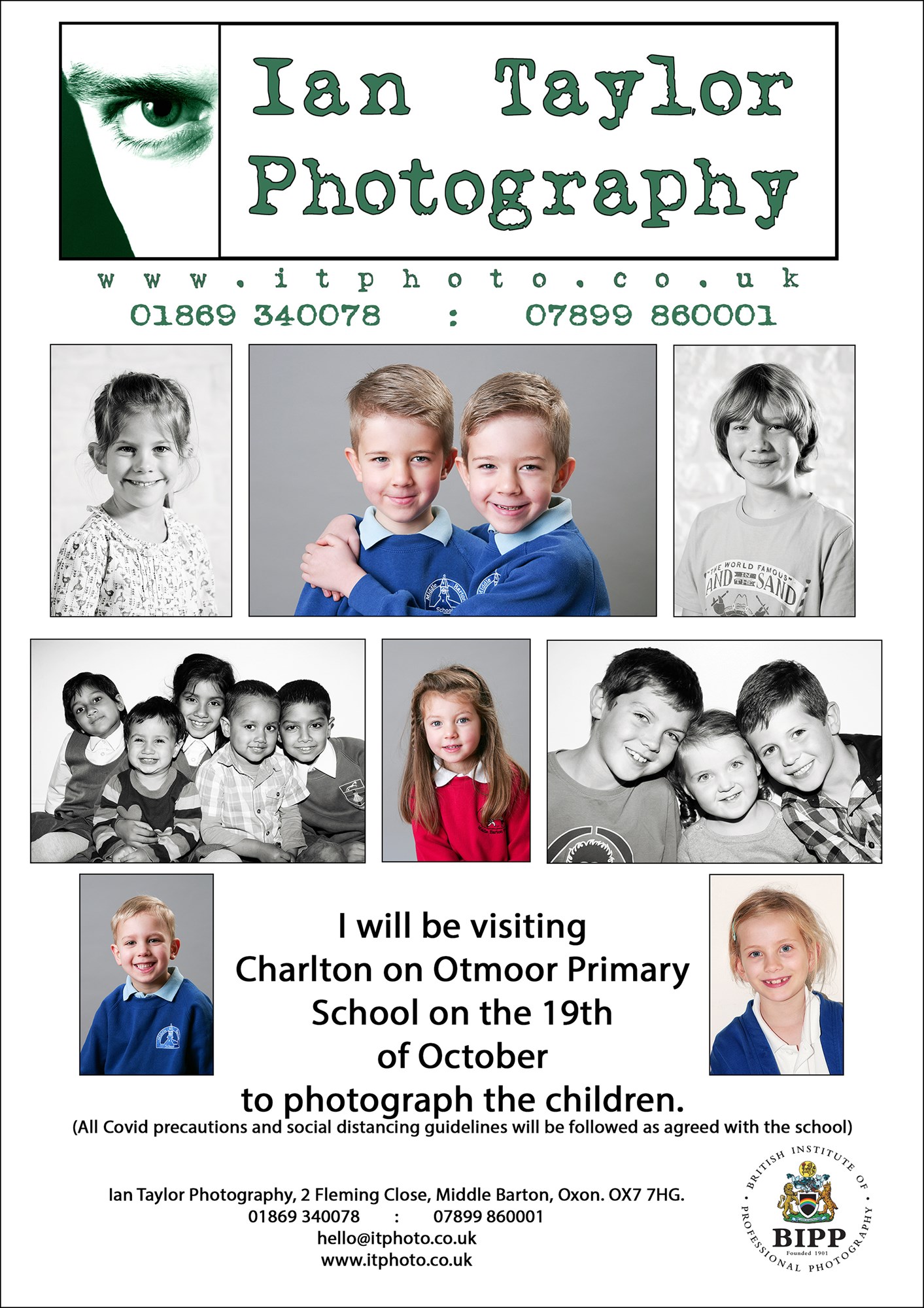 - Yr6 children/parents/carers
Please find below a poster for the WHITELANDS OPEN DAY TOURS planned in October.
- PTA News
Village Cake Sale
Thank you to everyone who supported the Village Cake Sale last Saturday, whether that was making some delicious cakes, buying them or both. We raised an amazing £223.50 to go towards much needed items for the school.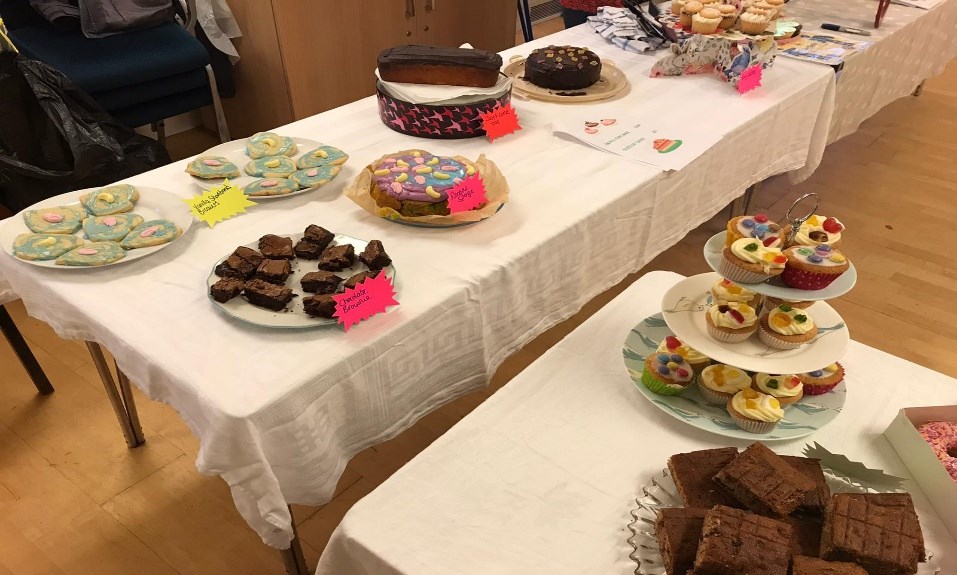 Christmas Cards
We are again selling Christmas Cards etc; the children will be bringing home their design soon with details of how to order online. Please look in school bags. It is particularly important that if you choose to order the cards etc that the picture is sent back into school by Wednesday 21st October so that they can be sent to the company for scanning and the cards produced.
AGM
Just to remind you the PTA will be holding their AGM on Thursday 15th October at 7.30pm. Because of Covid restrictions we will have to hold this via Zoom – here is the link, https://zoom.us/j/98700718498?pwd=NURaSzFDSDNWa1dvRlpqR0hudm10dz09
All welcome. It is a great opportunity to find out more about the work of the PTA and how we raise funds for the school and make decisions on what to spend that money on. This year the current chair is stepping down, if you would like to put yourself forward for this role please email your nomination to mailto:Charltonschoolassociation@gmail.com%20%20%20 by Wednesday 14th October 3.30pm or complete the form on the attached job description.
Saturday Morning Clean-ups
Following the success of the last 2 sessions, we would like to do another Saturday morning clean up this time focusing on tidying up the nature pond and painting the FSU fencing, date to be arranged. If you are interested in helping, please could you email your contact details to the PTA or leave with the office. If you can donate any paintbrushes, brush cleaner and colourful outdoor wood paint please let us know.
Just as a reminder here are the links for fundraising sites, we are signed up to
Everyone can get involved, with these schemes you do not have to be a parent of a child at the school. So please spread the word, ask family, friends, neighbours, work colleagues etc to consider supporting the school. Just click on the links and choose Charlton on Otmoor School Association as your chosen charity.
https://www.easyfundraising.org.uk/causes/charltononotmoor/
https://www.smile.amazon.co.uk
https://www.CherwellLottery.co.uk
Fit4Change App – free through the App Store.
If you would like to speak to a committee member, find out more about the PTA, would like to join the committee or have any questions about the above please contact us via the office or Charltonschoolassociation@gmail.com or face book https://www.facebook.com/groups/149362305695629/
Resignation of Charlton on Otmoor School Association's Chair Person
Charlton on Otmoor School Association are looking for a new Chair Person to take up office at our AGM to be held on 15th October 2020. The new Chairperson should be enthusiastic about fundraising for our school and welcome ideas from all members of the committee and school community.
Role of Chair Person
To lead the committee, making sure that Charlton on Otmoor School Association is run in accordance with its constitution.
Typical Responsibilities:

Setting dates and agendas for committee meetings
Chairing committee meetings and delegating tasks to committee members
Liaising with the Head Teacher and other school staff regarding fundraising events and obtaining wish lists for spending of the Association's funds
Responsible for submitting the Annual Report to the Charity Commission
Work with the Secretary of the Association to make sure that all the correct licences and risk assessments are in place for fundraising events.
Work with the Treasurer to authorise expenses payments to Committee members.
Charlton on Otmoor School Association has a very supportive team of committee members and tasks can be shared between members and often are. We are a very inclusive team and welcome ideas from everyone in the community.
If you would like to nominate yourself or be nominated for this post, please complete the form below and send into the office by 3.30pm on Wednesday 14th October. Election will take place at the AGM on Thursday 15th October 7.30pm
-----------------------------------------------------------------------------------------------------------------------------------------------------------------
Nomination for Chair of Charlton on Otmoor School Association
Name: ……………………………………………………………………
Contact Details: ………………………………………….………..
Email: ……………………………………………………………………
Telephone: …………………………………………………………..
Please find the PDF version of message below if you want to print and download it.
- Week beginning

| | |
| --- | --- |
| Be friendly, respectful and kind | Ben B. for supporting Mackenzie on Monday morning by helping him with his coat and bag. |
| Be responsible | Archie for always being responsible for his learning and presenting his work beautifully. |
| Be the best you can be | Samuel & Ben F. for being great reading partners and supporting one another in Read Write Inc. |

| | |
| --- | --- |
| FSU | Huxley for settling in so well. |
| Yr1/2 | Blake for trying really hard with his handwriting. Well done! |
| Yr3/4 | Aubrey for working over and beyond this week. I am so impressed with the effort he is putting into his work! |
| Yr5/6 | Tia for working brilliantly in maths. |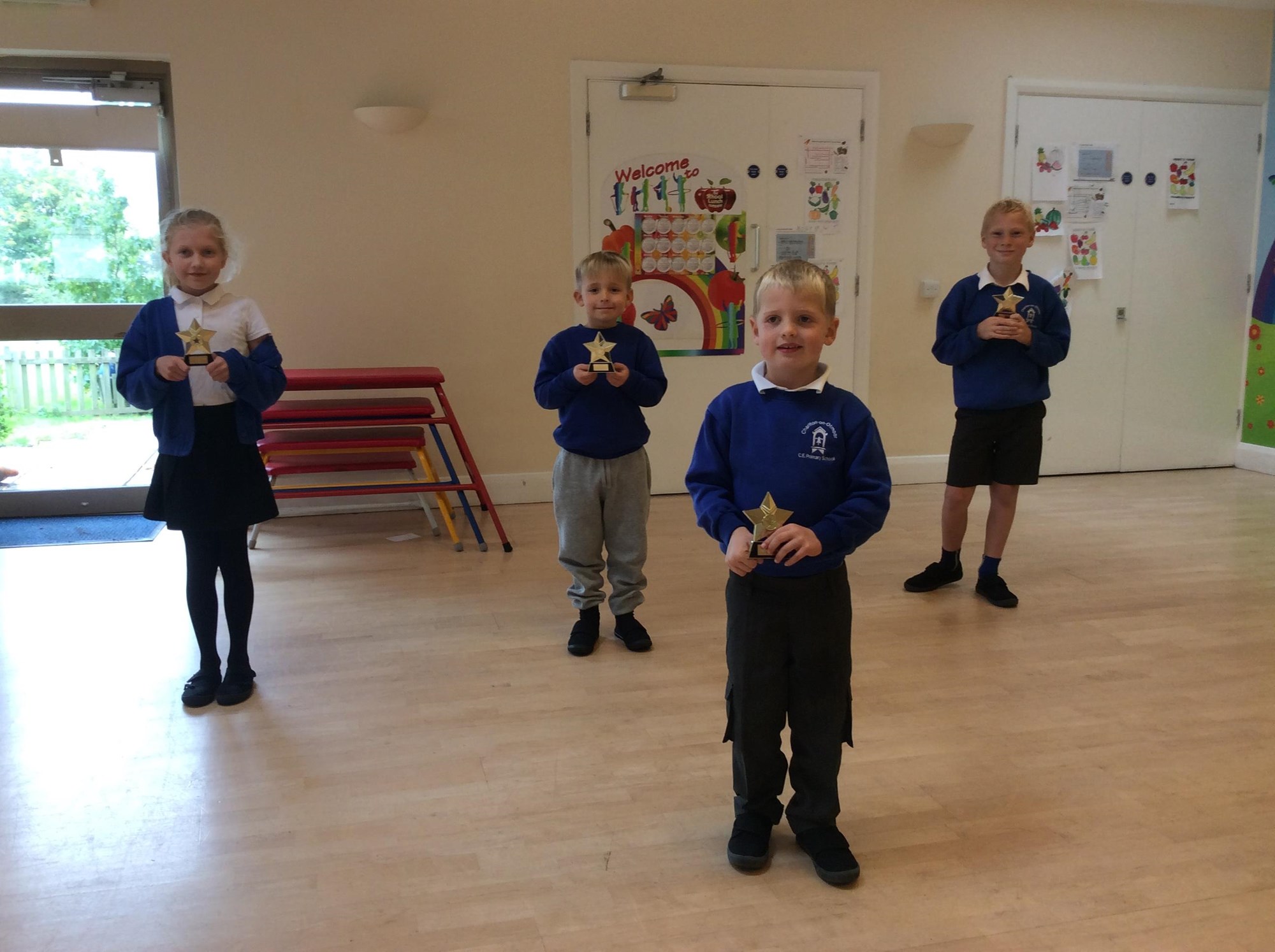 * Outside School
HOUSE of FUN
See below the same poster that you can download.