Newsletter 12th July 2019
This month we will be looking at the following values:
Dear Parents,
The children had a brilliant week full of rehearsals, lessons, a trip to the Bicester Film Festival for the Yr 5/6 in Bicester and a trip to Fairytale Farm today for the F1s, F2s and Yr 1/2 children. Our FSU and Yr1/2 children also met some members of the Kidlington Firebrigade yesterday and this time, they weren't called out on an incident!

- SATS results
We are very pleased to announce the following SATS results.
We are above average in reading
Results not available yet
Results not available yet
Results not available yet
Fairytale Farm
The children had a wonderful day handling guinea pigs and rabbits, feeding pigs and leading sheep. They also had lots of fun playing at the park and pressing all the buttons in the sensory garden. Thank you to our volunteers Mrs Bishop, Midge Pearson, Becca McVean, Betsy Kendall and Louise Lehane. (more pictures are available on the website under the tab EVENTS)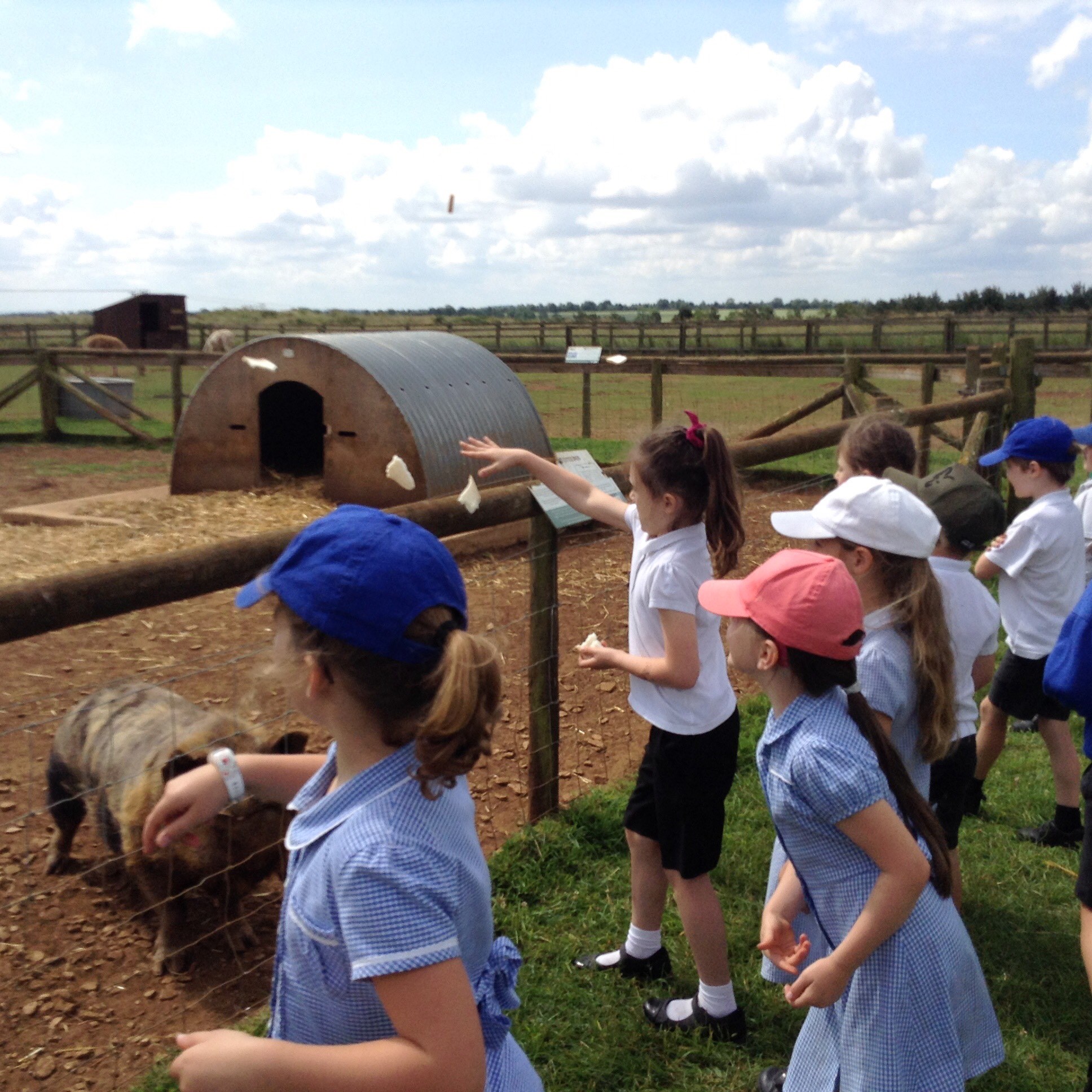 - Film Festival Bicester
After researching climate change, writing scripts, filming, editing and adding backing tracks, Year 5/6 entered 6 films into the Bicester Schools Film Festival.  On Thursday, we went to Vue cinema in Bicester for the award ceremony and to find out if we had won anything in our category.  And we had!  Sean Cooke, Jack Hartley and Rhys Thomas won the Year 5/6 award for their Climate Change Rap.  For the school, they won a whole host of animation goodies - Well done boys. (more pictures are available on the website under the tab EVENTS)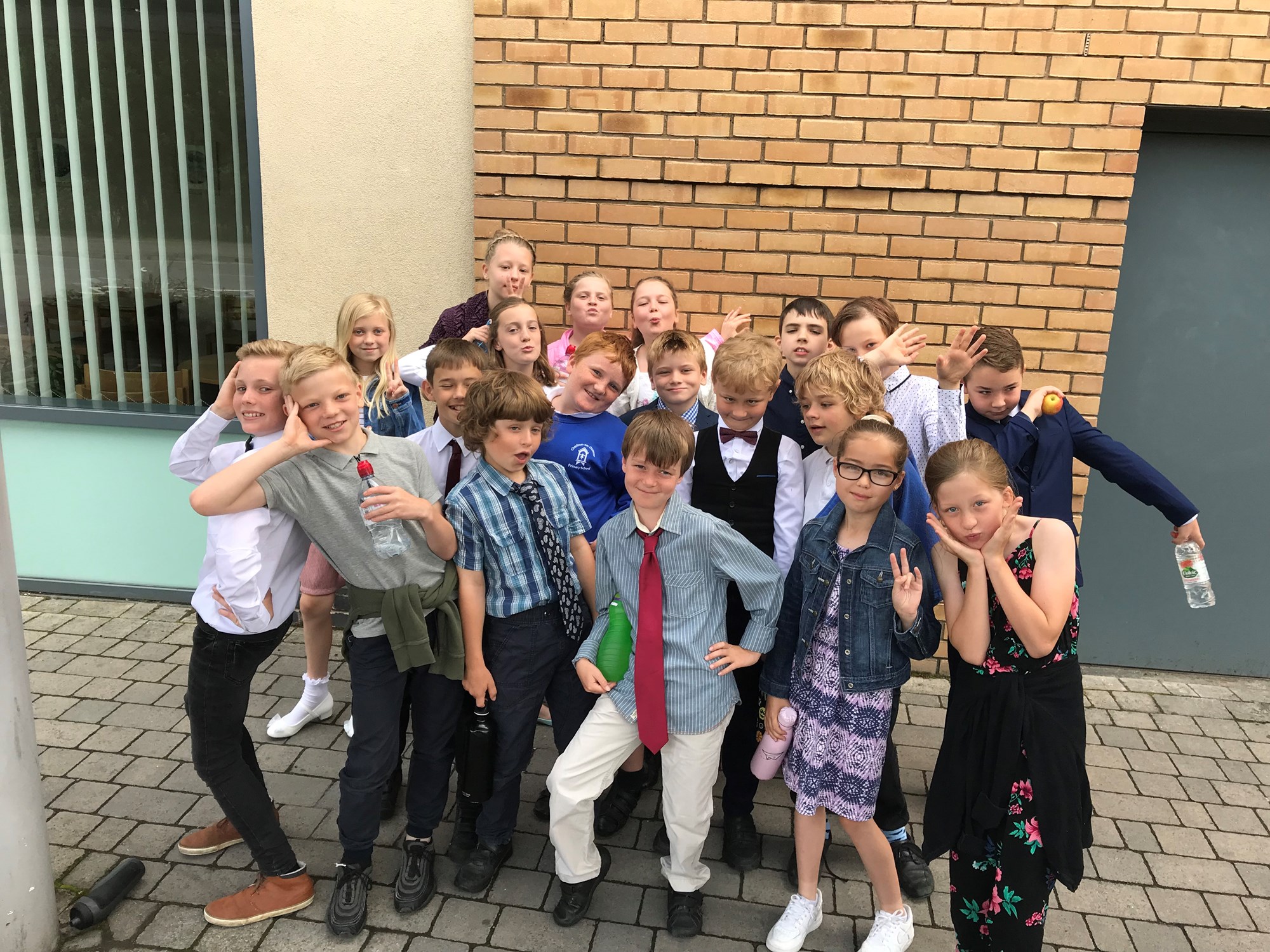 - Fire Brigade visit to Yr 1/2 & FSU
The children loved hearing about what the Kidlington Fire brigade is up to every day and they enjoyed getting on the life boat.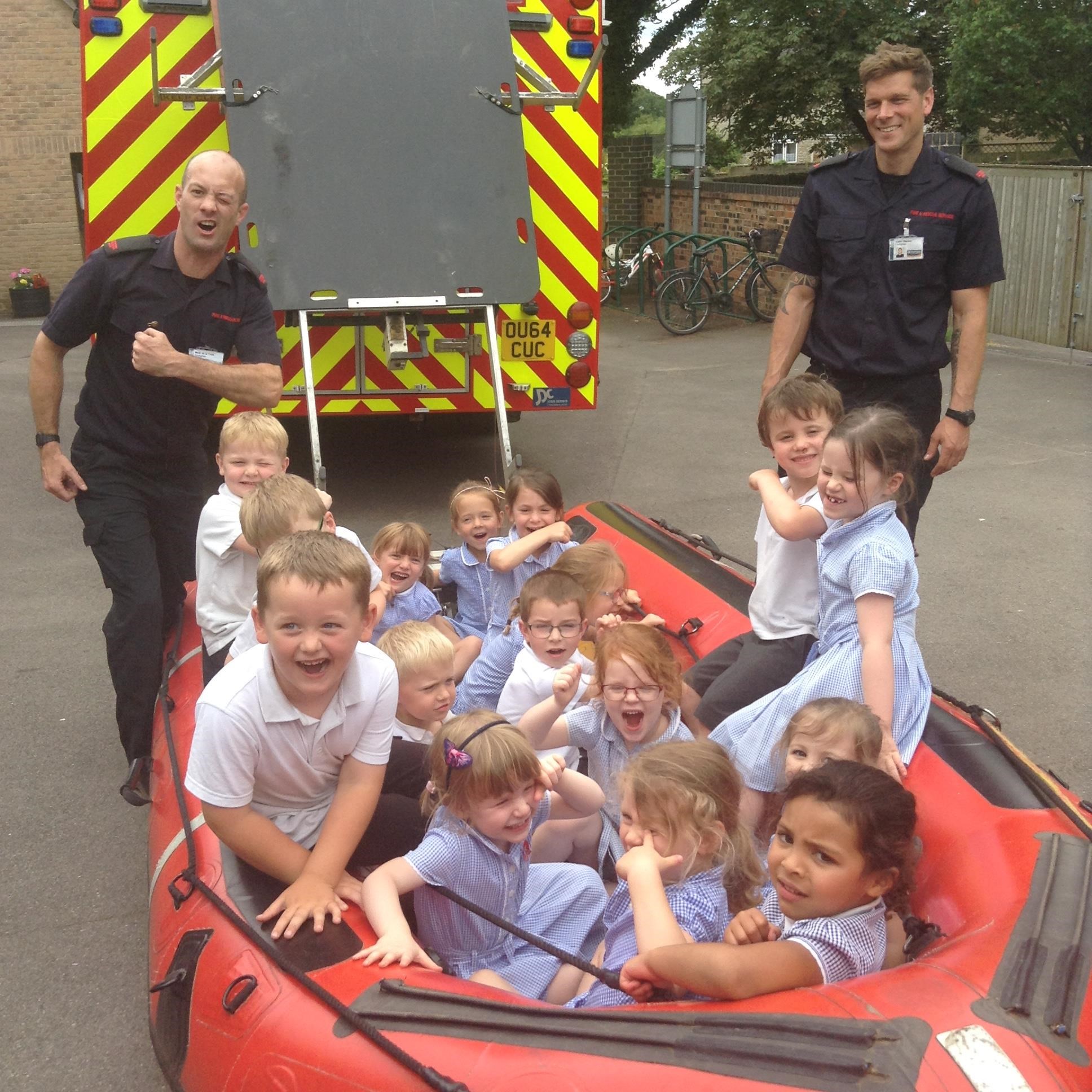 - Goslings to visit the FSU
Mrs Hodgins very kindly brought two very cute little goslings to show the little nursery children, who were too young to go the the Fairytale Farm, what they looked like. She also talked about where they lived and what they ate, etc... Then the children went to see the cows outside our playfied. Thank you Mrs Hodgins. (more pictures are available on the website under the tab EVENTS)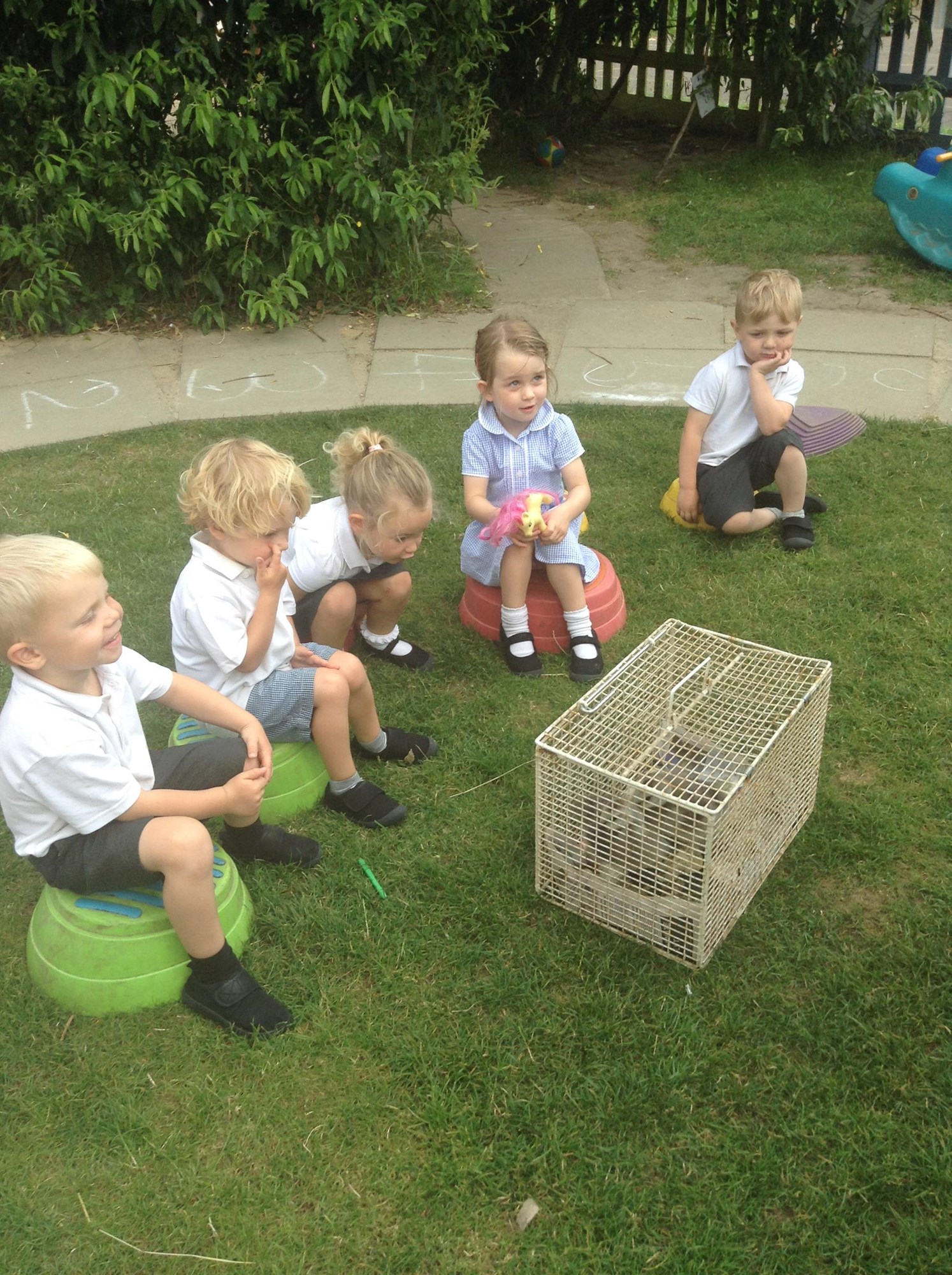 - Attendance
Attendance for this week is 96.79%.
- Vote Mrs Wells - Red Kite Awards
Please read Claire's (from Red Kite Awards) email to us regarding Mrs Wells.

"I run a family friendly website called Red Kite Days.  Over the last couple of weeks, people have been nominating their family favourites for the Red Kite Days awards.  I'm pleased to let you know that one of your teachers, Mrs Wells is a finalist in the 'Best Teacher' category.

Go to the link below and click on "Click Here To Vote" and go to the section "Teachers / Tutors":

https://redkitedays.co.uk/awards-voting/

More details can be found via this link.
Best of luck,
Claire"

Please go to the website and vote for Mrs Wells if you so wish to.
- Transition Advance for Parents
This is a letter from the Oxfordshire County Council:
With the summer holidays fast approaching the thoughts of your Year 6 children and their parents will be turning towards the move on to new secondary schools. They will face many changes at this time, including travelling to school on their own, perhaps for the first time.

If children are ill-prepared as pedestrians, they are much more likely to be killed or injured in a road traffic incident, seen by the fact that the number of child pedestrians hurt rises significantly around 10-12 years old – the time at which they begin to go out unaccompanied by adults.

The summer holidays will be the perfect time for your Year 6 children and their parents to prepare for this journey to their new school. At the Road Safety team, we have produced an updated version of our Transition Guide for Parents, information which will help parents prepare their child for the new journey to secondary school.

I have attached a PDF document of the Transition Guide which we would ask you to send out to all your Year 6 parents via Parentmail, ideally before their child's taster day at the new school or if not before they leave you at the end of the school year.

Thank you.
Diane Newsham
Footsteps (child pedestrian safety) Co-ordinator
Community Safety Services│Communities Directorate
Oxfordshire County Council

Tel: 07836 532545
Diane.newsham@oxfordshire.gov.uk

www.oxfordshire.gov.uk
- PTA News
School Play

The PTA will be selling refreshments prior to the performances, tea and cake in the afternoon and a licenced bar in the evening. We will also have pre-loved school uniform for sale and a raffle.

FSU Toy Sale

Come and support the FSU toy sale from 3.15pm on Friday 19th July, they are looking to raise money to purchase some outdoor equipment for their revamped play area. As well as toys there will be refreshments, ice lollies, games and temporary tattoos!

If you have any toys or books that you would like to donate, we would be most grateful, please leave at reception by Friday morning.

If you have ideas or suggestions for raising money or would like to join the PTA committee please let us know via the playground, office, email mailto:Charltonschoolassociation@gmail.com or Facebook https://www.facebook.com/groups/149362305695629/


- Oxfordshire County Music
If your child is interested in learning an instrument, please contact the Oxfordshire Music Service. Tel: 01865 816990. To have a quicker response for wind instruments, you can also email Kate Roberts: kate.roberts@oxfordshire.gov.uk.

We will organise a demonstration of wind and string instruments in September so keep your eyes peeled on the school calendar for a date!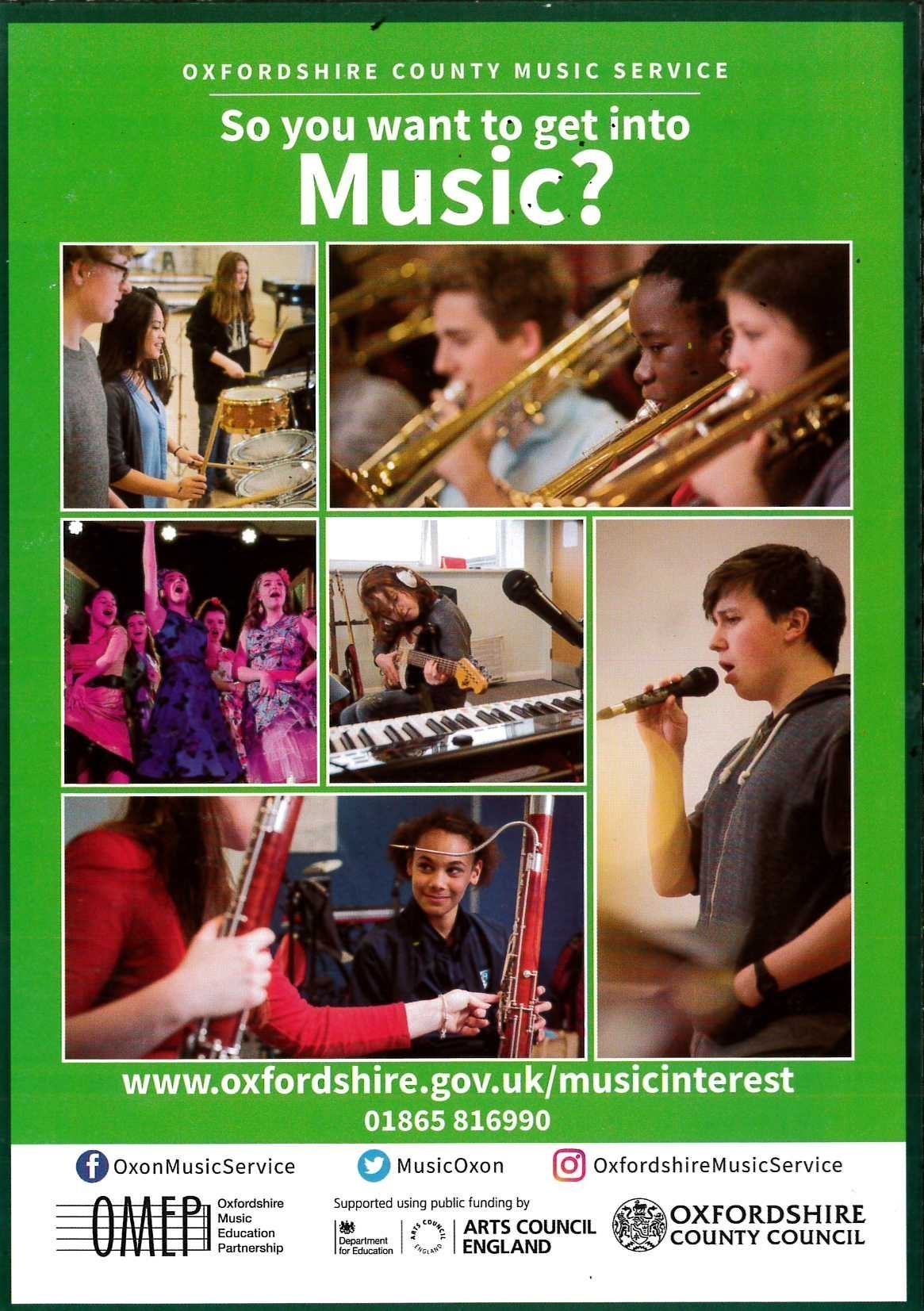 - Brass Concert
Please don't forget the Brass concert is on Monday 15th July at 2.30pm, all parents welcome.
- Celebration Service at St Mary
Please join us at the Celebration Service on Friday 19th July at 9.30am at St Mary's Church where we will award book tokens for the most improved pupil. There will also be an attendance award, etc....
You are all welcome.
- School Uniform Orders
Please note that as of next September, all orders placed via Brigade will be delivered free of charge to School (there will be no option to choose Home delivery). However, over the summer, Brigade will swap the school to delivery to parents home addresses at a cost of £3.99.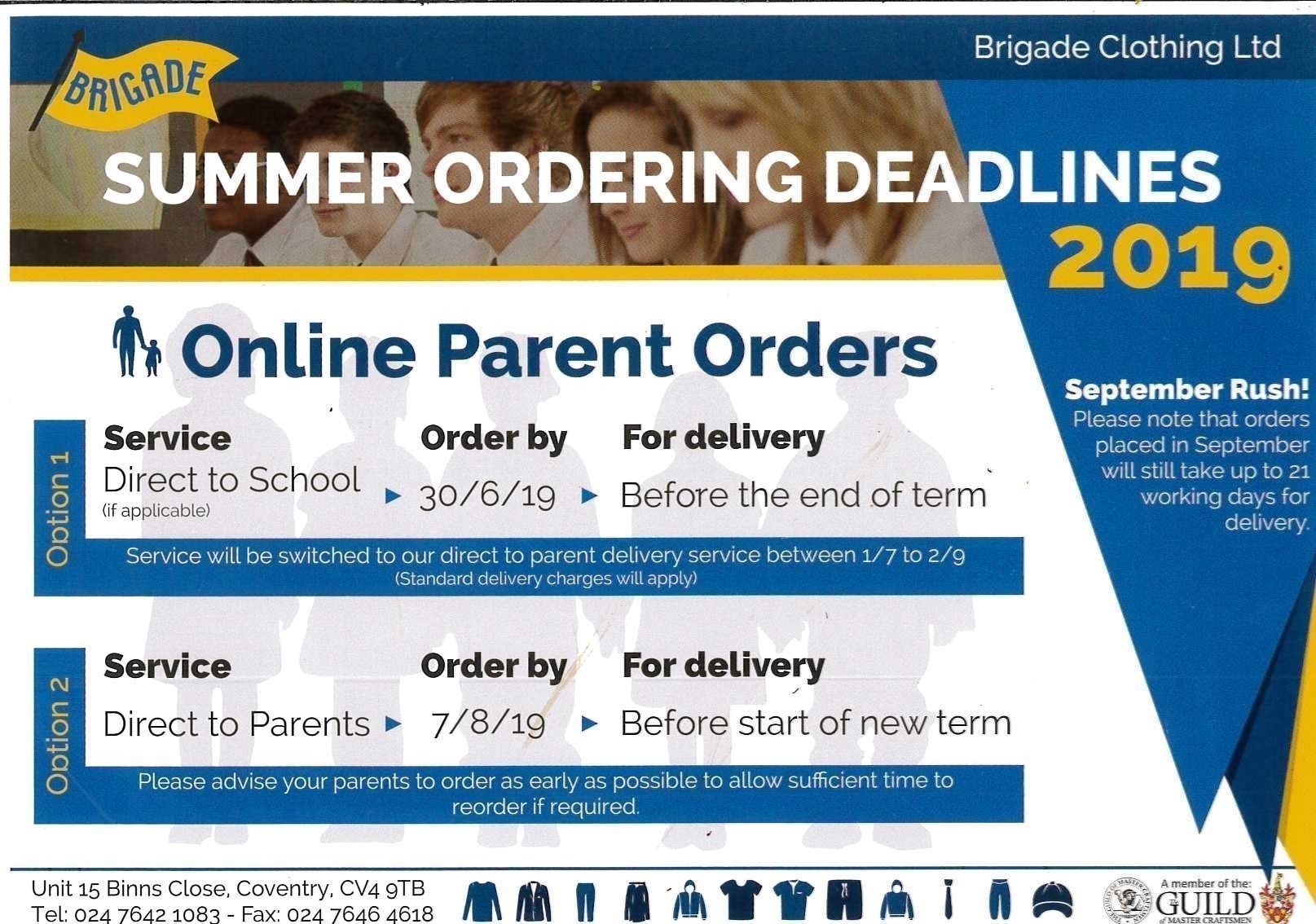 WEEK BEGINNING 8th July 2019

| | |
| --- | --- |
| Be friendly, respectful and kind | Not assigned |
| Be responsible | Not assigned |
| Be the best you can be | Not assigned |

| | |
| --- | --- |
| FSU | Not assigned |
| Yr 1/2 | Not assigned |
| Yr 3/4 | Not assigned |
| Yr 5/6 | Not assigned |
EVENT or NEWS OUTSIDE SCHOOL:
* HUB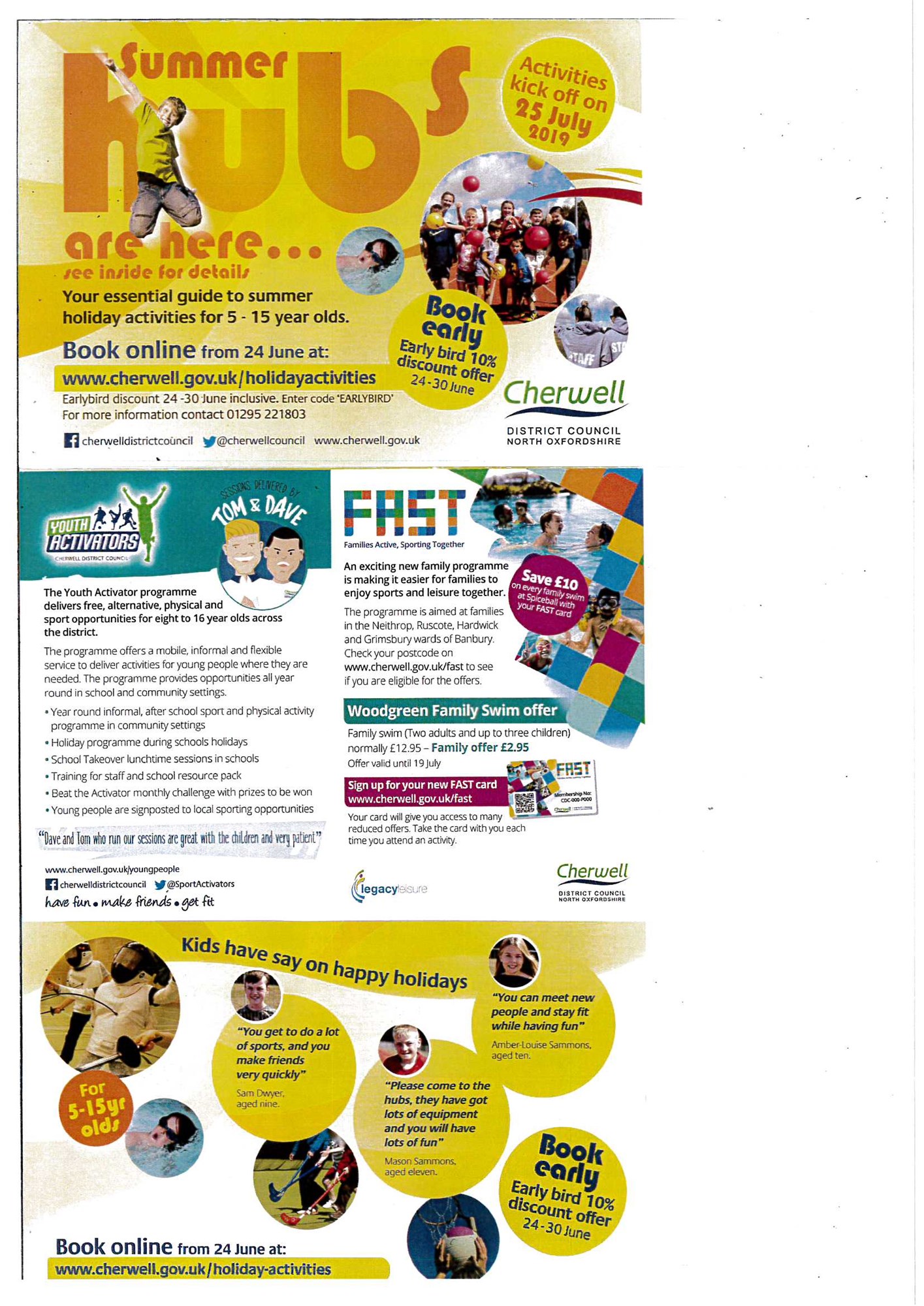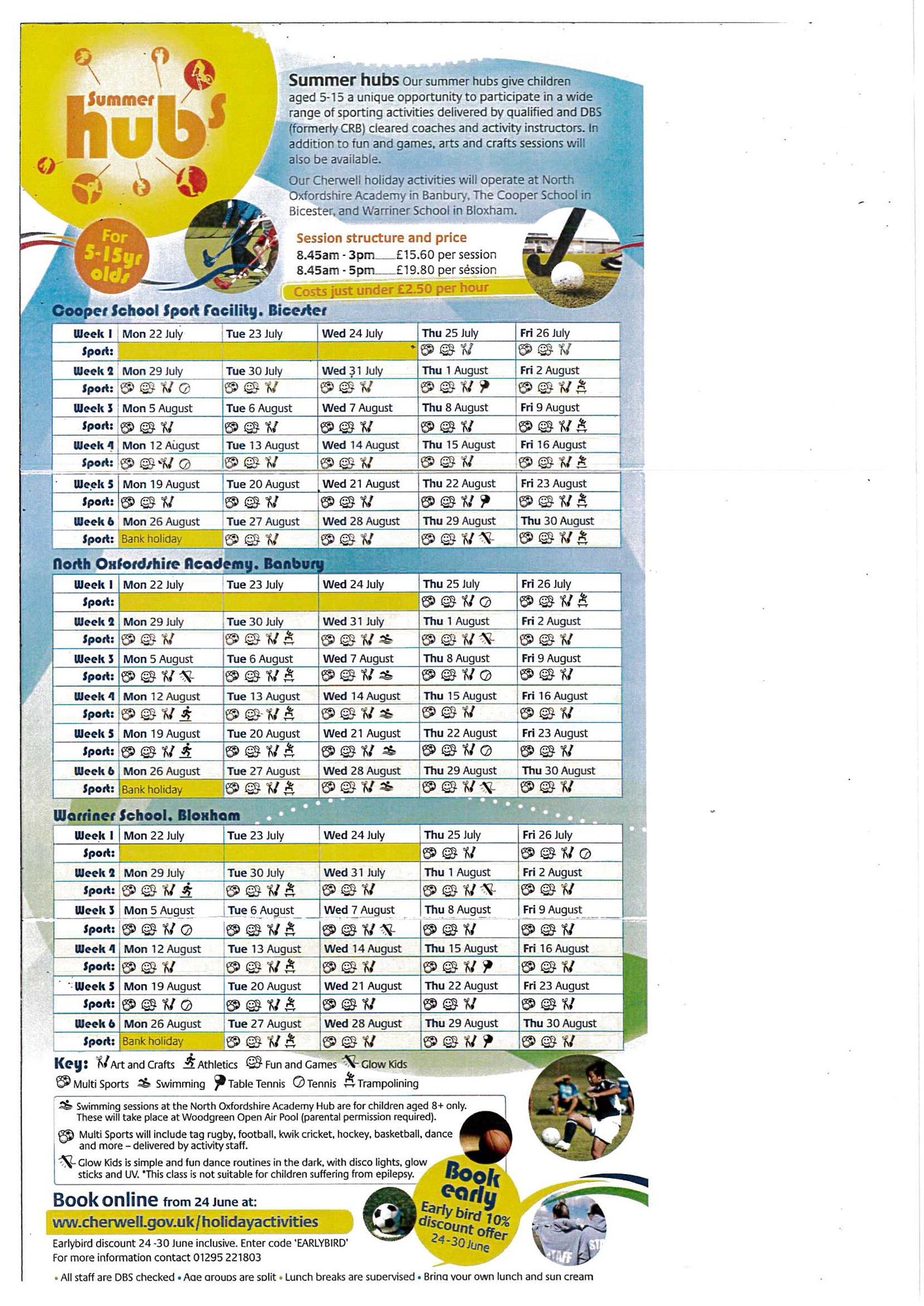 * FIT CLUB
The FFC children would like to help the children and families from your school get a little fitter together in the comfort of their own home. The fun themed HIIT workouts have been created by children for children and their families to ensure they are fun and engaging and the videos are suitable for all the family regardless of age or ability so nobody misses out!!

We are a team of primary school children and pe teachers and we are passionate about helping children and families get fitter.

The Family Fit Club started as a school project after our FFC children carried out a survey amongst their peers in April 2018. This survey highlighted how little children are exercising with most of their spare time spent gaming, online or in front of the TV.

Studies have shown that children are more likely to exercise if their parents and family take part so to combat this the FFC children are now on a mission to encourage as many children and families as possible to work out together.

The FFC children have been amazing and in their own time have created lots of awesome quick workouts that can be accessed across all devices on the move or at home.

The FFC children's videos have been a massive hit with local schools and families so we are now offering the opportunity to schools across 5 counties at a time as our website is limited at the moment. If you and your children/families would like to take part and get a little fitter then that would be amazing.

We have attached a link for you at the bottom of this page so you can download our PDF and send it out to your family's through parent mail or however you wish. Alternatively if you email us we are happy to send you a PDF to send out.

We Support GOSH and NSPCC.

Thank you for taking the time to read this it's very much appreciated.

Thank you again

Kind regards
The Family Fit Club - Helping Family's Get Fitter!!
* The Oxford & Cambridge Singing School Summer School 2019, Magdalen College, Oxford
Good morning,

We have some spaces available for either 3 or 5 days on our course this summer, so I wondered if you might be able to post the details/a reminder to parents?

Here's a summary of the details:

The Oxford & Cambridge Singing School are running a summer course at Magdalen College, Oxford from the 25th July to the 31st July.

What: The Oxford & Cambridge Singing School Summer Courses 2019

When: 25th & 26 July, 29th - 31st July 2019 (2, 3 or 5 days available)

For: Children aged 7-13

Where - Magdalen College, Oxford

Tutors - Katie Silverman (Worcester College, Oxford), Tim Woodford (Surrey) & Cauis Lee (St Catharine's College, Cambridge) with the course being supported by James Bridgway.

Our courses are for children who love to sing and are devised to include choral singing, singing lessons in small groups to focus on developing vocal technique, music appreciation, music history, music theory in the form of games and exercises - all to improve their general musicianship, technical ability and confidence. We receive great feedback from families who say how much their children have enjoyed and benefited from The Oxford & Cambridge Singing School's courses.

Bursaries are available on all our courses.

Booking is via our website - www.oxbridgesingingschool.com or for more information, please email Samantha Wickham on Samantha@oxbridgesingingschool.com and I'd be happy to help.

We would be most grateful if these details could be circulated. Should you have any queries, please don't hesitate to let me know.

Kind regards,

Samantha Wickham
The Oxford & Cambridge Singing School
www.oxbridgegingingschool.com
* The Oxfordshire Museum Woodstock