Newsletter 14th June 2019
This month we will be looking at the following values:
Wisdom
Self-control
Confidence
Dear Parents,
The children coped really well with the awful weather this week and they are still working hard on their singing and acting for the School Summer Production; "Shakespeare Rocks!". Please don't forget the invitation to meet Mr Griffin on Friday 28th from 9.00 am.
Firemen
We had a brief visit from the firemen today. Literally, as soon as they arrived, they got a 999 call to rescue someone. At least the children got to see them in action and watch the truck leave with the emergency lights and siren on. It was all very exciting!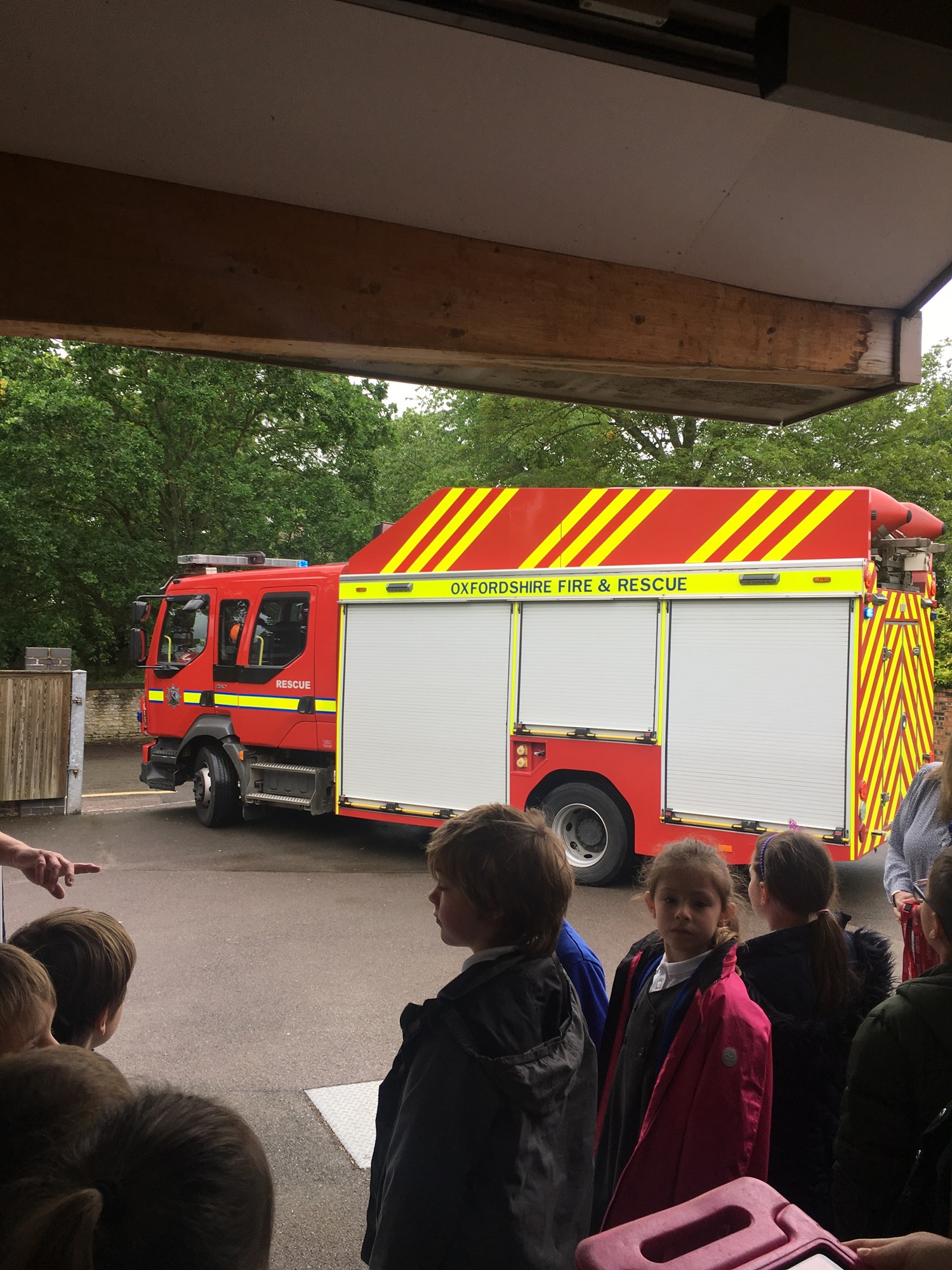 Otmoor Meadow
The Yr 3/4 children went to the meadow to plant "en masse" all the plants they had been growing. Amongst the plants grown were Oxeye Daisy (Leucanthemum Vulgare) and Field Scabious (Knautia Arvensis). They really enjoyed the opportunity to enhance the meadow with their contribution. More pictures are available on the School Life App under the tab "EVENTS".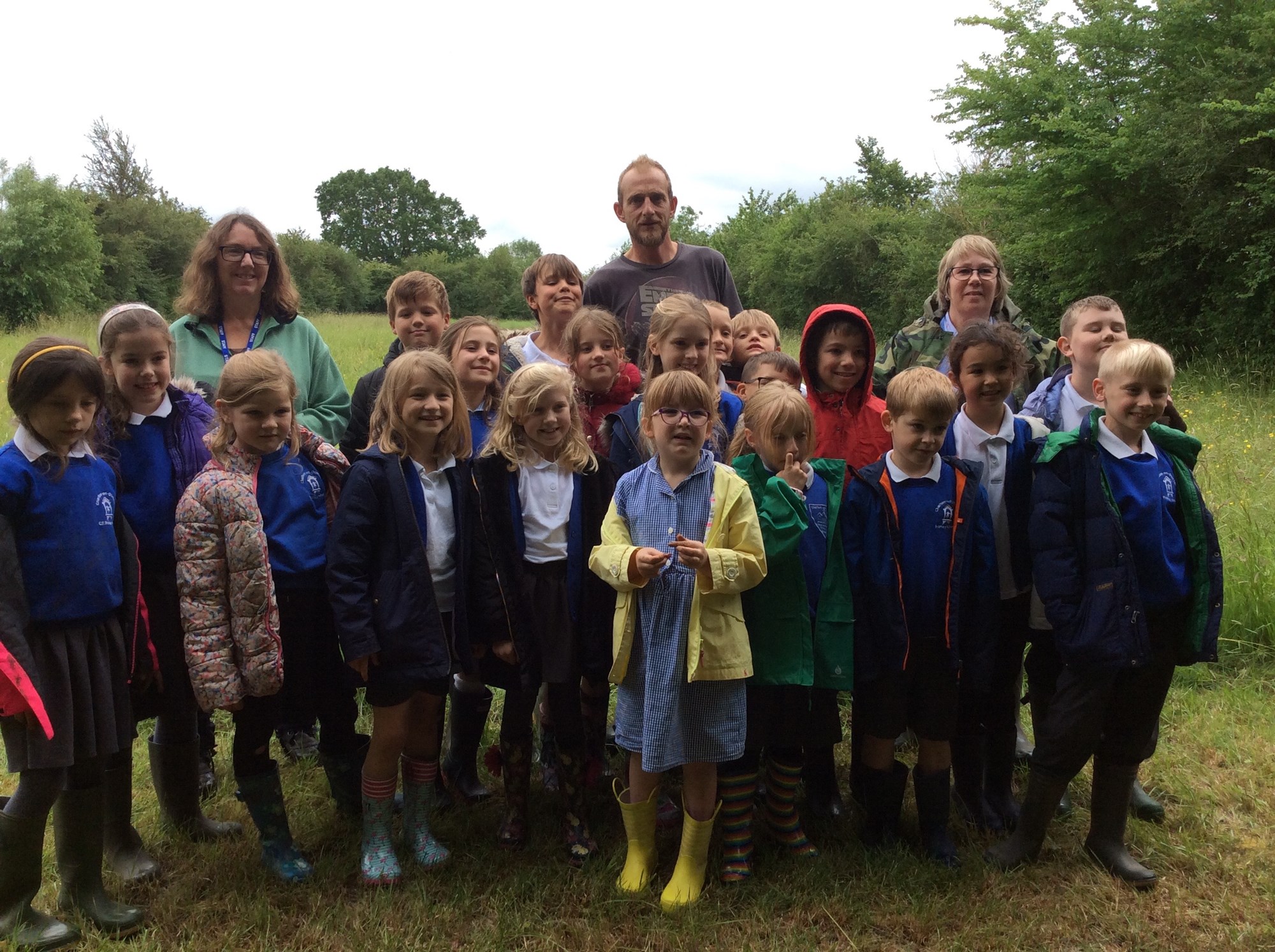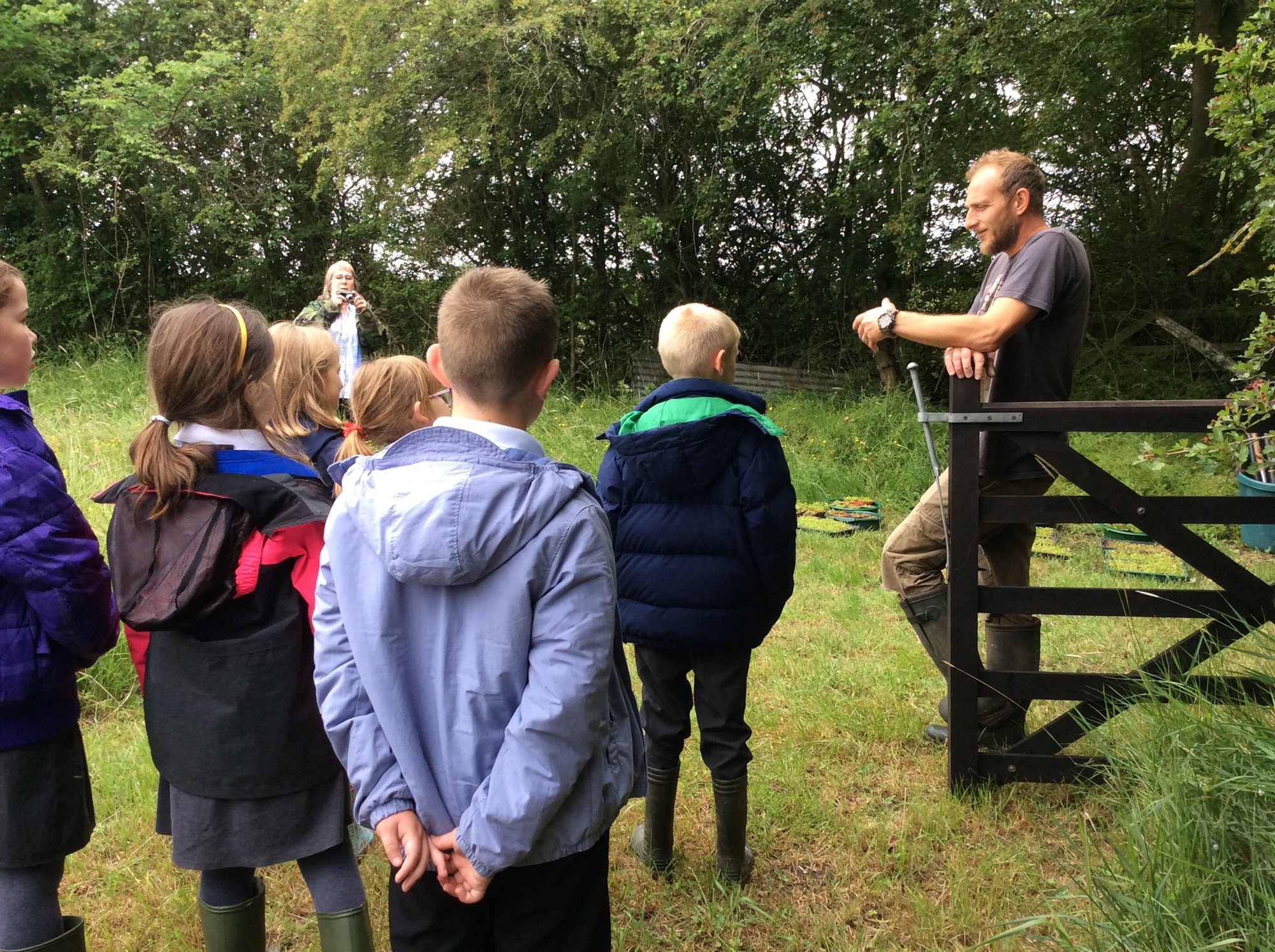 Duck Race
The children and staff would like to say a huge thank you to the PTA, Richard Pike, Antony Miller, Tony Launchbury and the Nut Tree for the amazing Duck Race on Sunday. The weather managed to hold for us and it was fabulous to see so many people there.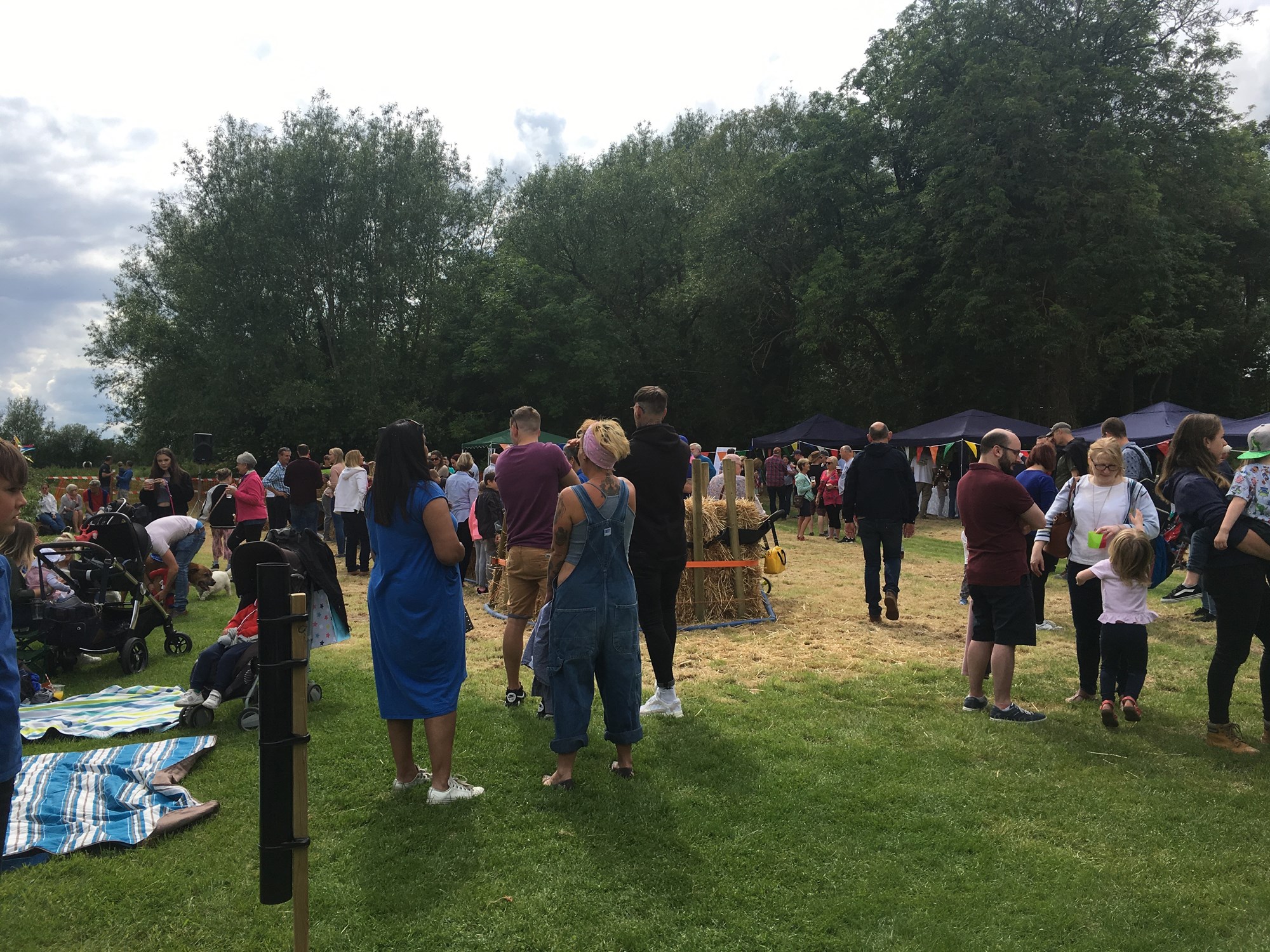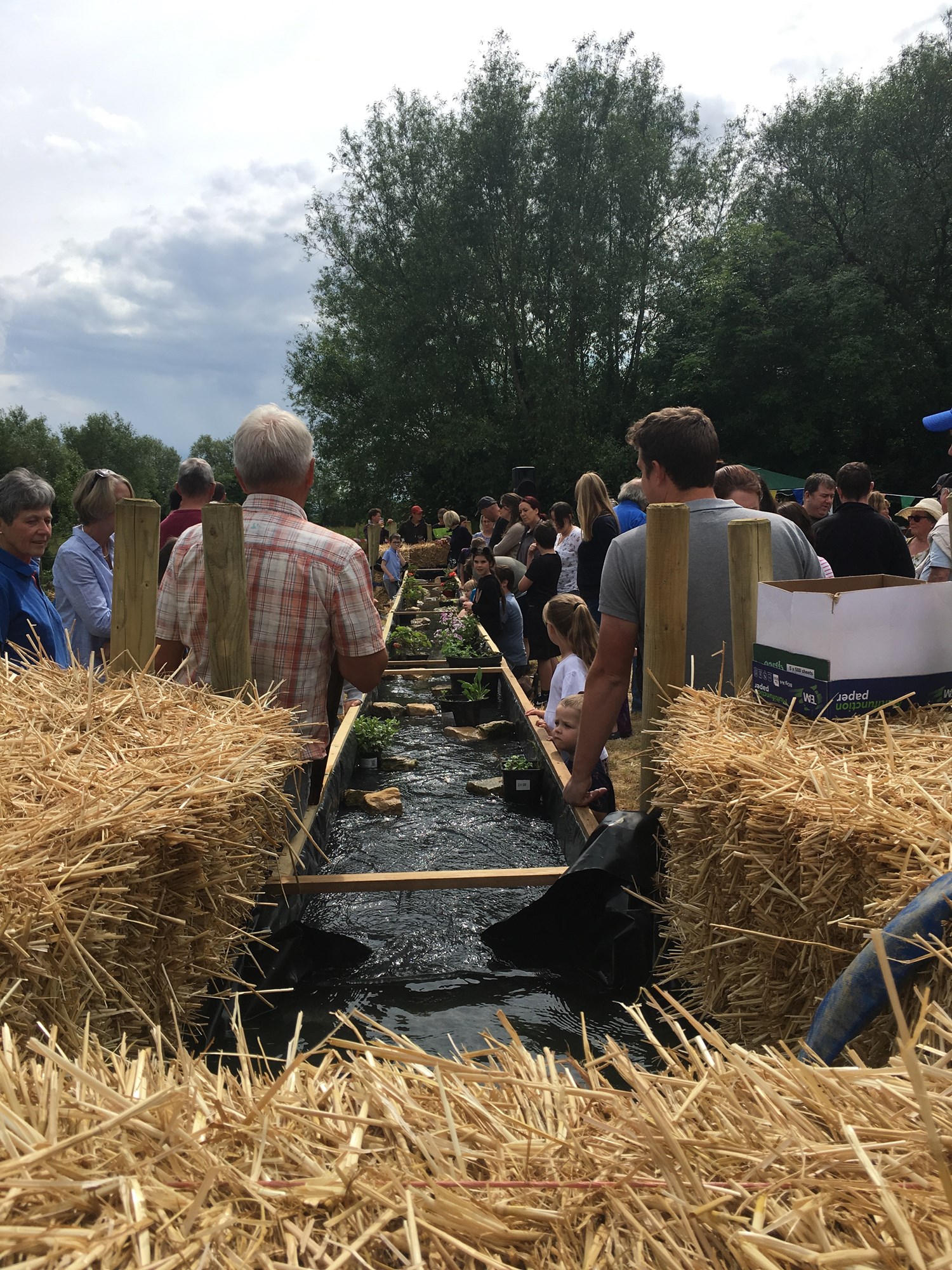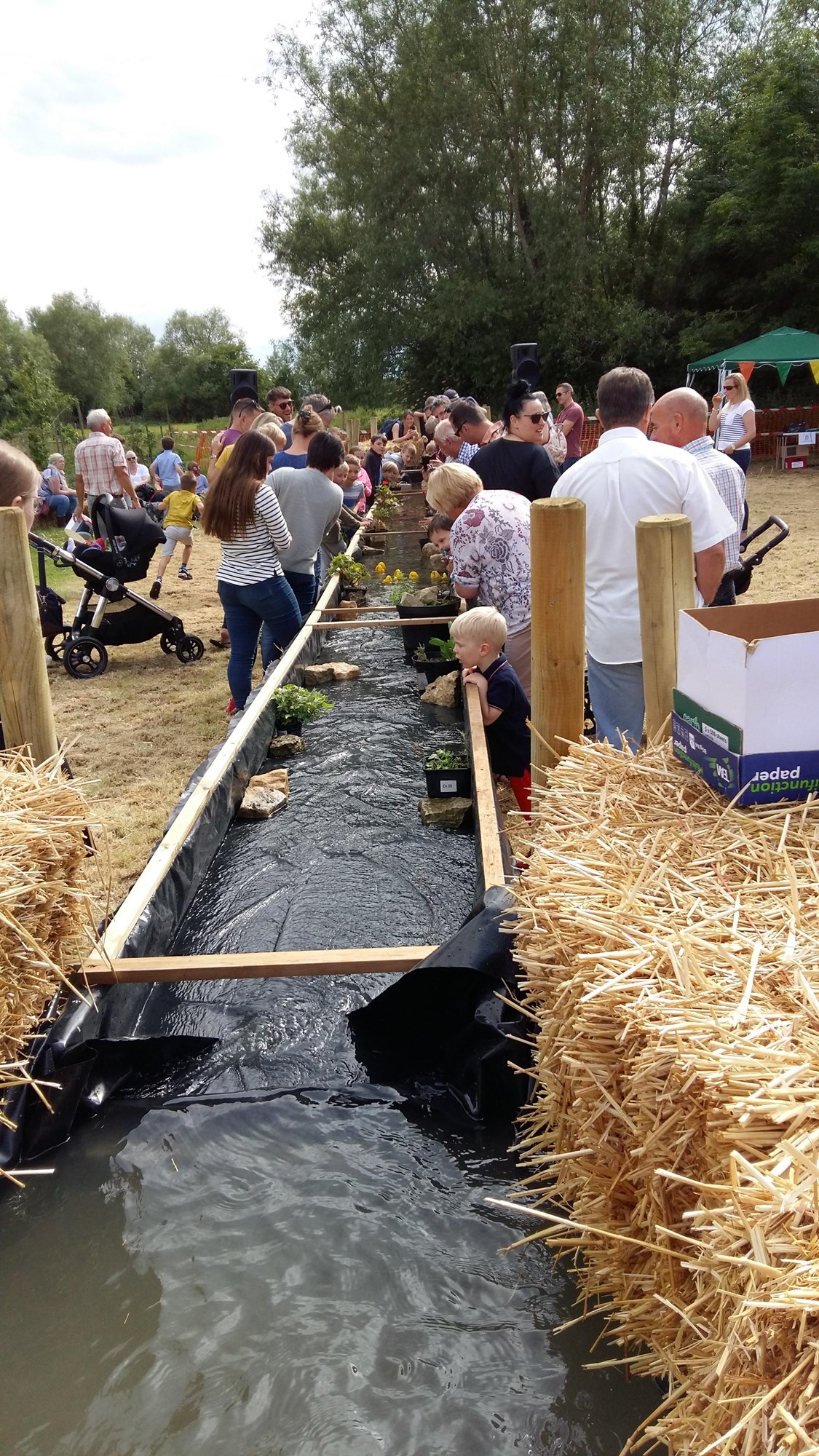 NEWT
NEWT (Now Everyone Writing Together) time is upon us again. We have been really impressed with the impact talking at home has had on the children's writing. A few minutes thinking and chatting about the vocabulary your child might use and the different ways they could start and structure a sentence helps them learn to control their writing and create effect in their work.

This month the children will be writing a diary about their memories of the school year. When you talk to your child about the things they might include (highlights and lowlights), try to avoid just listing events. Chat about how they felt and any anecdotes they could include that will make it more entertaining for the reader.
Oxfordshire County Music
If your child is interested in learning an instrument, please contact the Oxfordshire Music Service. Tel: 01865 816990. To have a quicker response for wind instruments, you can also email Kate Roberts: kate.roberts@oxfordshire.gov.uk.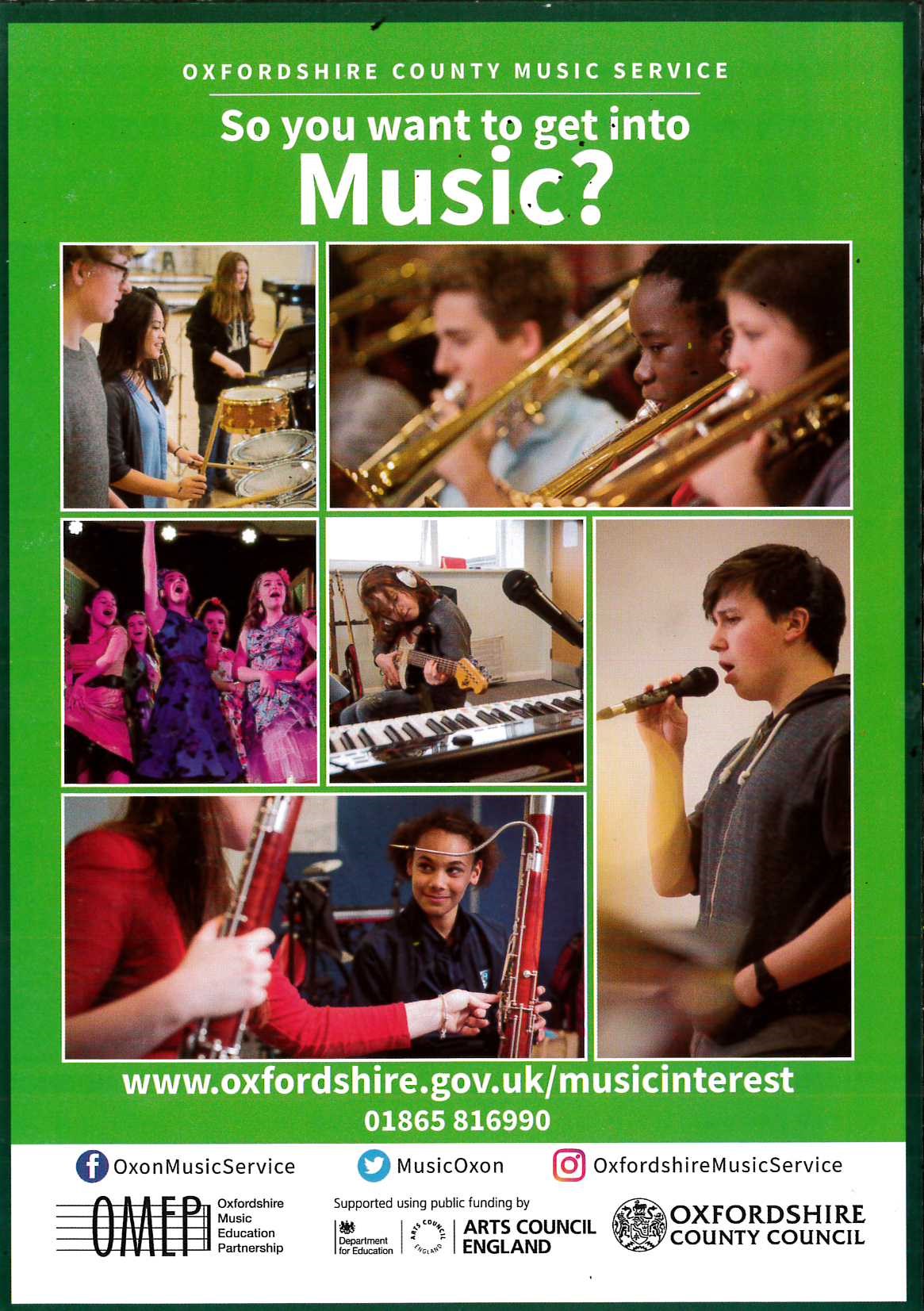 Brass Concert
The year 5/6 children will be playing in their brass concert on Monday 15th July at 2:30pm. All parents are welcome to attend.
PTA News
Duck Race
Last Sunday we held the 2019 Duck Race, our biggest fundraiser of the year. The rain stopped for a few hours and the sun shone. Thank you to Imogen and Mike North for the use of the field at the back of the Nut Tree Inn and all your help, also thanks to Richard Pike for building the "stream" and ensuring all ran smoothly on the day and Tony Launchbury for his commentary on the races. We were very busy with four extra races added on the day and still people wanting to buy ducks, we sold out of everything. It was great to see so many families from the school and the local community supporting the event. £2,200 was raised for the school, so a massive thank you to all those who contributed to the success of the event, by buying a duck, having your face painted, splatting a rat, having a burger or buying a raffle ticket. Congratulations to those who won, many people then donated their winnings back to the school so an extra thank you for that. Names of all the winners will be on the school website.

Open Morning
On Friday June 28th the PTA will be providing refreshments and selling pre-loved school uniform at the Meet the Headteacher and open morning and at Sports Day. We have lots of pinafore and school logo jumpers so come and grab a bargain and be prepared for next term.

Coffee Church
The next Coffee Church is on Friday 5th July and the PTA will again provide the refreshments. The children all had a great time at the 1st Coffee Church with craftwork, storytelling and singing, so come and join in the fun.

Easy Fund Raising
Don't forget if you're internet shopping or even booking a holiday online have a look at doing it through the Easy Fund-Raising site. A percentage of your total spend from 0.5% to 6% depending on the company will be donated to the school. It's easy to do and won't cost you a penny, let friends and family know about it as well. See the link below or download the app.

https://www.easyfundraising.org.uk/causes/charltononotmoor/

If you have ideas or suggestions for raising money or would like to join the PTA committee please let us know via the playground, office, email mailto:Charltonschoolassociation@gmail.com or Facebook https://www.facebook.com/groups/149362305695629/
School Uniform Orders
Please don't forget to order your uniform from Brigade for next accademic year. You can order directly on their website and have the clothes delivered to the school (please order by 30/06/19) or directly to your home address (please order by 07/08/19). You can also order your child(ren)'s uniform via the school office for delivery before the end of Term (please order by 30/06/19) or for the first week in September (please order by 07/08/19)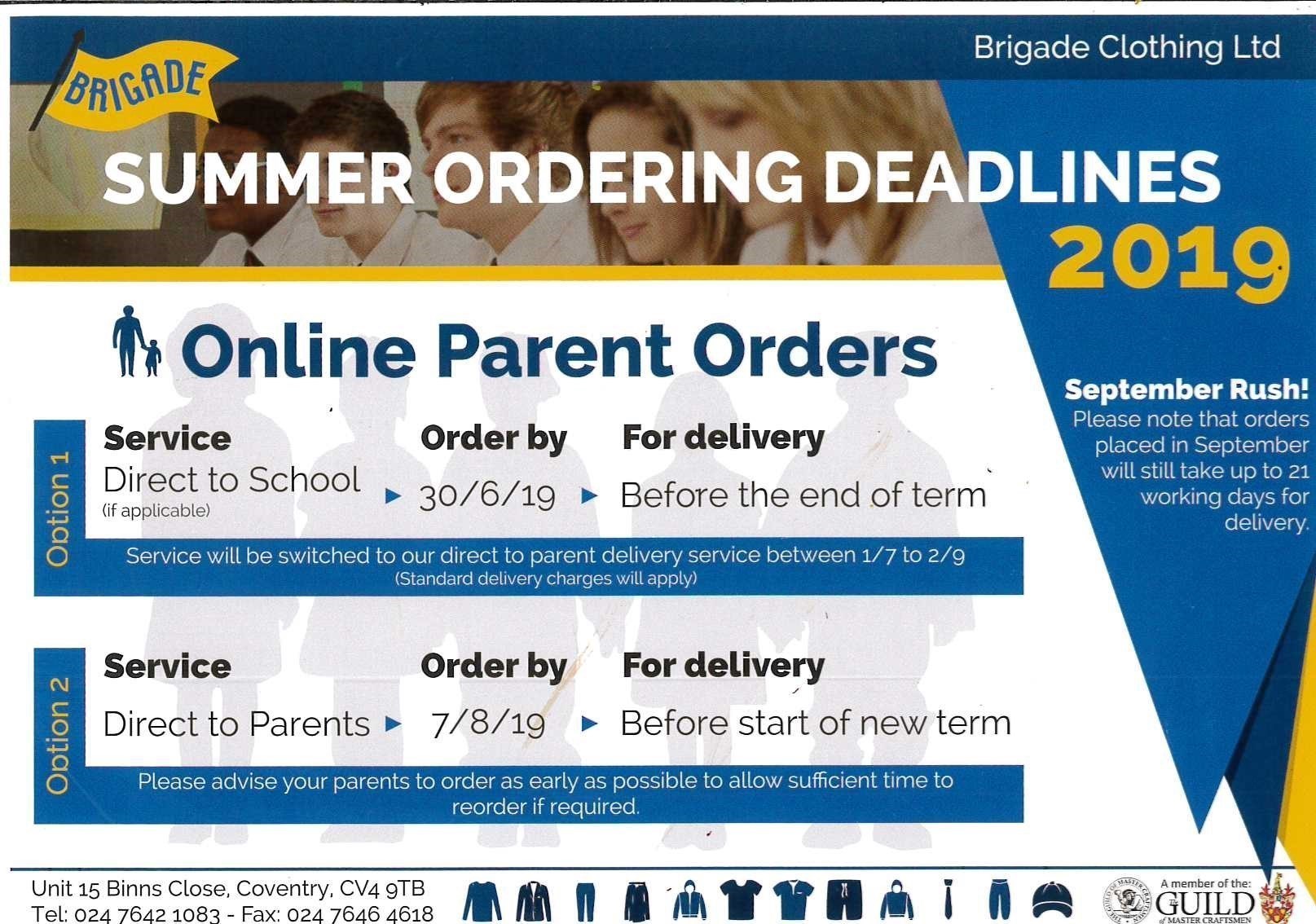 WEEK BEGINNING 10th June 2019

| | |
| --- | --- |
| Be friendly, respectful and kind | Breakfast Club children for always helping one another and the adults |
| Be responsible | Archie (Yr 1/2) for coming to speak to me when he is worried |
| Be the best you can be | Noah (Yr 3/4) for always giving 100% in everything he does and for his amazing singing |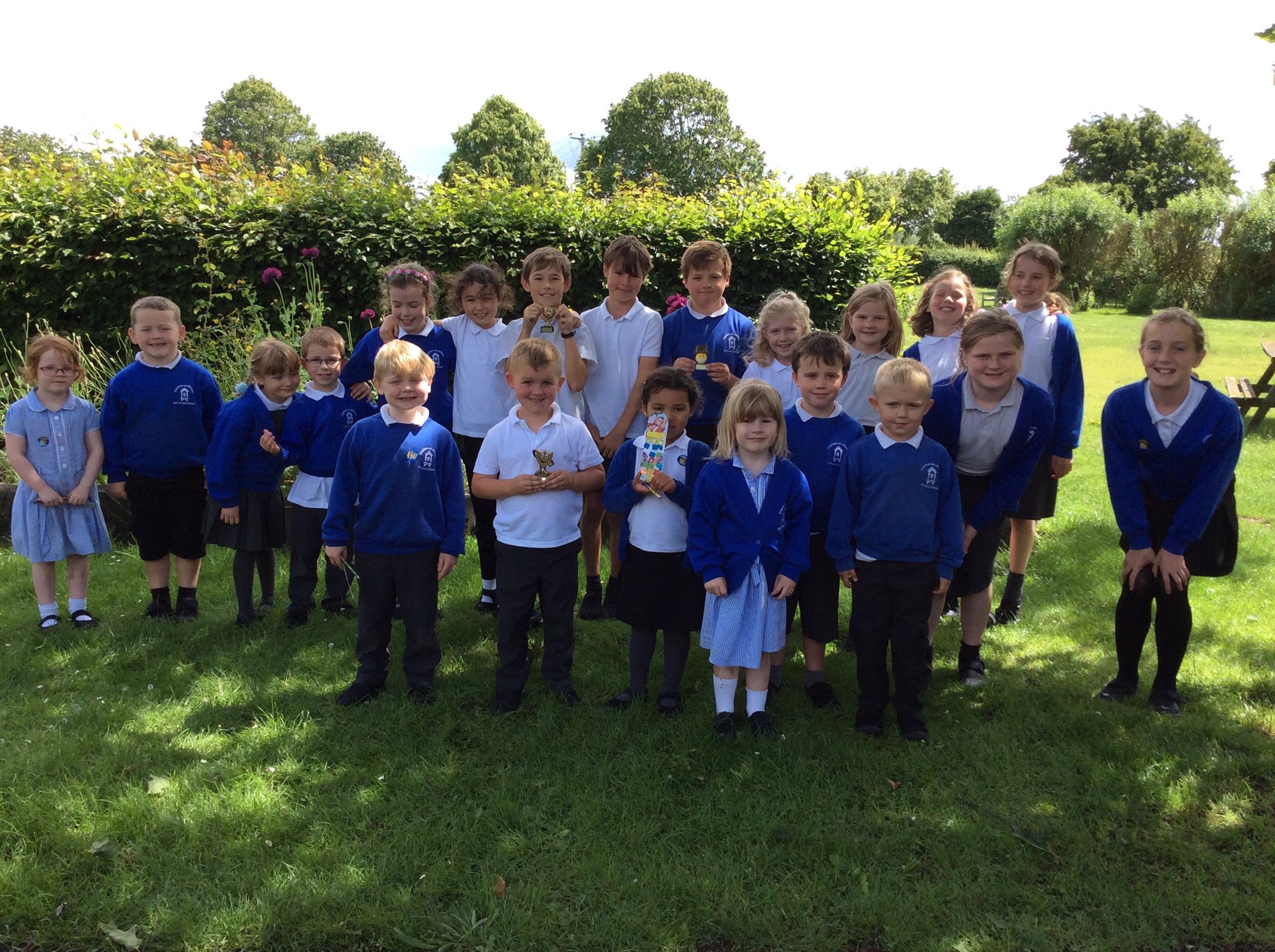 | | |
| --- | --- |
| FSU | Brett for settling so well in school (*) |
| Yr 1/2 | Brody for working really hard in all areas |
| Yr 3/4 | Tyler for really thinking about his writing |
| Yr 5/6 | Alexander for being helpful at lunchtimes |
(*) Unfortunately Brett had already gone home so couldn't be on the photograph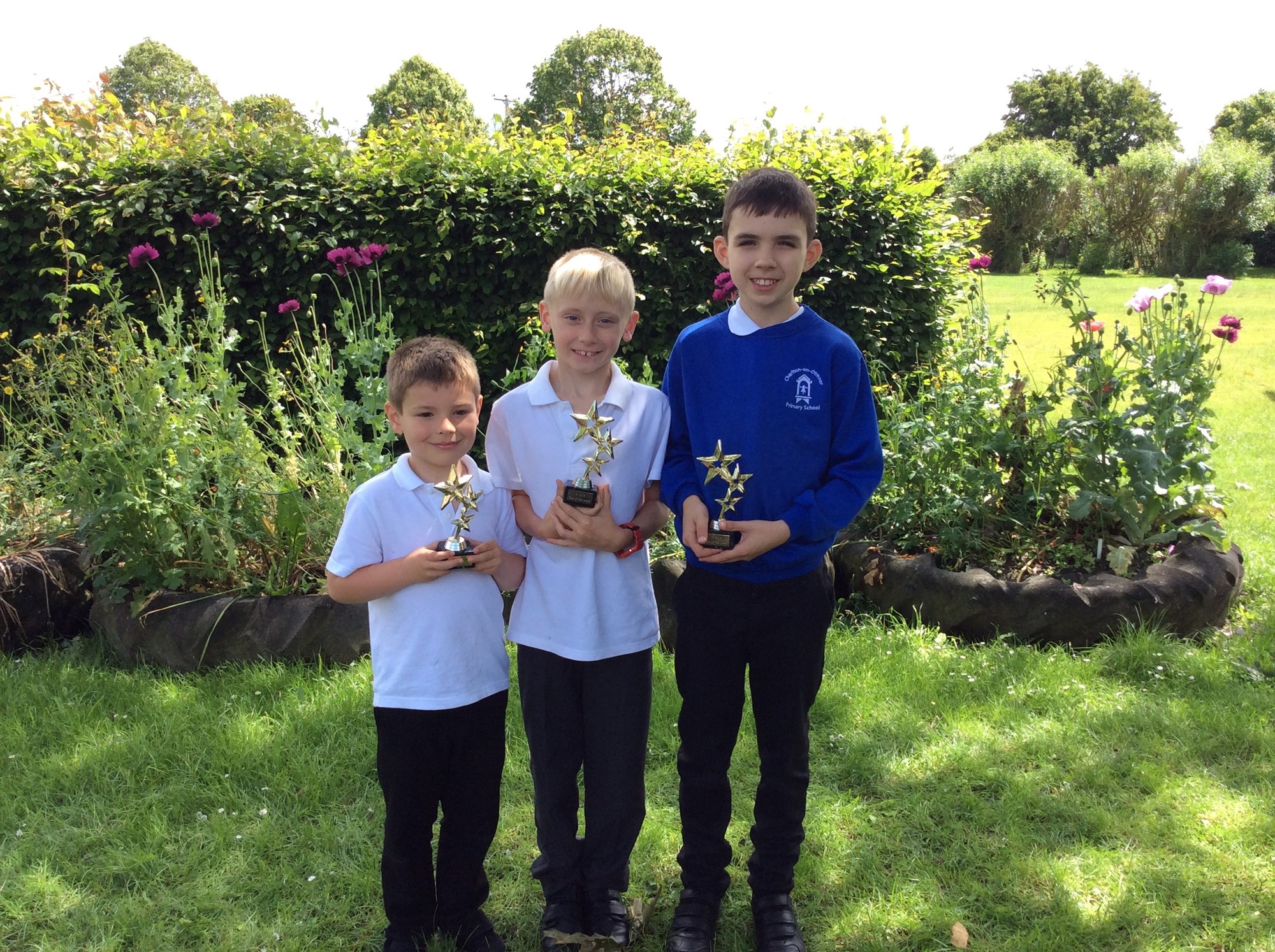 EVENT or NEWS OUTSIDE SCHOOL:
* I.M.P.S Injury Minimisation Program for Schools
Dear parents,

We are aware that when schools visit the hospital to do their I.M.P.S. training many of the part time staff and parents ask about working as an I.M.P.S. trainer.

We have found that the best trainers are those that have worked with children in the past and know what is involved in working with the children. They need to be passionate about teaching injury prevention and first aid to children.

We are advertising for new trainers at present and were hoping you may be able to share the job link with your staff and/ or parents or anyone else you think may be an ideal candidate.

http://jobs.ouh.nhs.uk/job/-v1799032?_ts=1653

Thank you for your support.

Amy and Debbie
Amy Thomas and Debbie Lock
I.M.P.S co-ordinators
'I.M.P.S. empowers young people to take personal responsibility for their own risk management and equips them with the skills to cope in an emergency situation.'

www.impsweb.co.uk

I.M.P.S. Office, Green Outpatients, Level 2, John Radcliffe Hospital, Headington, Oxford. OX3 9DU.

Telephone: 01865 743476
* Yoga 101