This half term we will be looking at the following value:
Dear Parents,
Last night, Michelle Foster stepped down from her role as chair of the PTA. Michelle has been an integral and influential member of the PTA for many years using her skills and experience to raise money for the school to fund initiatives such as Chrome books, Read Write Inc, Contributions to children's trips, Reading Record Books, Presents for the children at Christmas, etc. Most recently a new interactive white board was purchased to enhance the teaching within the school. Michelle has helped bring the community together, using her own time and resources to enhance the provision and opportunities for children at our school. I am sure you will join me in thanking her for everything she has done.
We are excited though to inform you that Mrs Lynne Bustin has been appointed as the new chair. She has a wealth of experience and I am extremely excited to work alongside her to further provide opportunities for all the children. To help Lynne, there will be a a period of transition and Michelle will share the duties until the New Year.
In other news, I am delighted to inform you that Mrs Ellam successfully completed the National Professional Qualification for Senior Leaders. The NPQSL, as it is more commonly known, is an intensive training qualification which helps teachers raise standards across a school developing key leadership skills. Mrs Ellam introduced Read Write Inc last year helping staff to develop their teaching of phonics and reading with positive outcomes especially amongst the younger cohorts.
Unfortunately, we are still having complaints from local residents regarding the parking of cars at drop off and pick up times. Most of the complaints relate to cars being parked on yellow lines and halfway across the road meaning that larger vehicles are unable to pass. Please park safely adhering to the Highway Code.
On a final note, can I ask parents not to congregate by the school gate at the end of the school day. The COVID infection rate is increasing within the community and we need to take all possible steps to adhere to social distancing regulations to keep everyone safe.
Have a great weekend
Mr Griffin
It's NEWT time again (Now Everyone Writing Together). Everyone did a great job writing about the surprised mouse last time – I saw some super descriptions in every class.
This time, look at the picture and talk about what you can see, what you might hear, smell, touch. Start at the top of the picture and work down to the bottom looking very carefully at each part. Once you have discussed all this, ask your children to say out loud some sentences that they may want to include in their writing.
You could go for a walk in the woods to add real experience to your descriptions.
Other things to think about and discuss:
Who do you think made the circles?
How long do you think they have been there?
Where have you just come from? Or where is the path leading you?
Is there anything else in the woods?
What happens next?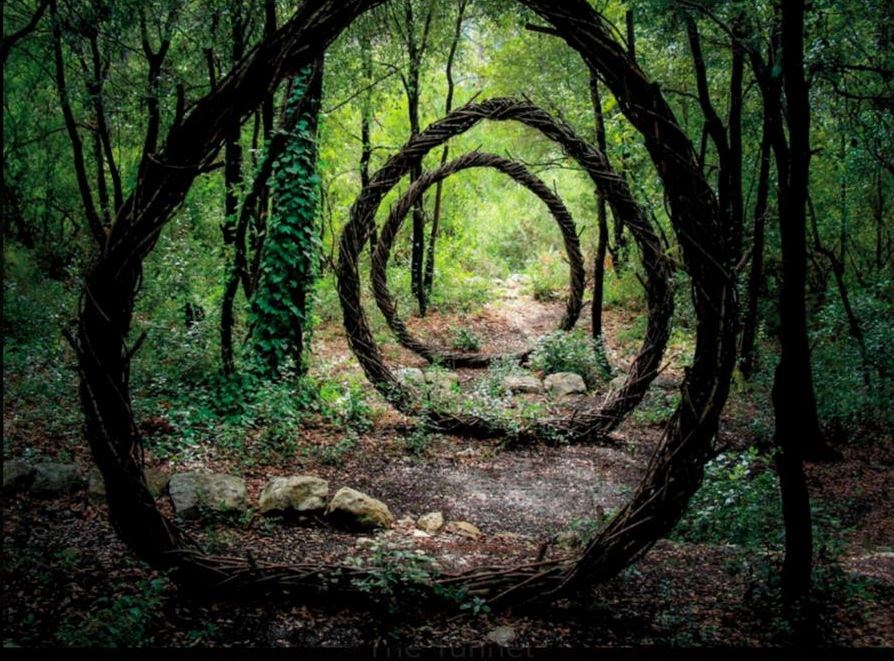 Because the PTA cannot organise a Hallowen party this year, the children are allowed to come in school with Scary Hair on Friday 23rd October in return for a donation of £1.00. A box will be outside the school for the collection on Friday morning. The money will support the refurbishment of the playground. Thank you for your support.
This week the children made hedgehog bread rolls, yum!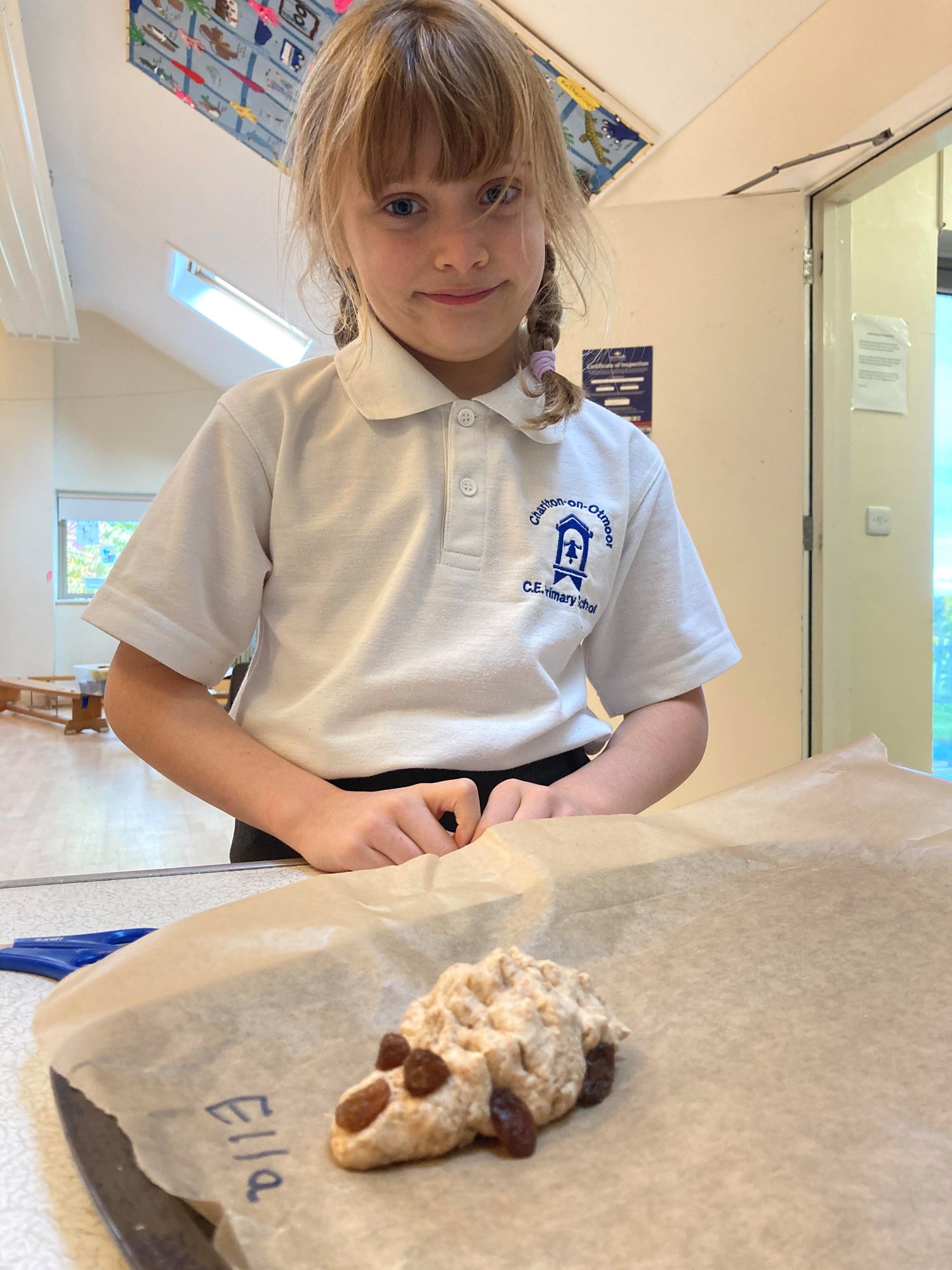 There will be a change of menu next Thursday: the children will be served Sausage Roll instead of Toad in the hole. Thank you for letting your children know.
The cable below was found next to the 'WAY OUT" gate so if it belongs to you, do come to the office to collect it.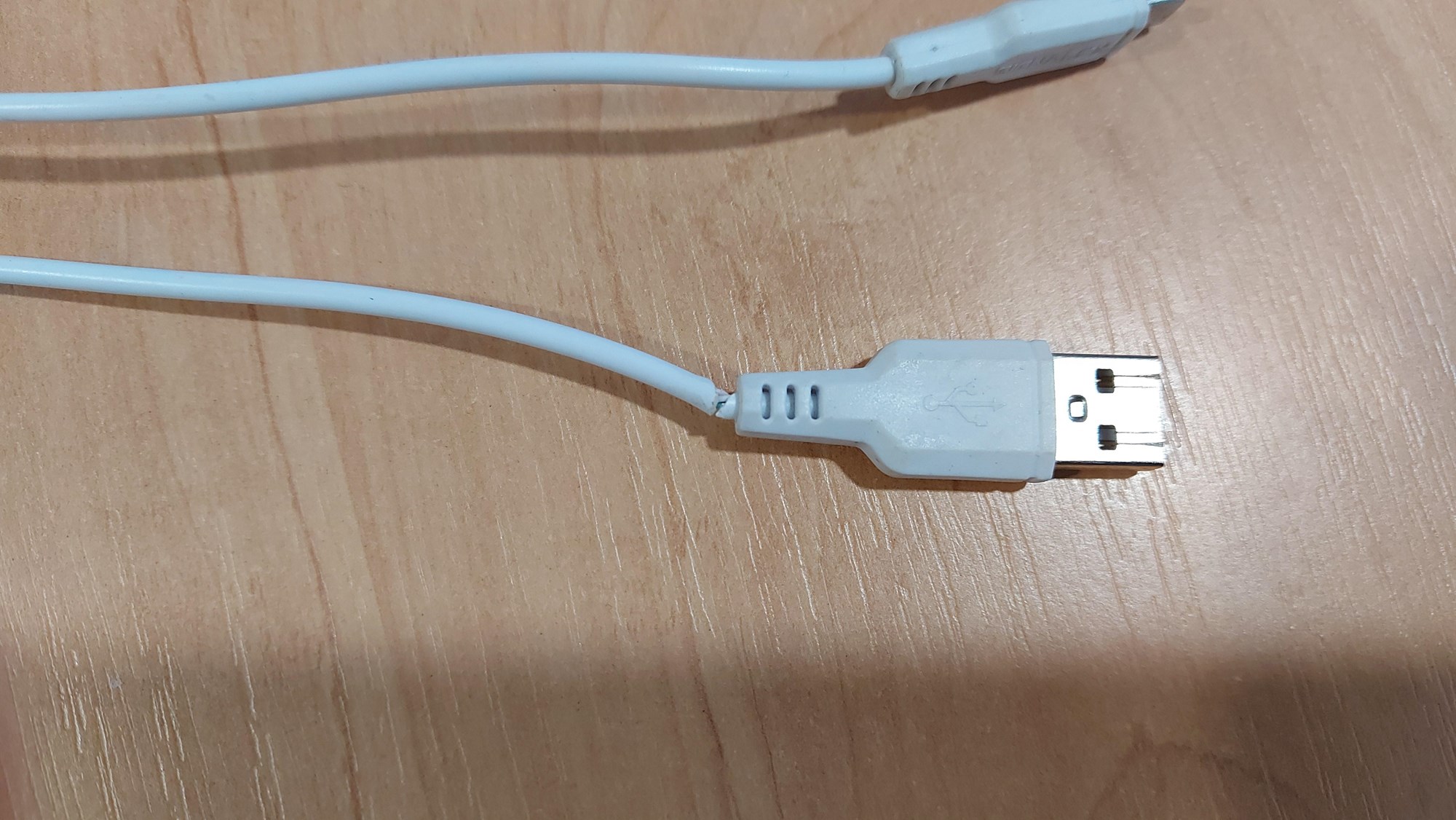 Don't forget that we offer Drop and Play from 8.30am till 8.45am for £1.00. You don't need to book and you can just drop your child off if you need that exta 15 mins to get to work or go shopping!
Please don't forget to register for your child's flu immunisation.
If your child already had the nasal spray, please do let me know or go on the Immunisation Team website and say "NO" to consent.
CONSENT FORM
To access the consent form please click on the following link
https://www.oxfordhealthimms.co.uk/forms/flu
(Paper copies are no longer available)
The unique code for your child's school is :- OX123100
Please submit your form by 5pm on Tuesday, 8 Dec 2020 to ensure your child receives their vaccination.
The link will close on this date and late consents will not be accepted.
When completing the consent form, it is important to enter your child's NHS Number. This can be found in your child's Red Book or from their GP Surgery.
AGM
Last night the PTA held the Annual General Meeting, minutes will be on the school website in due course, this includes the Chair and Treasurers reports. A new chair was voted on. The committee is now Lynne Bustin (Chair), Becky Hodgins (Treasurer), Tina Foster (Secretary), Midge Pearson, Ceri Fraemohs, Alex Royer, Laura Griffin, Lou Lehane, Holly Cooper, and Michelle Foster. Sam Hatwell is our teacher representative. We agreed that there will be a period of handover from the outgoing Chair (Michelle) and incoming Chair (Lynne).
Christmas Cards
You should have received via bookbags your child's Christmas card design with details of how to order online. Please look in school bags. It is particularly important that if you choose to order the cards etc that the picture is sent back into school by Wednesday 21st October so that they can be sent to the company for scanning and the cards produced.
Tea Towels
If you are wondering what to buy your loved ones for Christmas this year, look no further. In December we will be selling School tea towels. The Children have drawn self-portraits which will be printed on the tea towels with the school logo. More details to follow.
Saturday Morning Clean-ups
Following the success of the last 2 sessions, we will be holding another morning clean up on Saturday 7th November 10am to 12noon. This time focusing on tidying up the nature pond and painting the FSU fencing. If you would like to help, please could you email your contact details to the PTA or leave with the office. If you can donate any paintbrushes, brush cleaner and colourful outdoor wood paint please let us know.
Just as a reminder here are the links for fundraising sites, we are signed up to:
Everyone can get involved, with these schemes you do not have to be a parent of a child at the school. So please spread the word, ask family, friends, neighbours, work colleagues etc to consider supporting the school. Just click on the links and choose Charlton on Otmoor School Association as your chosen charity.
https://www.easyfundraising.org.uk/causes/charltononotmoor/
https://www.smile.amazon.co.uk
https://www.CherwellLottery.co.uk
Fit4Change App – free through the App Store.
If you would like to speak to a committee member, find out more about the PTA, would like to join the committee or have any questions about the above please contact us via the office or Charltonschoolassociation@gmail.com or face book https://www.facebook.com/groups/149362305695629/
Please don't forget the Photo Shoot on Monday.
Please note that because of the current Covid-19 situation, we have decided that we would just do INDIVIDUAL photographs.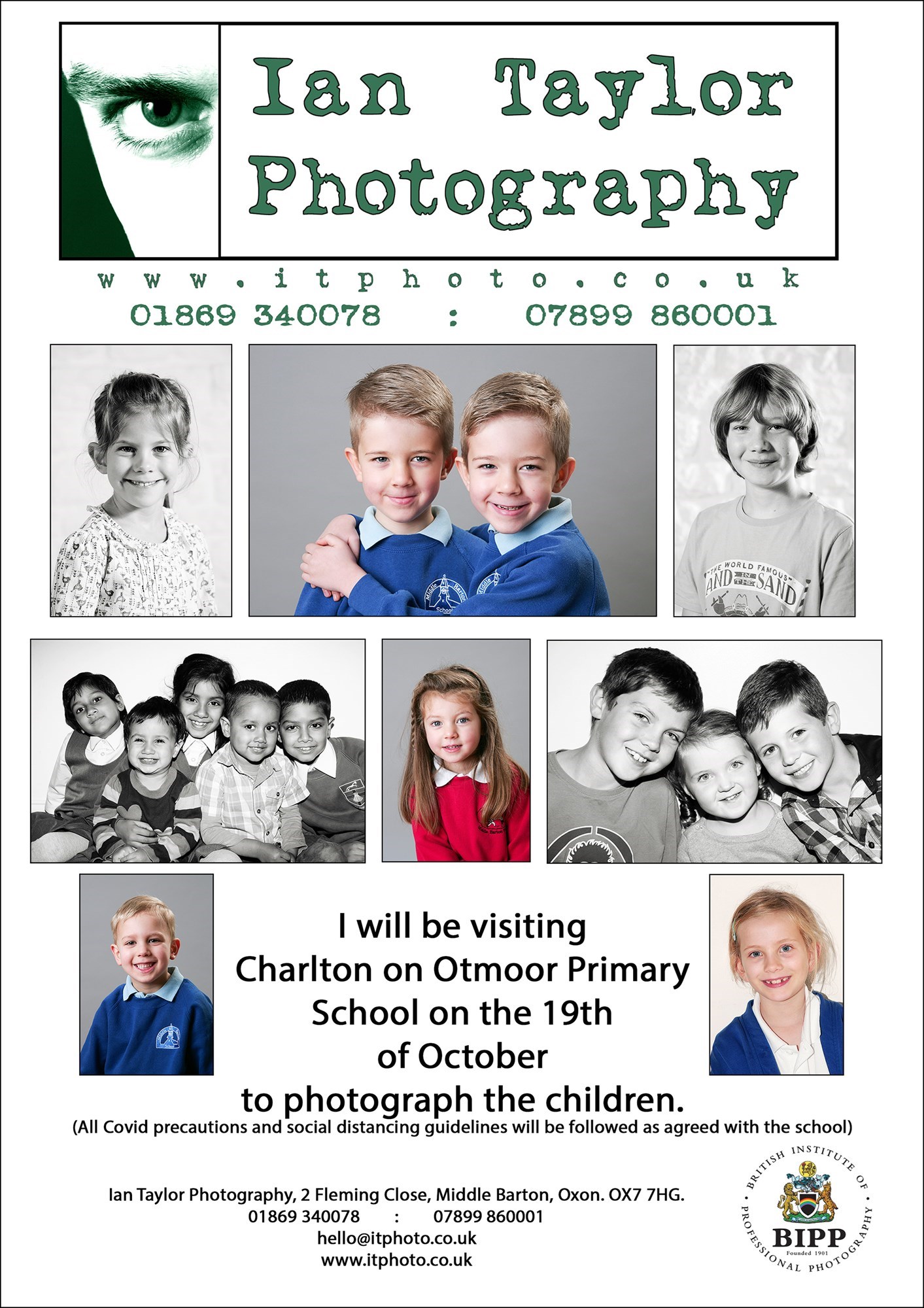 - Yr5/6 children/parents/carers
Please find below a poster for Gosford Hill School as per email this week.

| | |
| --- | --- |
| Be friendly, respectful and kind | Daisy for being kind and considerate to others this week. |
| Be responsible | Tyler for being responsible and polite. The only child to say "thank you" to Mrs Vickers during gardening! |
| Be the best you can be | George B for an amazing, enthusiastic contribution during Read Write Inc every day. He always gives 100%. Also for great behaviour at breakfast club and after school club. |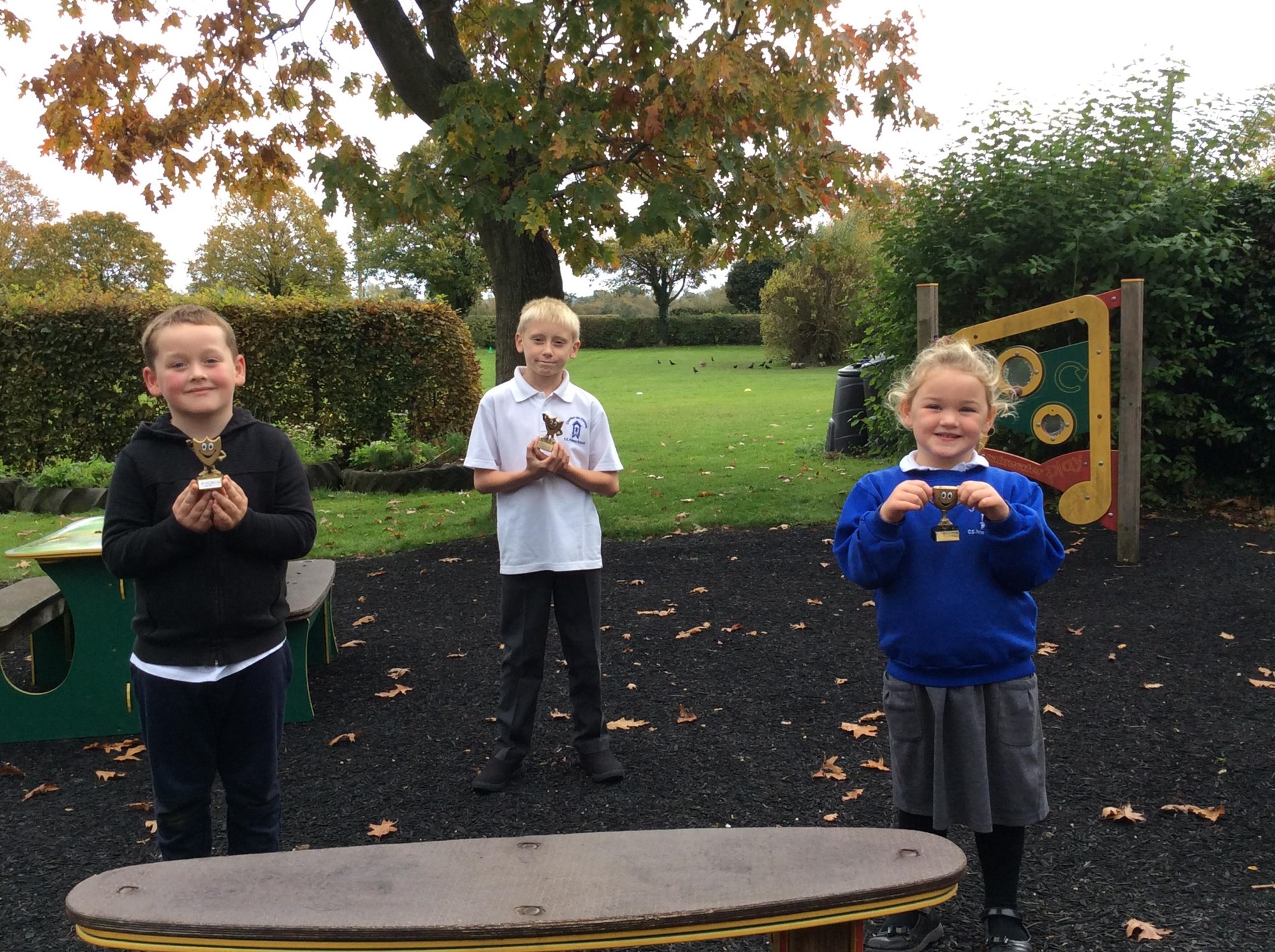 | | |
| --- | --- |
| FSU | William for good reading. |
| Yr1/2 | Ella for always being so kind and caring to her peers. |
| Yr3/4 | Henry for working really hard this week. I was very impressed by his work in drama this week. Well done! |
| Yr5/6 | Lucas for persevering during his learning. |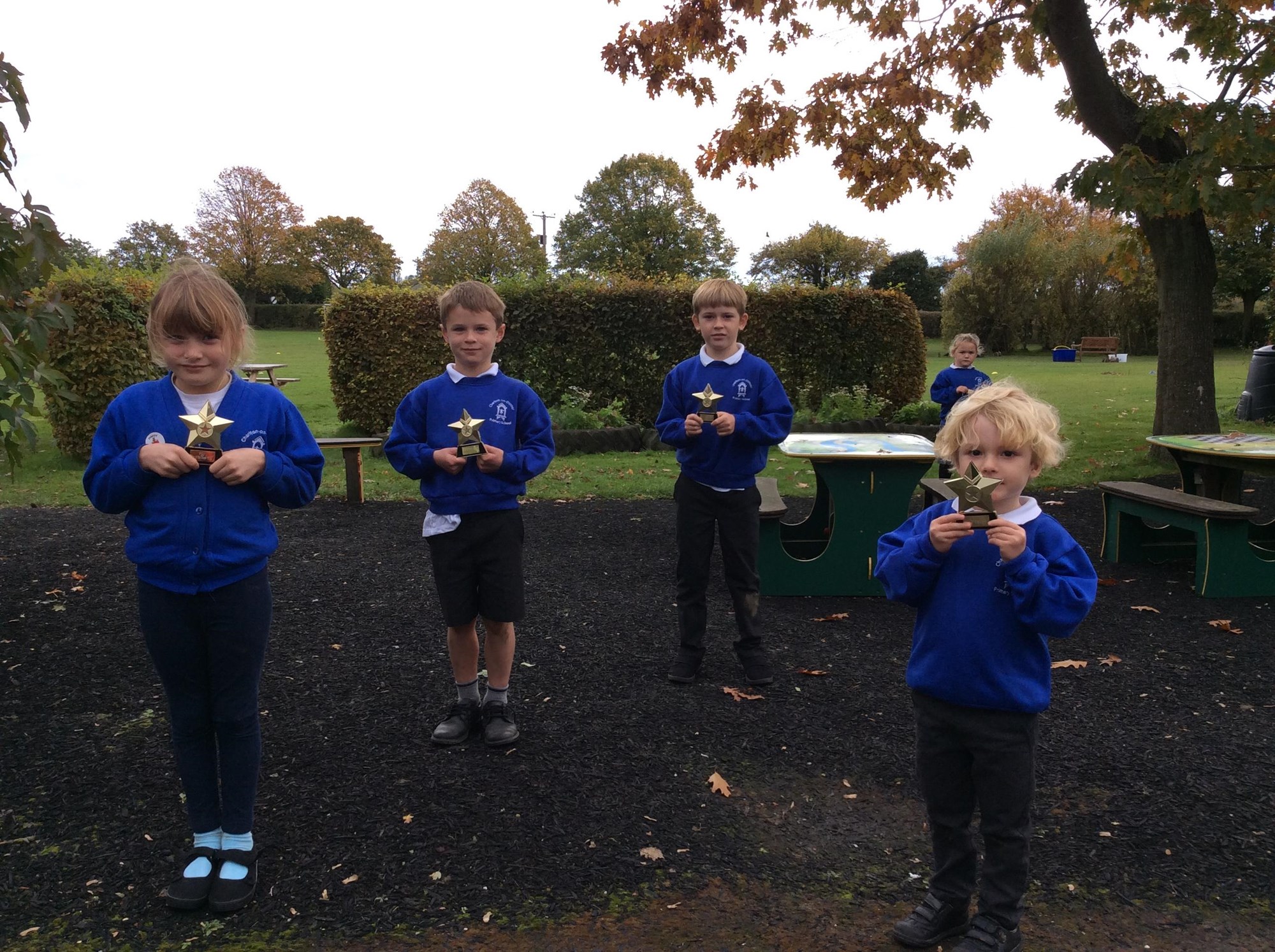 Kidlington Youth Football Club are looking for players to join a new Under 10's boys team. If you are interested or would like further information please contact Matt Williams on mwilliams0682@icloud.com or 07495127690.
Dear Parents/Carers,
We have been open since July so we are well into our new ways of working due to the Covid-19 virus restrictions. The library looks quite different as we have moved the shelves to make it easier and safer to move around and choose items to borrow.
We are some way off from offering our normal range of services including welcoming school groups for a class visit session but we are very much aware that many children's reading will have been adversely affected as a result of recent events so may we urge you to encourage children to use their local library independently.
Children of any age can join the library online with help from a guarantor (parent/carer) and will receive their library card in the post. Alternatively, a form can be filled in the library. Children are free to choose their own books and ask library staff for help. For the child's safety, primary school children will need to bring their parent/carer with them. During this time of upheaval, we are keen to maintain the good relationships we have established with our local schools. You are most welcome to make contact with me directly or via the library email.
It's coming up to the half-term holiday and would love to welcome children and families to the library. Obviously, there aren't any activities, but we have loads of lovely books to borrow and it's fun to choose.
Also, as there won't be a local Remembrance Day Parade, we would like to fill the front library window with poppies as a sign of remembrance. Please could you mention to the children if they would like to colour in a poppy, pop it in our post box or in the quarantine box in the foyer and once it has been quarantined for 3 days it will go on display in the window. We look forward to filling the window by Remembrance Day on November 11th.
Please note our amended opening hours for the foreseeable future.
Monday, Tuesday, Thursday & Friday 9.30am – 5.00pm
Saturday (9.00am – 1.00pm)
Closed all day Wednesday.
Thank you
Group Library Manager
We would like to share with you a very exciting competition that we are running with our children's club called #TheCrew. We are looking for someone to design a mascot for the club, (full details attached) and we would welcome the opportunity of sharing this exciting opportunity with your school community, friends and family.
All we ask is that all designs are submitted by printing out and completing the attached leaflet (we can send you hard copies to hand out to all your pupils if you prefer) and completed entries are sent to us either by:
Email to: thecrew@theairambulanceservice.org.uk or
Post to:
The Crew Design a Mascot Competition
The Children's Air Ambulance
Blue Skies House
Butlers Leap
Rugby
Warwickshire
CV21 3RQ
The closing date for the competition is Wednesday 18 November 2020 with the winner being announced on 2 December 2020, full T's & C's can be found on our website at: childrensairambulance.org.uk/crew-control
If you have any questions or queries regarding the #TheCrew Design a Mascot competition, would like to help us fundraise for the charity or arrange a Children's Air Ambulance school assembly when it is both safe and sensible to do so please do not hesitate to contact me at any time.
I look forward to hearing from you and thank you for your time reading this email and for sharing our competition with your school, family and friends.
Kindest Regards
Anna Phillips
Community Fundraising Executive
Children's Air Ambulance
DDI: 0300 3045 999
Mobile: 07990 827129
Please find the poster and some information below.