Newsletter 17th May 2019
This month we will be looking at the following values:
Dear Parents,
This week, our Yr 3/4 children visited Chedworth Roman Villa as part of their curriculum and they all enjoyed the experience, especially the dressing up (you can see more pictures under the "Events" Tab on the App)! The Yr 6 children have finished their SATS yesterday and are all relieved!
Well done for all your hard work.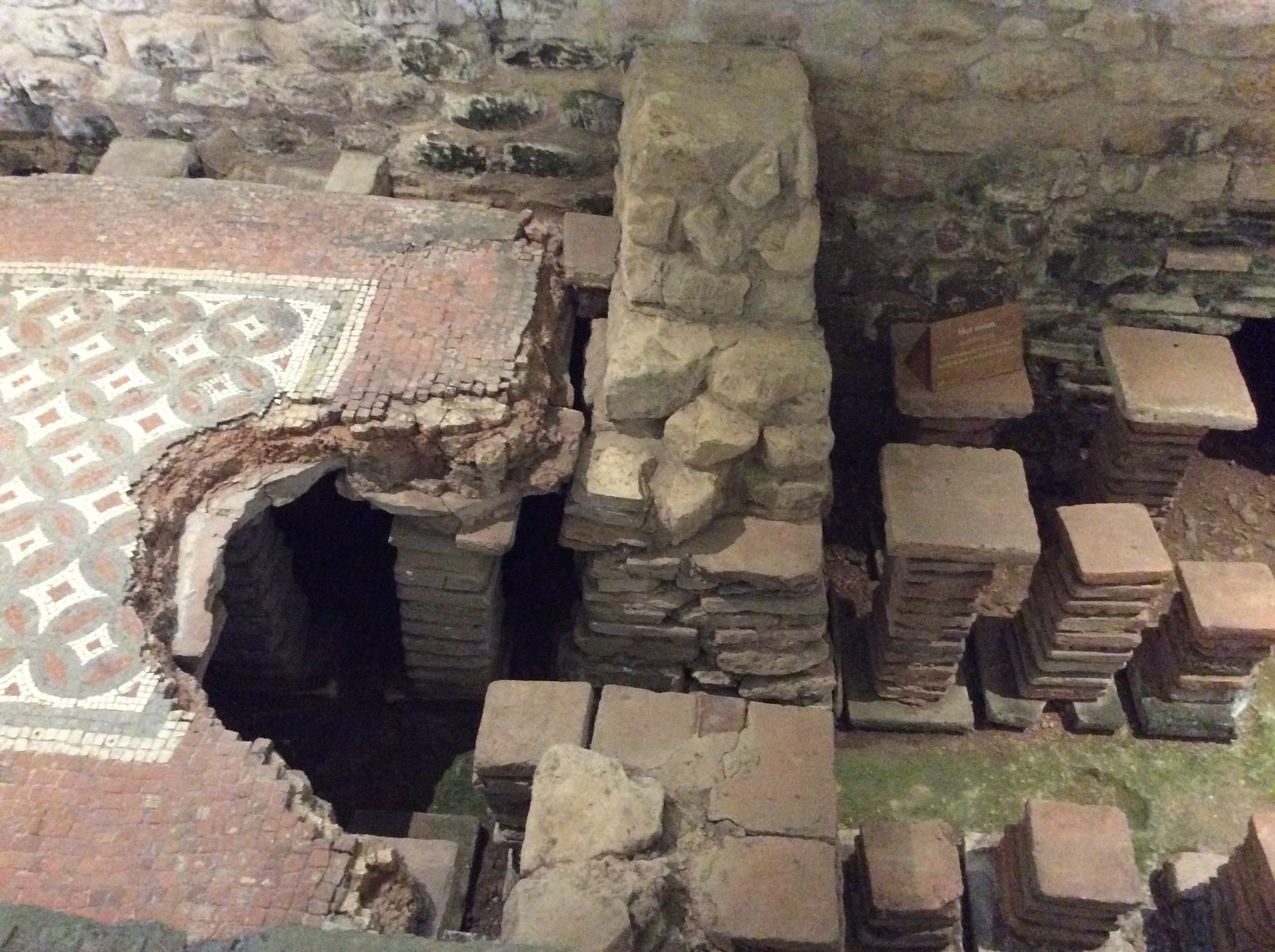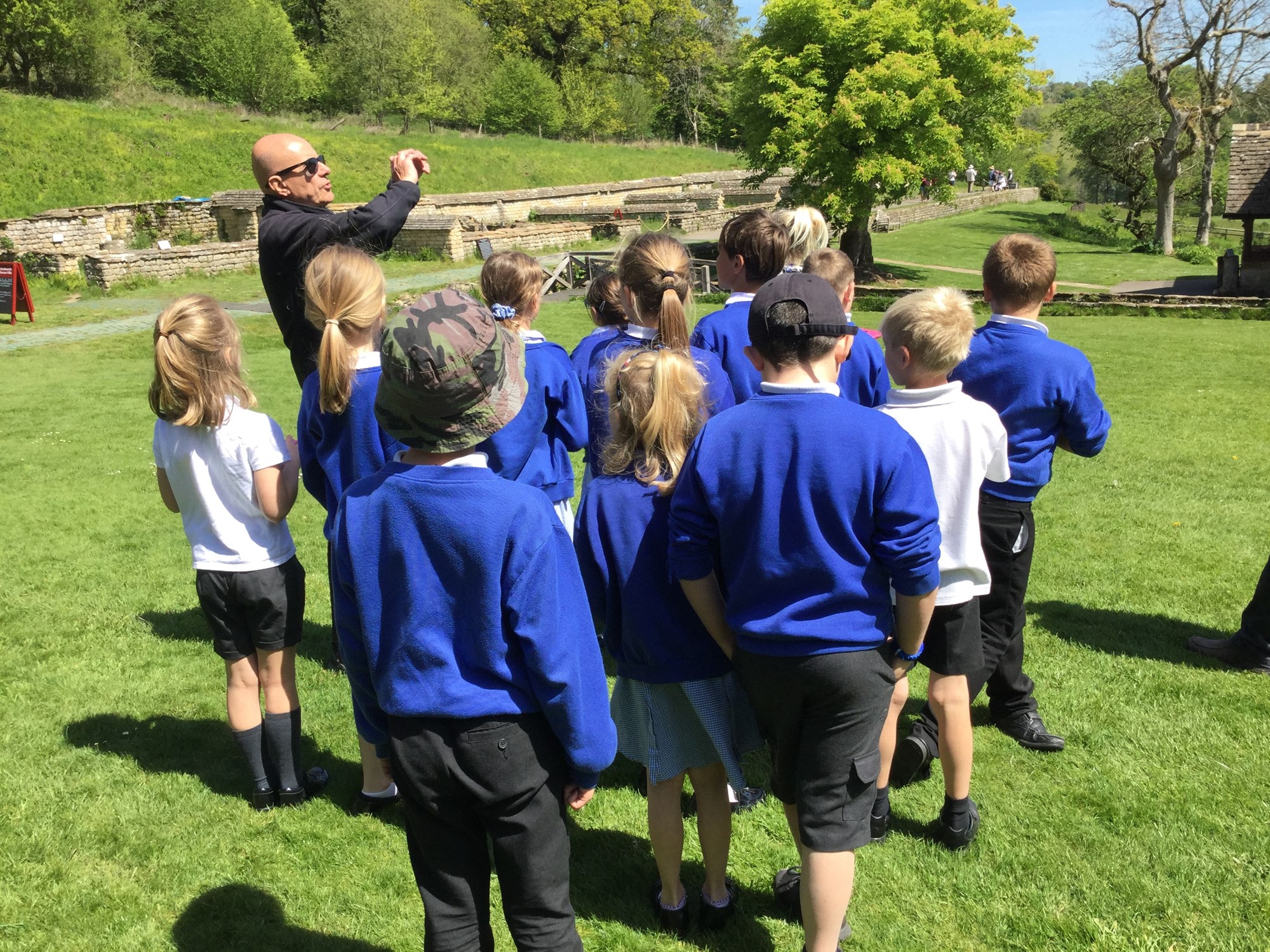 Bench
Thank you to the PTA for the new bench on the front playground, it looks lovely. We have two new picnic benches on their way for the children to use on the field. If you have a trailer or a van and willing to take the old picnic benches away to the dump, then please let the office know.
Attendance
Our school attendance this week is 97.35%. Well done!
Chimney
We know some parents are concerned about the state of the chimney above the FSU and we wanted to reassure you that the school trustees have been actively trying to have it re-pointed as a matter of urgency, but the difficulty is finding a builder who isn't busy with other (bigger) jobs. So if any of you know of a builder who might be interested, trustees would love to hear from them. Thank you.
Physical activity guidelines for children (under 5 years)
Healthy Break Time Snack
Please can you ensure that your child just has a piece of fruit at break time rather than a sugar item from their lunchbox.
School Uniform Orders
Plkease don't forget to order your uniform from Brigade for next accademic year. You can order directly on their website and have the clothes delivered to the school (please order by 30/06/19) or directly to your home address (please order by 07/08/19). You can also order your child(ren)'s uniform via the school office for delivery before the end of Term (please order by 30/06/19) or for the first week in September (please order by 07/08/19)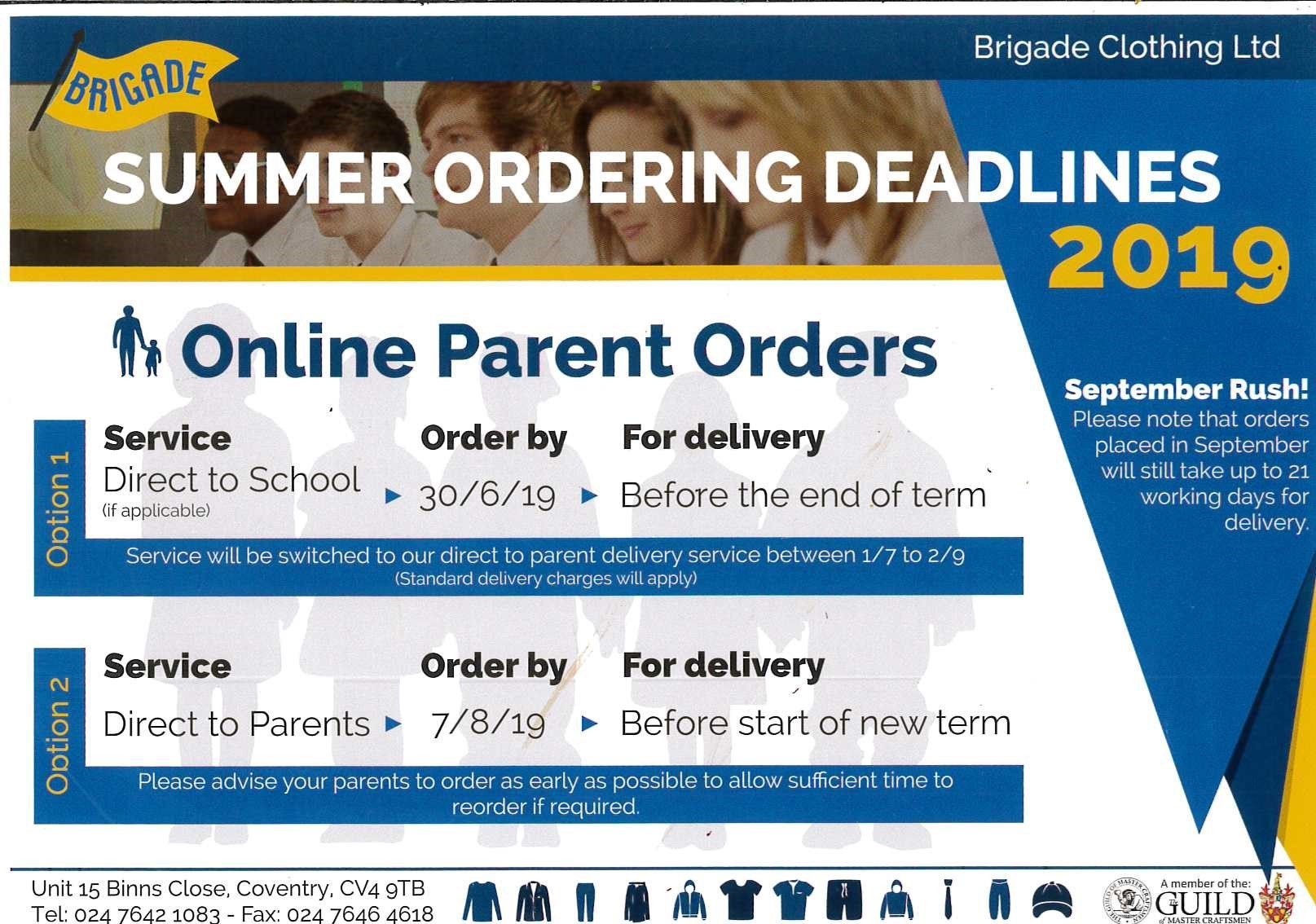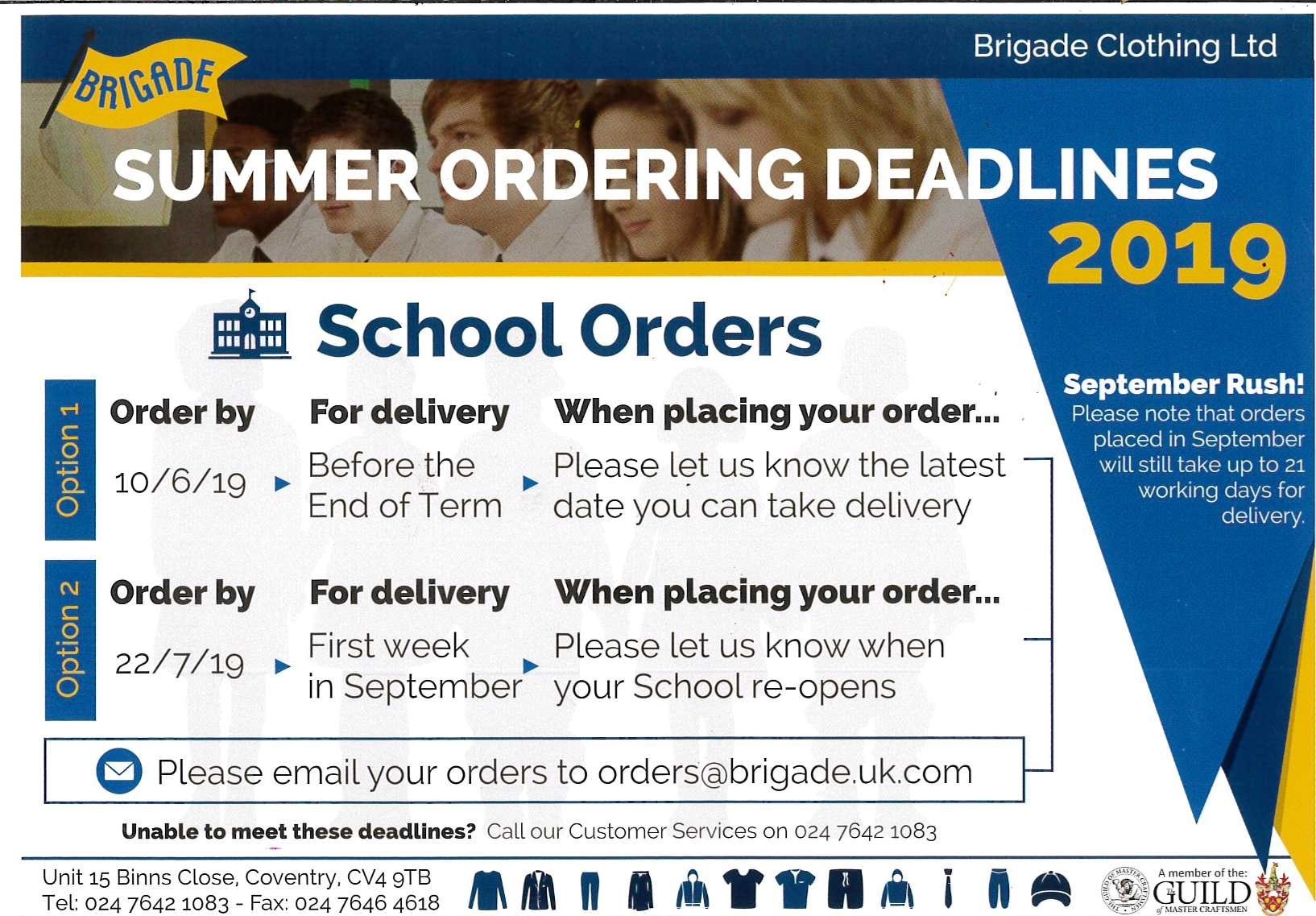 PTA
Coffee Church

Today is the first Coffee Church initiated by Rev. Lisa. This is for the whole family and community. The event is from 3.15pm to 4.15pm in the hall, there will be songs, games, crafts, stories led by Rev. Lisa and the PTA will be serving refreshments. We hope you can make it.

Duck Race 9th June

Ducks are still on sale for The Duck Race and can be purchased through the school office, by email or just ask a PTA committee member in the playground. Please ask friends, family, neighbours etc. if they would like to buy a duck or come along to the event.

On the day as well as the Duck Race we will be having some stalls with traditional games, produce to purchase, a BBQ and The Nut Tree will be running a bar.

We need people to help set up, help with stalls and clear away, please let the PTA know if you can help out even if for just a short time. We will be setting up on Saturday 8th June in the afternoon and from 11am on the Sunday.

Easy Fund Raising

Don't forget if you're internet shopping or even booking a holiday on line have a look at doing it through the Easy Fund-Raising site. A percentage of your total spend from 0.5% to 6% depending on the company will be donated to the school. It's easy to do and won't cost you a penny, let friends and family know about it as well. See the link below or download the app.

www.easyfundraising.org.uk/causes/charltononotmoor/

If you have ideas or suggestions for raising money or would like to join the PTA committee please let us know via the playground, office, email charltonschoolassociation@gmail.com or Facebook https://www.facebook.com/groups/149362305695629/

Upcoming Events, Save the Dates

Friday 17th May 3.15pm – Coffee Church after school

Sunday 9th June 3pm– Duck Race
Safeguarding
If your child is not going to be in school on a particular day, we would ask that you contact the office as soon as possible. If we haven't heard from you by 10 am, and we still have no idea where you child is, we have a safeguarding obligation to call the police. So please make sure you ring the office or email parents@charltonono.co.uk as early as you can.
Contacting the office
Please make sure that for all matters relating to the children (absence, pick up, clubs, etc...), you use the parents' email address (parents@charltonono.co.uk) as it is the only one that is manned every single day either by Mrs Lambert or Mrs Towler. Thank you.
WEEK BEGINNING 13th May 2019

| | |
| --- | --- |
| Be friendly, respectful and kind | George B. (FSU) for knowing wrong from right and being forgiving of his friends |
| Be responsible | Freddie (Yr 1/2) for taking on a clear and responsible attitude to swimming, showing a brilliant determination and no fear and being responsible for making Mrs Finlay so proud |
| Be the best you can be | Matilda (Yr 3/4) for some amazing historical fact knowledge and work research outside the school |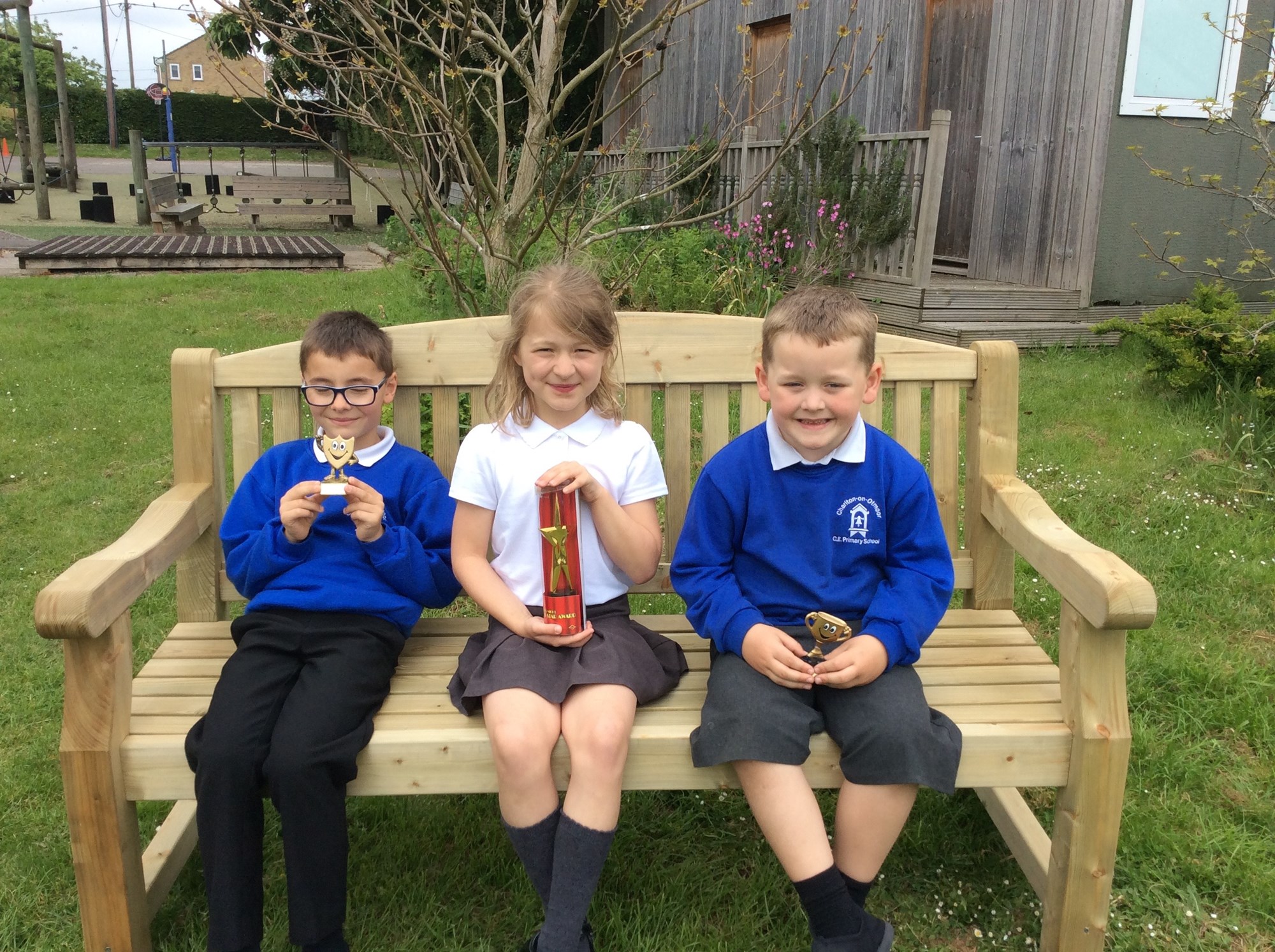 | | |
| --- | --- |
| FSU | Ben for excellent writing |
| Yr 1/2 | Jaxon for working hard all week and producing fantastic work |
| Yr 3/4 | Grace for thinking about her presentation and being focused |
| Yr 5/6 | Yr 6 for all their hard work preparing for end of KS2 tests and for trying their hardest during the tests |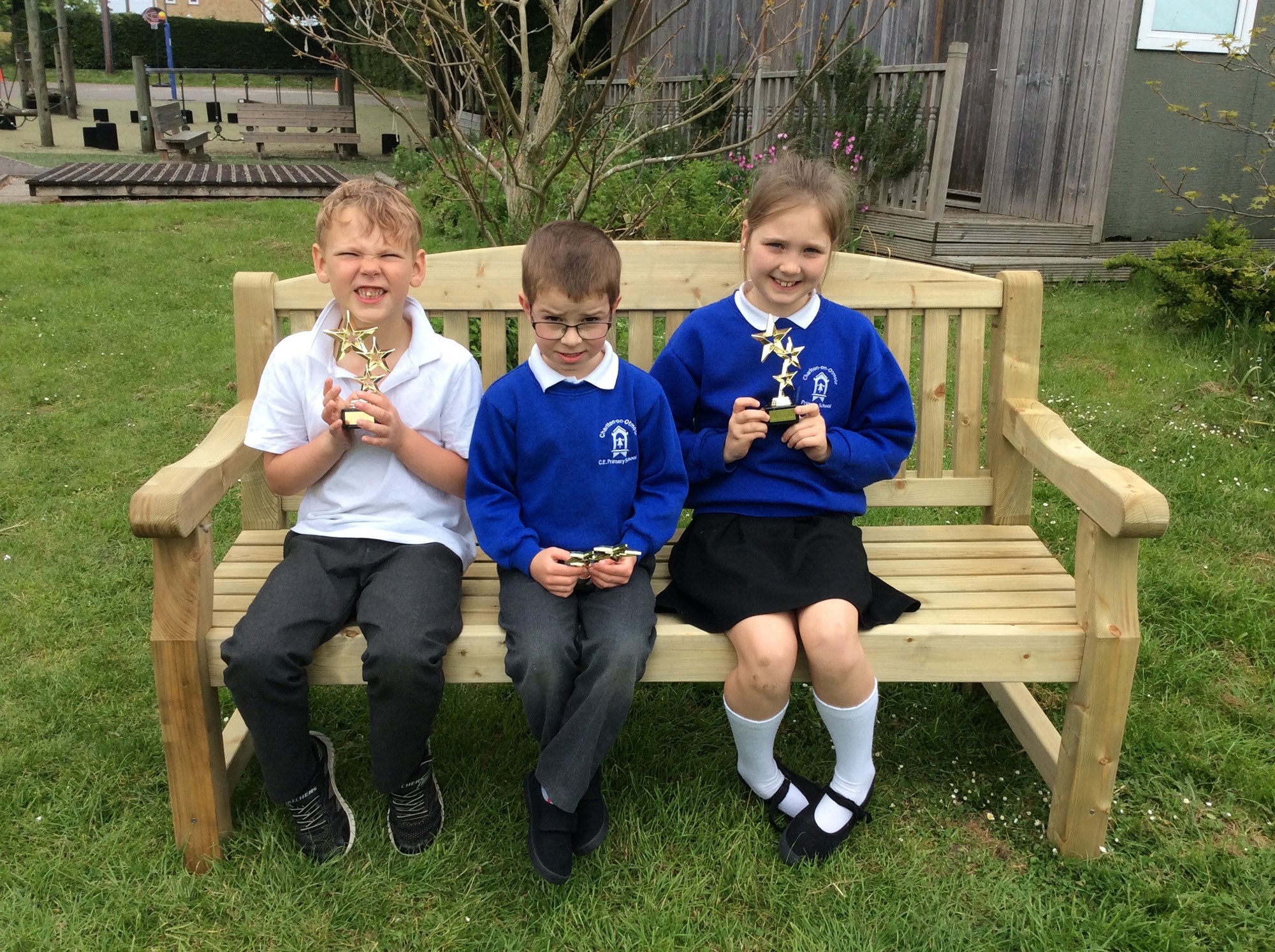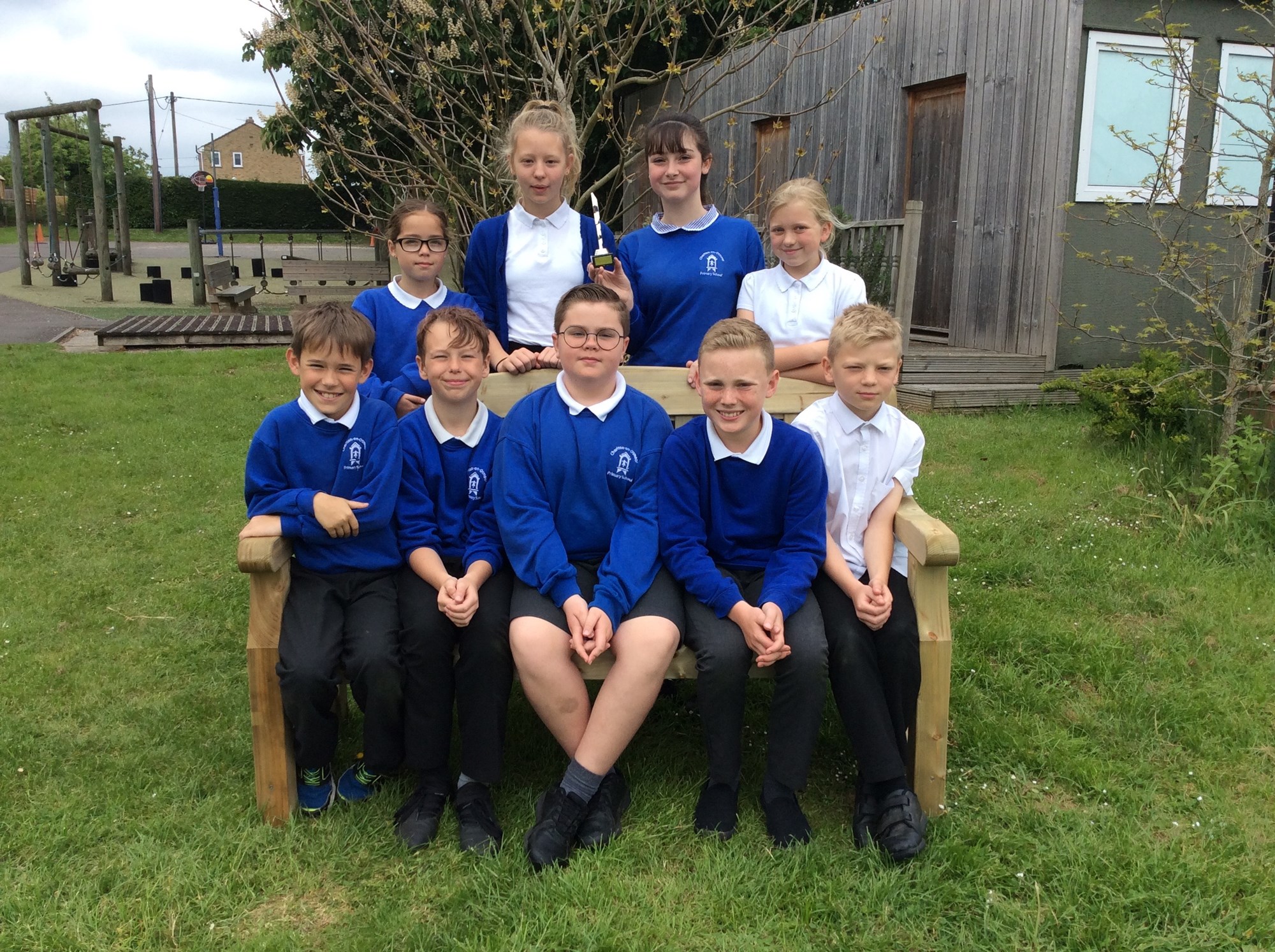 Events or news outside school:
Map your garden to help hedgehog conservation!
Martin Besnier, a research intern at the University of Oxford, is investigating the movements of hedgehogs in Bicester. Gardens have been shown to play an important role in their conservation, but only if hedgehogs can access them: finding out more about the suitability of gardens for hedgehogs is key to their survival. If you are living in Bicester and interested in helping please sign up using the following form.
Kidlington Youth Football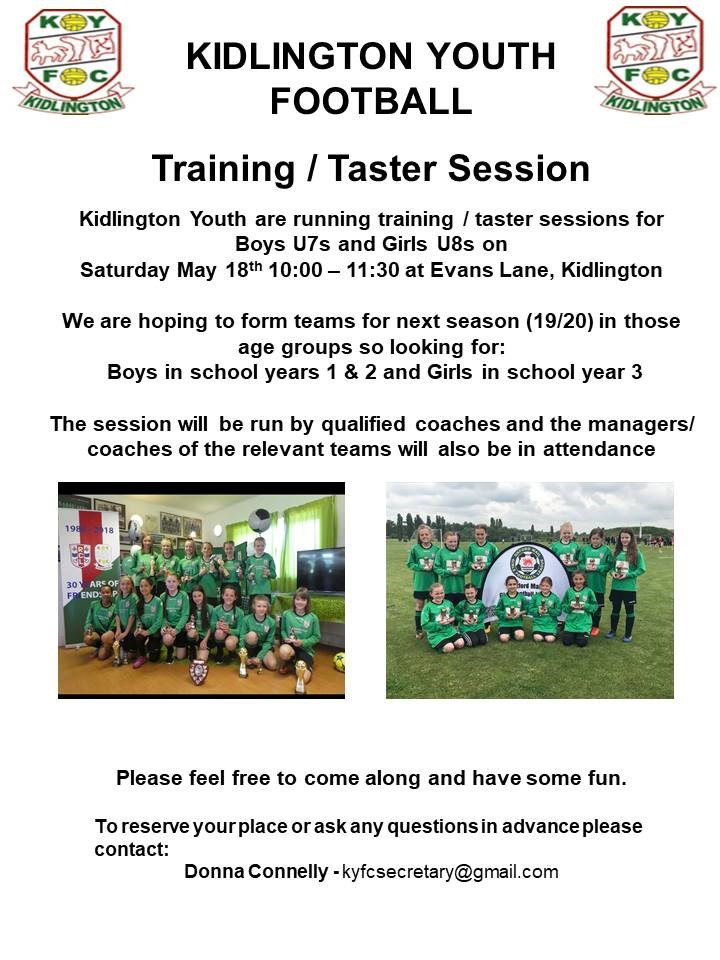 Oxford & Cambridge Singing School
The Oxford & Cambridge Singing School is delighted to be running a musical course this summer at Magdalen College, Oxford from the 25th July to the 31st July.

What: The Oxford & Cambridge Singing School Summer Courses 2019

When: 25th & 26 July, 29th - 31st July 2019 (2, 3 or 5 days available)

For: Children aged 7-13

Where - Magdalen College, Oxford

Our courses are for children who love to sing and are devised to include choral singing, singing lessons in small groups to focus on developing vocal technique, music appreciation, music history, music theory in the form of games and exercises - all to improve their general musicianship, technical ability and confidence. We receive great feedback from families who say how much their children have enjoyed and benefited from The Oxford & Cambridge Singing School's courses.

Bursaries are available on all our courses. Booking is via our website - www.oxbridgesingingschool.com or for more information, please email Samantha Wickham onSamantha@oxbridgesingingschool.com and I'd be happy to help.

We would be most grateful if these details could be forwarded to the parents of the pupils at your school. Please let me know if you would like some leaflets and I would be happy to send you some. Should you have any queries, please don't hesitate to let me know.

Kind regards,
Samantha Wickham
The Oxford & Cambridge Singing School
www.oxbridgegingingschool.com
Autism
Please find attached a flyer about our half-term events.

We would be very grateful if you would forward it onto any parents you think would be interested (formal diagnosis not needed).

- Wednesday 29th May, Family Swimming (No booking needed. On a first come first basis

and

- Thursday 30th May, Family introduction to Judo (Book via Eventbrite).

Thank you and have a good break.

Best wishes
Bicester Autism Coordinator Team