This half term we will be looking at the following value:
Wednesday, 31st March 2021
Dear Parents,
On Monday, during my assembly with the children, we discussed whether Easter is a festival of new life or sacrifice. The children were able to recognise the importance for Christians of Jesus dying for all of us. Many, when asked, saw Jesus' resurrection as symbolic of a new beginning and hope for the future.
Over the past term, we have all had to make sacrifices of some kind. For many, this has involved seeing less of our loved ones and adapting the way we live. By making these sacrifices, we have as a school and community helped in reducing the spread of the virus and helped save lives.
From Monday, the restrictions were eased once more and with that brought hope of a brighter future. I would like to thank you all you for your support over the past few months; our families, the Charlton community, staff, governors and pupils.
Enjoy a relaxing Easter break and I look forward to seeing you all on Monday 19th April.
Mr Griffin
- Message from Mrs Bending and Mrs Ellam
Thank you so much for the lovely cards and gifts. We are overwhelmed with your kind words and generosity. Mrs B & Mrs E
I have seen so many little faces go through the school over the last 16 years and it has been an honour to teach them, work with the parents and the wider community.
Take care and best wishes,
Mrs B X
- Various pictures from Mrs Bending and Mrs Ellam's Assemblies
In preparation for May Day, please find the instructions below (pdf) to make the cross.
Please don't forget to book your child's lunch choices on Schoolmoney (a week in advance if possible) even if they have a packed lunch so that we can print a report from our new system and give it to the kitchen on Monday 19th April. I have added the new menu on the website from 19th April (see pdf file below).
Please uninstall the School Life App as we won't be using it any longer.
From the beginning of next term, we have some exciting extra curriculum activities during after school club.


Clubs for the Summer Term 1  3.15 - 4.15pm:
-

 Miss Sandford 

= Typing on Monday
- Mr Griffin = Cricket on

 

Tuesday
- Mrs Simpson= Yoga on Wednesday
- Rattle and Roll = DANCE on Thursday



Clubs for the Summer Term 2  3.15 - 4.15pm:
- Mrs Wells = Rounders on Monday
- Rattle and Roll = Young Illustrator on Tuesday
- Miss Phillips = Art Club on Wednesday
- Mrs Clarke= Bible story (singing/art activity) on Thursday
The activites listed above will be offered to everyone attended the first session of CAST so please book the early session as normal if you want your child to attend.
To benefit from the EARLY BIRD option, don't forget to book ALL your sessions before 19th April.
To book with Rattle and Roll, please refer to the letters that I sent out this week.
Thank you.
It is possible that we might have a few cases of threadworms so please read the info from the NHS below.
- Claiming financial support under the Test and Trace Support Payment Scheme
Please click the following link (Financial Support) if you want more information about the Claiming Financial Support under the Test and Trace Support Payment Scheme.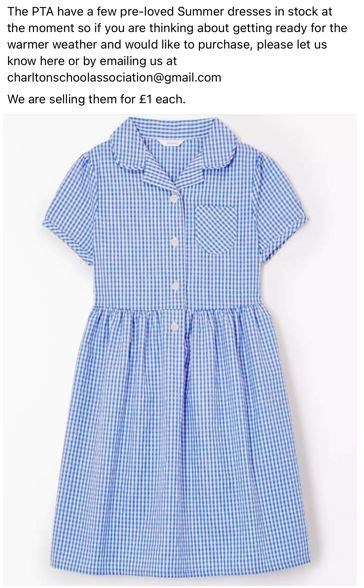 We are delighted to announce that Kidlington Library will reopen on 12 April. This will be on limited opening hours temporarily.
Safety measures will remain in place for the protection of customers, volunteers and staff.
All library loans have been extended to 10 May, at which point all loans will be due for return or renewal. No library customers will be penalised as a result of having to self-isolate or being unable to travel to return library loans.
We look forward to welcoming all of our customers back to the library!
Thank you
From everyone at Kidlington Library