Newsletter 9th January 2020
This half term we will be looking at the following value:
Dear parents,

Welcome back, I hope you all had a relaxing and enjoyable festive break. We are sending out the newsletter today as Mrs Towler was working in school on Wednesday this week and won't be here tomorrow.

The children have settled quickly into the routine of the new term. On Wednesday we were visited by Nick Cornell, an Ofsted Inspector and headteacher at Brookside Primary School in Bicester. Mr Cornell spent some time walking around the school, looking at the quality of teaching and attitudes of pupils for learning. He reported that the behaviour across the school was excellent and was impressed with the engagement and focus of all pupils.

By now you should have received a welcome letter with key information about events happening within your child's class. Over the next few days we will be uploading the topics skill maps onto the website under the curriculum tab for each classes.

Our value this half term is 'kindness'. On Monday, I talked to the children during collective worship about how we can show kindness towards one another. The children came up with initiatives and ideas on how we can be kind within school. I have set children the challenge to show one act of kindness every single day.

We were very fortunate to be joined by Korky Paul today. The children had a fantastic time learning how to illustrate and develop their writing skills. Please see some photos below (to see all the pictures, please go to the School Life App/News&Events/Gallery). I look forward to seeing children applying some of these new skills to their art lessons over the next six weeks.

Finally, I would like to wish all our pupils and families a happy and prosperous 2020.

Ross Griffin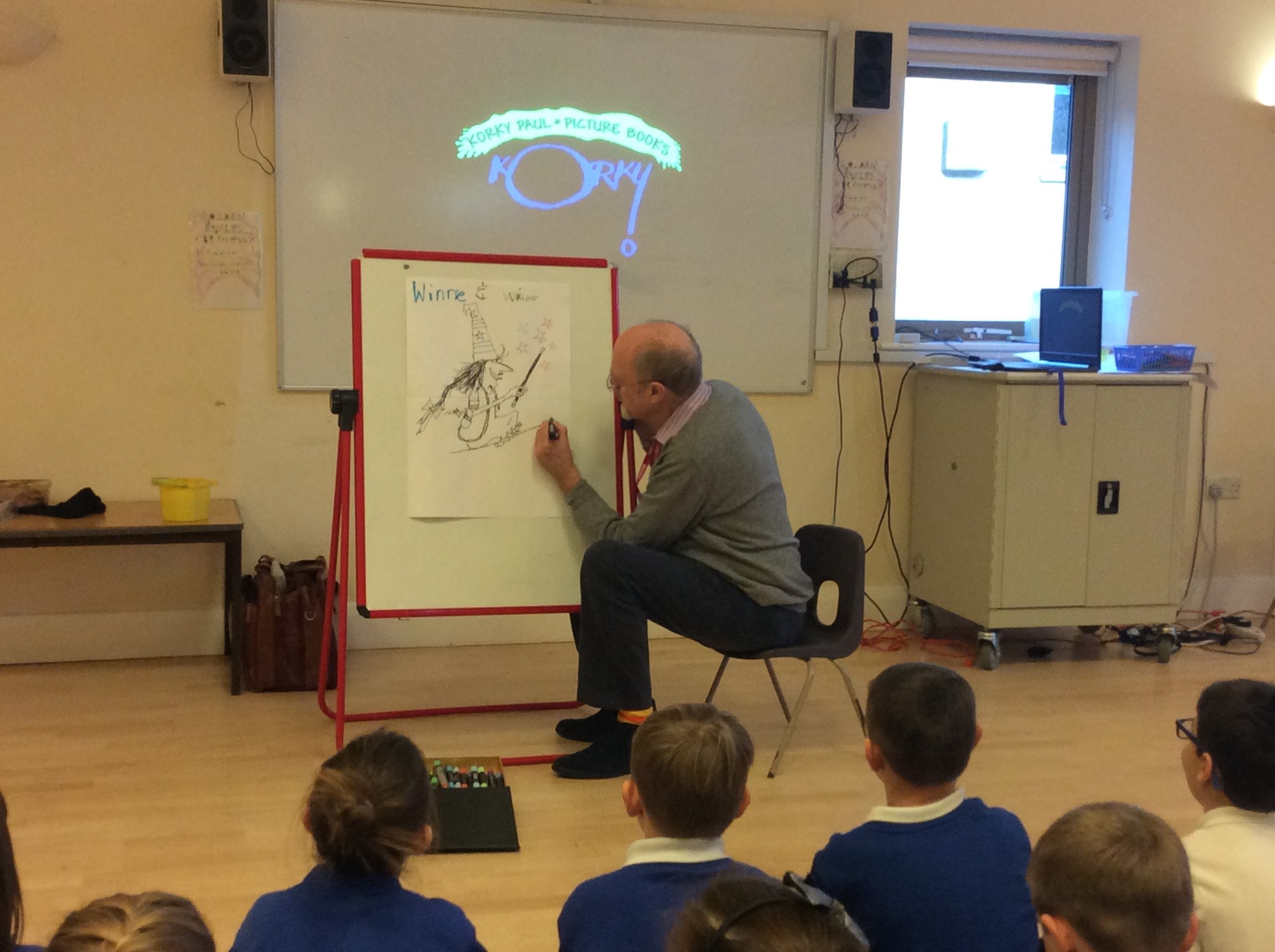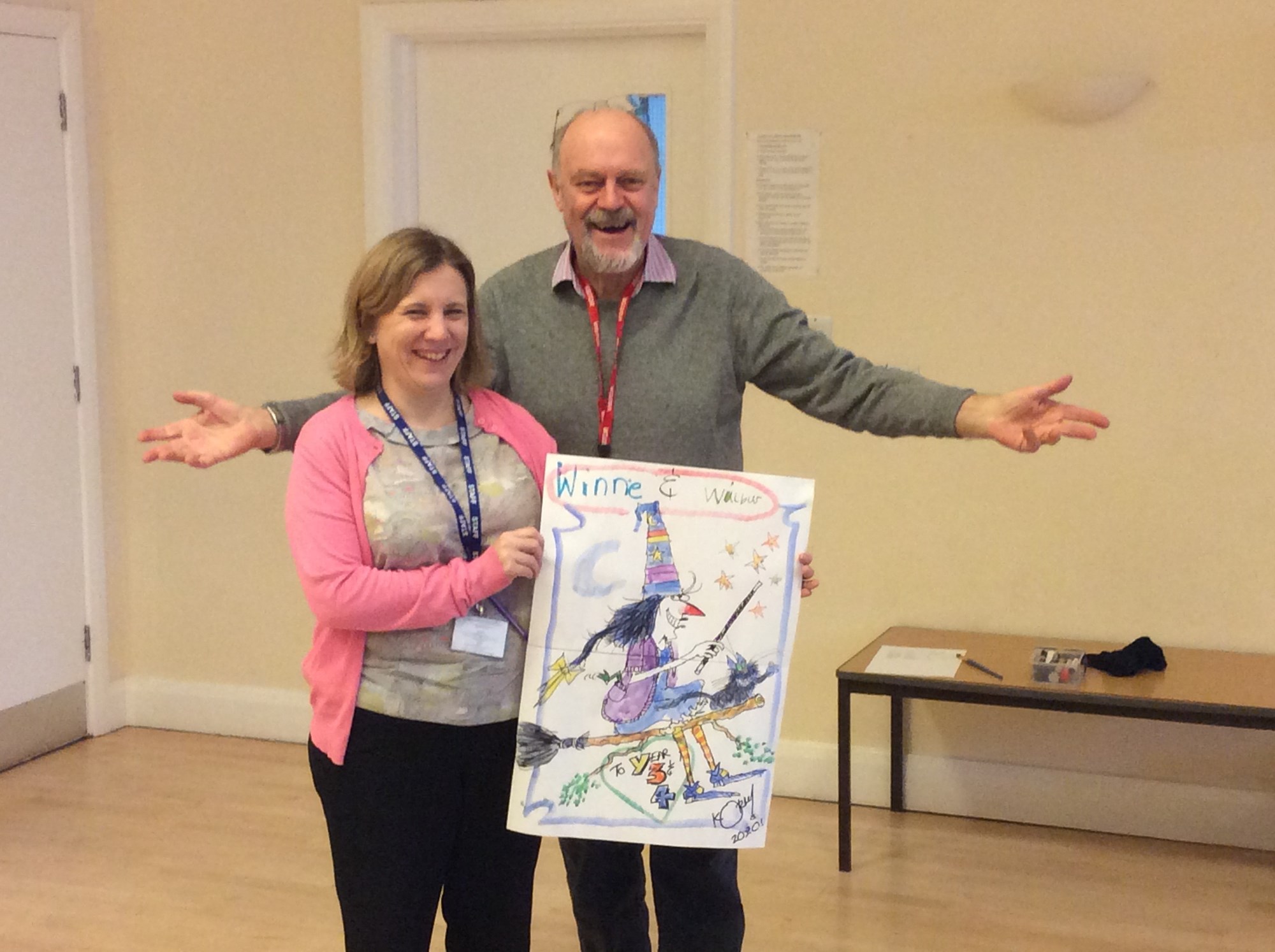 - Thank you
Thank you to the PTA from the Staff and the children for funding Korky Paul's visit today. We hope the children will enjoy reading their new books.

English Coordinator
- After School Clubs
This is a summary of the After School Clubs that will be offered from the first week back in January:

- Monday = Multisports with Mr Wells

- Tuesday = Yr 1/2 & KS2 Singing Club with Mrs Roberts

- There are no clubs for the moment on Wednesdays or Thursdays but the children can attend CAST.

- Friday= Street Dancing with Rattle & Roll (please see the letter below for registering with them). It is going ahead as we now have 12 pupils on the list.

By popular demand, the Football Club will start again with Mr Griffin on Thursday 5th March for 5 sessions ( until half term) so please do let us know if your child is interested.
- Trophies
You will receive a separate email tomorrow for the trophies.
- Important dates for your calendars (which can also be found on the school calendar)
- 31st January 2020 = Yr 5/6 at the Oxfordshire Youth Orchestra Concert at the Sheldonian

- 10th February 2020 = Junior Citizens trip

- 4th March 2020 = Yr 1/2 visit to the Science Oxford Centre

-28th April 2020 = Yr 3/4 visit to Stratford Upon Avon for "Getting to know Will Workshop"

- 10th/12th June 2020 = PGL Residential Trip to Liddington for the Yr5/6. The form is available on the School Life App under TRIPS. Parentpay is already available for payment. You cannot pay with Childcare Vouchers for this trip.
- PTA News
Happy New Year

Present Amnesty Next week we are holding a present amnesty – see the attached poster. If you have any items that you would like to donate to the PTA for use as future prizes for bingo or in the raffles, please could you bring to the office next week.

Rags to Riches After the massive success of the last clothing collection we have arranged another one for Tuesday 11th February, collection bags will be coming out via bookbags in a couple of weeks' time. But in the meantime, please start looking out clothing (no logo school uniform), bedding (duvet covers, sheets and pillowcases only), towels, paired shoes, handbags and soft toys. Everything is sold on so it must be good quality not stained or ripped.

School Cookbook We have school cookbooks for sale in the office, just pop in if you would like to purchase one. Also, on sale are jars of some delicious tomato chutney and pickle which has been made using the produce that the children grew during gardening club last summer.

Internet Shopping Just a reminder if you are online shopping, think about signing up to the Easy fundraising scheme and Amazon smile both of which donate a percentage of the spend to the school https://www.easyfundraising.org.uk/causes/charltononotmoor/

Cherwell Community Lottery We have a page on the Cherwell Community Lottery through which we can raise money for the school. It is a weekly online lottery with the draw taking place on Saturday evening at 8pm. Each ticket costs £1 per week and consists of six numbers, the more numbers you match in the draw the bigger the prize you win, top prize is £25,000. Players choose who their ticket purchase will support, by choosing Charlton on Otmoor School Association 50p per ticket will be donated to the school. You can sign up to do this as a one off or by a monthly direct debit. Let friends and family know too they might like to get involved. For more information or to buy tickets call 01295 533322 or visit https://www.CherwellLottery.co.uk

If you would like to speak to a committee member or find out more about the PTA please contact us via the playground, office or mailto:Charltonschoolassociation@gmail.com https://www.facebook.com/groups/149362305695629/

Upcoming Events, Save the Dates

Present Amnesty – From Monday 13th January
Rags to Riches collection – Tuesday 11th February
- Oxfordshire County Music Service
Please find some information below about the Oxfordshire County Music Service and what they have to offer to young people. We would like to open a new session for guitar beginners so if your child is interested, please contact Oxfordshire County Music Service and the office.
WEEK BEGINNING

| | |
| --- | --- |
| Be friendly, respectful and kind | These will be sent tomorrow |
| Be responsible | |
| Be the best you can be | |
* Tommy left school at lunchtime so is not on the picture.

| | |
| --- | --- |
| FSU | These will be sent tomorrow |
| Yr 1/2 | |
| Yr 3/4 | |
| Yr 5/6 | |
EVENT or NEWS OUTSIDE SCHOOL:
* Information about parenting in Bicester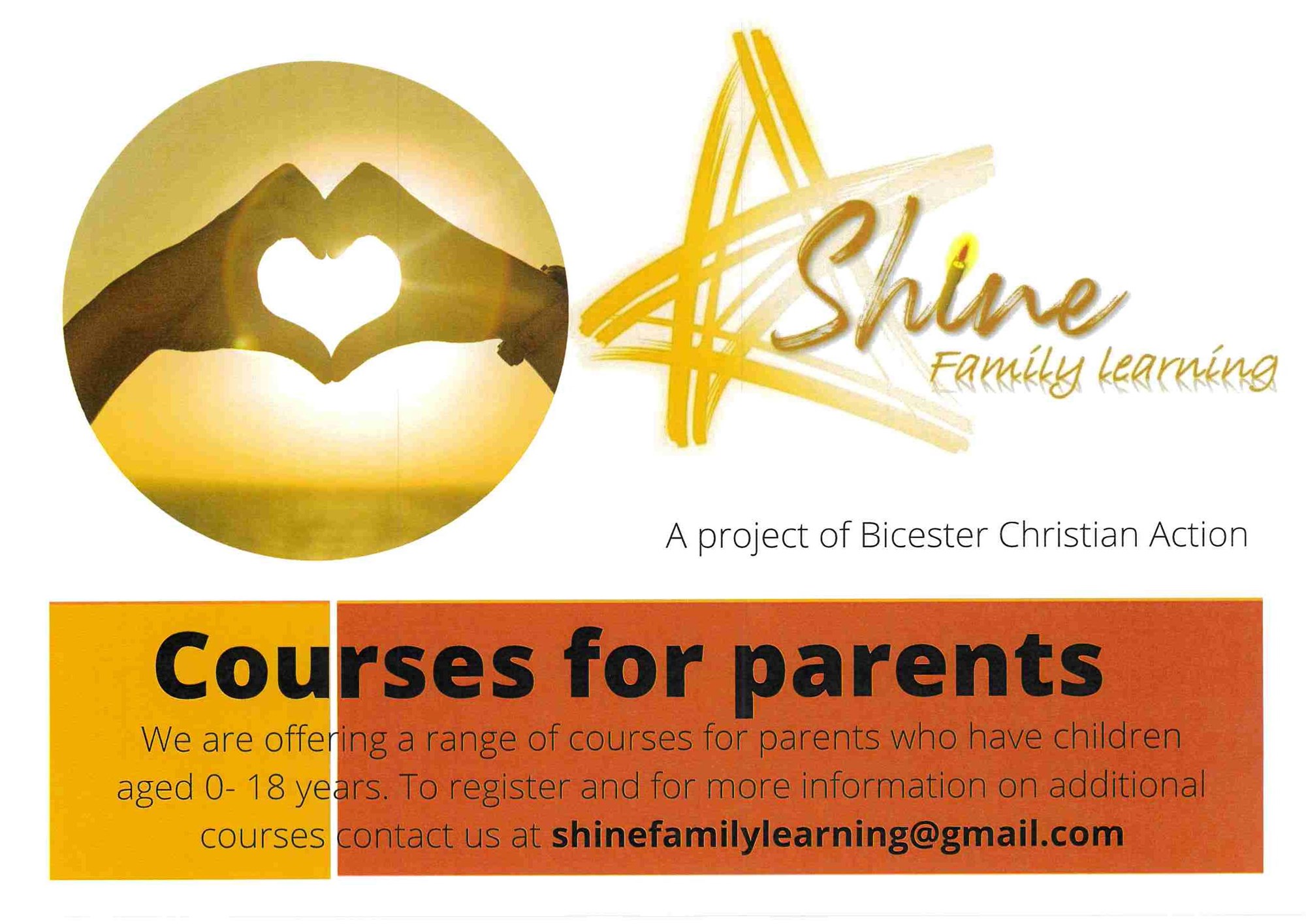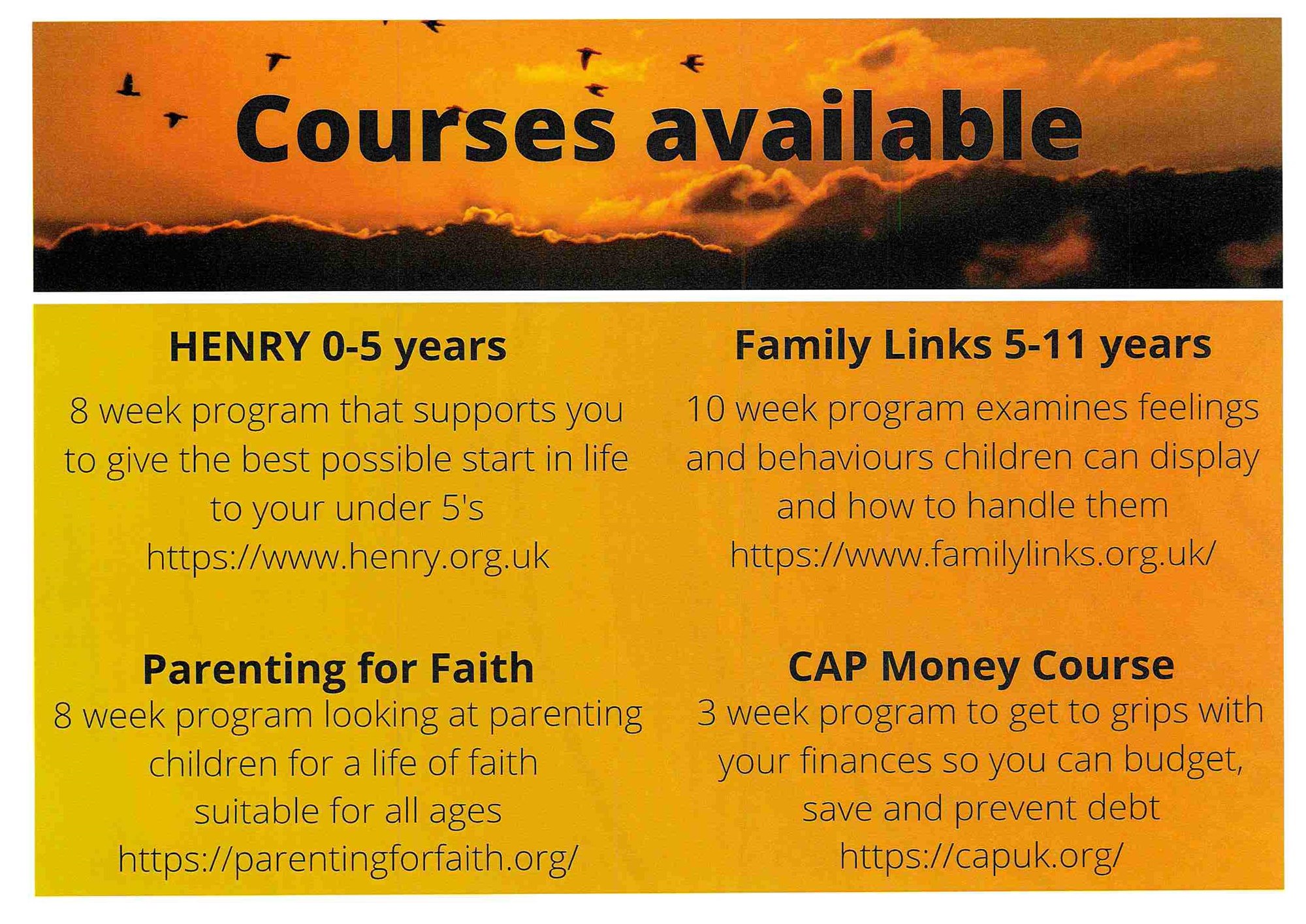 * Cycle-to-work scheme poster which announces that enrolments are now year-round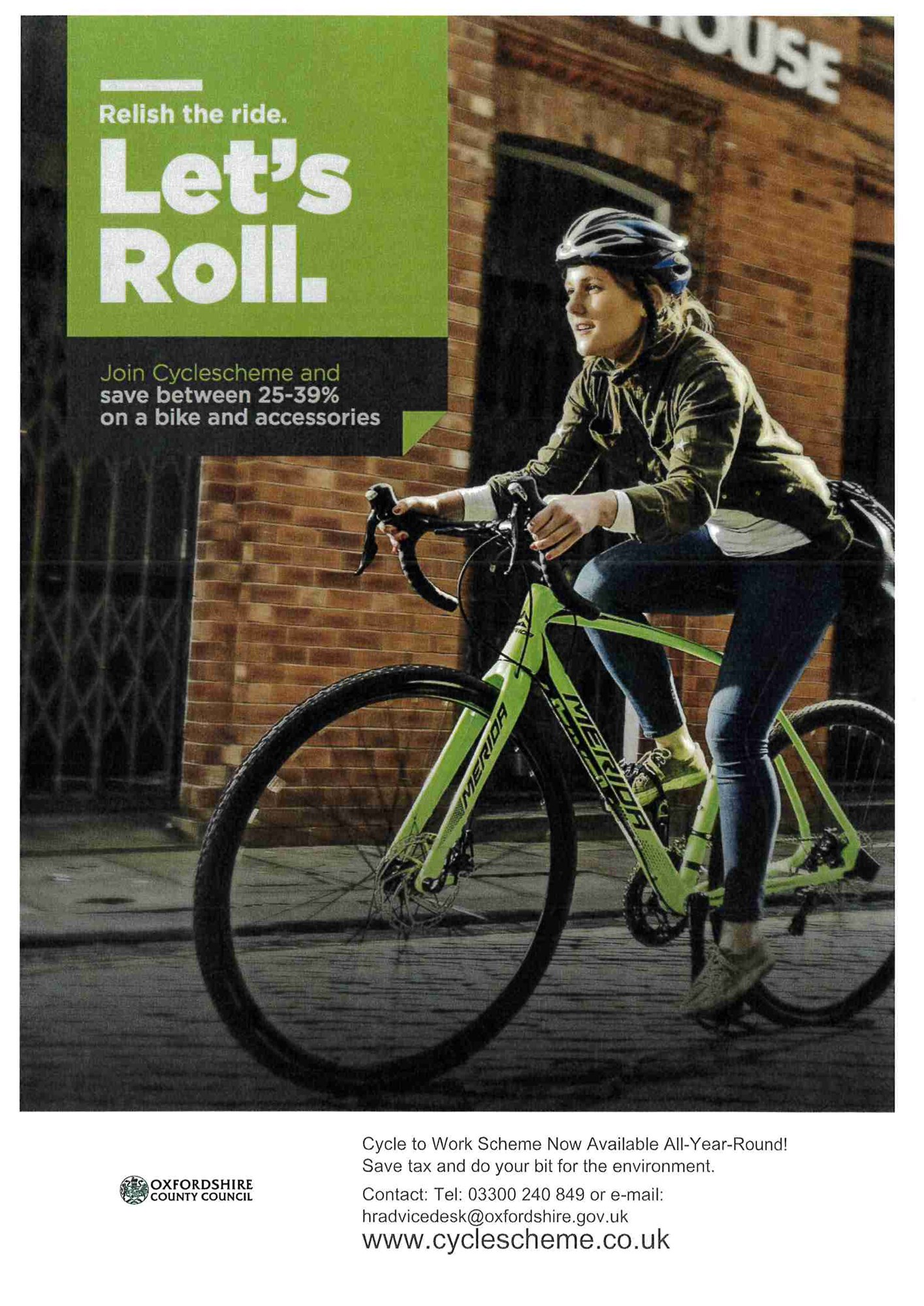 * We are delighted to be holding the following events this term:
1) Pop-up Museum Cafe - Classical Myth Season, every Saturday


We are running an exciting project to open the historic building of St Alban's Church in East Oxford to the public. Come and explore the fascinating history, art and architecture of this beautiful building, or simply drop to meet up and enjoy tea and cake at our pop-up cafe! Each week, we bring different artefacts and activities from our collections to handle and find out about. January and February's cafes are themed on classical myths, and include:

Saturday 11th & 18th January, 10am - 1pm
The Story of the Labyrinth: artefacts & activities
Saturday 25th January, 10am - 1pm
The Story of Arachne: artefacts & activities
Saturday 1st February, 10am - 1pm
The Story of Orpheus: artefacts & activities
Saturday 8th February, 10am - 1pm
The Story of Circe: artefacts & activities
Saturday 15th February, 10am - 1pm
The Story of Apollo & Daphne: artefacts & activities
Saturday 22nd February, 10am - 1pm
The Story of Cupid and Psyche: artefacts & activities

The cafe is drop-in, with no need to book in advance - further details can be found here.

2) Michael Scott Talk - 25th February, 3.30 - 4.30pm at Cheney School

We are delighted to announce that Dr Michael Scott will be visiting the Iris Classics Centre at Cheney School on 25th February to deliver a talk on "Underground Herculaneum".

The talk will run from 3.30 – 4.30pm, followed by drinks.

Michael is a Professor in Classics and Ancient History at the University of Warwick. He is the author of several books on the ancient Mediterranean world as well as ancient Global History; and has written and presented a range of TV and Radio documentaries for National Geographic, History Channel, ITV and the BBC.

If you would like to book to attend, please email info@irisproject.org.uk
School groups are very welcome.

3) Festival of the Future, 25th March, 3.30 - 6pm at Cheney School

We are delighted to announce that an online brochure is now available for our Iris Festival of the Future on 25th March, 2020

The event is free and caters for all ages. Primary and secondary school groups are warmly welcome.

It can be viewed here: http://rumblemuseum.org.uk/images//1912-09_Brochure_Pages.pdf

This will be a large community event celebrating our Future Season at the Rumble Museum at Cheney School, and exploring a range of exciting ideas, technologies and themes from the very ancient to the modern.

There will be five main discovery zones: Robotics & Artificial Intelligence, Medicine, Archaeology, Design & Environment, and Science Fiction. Each zone will contain activities, stalls, exhibitions, workshops, and a wide range of visiting museums with artefacts to handle and explore. There will be robot shows and demonstrations throughout the event, a walk through brain, a driverless car, as well as a cafe serving refreshments and hot and cold drinks.

The event will include expert talks as well as a wide range of stalls, activities and exhibitions. Visitors will be able to follow an exciting new model Robot Trail as they explore the site as well as a large interactive brain installation. Each discovery zone will contain striking decorations, workshops, stalls, performances and activities themed on different aspects of future technology, ideas and museum learning.

The stalls, activities and exhibitions run from 3.30 until 6pm. It is free and caters for all ages. Primary and secondary school groups are warmly welcome.

The following talks will also take place throughout the afternoon and evening:

3.30 – 4.15pm – Professor Robert Winston

4.30 – 5pm – Sparsh Ahuja, founder of Project Dastaan

5.15 – 5.45pm – Sophie Hackford, futurist

6 – 6.45pm – Mark Stevenson, futurist, author and entrepreneur

The festival itself does not require booking unless you are visiting with a school group. Talks do need to be booked, and can be done so by emailing info@irisproject.org.uk

all best wishes,

Lorna.

Dr Lorna Robinson
Director, The Iris Project (Charity No. 1121868)
& Rumble Museum
* Survey
The Oxfordshire parent carers forum are asking for people's experiences of accessing CAMHS in Oxfordshire. Whether you are a parent/carer, professional or young person, we would like to understand what your experience has been.

Please could you share this survey with all staff (SENCos), parents/carers and young people, so that they can share their experiences.

The survey is available at the following link:

https://www.surveymonkey.co.uk/r/CAMHSOXON

Thank you.
* Latest information from Parent Practitioners Oxfordshire