This half term we will be looking at the following value:
Attendance for this week is 96.75%.
I would like to begin my final communication of the term by saying a massive thank you to everybody who worked so hard to organise the Christmas Bazaar last Saturday. It is these type of community events which separate Charlton from any other school and provide the foundations upon which the school grows and flourishes. Regrettably, I was unable to attend due to family reasons however I would like to give a special thank you to the PTA and Mrs Ellam who gave up their Friday afternoon to set up Santa's Grotto. I would also like to thank David Mason for generously donating the profits from his pottery sale, Rev Steve and Rev Lisa for their continuous support as well as the church volunteers and the Women's Institute.

It has been an exciting final week of the Autumn term. It was lovely to see so many of you present at the two Carol services. The children sang beautifully, many performing in front of an audience for the first time. I am sure you will join me in congratulating Hannah in Year 6 for having the confidence to sing the opening verse to Once in Royal David's City and to our FSU children for gracing the stage as well as the children in Year 5 and 6 for taking on the Narrator role.

On Tuesday we celebrated Christmas as a whole school having the first of what I am sure will be many Christmas lunches. The hall was filled with singing and joy as children and staff ate together to celebrate Christmas. You will find some pictures on the School Life App under News&Events/Gallery.

Wednesday afternoon was a special occasion for all children as we had the Christmas parties (see pictures on the School Life App under News&Events/Gallery). This was arranged by the school PTA, who once again gave up their own time to provide children with a memorable end of term experience.

We rounded off what has been a truly exciting term this afternoon with a whole school assembly led by the children's illustrator Clive Goddard. Clive taught the children a range of writing techniques combined with lots of comedy to inspire what could be the next generation of authors (see pictures on the School Life App under News&Events/Gallery).

Finally, I would just like to say a huge thank you to all of you; parents, grandparents, staff, governors, pupils and the Charlton community for making my first term as your headteacher a successful one. It has been a term filled with challenges, opportunities, laughter and of course lots of learning. I hope you all have a relaxing and enjoyable break. I look forward to seeing you in 2020 in what I am sure will be an incredibly exciting year ahead.
- Yr 3/4 Swimming
Just a reminder that Yr 3/4 will start swimming on Thursday 9th January 2020 at 1.00pm. They will swim until the 13th February.

Please can you make sure that the children have their swimming kit and goggles if they need them. Thank you.
- After School Clubs reminder
After School Clubs offered from the first week back in January:

- Monday = Multisports for the whole school with Mr Wells

- Tuesday = Yr 1/2 & KS2 Singing Club with Mrs Roberts

- There are no clubs for the moment on Wednesdays or Thursdays but the children can attend CAST.

- Friday= Street Dancing with Rattle & Roll which finishes at 4.30pm.
You will need to register your child (if you haven't previously done so) and then add the class to your basket. Use code DACHPS1 to go straight to this class. If you have any questions please contact us on enquiries@rattleandrollperformance.com or call 07722 014301.
- Important Date for your diaries
- 31st January 2020 = Yr 5/6 at the Oxfordshire Youth Orchestra Concert at the Sheldonian

- 10th February 2020 = Junior Citizens trip

- 8th/9th June 2020 = PGL Residential Trip to Liddington for the Yr5/6. The form is available on the School Life App under TRIPS. Parentpay is already available for payment. You cannot pay with Childcare Vouchers for this trip.

- Menu
Please find below the menu which goes until the week of 10th Feb.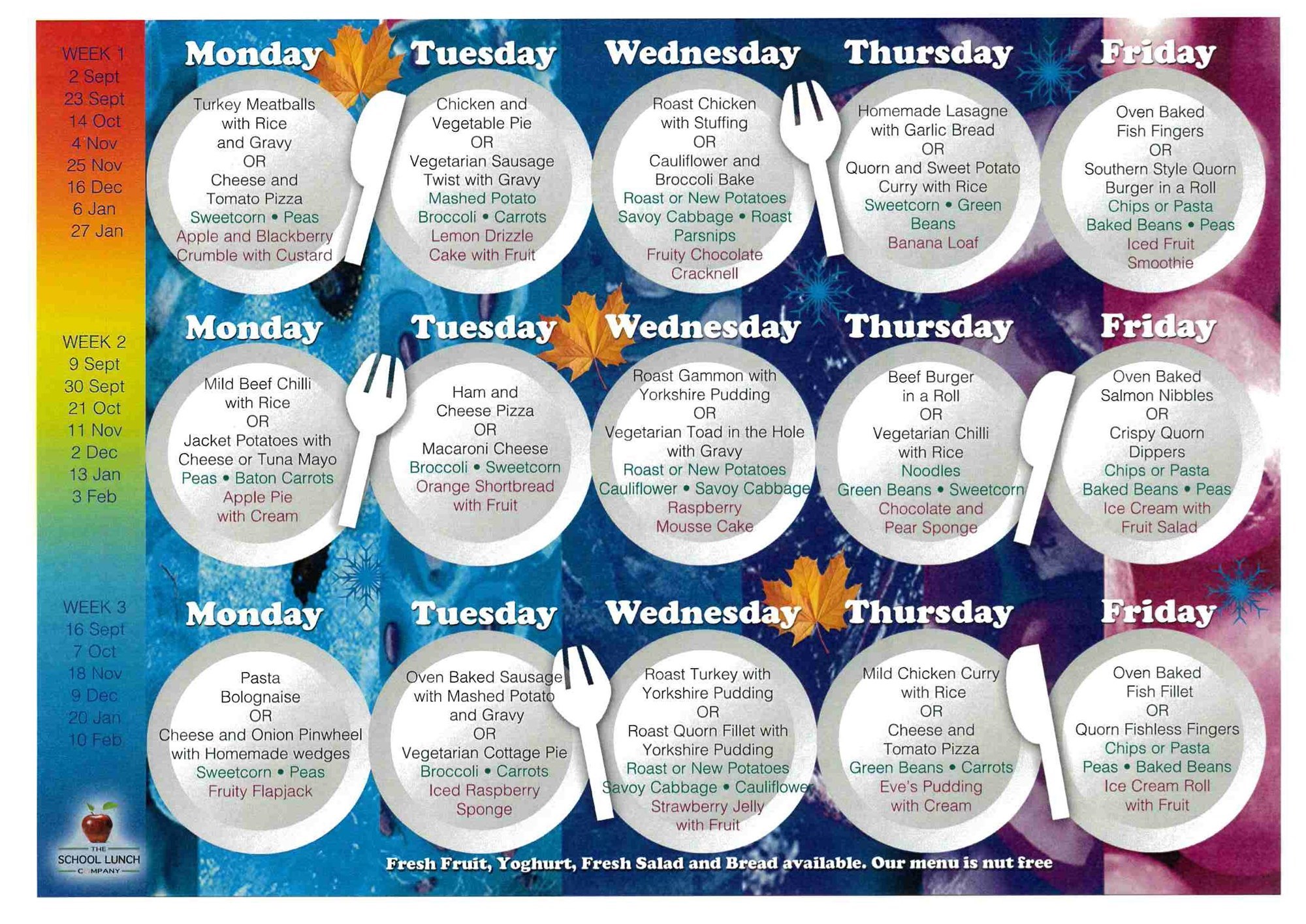 - Oxfordshire County Music Service
Please find some information below about the Oxfordshire County Music Service and what they have to offer to young people.