Newsletter 3rd May 2019
This month we will be looking at the following values:
Dear Parents,
The children were very busy this week and will be in the next few weeks too so please keep an eye on your messages and mail box! If you still have issues with the School Life App, do come and talk to Françoise in the office.
Governors' Newsletter
You will find the latest Newsletter from the Governors on the website under the Newsletters tab.
May Day
Thank you to all who were involved with May Day. A special thanks to the children for the fantastic dancing and to the staff as without them, the dancing wouldn't happen.
Parent code of conduct
After the May Day celebrations, a parental dispute was witnessed by members of the community. Can we remind you that whilst on the School premises and in front of the children, we ask our parents to behave in a courteous and considerate manner.
Attendance
Our school attendance this week is 97,71%. Well done!
Newt
NEWT time is upon us again (Now Everyone Writing Together). This time the children will be writing a short story that will start with...

"It was a bright cold day in May and the clocks were striking thirteen..."

Please spend some time talking to your child about who the characters are, what simple problem they might face, how they will solve it and how the story will end. A simple plot will give the children more chance to show off their amazing vocabulary and grammar skills, as well as using their senses for some quality description. Year 5/6 children should also think about using DASH ingredients as well (they know what it is - ask them). Thank you once again for supporting your children with their writing.
Safeguarding
If your child is not going to be in school on a particular day, we would ask that you contact the office as soon as possible. If we haven't heard from you by 10 am, and we still have no idea where you child is, we have a safeguarding obligation to call the police. So please make sure you ring the office or email parents@charltonono.co.uk as early as you can.
School Council
We would like to thank Mrs Pike and the School Council for their hardwork in organising the Marathon at school. Thank you to the children, parents and teachers/TAs who ran part of the 26.2 miles. You were all amazing.
You can still donate using
www.justgiving.com/fundraising/ali-walters1
.
The school raised £82.50 in cash and there were some very generous donations on Just Giving for Ali's Charity - Helen & Douglas House. Thank you very much for all your support.
Sports Day
We have had to move Sports Day from 22nd July to Friday 28th June so please make sure you put the new date in your diary. Thank you.
String lessons
We would still like to have a guitar class at school and would love to hear from you if your child is interested in studying guitar. It is a fun instrument that children will love playing alone or with their friends. If your child is interested, please get in touch with Oxfordshire Music Service. Tel: 01865 816990.
PTA
Thank you to everyone for bringing in cakes for the Mayday celebrations; they were very much enjoyed by all whilst raising money for the school.

Duck Race 9th June

Ducks are now on sale, look out for the letter in bookbags. The front sheet is for you to purchase ducks and the 2nd for those outside of school to purchase them. Please sell to everyone, friends, family, work colleagues, neighbours etc. We need to sell about 650 ducks so if each family were able to sell 10 ducks, we'd be well on our way!

As well as the Duck Race we will be having some stalls with traditional games and produce to purchase, a BBQ and The Nut Tree will be running a bar.

Coffee Church

On Friday 17th May we have our first Coffee Church straight after school hosted by Rev. Lisa. This is for the whole family, the PTA will be serving refreshments – more details to follow but for now please save the date.

Pre-loved School Uniform

Now that we have changed to summer uniforms it might be a chance to clear out any uniform which is now too small and you might like to donate to the PTA, please leave any clean good condition items at the school office. We have a large selection of logo jumpers and pinafore dresses so If there is any particular item you would like, email the PTA or leave details with the office and I'll let you know if it's in stock, with prices starting at 50p it's a real bargain.

email: charltonschoolassociation@gmail.com

https://www.facebook.com/groups/149362305695629/

Upcoming Events, Save the Dates

Friday 17th May – Coffee Church after school
Sunday 9th June – Duck Race
Tennis
The tennis lessons are going really well and the children are really engaging in this new activity.
ASL
There are still places for all the clubs (from reception to Yr6) so if your child wants to attend, please contact ASL directly.
Contacting the office
Please make sure that for all matters relating to the children (absence, pick up, clubs, etc...), you use the parents' email address (parents@charltonono.co.uk) as it is the only one that is manned every single day either by Mrs Lambert or Mrs Towler. Thank you.
WEEK BEGINNING 29th April 2019

| | |
| --- | --- |
| Be friendly, respectful and kind | Tilly (FSU) for getting a cold compress when one of her friends fell over and showing great empathy |
| Be responsible | Beatrice (Yr 1/2) for always going that extra mile (or hundred) with her work in all areas. An inspiration to the class |
| Be the best you can be | The whole school for being spectacular throughout May Day |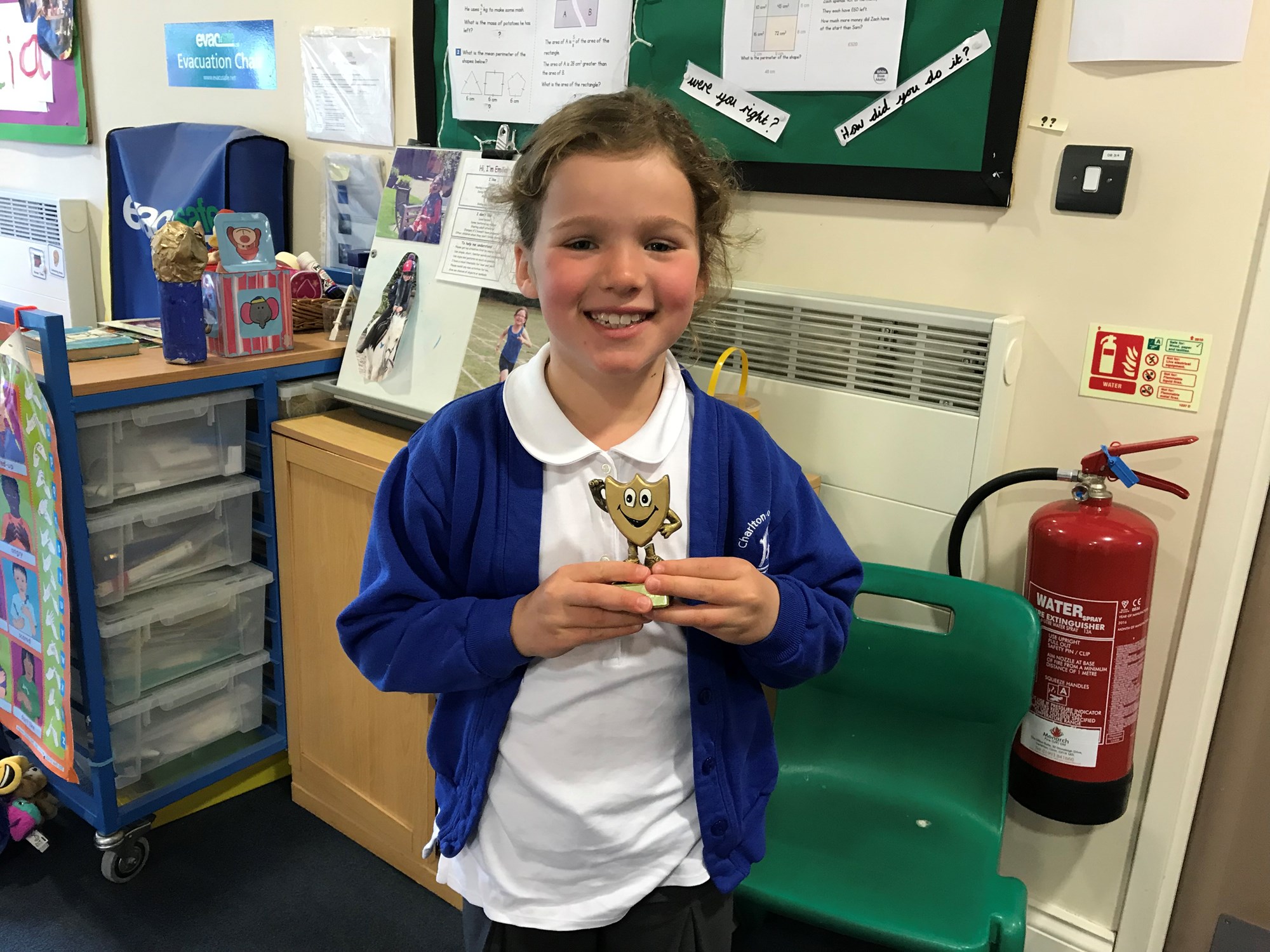 Unfortunately Tilly is not on the picture as she had already left for home.

| | |
| --- | --- |
| FSU | Blake for being kind to his friend and offering to be with him when he was nervous |
| Yr 1/2 | Rufus for being polite and working hard in class |
| Yr 3/4 | Phoebe for helping Mrs Finlay throughout the day |
| Yr 5/6 | Hope for dancing so nicely with Alexander |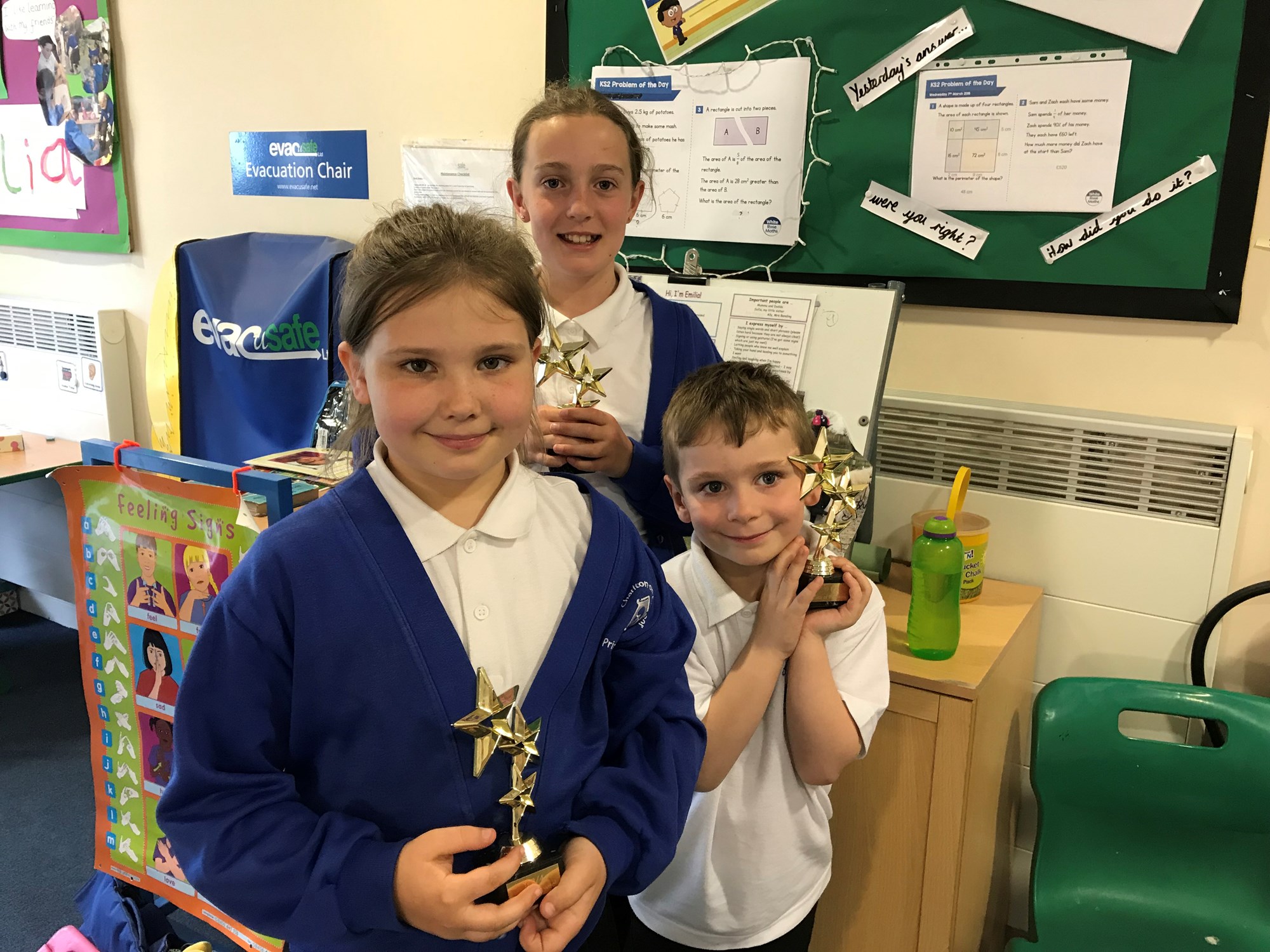 Unfortunately Blake had also gone home before the picture was taken.
Events or news outside school:
The Oxford Philharmonic Orchestra would like to invite your pupils and their families to our next FUNomusica family concert – Animal Antics on 2 June at 3pm. These events offer a wonderful introduction to the world of classical music for all!

We do hope you can join us for this special afternoon, generously supported by Oxford City Council – £4 child tickets and £10 adult tickets can be purchased via the Oxford Philharmonic Orchestra Box Office on 01865 980 980.

Best wishes,

Georgia

Georgia Goody-Miceli
Marketing Coordinator
01865 987 222 | www.oxfordphil.com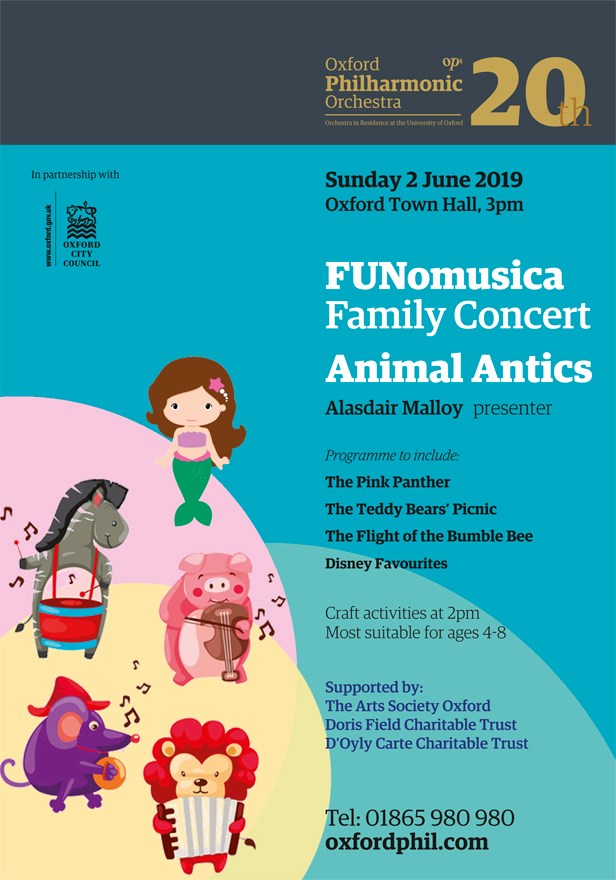 Kidlington Youth Football training sessions: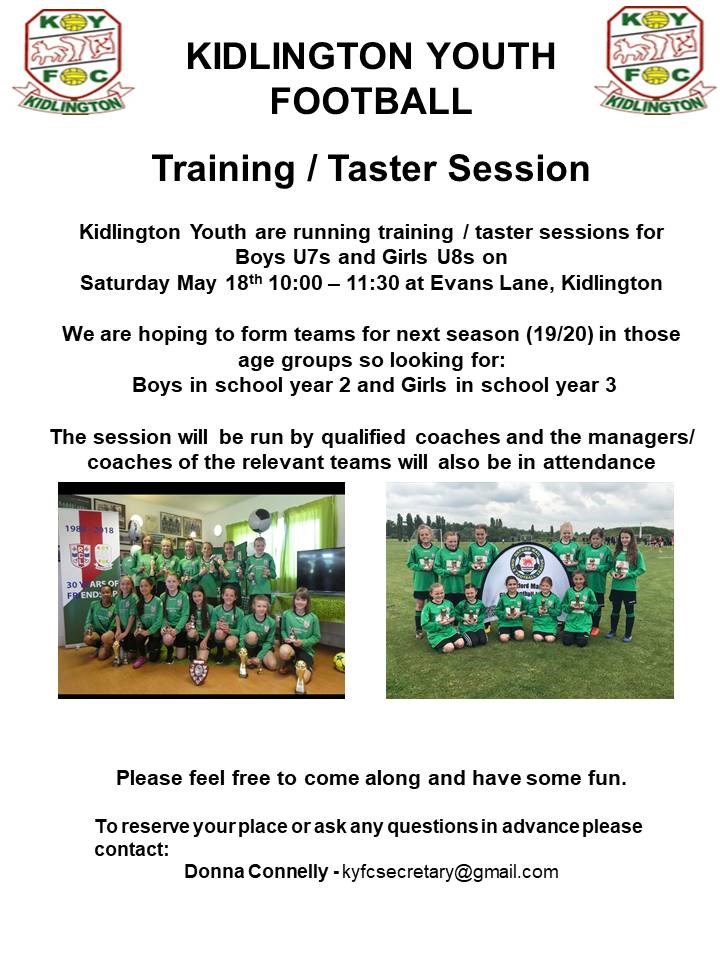 Activity day Camps
Thame Children's Choir