Newsletter 4th April 2019
This month we will be looking at the following values:
Equality
Freedom
Honesty
Justice
Dear Parents,
The children are definitely ready for a break and we hope they will have time to relax and enjoy what we hope will be good weather.
Letter from our new Headteacher Mr Griffin
Attendance
Our attendance this week is 96.13%. Well done!
Year 6 SATS
Year 6 end of key stage tests begin on Monday 13May. Added to the Y5/6 class page, there are some 'survival' documents to support both parents and children with KS2 SATS practise and preparation. I hope you find them useful. Please contact us if you would like any further practise work to do at home. Previous test papers might also be useful (new style from 2016)- please find the link below.

Holiday Reading

You maybe thinking of going to the library in the holidays. If you are not sure which books to chose, below are some links that will take you to recommended reading lists for Early Years, KS1 and KS2. Happy reading!
School Council
Ali Walters is running the London Marathon on Sunday 28th April to raise money for Helen House Hospice. The School Council would like to support her amazing commitment to a very worthy cause. We are going to hold a
Charlton-on-Otmoor Primary School Marathon on Friday 26th April
and invite all the children and staff to collectively cover the 26.2 miles/42km. We have measured the netball court and calculated 546 circuits will cover the distance of a marathon. The school councillors will record each circuit walked, jogged or ran and hopefully the combined efforts will reach the total distance. Each class will be given a time to take part over the course of the day. Please can children bring a donation on the day, or alternatively donations can be made on 
www.justgiving.com
 by searching Ali Walters. Thank you in anticipation of your support and generosity from the School Council.
Woodwind lessons
Kate Roberts from Oxfordshire Music Service will be teaching flute to three of our pupils after Easter so if your child is also interested, please do let the office know or contact Mrs Roberts directly on kate.roberts@oxfordshire.gov.uk. Please be aware that you can also rent an instrument from Oxfordshire Music Service.
Skill Force
All school parents are invited to the Yr 3/4 Prince William Award (PWA) Spring Certificate presentation and the school Assembly on Friday 26th April from 9 - 10 am in the school hall. Please join us to take part in some PWA activities as well as seeing the children receive their PWA certificate.
Open the Book
The children re-enacted the last supper in Open the Book assembly.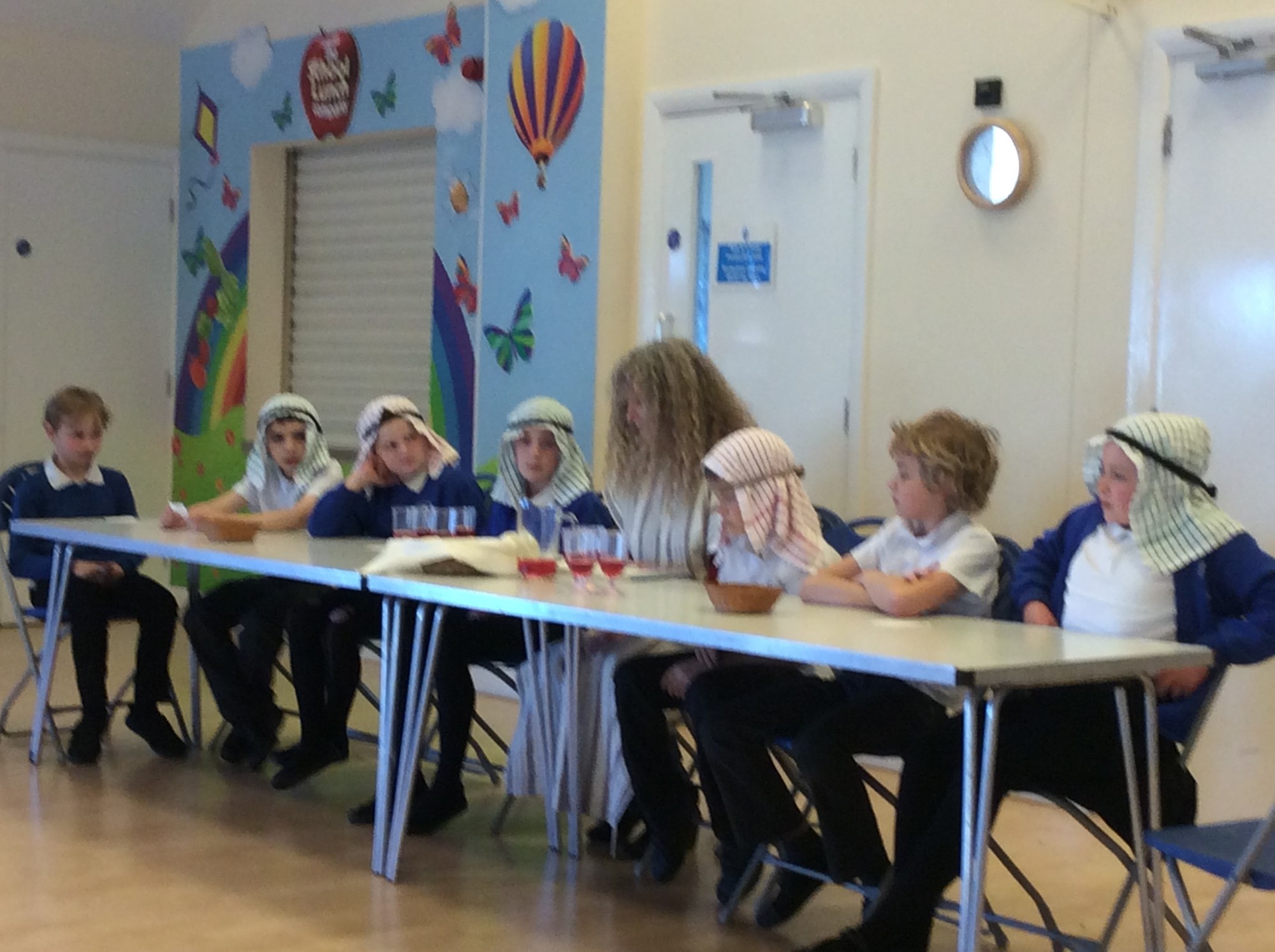 ASL
Please see the information below about the clubs offered after the Easter break. They are now offering a Netball club on Monday after school, so please don't hesitate to book this new activity by contacting ASL directly using the link below.
Maths Day
As part of our maths day on Monday, we had a maths treasure hunt around the school. The children thoroughly enjoyed looking for the very well hidden clues!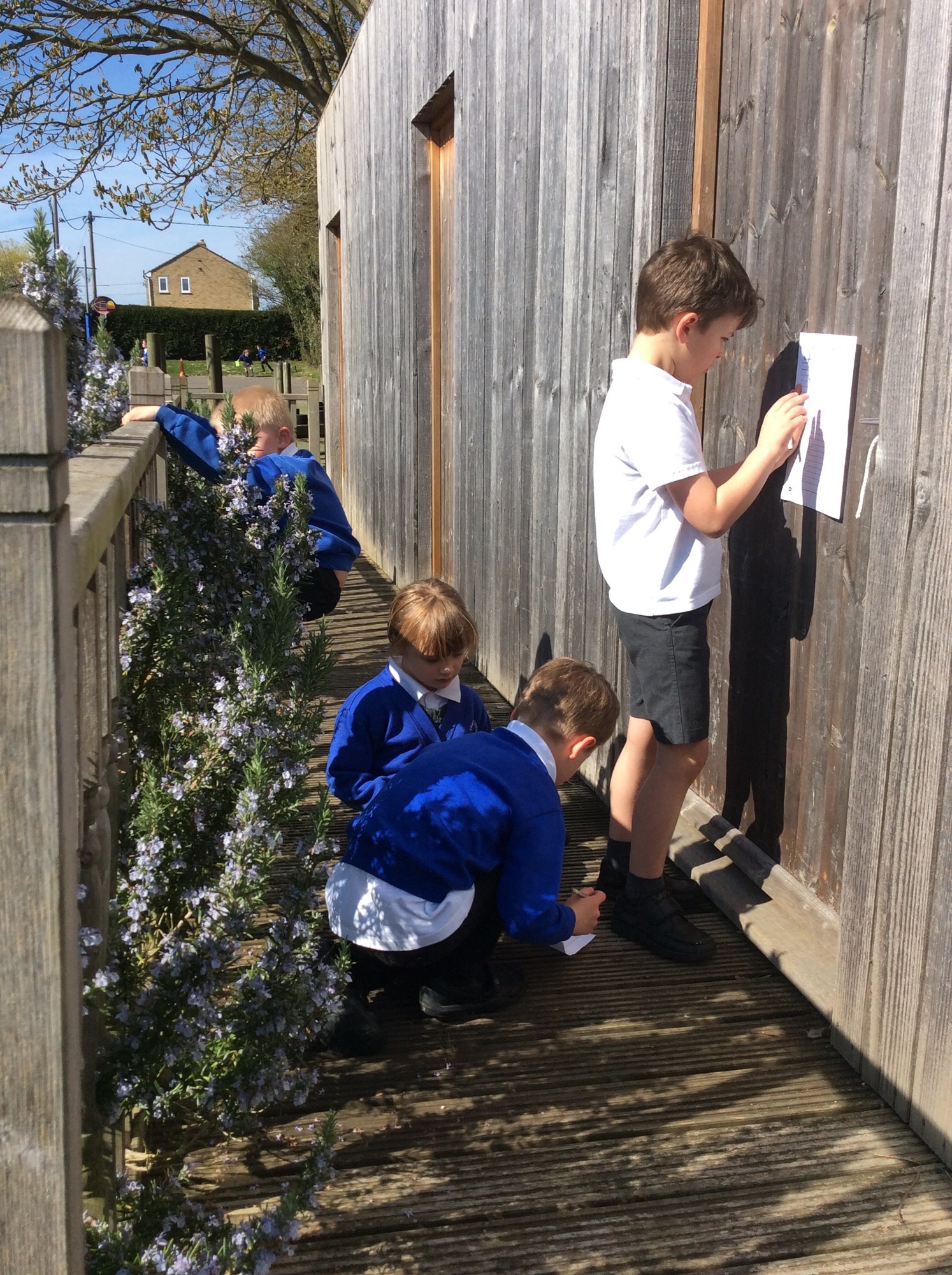 PTA
It's the end of another busy term and the PTA would like to say a massive thank you to everyone for supporting the fundraising efforts.

Easy Fund Raising

Don't forget if you're internet shopping or even booking a holiday on line have a look at doing it through the Easy Fund-Raising site as money will be donated to the school from 0.5% to 6% of your spend. It's easy to do and won't cost you a penny, let friends and family know about it as well. See the link below:
https://www.easyfundraising.org.uk/causes/charltononotmoor/

If you have ideas or suggestions for raising money or would like to join the PTA committee please let us know via the playground, office, email charltonschoolassociation@gmail.com or Facebook https://www.facebook.com/groups/149362305695629/
Wednesday 1st May- May Day celebrations
Friday 17th May - Coffee Church
Sunday 9th June - Duck Race
Saturday 13th July - Summer Fete
Find the owner
This lovely little pink rabbit is still waiting for its owner so if you know who it belongs to, please speak to the office. Thank you.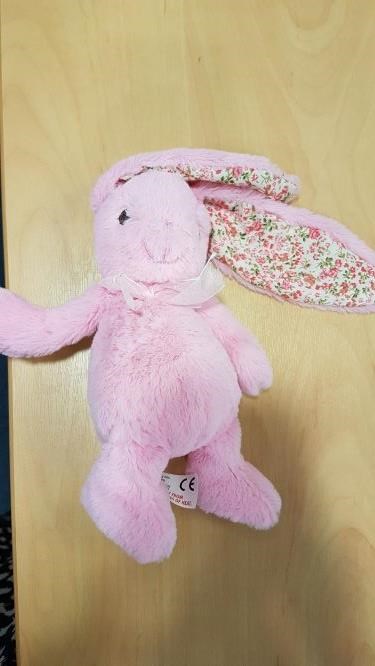 Contacting the office
Please make sure that for all matters relating to the children (absence, pick up, clubs, etc...), you use the parents' email address (parents@charltonono.co.uk) as it is the only one that is manned every single day either by Mrs Lambert or Mrs Towler. Thank you.
WEEK BEGINNING 1st April 2019

| | |
| --- | --- |
| Be friendly, respectful and kind | Hope and Hannah (Yr 5/6) for being kind and caring friends to their classmates |
| Be responsible | Brody (Y1/2) for reding every single school day, showing he is responsible about his learning |
| | |
| Be the best you can be | Leo (Yr 3/4) for thinking carefully about his behaviour and being focused in class |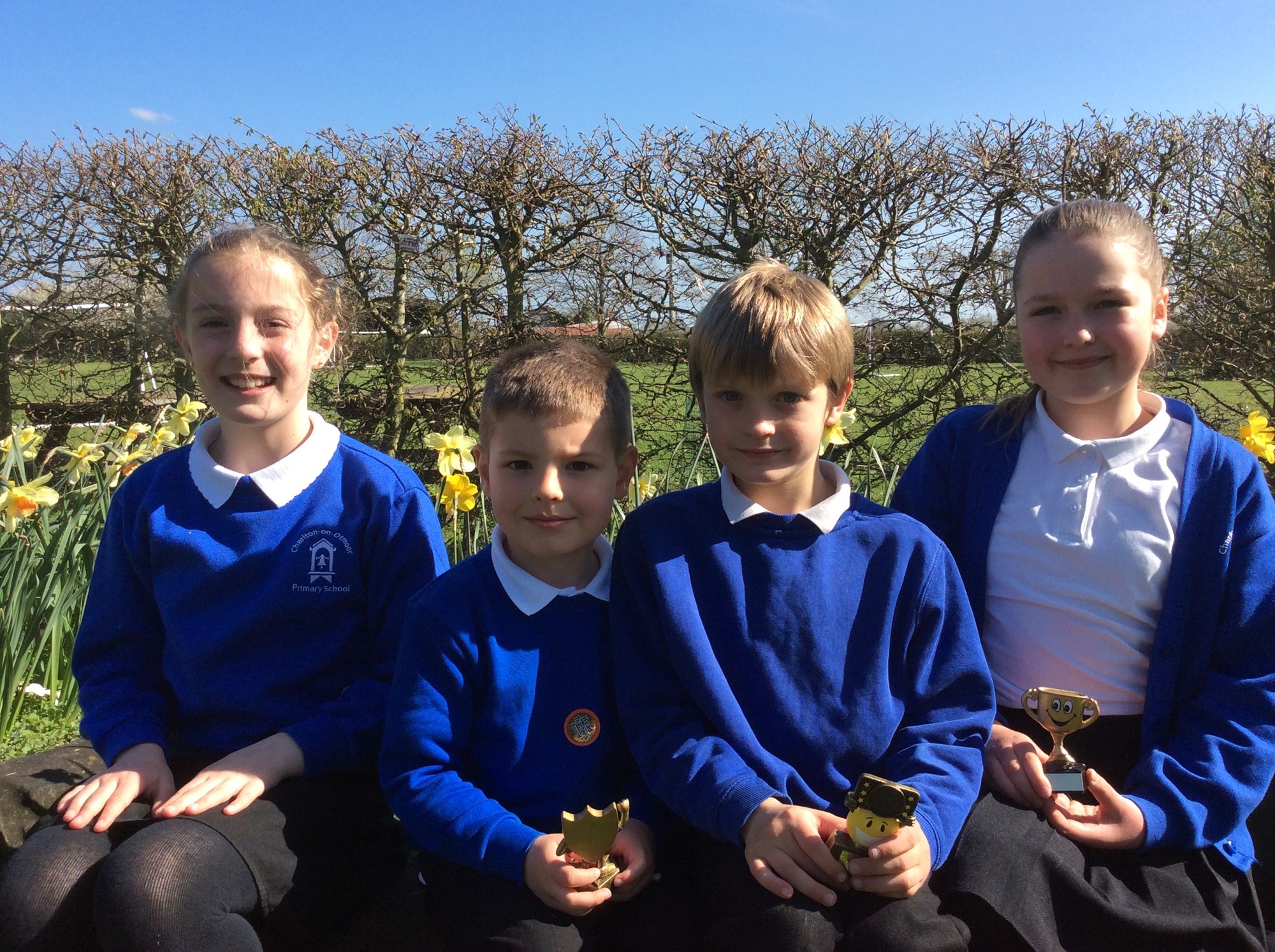 | | |
| --- | --- |
| FSU | Jamie for working hard with her rhymming |
| Yr 1/2 | Max for working extremely hard in class |
| Yr 3/4 | Emilia T for great CVC writing and recognising phonic sounds |
| Yr 5/6 | Honey for great improvement and growth mindset in Maths |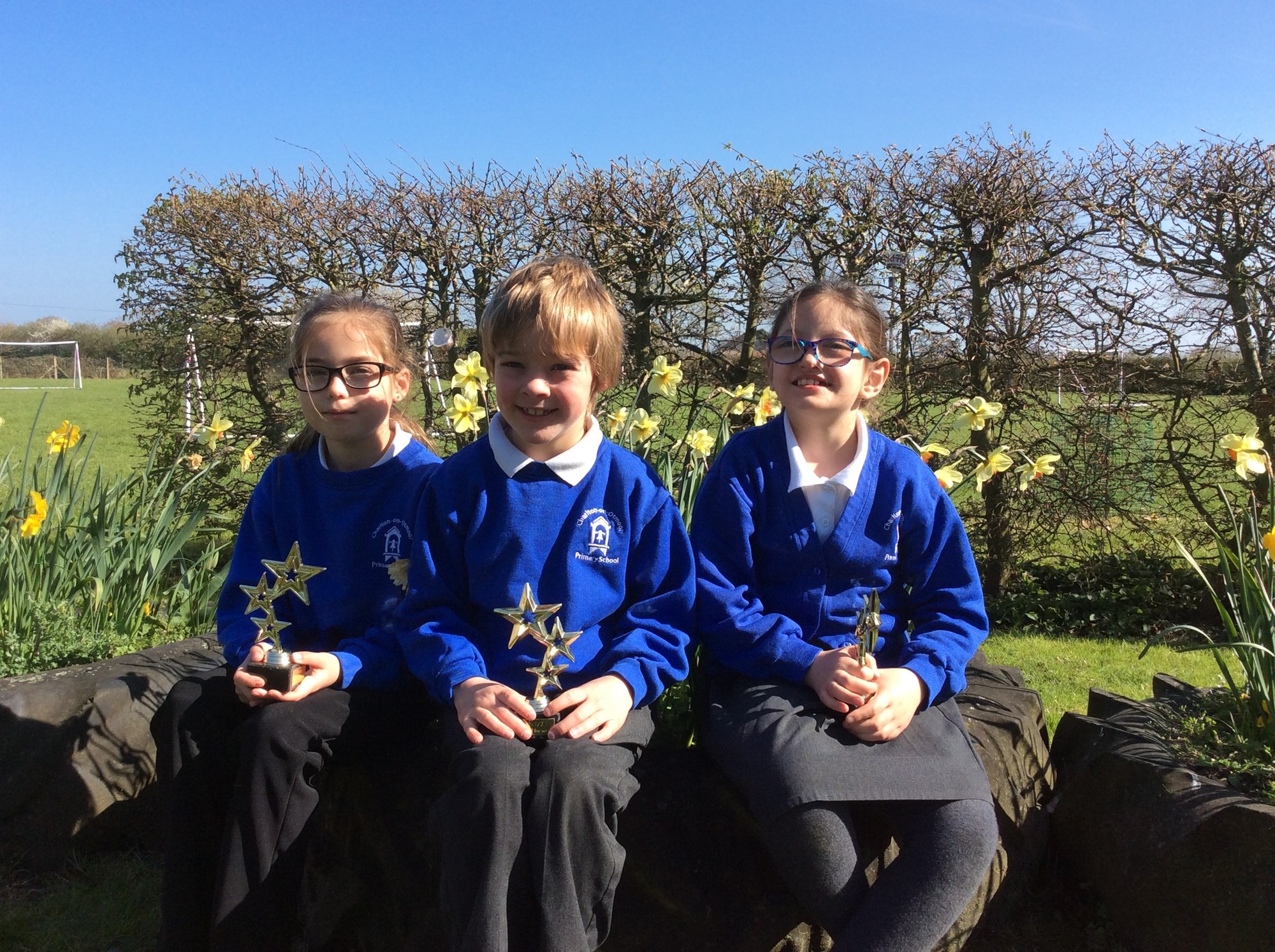 Jamie is not in the picture because she'd already gone home.
Events or news outside school:
The Launton Village Players
We wanted to acknowledge a very kind donation of £50 from the Launton Village Players who produced this year's Panto "Sleeping Beauty but not that one!" at The Cooper School. Mrs Roberts (our music teacher) was part of the cast and played the "not very nice" sister beautifully! Thank you for a great Panto and your generosity.