Newsletter 6th December 2019
This half term we will be looking at the following value:
Attendance for this week is 95.75%.



The children have been working extremely hard this week undertaking the Autumn tests. I spoke to a few of the year 5 and 6 pupils on Thursday to find out how they were getting on with the rigour of sitting in the hall working for a sustained period of time in exam conditions. The response was extremely positive with pupils talking about how they enjoyed the experience and the opportunity to showcase all they had learnt. Over the next few weeks I will be meeting the teachers to review how children have progressed. If you would like to know how your child has performed, please speak to the class teacher when you collect them at the end of the school day.

In other news, Mrs Roberts our music and languages teacher has been working extremely hard in practicing Christmas songs with the children in preparation for the end of term Carol service. This will be happening on Monday 16th December at 14:00 as well as on Wednesday 18th at 18:00.

Monday next week is the closing date for all applications for the post of Cast Leader. If you are interested in this role please submit your letter of interest to the school office.

Finally, I am very excited to inform you that Mrs Clarke, our Early Years teacher will be performing on BBC Breakfast on Monday 23rd December. Mrs Clarke sings with the Oxford Gospel Choir and performs at numerous events throughout the year. Please tune in from 06:00 till 9:00.

I would like to thank Ms Inness for donating a Christmas tree to the school again this year. It will be auctionned the last week of term and the proceeds will go to the PTA.

Have a great weekend. I look forward to seeing you all at the Christmas church later today.
- Those who read succeed!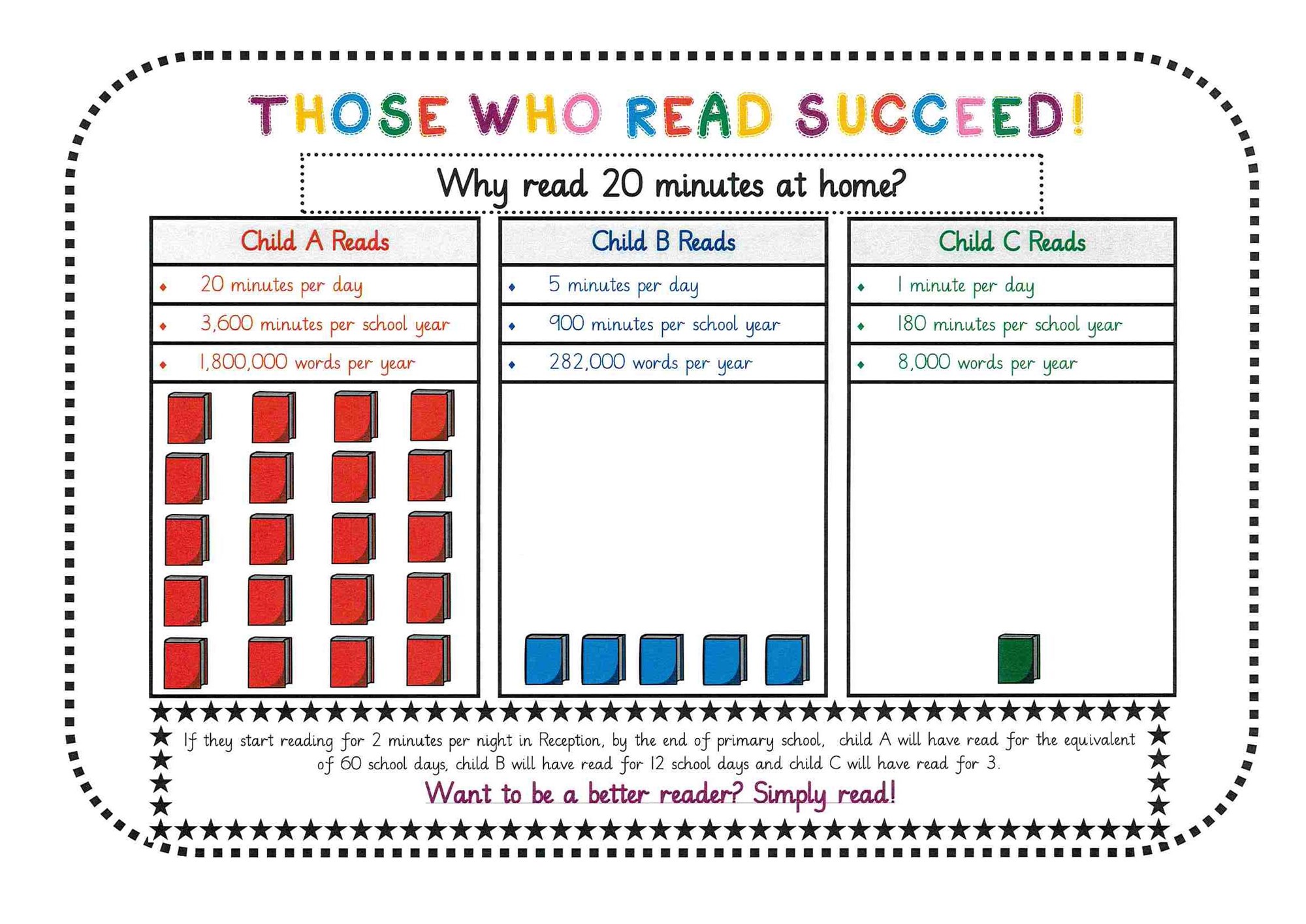 - CAST
Mrs Squire with the help of the children made a great Santa's Grotto. Santa, the reindeer and the elf were very happy to show it to me.
- Trophies
Please can we remind everyone that the trophies need to be back at school on Monday morning. Thank you for your support.
- Elections
Just a quick note to remind you that Election Day is on Thursday 12th Dec which means that members of the public will be onsite during the day from 6.30am until 10.00pm. Thank you.
- Vacancies
We are looking for an After School Club Leader starting the 6th January 2020. Please see below the Advertisement for the job and the Application Form. If you need more information, please talk to Sandra or Mr Griffin. Monday 9th Dec is the closing date for all applications.
- Important dates for your calendars (which can also be found on the school calendar)
- 10th December = F1 to Yr6 trip to "Beauty & the Beast" at the Oxford Playhouse:

The children are allowed to bring a small bag of sweets and
a drink (no fizzy please). They need to wear their school Uniform.

The bus will depart at 9.15 am so please make sure the children arrive on time at school.

- 13th December = On Friday 13 December we're inviting all pupils to take part in Save the Children's Christmas Jumper Day. We're asking pupils to bring in a £1 donation, or whatever they can give, to help transform the futures of children in the UK and around the world.
All money raised will go to Save the Children and will help make sure every child, no matter where they're born, has essentials like food, water and a safe place to sleep at night, and will ensure children can grow up happy, healthy and become who they want to be.

- 17th December = All school Christmas Lunch

- 19th December = 3.15pm till 5.00pm = CHRISTMAS SPECIAL Film Club - PLEASE DON'T FORGET TO SIGN UP FOR THIS (the forms are available on the School Life App (Forms/Film Club/ 2 options for one child and more than one child). The money raised will go to the PTA.

- 8th/9th June 2020 - PGL Residential Trip to Liddington for the Yr5/6. The form is available on the School Life App under TRIPS. Parentpay is already available for payment. You cannot pay with Childcare Vouchers for this trip.
- Menu
Because of the Christmas Lunch on Tuesday 17th December, the menu on Wednesday will be Chicken & Vegetable Pie and Vegetarian Sausage Twist with Gravy. Thank you for sharing this information with your children.
Also as per my email on 5th Dec and as of today, the menu of Week 2 on Thursday will be "Burgers in a Bun" & "Vegetarian Chilli with Rice" (the vegetables and the dessert stay the same) instead of BBQ chicken & Swedish Style Quorn. Thank you for letting your children know.
- Council Consultation
Dear parents,
Please see the attached document about the Council's consultation on admissions rules and arrangements for 2021/22. Comments are invited in response to this consultation.

Please contact us if you have query.
Linda Tonner
Admissions Officer
The Admissions Team
Education, Sufficiency and Access
County Hall, 4th Floor
New Road
Oxford OX1 1ND

TEL: 07393001251
Email: admissions.schools@oxfordshire.gov.uk
Website: www.oxfordshire.gov.uk/admissions
- PTA News
Thank you to everyone for donating a bottle for the bottle tombola at the Christmas Bazaar, there are an amazing amount. Mrs Pike and Mrs Vickers are running the always popular stall so that will keep them busy!

As the bazaar is fast approaching, we have a couple more asks Cakes and Help:

Would you be prepared to donate a cake for the refreshment stall homemade or bought? Bring in Friday 13th December or the morning of Saturday 14th if you can.

Are you able to help on the day setting up, clearing away or manning a stall, any time you can offer would be much appreciated? There is a sign-up sheet in the office or let one of the PTA committee know what you can do.
Thanking you in advance for your support.

The Christmas Bazaar is not only a major fundraiser for the PTA, but also a great community event with the whole village getting involved. Santa will be in his Grotto, lots of fun games and crafts for the children, jams, cakes, pre-loved items and Christmas crafts, refreshments etc for sale. The School choir will be singing carols.

School Cookbook Thank you to everyone who has already pre-ordered the School Cookbook, it's not to late if you wish to pre-order a book just send the form in. Your orders will be in bookbags by Friday next week. The book will also be on sale at the Christmas Bazaar. We have a limited print-run so get your orders in fast, they are selling like the proverbial hot cakes!

Internet Shopping Just a reminder if you are online shopping this Christmas, think about signing up to the Easy fundraising scheme and Amazon smile both of which donate a percentage of your spend to the school https://www.easyfundraising.org.uk/causes/charltononotmoor/

Cherwell Lottery www.Cherwelllottery.co.uk The school association now has a page on this site. Go onto the site and find our page, purchase a lottery ticket naming the school as the charity you wish to support, 50p from each ticket purchased will be donated to the school.

If you would like to speak to a committee member or find out more about the PTA please contact us via the playground, office or email mailto:Charltonschoolassociation@gmail.com or Facebook https://www.facebook.com/groups/149362305695629/

Upcoming Events, Save the Dates

Friday 13th December Save the Children Christmas Jumper Day
Saturday 14th December – Christmas Bazaar 2-4pm
Wednesday 18th December – Carols and mulled wine at the Church
Thursday 19th December – Festive Film Club
- Oxfordshire County Music Service
Please find some information below about the Oxfordshire County Music Service and what they have to offer to young people.
WEEK BEGINNING 2nd December 2019

| | |
| --- | --- |
| Be friendly, respectful and kind | Jamie (FSU) for being kind towards other members of the class |
| Be responsible | Chloe (Yr1/2) for getting help from an adult to help her friend who had hurt himself |
| Be the best you can be | Hannah (Yr5/6) for having a fantastic caring attitude towards others both in and out of school |
* Jamie had left to create her Christingle so is photographed separately

| | |
| --- | --- |
| FSU | Freddie for his effort and achievement in reading and phonics this week |
| Yr 1/2 | Jacob for being respectful towards others |
| Yr 3/4 | Leo for working extra hard over the past week |
| Yr 5/6 | Tyler for showing perserverance in the presentation and quality of his homework |
EVENT or NEWS OUTSIDE SCHOOL:
* New Autism Parent Group starting in Oxford
* Concert
Dear Head teachers, Heads of Music and music teachers and parents,
We are delighted to invite you to the Schools' Concert at the Sheldonian Theatre in Oxford on Friday 31 January 2020. This popular event has already sold extremely well for all three concerts but we still have a few seats left. PLACES ARE LIMITED and will be offered on a first come, first sold basis.
The Oxfordshire County Youth Orchestra (OCYO) will be performing a selection of pieces from Star Wars, Frozen and Beethoven's Symphony No 5, and more. Please see the poster below.
The performance times are: 10am, 11.30am and 1.30pm. Each programme takes around 55 minutes and offers a great opportunity for your students to sample live classical music from an orchestra of their peers.
Places are just £3.50 per student and there is no charge for accompanying adults. An invoice/internal recharge will be sent after the concert. A charge for protected seats booked will be made for schools who completely "no-show".
To secure your seats, please email
alison.birch@oxfordshire.gov.uk
telling me the number of student and adult seats and your preferred performance options in order. If the 10am show is your preference, you MUST give an alternative performance time as seats for the 10am show are really really limited!
I will let you know if you have been successful in your application.
Yours Sincerely
Alison Birch
Oxfordshire County Music Service

Centre for Music
Bayswater Road,
Oxford
OX3 9FF
01865 816990
music.service@oxfordshire.gov.uk
www.oxfordshire.gov.uk/music