Newsletter
This half term we will be looking at the following value:
- Letter from Mr Griffin
Dear Parents,
It has been a busy first full week with children adjusting to the routines and expectations of their new class.
On Monday, I spoke to the children about this term's value 'Love'. The children discussed how they could demonstrate this value through their actions by being respectful, thoughtful and caring towards one another.
Reverend Steve Hayes visited the school on Wednesday and shared with the children a powerful message from the Old Testament explaining how everyone can 'Bloom where you're planted.' He talked about the importance of having goals and high aspirations in all aspects of life. I challenge anyone to come and tell me where in the bible this phrase comes from!
We have an exciting opportunity for a parent to join our governing board. As many of you may already know, the governing body has an extremely important role: it is responsible for working strategically in partnership with the headteacher and staff to identify the most important aspects of the school that need to be improved, approving plans to achieve this and ensuring progress.
If you are a parent or have parental responsibility for a pupil on the school roll then you can apply for this role. You can nominate someone for election and can vote in the election. We also have a factsheet about becoming a governor that we can send you if you want more information. All nominations will need to be sent in to the school office by Thursday 17th September. You can nominate yourself. Every nomination must be signed by the candidate, stating that they are willing to stand.
As mentioned earlier this week, we also have a vacancy for an after school club assistant to join CAST from Tuesday 22nd September. This is a great opportunity for someone who enjoys arranging sporting activities with children and has lots of energy to bring to the school team. If you are interested in this role, contact the school office for an application form. The closing date for this role is Wednesday 16th September.
In other news, tomorrow at 10:00 the PTA will be at school improving the outdoor provision by pressure washing the trim trail and making it safe again for the children to use. If you are free to help out for a few hours, your support will be greatly appreciated.
Can I remind parents that communication regarding your child's attendance for example if they have a doctor's appointment needs to happen by calling or emailing the school office.
Can I also remind parents that only one parent is allowed on the playground at drop off and pick up to avoid congestion and ensure social distancing.
Finally, I would like to thank all of the parents and families for supporting the school in adhering to the safety regulations we have put in place. Please continue to follow the one parent drop-off rule as this helps everyone with social distancing.
Have a great weekend
Mr Griffin
- Message from Mrs Ellam
Please can KS2 children bring cheap/small earphones that can be left in school. These are really important in supporting children with their learning.
- Information from Brigade
Brief message from Brigade our Uniform Supplier.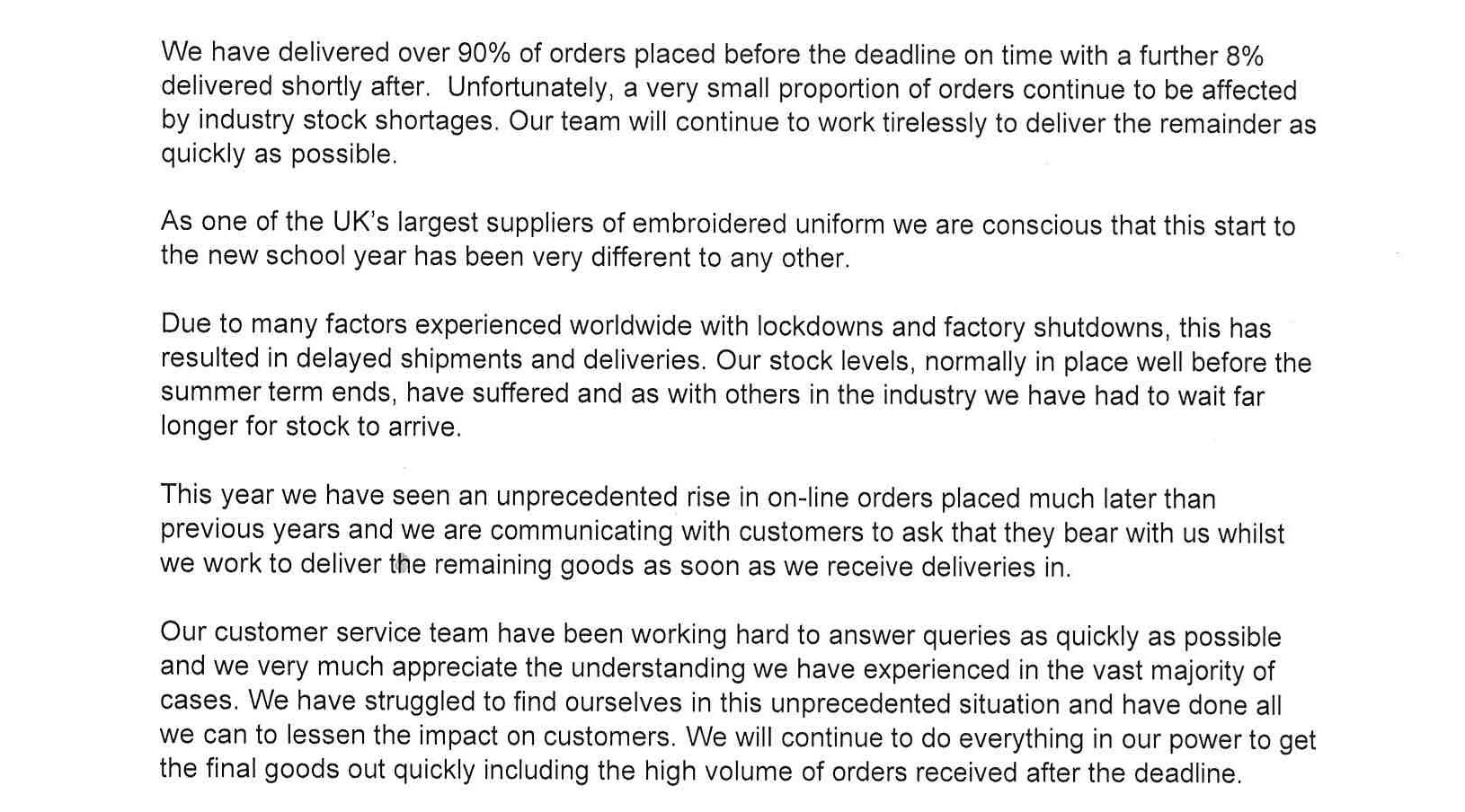 - Early Year Team
Please find the 'Fever Advice Sheet' leaflet below.
- PTA News
Another academic year another year of fundraising. Thank you to everyone for your continued support of the Charlton on Otmoor School Association raising money to purchase items to enhance all our children's education on their journey through the school.
Fit4Change Competition
Congratulations to Alan Foster winner of the Fit4Change competition which we ran over the summer holidays, I have it on good authority he has already tucked into his prize!
Thank you to everyone that took part not only have you raised money for the school but hopefully you are feeling a little fitter.
If you haven't done already why not consider downloading the free app, for every mile walked, run or cycled 5p will be donated to the school.
Saturday Morning clean up
Come along if you can on Saturday 12th September from 10am, we are having a clean-up of the playground, we want to concentrate on the Trim Trail floor. Currently the children aren't able to use the Trim Trail, but if we can get it cleaned up hopefully, we can get it back in use. If you have a jet wash, brooms and buckets please bring them along and get stuck in. Please let the PTA know through the office, email, Facebook etc if you can come along and help out. Refreshments provided.
School Uniform
If you have any good quality outgrown uniform that you would like to donate, please could you leave outside the Percy Collett room after school on Monday 8th September by 6pm for collection. We are not taking plain white polo shirts only the logo ones.
We are hoping to have a sale this term (Covid 19 allowing), but in the meantime if there is an item of uniform you would like please contact the PTA either via the office, Facebook or email.
Rags to Riches Collection
We are hoping to have another Rags to Riches collection this term, date to be arranged. So, if you have any good quality clothes, paired shoes, bags, soft toys, bedding, or towels (not duvets, pillows, or curtains) please bag up and put to one side ready for the collection. If you are unable to store the items, please let the PTA know and we can arrange storage.
Just as a reminder here are the links for fundraising sites, we are signed up to
Everyone can get involved, with these schemes you do not have to be a parent of a child at the school. So please spread the word, ask family, friends, neighbours, work colleagues etc to consider supporting the school. Just click on the links and choose Charlton on Otmoor School Association as your chosen charity.
Easy Fundraising - this is an internet shopping fundraiser, when shopping on the internet go into your shop of choice through the Easy fundraising site - the shops will donate a percentage of your spend to the School. It's very easy to do and with over 3000 well known shops signed up to it there is something for everyone - almost £600 has been raised since we signed up to this.
https://www.easyfundraising.org.uk/causes/charltononotmoor/
Amazon Smile is run by Amazon donating 0.5% of your spend to the School. Again easy to use, just remember to shop using Amazon Smile rather than the original Amazon site and choose Charlton on Otmoor School Association as your charity.
https://www.smile.amazon.co.uk
Cherwell Lottery is a good cause lottery with a weekly draw held on Saturday at 8pm. Tickets cost £1, go onto the website and choose Charlton on Otmoor School Association as your charity. For each ticket bought supporting the school 50p will be donated to the school, 10p goes towards projects in the Cherwell area - so not only are you supporting the school but also your local community. The top prize is £25,000 - why not give it a go.
https://www.CherwellLottery.co.uk
Fit4Change app - free from the App Store. Again, choose Charlton on Otmoor School Association as your charity to support and 5p will be donated for every mile you run, walk or cycle!
We are always looking for ideas for fundraising, especially during these times when we are unable to hold event-based fundraising. If you have any ideas please contact the PTA, maybe your company has schemes for charities, would be able to donate raffle prizes or you may know of grants which we can apply for.
If you would like to speak to a committee member, find out more about the PTA, would like to join the committee or have any questions about the above please contact us via the office or mailto: Charltonschoolassociation@gmail.com or face book https://www.facebook.com/groups/149362305695629/
- Week beginning

| | |
| --- | --- |
| Be friendly, respectful and kind | All children and staff |
| Be responsible | Emily (Yr6) for taking responsibility of researching, making a poster and running lunchtime typing club |
| Be the best you can be | Neive (Yr4) has worked incredibly hard this week. She is always trying her best and pushing herself. Well done |

| | |
| --- | --- |
| FSU | Brett for trying so hard to be focused and grown up as a reception child now |
| Yr1/2 | Grace for coming back to school mature and ready to learn |
| Yr3/4 | Kit for working independently and following the school rules and values |
| Yr5/6 | Willem for being brilliant at supporting his peers with their work |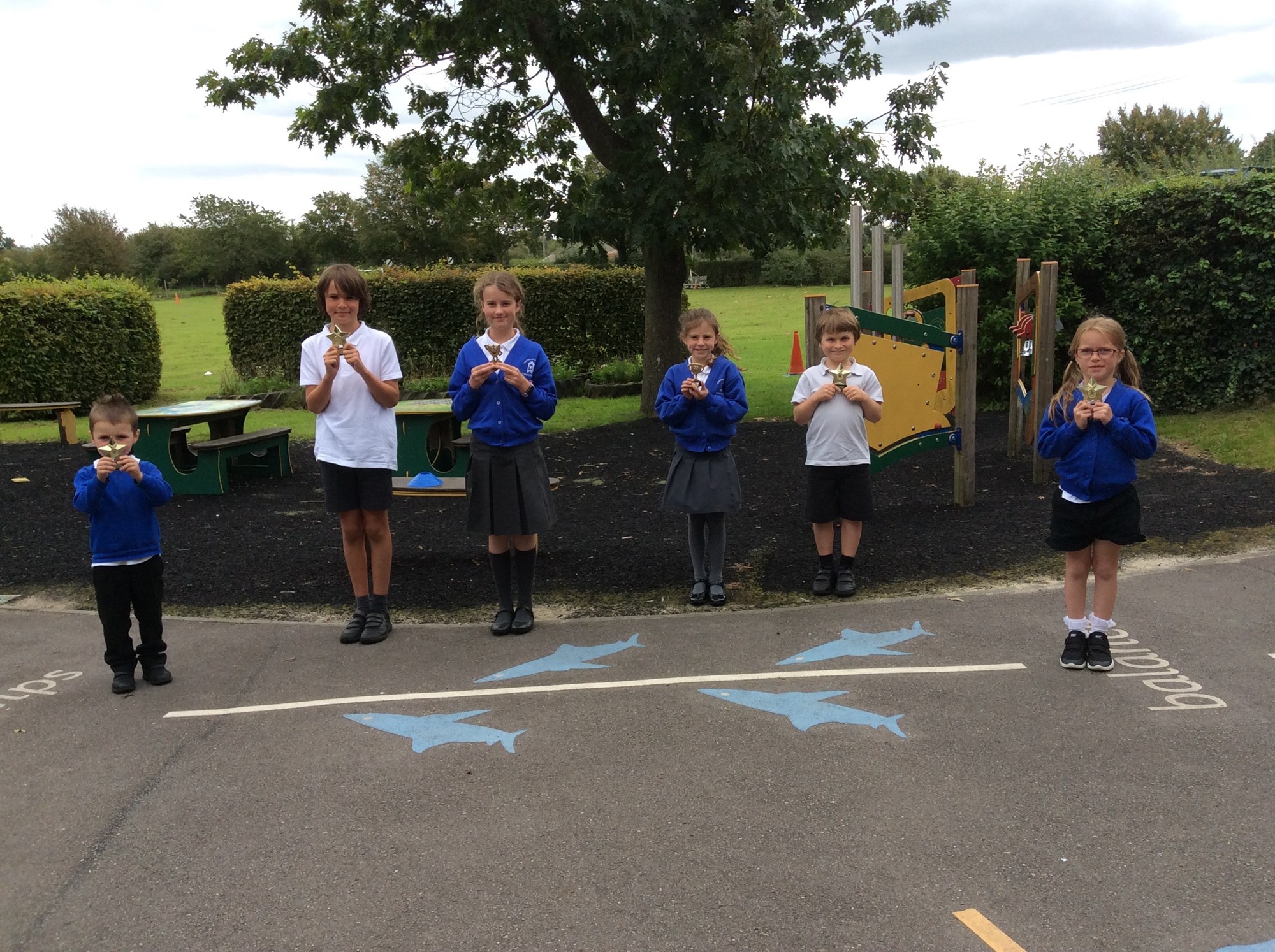 - Yr5/6
Observational Pencil Drawing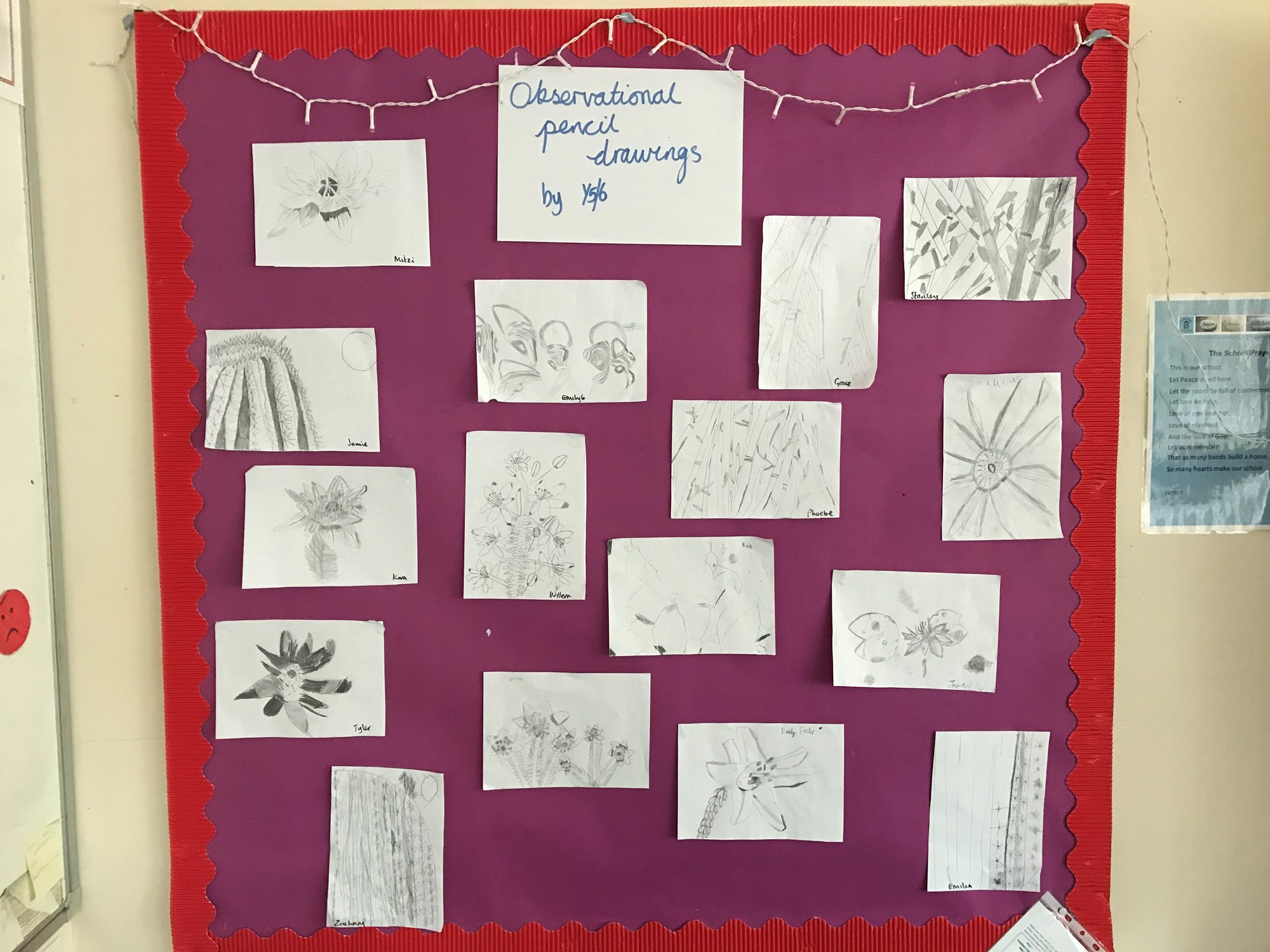 * OUTSIDE SCHOOL
Please find below a poster from the KIDLINGTON YOUTH FC UNICORNS.