This half term we will be looking at the following value:
Dear Parents,
At the end of the Spring term, we will be saying goodbye to Charlton's longstanding Deputy Head, Mrs Bending and our Yr5/6 teacher Mrs Ellam. Both members of staff have been a huge part of the school and the community for many years and we are very appreciative of everything they have given to Charlton.
Over the past few months, we have been going through a rigorous and exciting recruitment process to bring new and talented teachers to the school. I will like to share with you now our plans for the Spring term in more detail:
Miss Phillips will be the new Yr5/6 teacher and will start on Monday 19th April. We have also recruited Mrs Rawson as the school SENCo for the Summer term on a part-time basis working with us every Thursday. We will also be joined by Mr Wells who returns to Charlton after a successful time with us before the COVID pandemic began. Mr Wells will be teaching PE to all classes during the summer term every Friday.
Friday will be a PE day for the whole school so all children will need to come to school in their PE kit.
Miss Airey, will be the new Yr1/2 class teacher from September.
During the Summer term, the Yr1/2 class will be led by Mrs Plumbe and myself. Mrs Plumbe is a vastly experienced teacher who knows the school and children well having taught in all year groups over the past few years. Mrs Plumbe is currently teaching our Yr3/4 class as Miss Sandford is shielding.
The timetable for the Yr1/2 class for the summer term will be as follows:

As part of the summer term transition, Miss Phillips and Mrs Plumbe will be spending some time getting to know their new classes on Monday 22nd March. Mrs Plumbe will be teaching the Yr1/2 children all day with Miss Phillips joining us for the afternoon to teach the Yr5/6 class.
On a final note, you may have noticed that Mrs Murphy has not been in school during the past few weeks. Mrs Murphy has had to undergo an operation, which I am pleased to announce has been successful; we are hopeful that Mrs Murphy will return to Charlton for the start of the summer term and wish her all the best in her recovery.
Have a great weekend.
Mr Griffin
- Wellbeing Activities by Ms Sandford - WEEK 4
Due to the Covid situation, the children's wellbeing has become even more important which is why the school has decided to provide some Wellbeing activities. These are to replace the Homework grids that teachers might have sent out. Here is week 4.
- Wearing masks on the front playground
Please can we remind parents and carers that you need to wear a face covering at drop off and pick up times. This is for the safety of staff and other parents.
Thank you for your cooperation.
- Recycling Blister Medicine Packs
We are now collecting the blister medicine packs in school and Mrs Ling has kindly offered to drop them off at the Superdrung in Bicester for us. You can put them in a plastic bag and leave them in the black/grey basket outside the office.
Thank you for your help.
The PTA are collecting good quality pre-loved school uniform. If you have anything that you would like to donate, please leave outside the Percy Collett room in a tied-up carrier bag or contact a member of the PTA. Please note we are not taking plain white polo shirts.
We have lots of items for sale if you would like to purchase anything either contact us through face book, leave a message with the office, speak to a PTA committee member, or email us direct on charltonschoolassociation@gmail.com
Thank you for your support.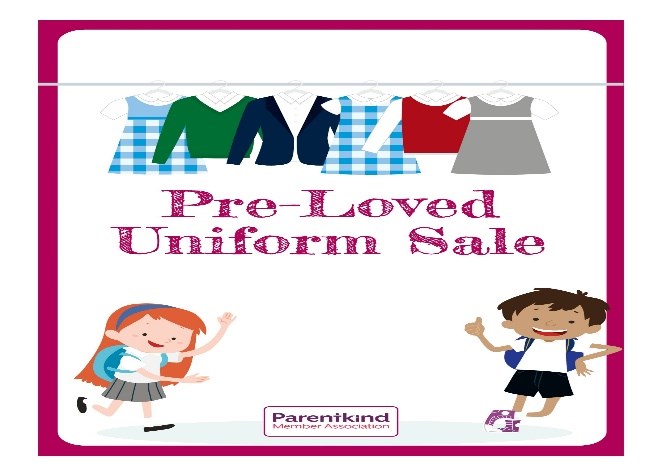 The children will be sent home on Monday with a leaflet from Brigade our Uniform provider. Please note that the deadline for your order is the 1st August.
TROPHIES & STARS of the WEEK

| | |
| --- | --- |
| FSU | Brett for coming back to school with a positive attitude. We wish him well in his new school. |
| Yr 1/2 | Jaxon-Lee for some amazing neat handwriting. |
| Yr 3/4 | Grace for working hard on her English and producing a good imaginary land. |
| Yr 5/6 | All Yr5/6 for settling back into real-life school well! |

| | |
| --- | --- |
| Be friendly, respectful and kind | Yr1/2 - They have all returned back to "normal" school with enthusiasm & worked hard this week. |
| Be responsible | Oscar for taking his shoes off himself and putting his plimsolls on. |
| Be the best you can be | Jamie for being the best she can be. We wish her all the best in her new school. |
* EVENTS OR NEWS OUTSIDE SCHOOL
* Mothers' day celebration at St Mary's, Ambrosden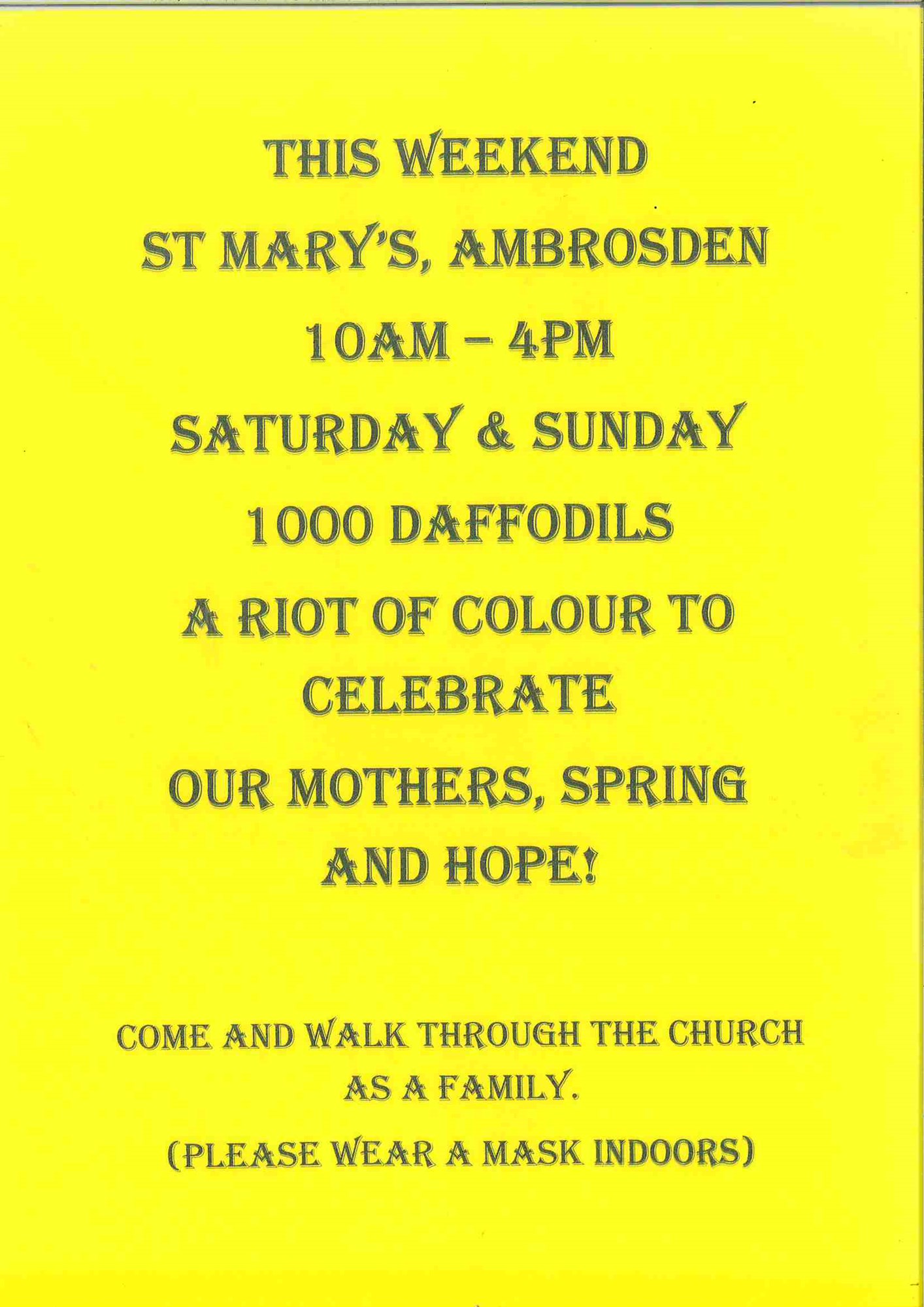 Due to Government Funding in the Adult Education Budget. We have several Free online Level 2 Accredited Courses available to Parents to help better understand some key issues around young people's mental health and wellbeing.
We currently have the following subjects available.
Understanding Children and Young Peoples Mental Health

(Understand factors which may affect Young Peoples mental health, the impact that they have and how to support them with these issues)
Understanding Autism

(learn how individuals process sensory information, understand characteristics, understand conditions, learn how speech, language and communication differ in people with Autism)
Understanding Behaviour That Challenges

(supporting positive behaviour, effective communication & how to manage challenging behaviour)
Understanding Specific Learning Difficulties

(understand characteristics of ADHD, ADD, Dyslexia & Dyscalculia, importance of early diagnosis, assessment methods available to diagnose learning difficulties)
On average the courses take between 20-35 hours to complete within in a 6-week window and are completed on a laptop or computer at the learner's home. No Exams, end point assessments are involved, the courses are purely Q&A based and are available to you 24/7. You can do as many as you like, however you can just do one at a time.
The only criteria the learner must meet to be eligible, is the following..
Aged 19 or over on or before 31st August 2020
Have lived in the UK/EU for 3+ years
Not already on a Government funded course (Apprenticeship for example)
The course is completely free, but the learning provider reserves the right to charge a drop out fee in the event a learner enrols but then drops out. That said, the college will grant extensions if the learner has a reason as to why they won't be able to complete it within the 6 weeks.
If you are interested in undertaking one of these Free Online courses, then please complete the following link asap. This will then allow me to contact you and send over the relevant Enrolment details and of course, answer any questions you have.
https://formstack.io/TyZSZjXRWndR4L6rW7HXEpqpL8_drGsA9XWS0F15Xgj56D1utKVODIduJM61p1nhGx63Jah6xfPevjQlPr4sQg