Newsletter 13th September 2019
This month we will be looking at the following value:
It has been an exciting week at Charlton with the children settling into the new routines and adjusting to the expectations for the year ahead.

Over the summer, Mr Ray Walters, one of our associate governors, built a pebbled path to enable children to walk to the outside classroom without getting their shoes dirty. This is proving be a big success and I hope will encourage more outdoor learning to take place. This project was funded by Councillor Dan Sames.

Many children have spoken to me about their forthcoming school council presentations. I am very much looking forward to seeing these on Monday. Today during the Celebration Assembly, we were joined by Councillor Dan Sames who spoke to the children in depth about the importance of listening to the views of others and working as a team to make a positive difference. His one piece of advice to all children who are planning on standing for election is to think of school initiatives which reflect what pupils want and are realistic to achieve.

As you may have seen, we have a new school vision - 'ACHIEVING PERSONAL AND ACADEMIC FULFILMENT THROUGH GROWING AND LEARNING TOGETHER.'

The pebbles which used to be on the school letterhead have gone and we are looking for the families of Charlton to design a new letterhead which represents our vision. Over the next few weeks, I am challenging all families to come up with an innovative design which represents our mission statement. Please send entries to the office on a blank piece of A4 paper.

I would like to end by saying how pleasing it was to see so many parents turn up to the coffee afternoon after school today. The PTA and I very much appreciate all of your support.

Have a great weekend.

Mr Griffin
Coucillor Sames talking to the children and next to our new path.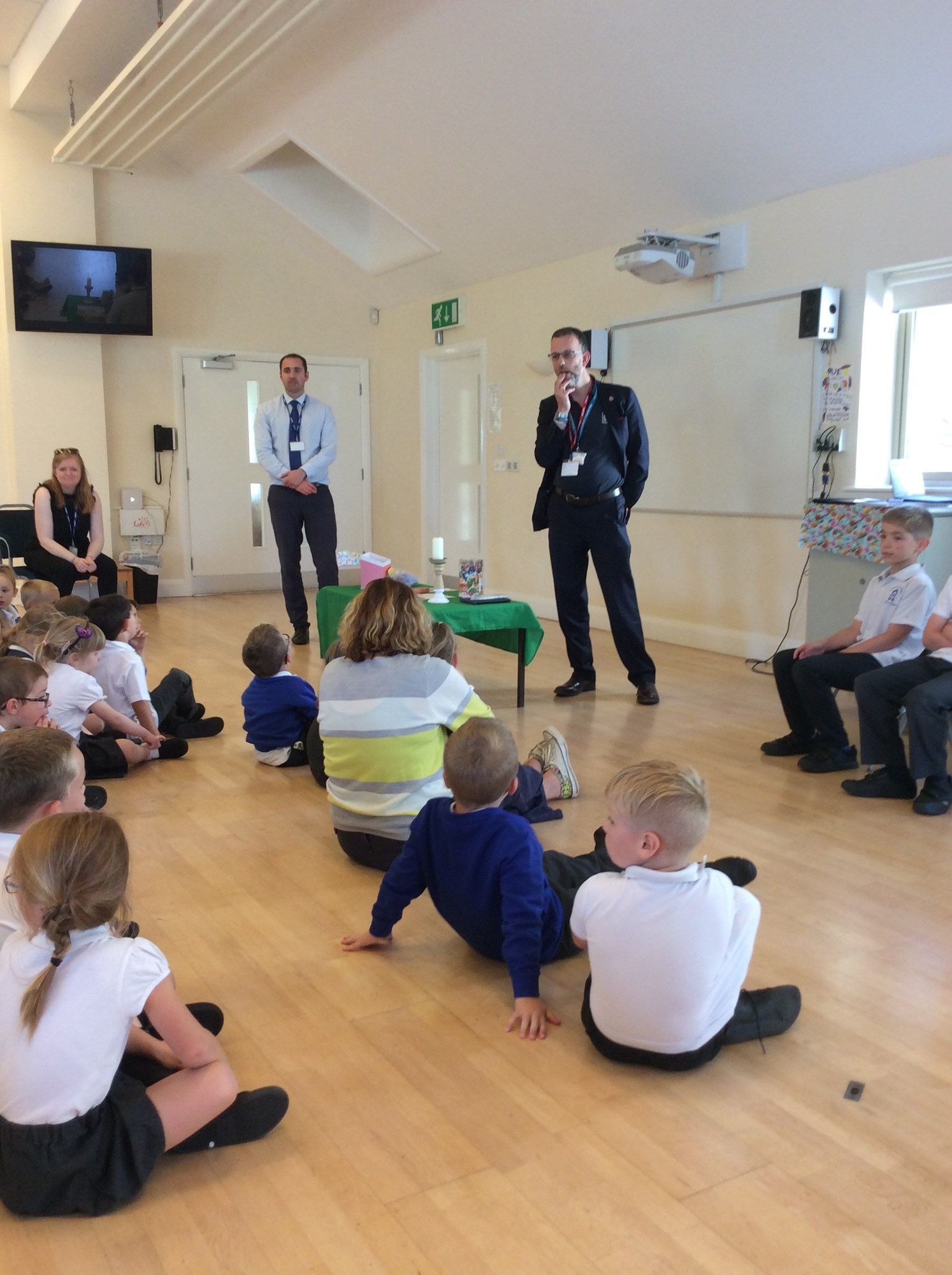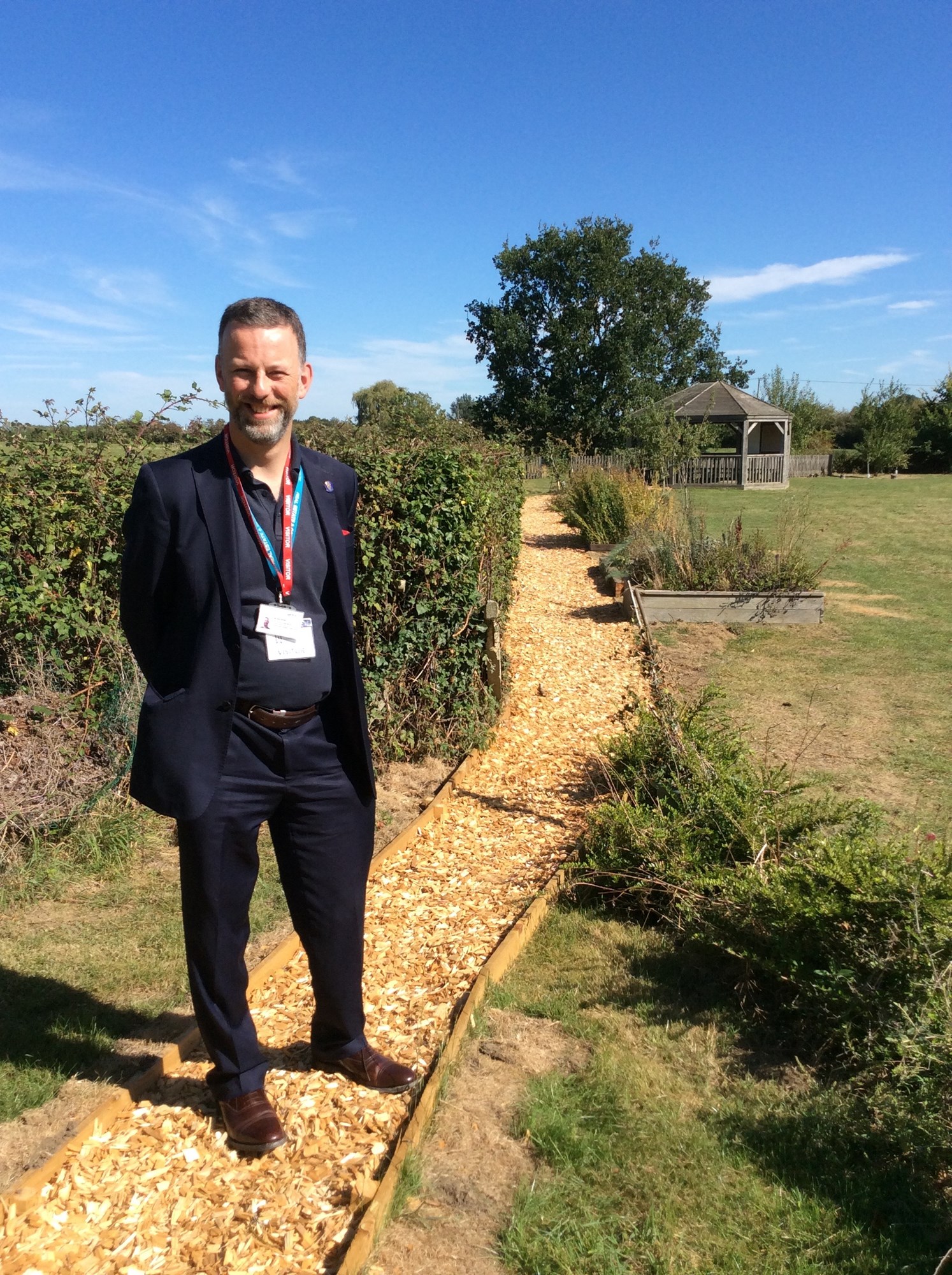 - Attendance
Attendance for this week is 98.64 %.
- Year 6 Parents
Secondary Applications for September 2020 - Moving On


Oxfordshire County Council's on line application system is now open for parents of year 6 children who are transferring to secondary school in September 2020. More information can be found at:
https://www.oxfordshire.gov.uk/residents/schools/apply-school-place/secondary-school
If you are unable to access the online form or require a paper copy, please contact the office and we will arrange for one to be sent home. We also have an interactive copy of the form which can be emailed to parents upon request.
The closing date for on-time applications is Thursday, 31st October.
If you need any further help with your application, please do let the office know and we will do our best to help you.
- Jeans for Genes
We will be supporting the Jeans for Genes charity again this year. It will take place on Friday 20th September. Your children may wear a pair of jeans on the day in exchange of a £1.00 donation. Thank you all very much for your support.
- New After School Clubs = CAST/Multisports/Singing/Football
The children had a fabulous time with Mrs Squire at CAST doing a variety of activities and Emily F. kindly took some pictures for you to see what they were all up too. You can even see their healthy snacks!
The Singing/Multisports and Football clubs were also very popular and the children have enjoyed themselves very much on their taster day. Please do sign them up online (see today's email) or via email if you want them to attend. Thank you.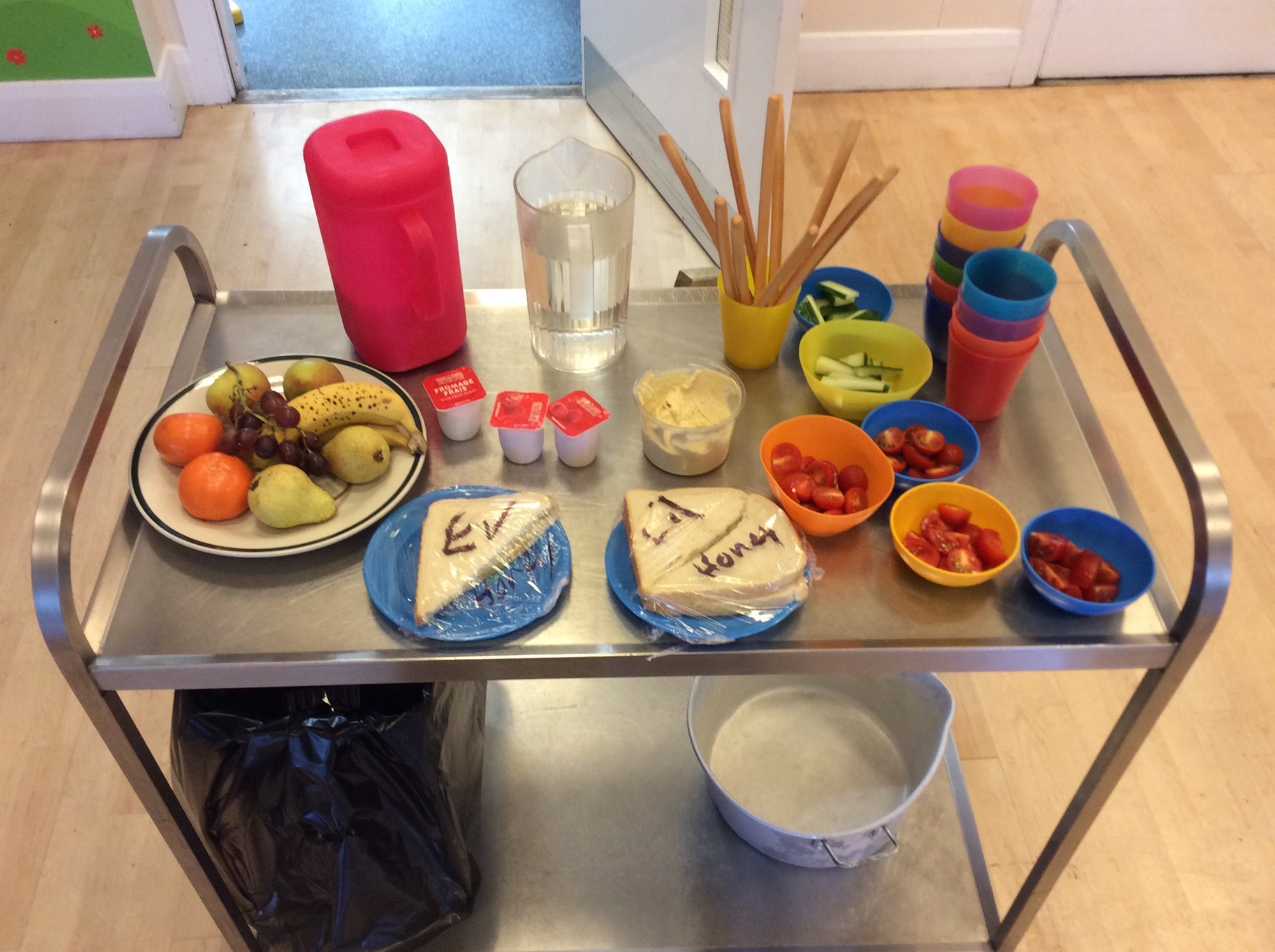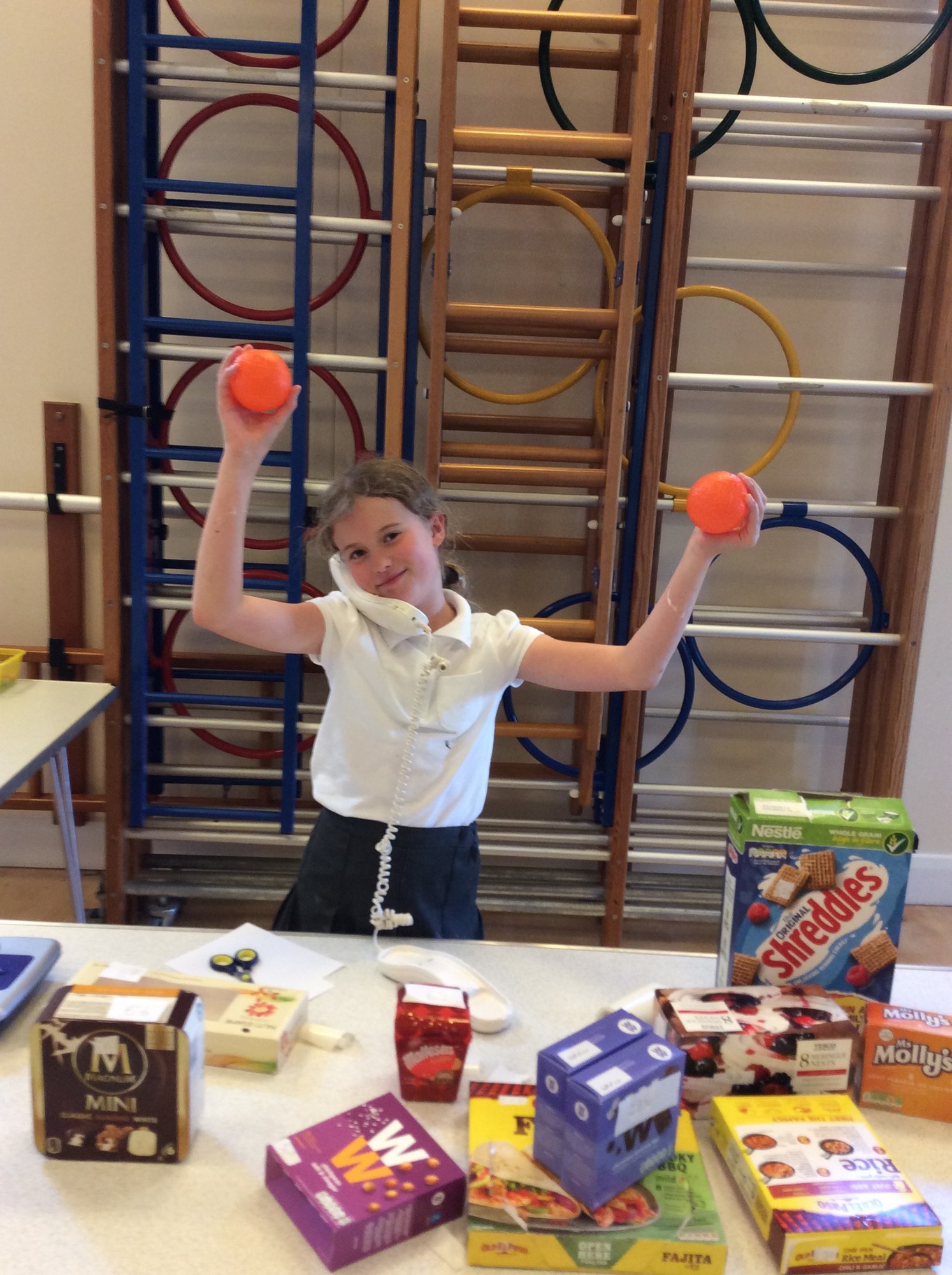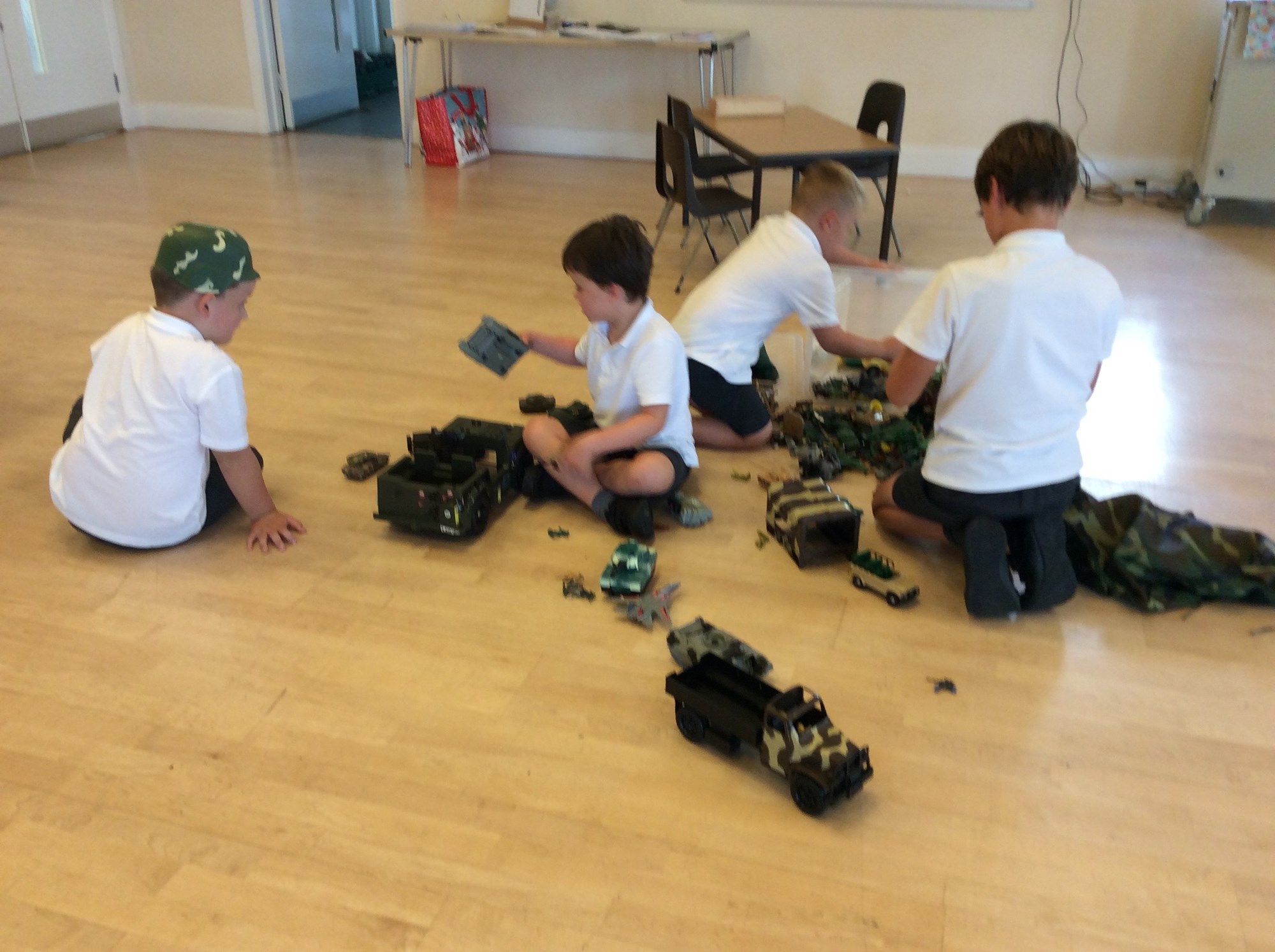 - Drop & Play - IMPORTANT Information
Dear parents, we just wanted to make things a bit clearer about the Drop & Play service we offer at school.
If your child arrives at 8.30am, his/her account will be charged £1.00. Any child dropped off before 8.30am will be charged as if the child was attending Breakfast Club at a cost of £3.50. This has come into force on Monday 9th Sept. Thank you.
- PTA News
Upcoming Events, Save the Dates

Monday 30th September - Rags to Riches collection. Please start collecting unwanted clothing for the next collection. Look out for collection bags in book bags next week, if you fill the original bag just use ordinary bags. They accept all wearable clothing except school uniform or underwear. The bags are weighed, and we received 50p per kilo, so the more bags the more money raised. Please tell friends, family and neighbours, now's the time to have that clear out!

Link for Easy Fundraising

www.easyfundraising.org.uk/causes/charltononotmoor/

If you have ideas or suggestions for raising money or would like to join the PTA committee please let us know via the playground, office, email mailto:Charltonschoolassociation@gmail.com

Keep in touch with Facebook https://www.facebook.com/groups/149362305695629/
- Furniture for sale
We have two filing cabinets like the one in the photo below (one definitely has a key) and a metal one that need a new home. If you are interested, please speak to someone at Reception. Any donation will be greatly received for the school.

The measurements of the wooden ones are:
45cm wide
72 cm high
80 cm depth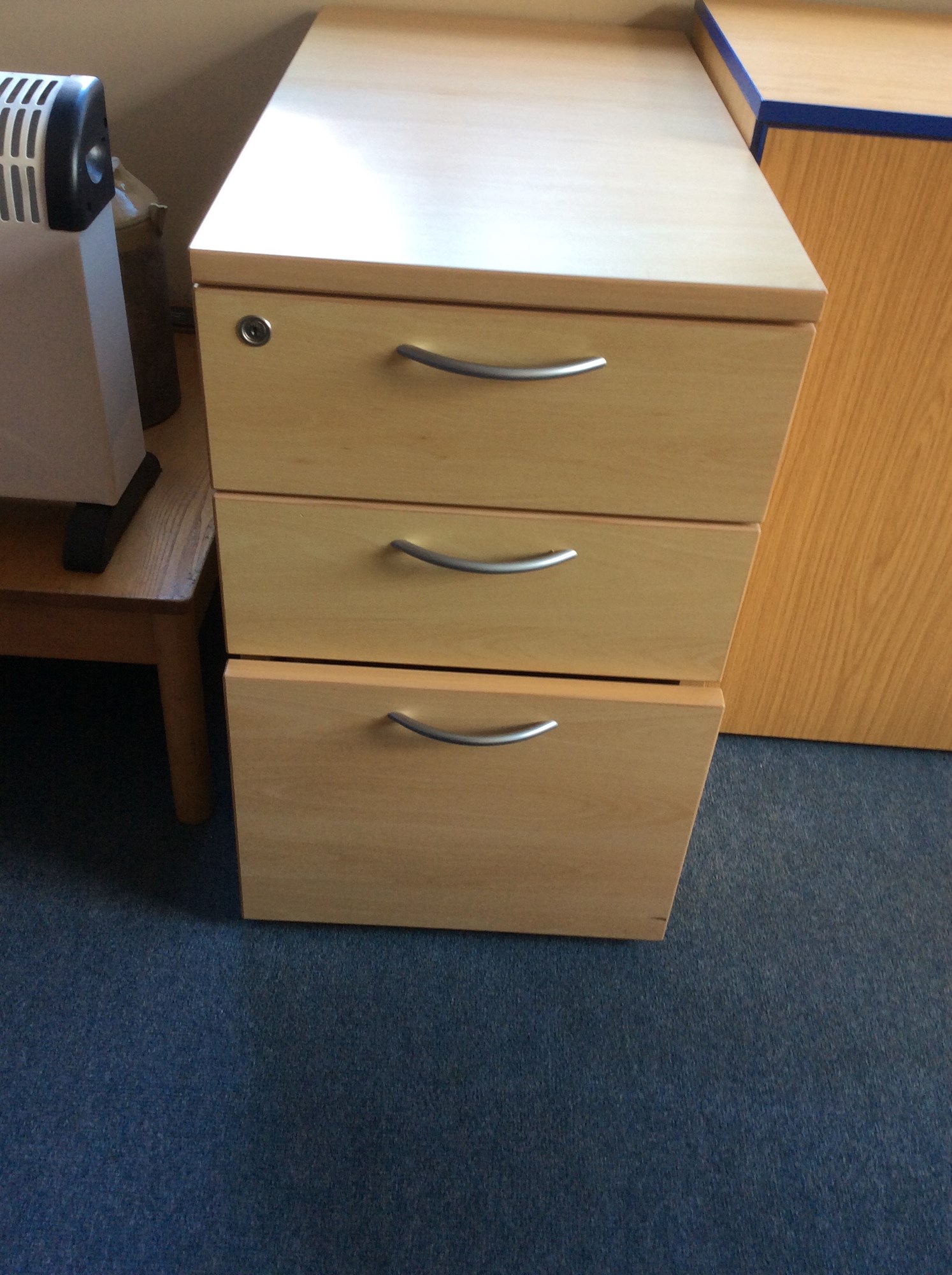 - Oxfordshire County Music
We need two more pupils to play the FLUTE in order to have a teacher from the Oxfordshire Music Service coming to our school so if your child is interested in learning an instrument, please contact the Oxfordshire Music Service. Tel: 01865 816990. To have a quicker response, you can also email Kate Roberts: kate.roberts@oxfordshire.gov.uk directly. She is a great teacher and the children would enjoy having the opportunity to learn this instrument.

We are delighted to announce that Guitar lessons start next week and if you think your child might enjoy playing guitar, please register your interest on the Oxfordshire Music Service website linnk: https://www.oxfordshire.gov.uk/residents/music-service/music-lessons/learning-instrument .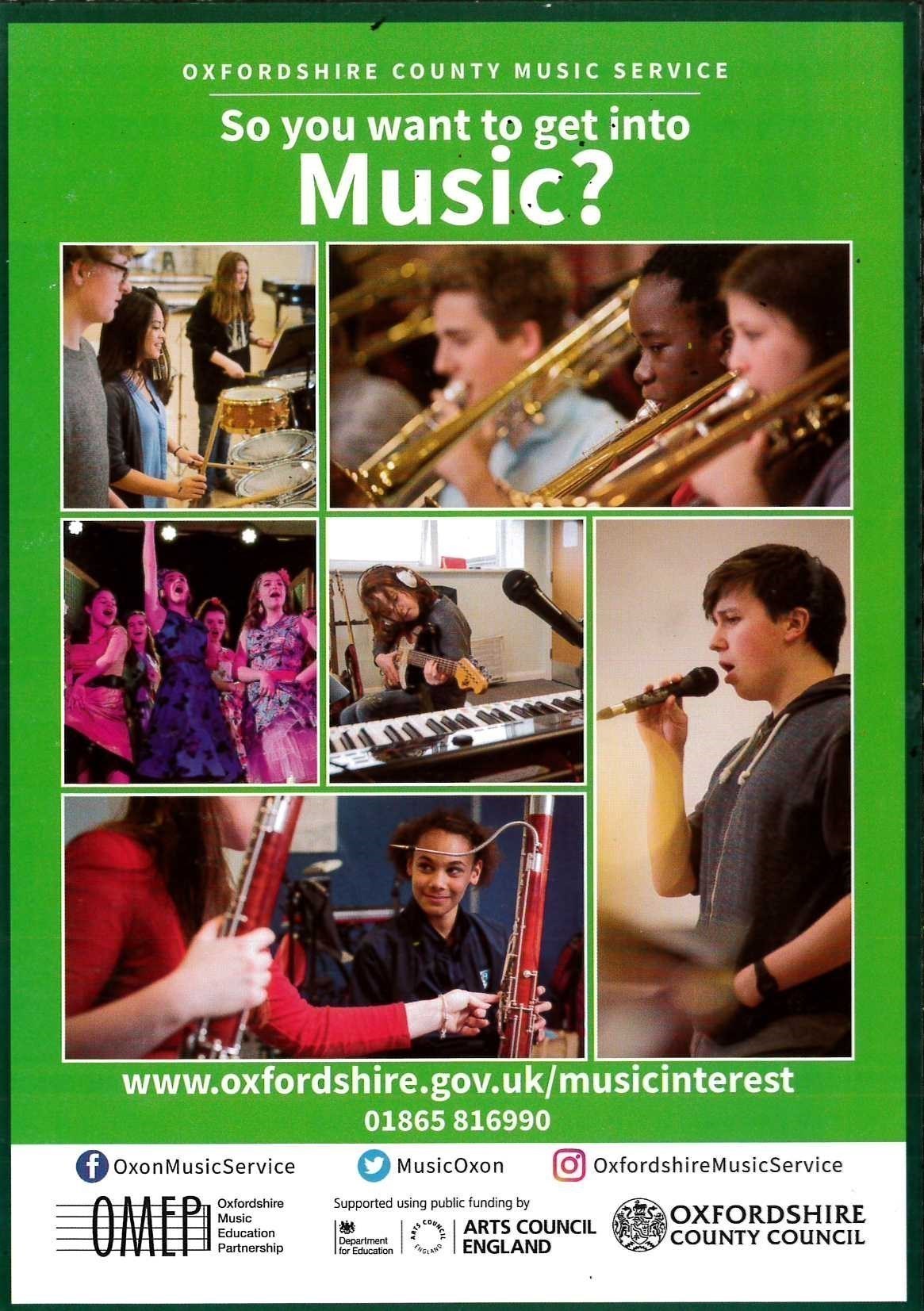 WEEK BEGINNING 9th September 2019

| | |
| --- | --- |
| Be friendly, respectful and kind | Ella (Yr1/2) for always helping other children in class. Ella is friendly, respectful and kind to all pupils |
| Be responsible | Henry (Yr1/2) for making the right choices and being a good role model |
| Be the best you can be | Emilia F.(Yr3/4) for trying really hard with her handwriting this week |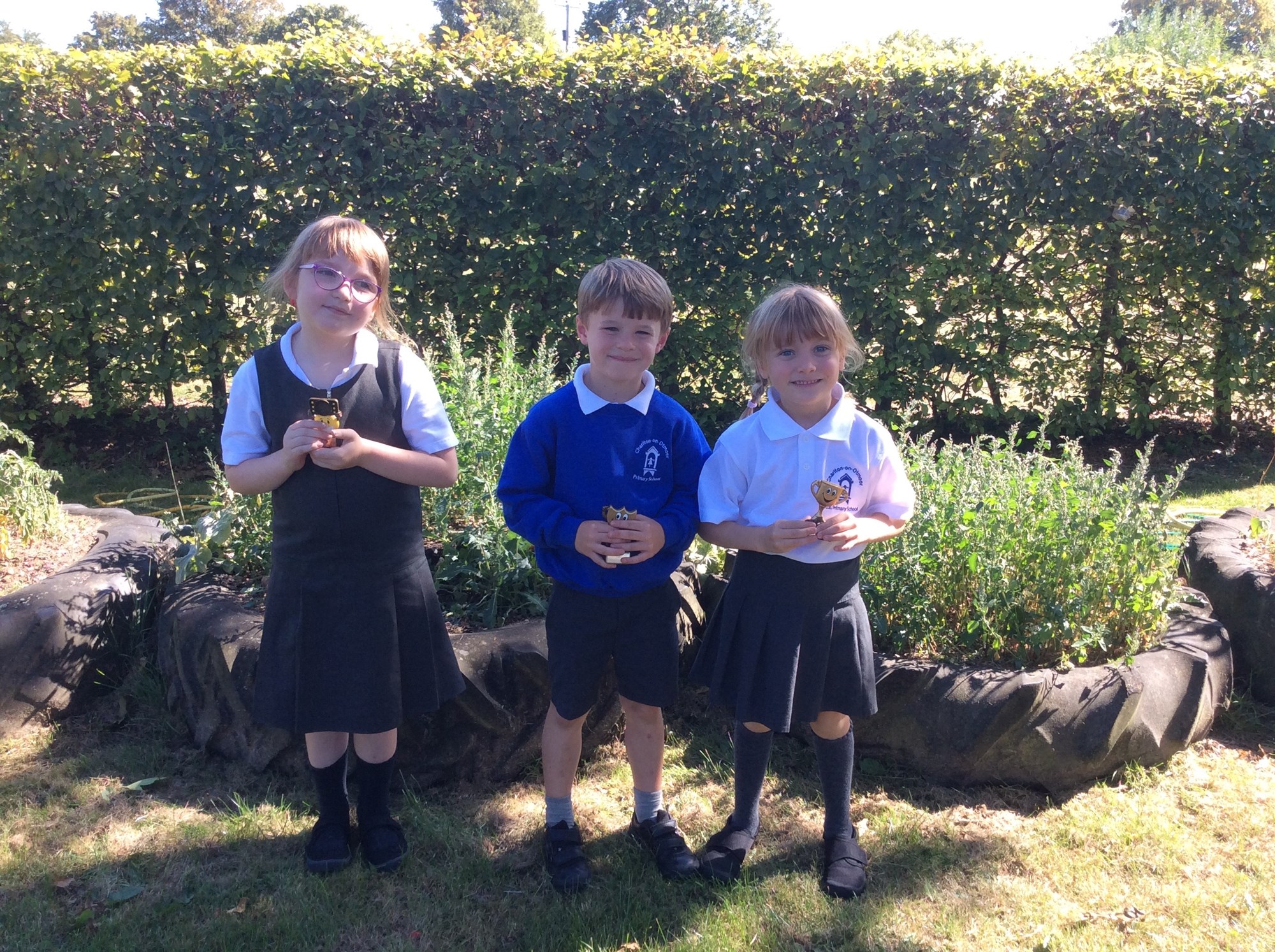 | | |
| --- | --- |
| FSU | Jamie for adapting to being an F1 and for being mature when her little brother goes home at lunchtime |
| Yr 1/2 | Amelia for working incredibly hard this week. We have been very impressed with her focus and effort |
| Yr 3/4 | Phoebe for being kind and caring towards her peers |
| Yr 5/6 | Grace for being helpful, focused and respectful |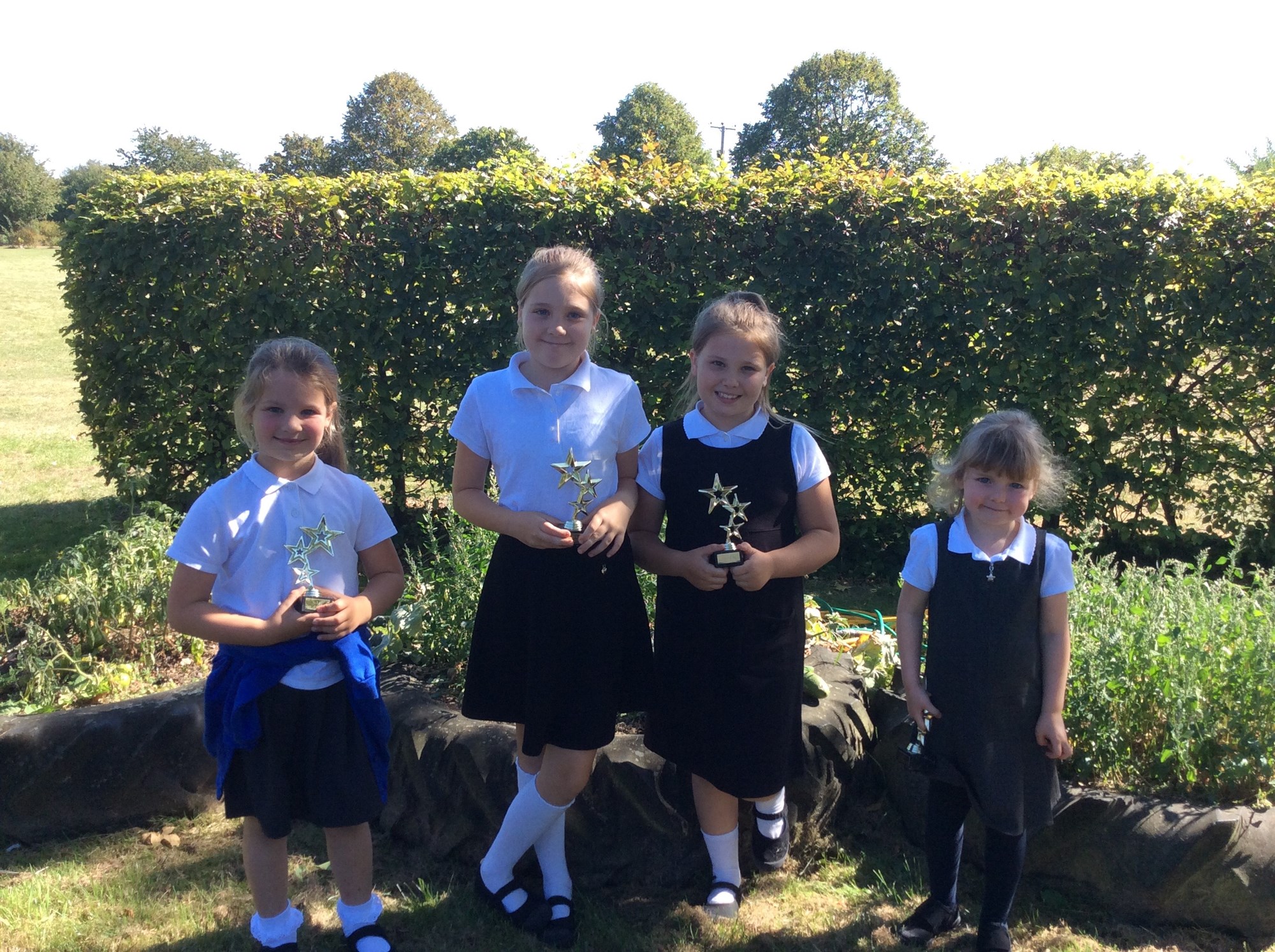 EVENT or NEWS OUTSIDE SCHOOL:
* The Oxford Philharmonic Orchestra
Good Afternoon,

The Oxford Philharmonic Orchestra would like to invite your pupils and their families to our next FUNomusica family concert – 'Bugs!!' at Oxford Town Hall on 29 September 2019, at 14:00. These events offer a wonderful introduction to the world of classical music for all!

We do hope you can join us for this special afternoon, generously supported by Oxford City Council – £4 child tickets and £10 adult tickets can be purchased via the Oxford Philharmonic Orchestra Box Office on 01865 980 980, or our website at http://www.oxfordphil.com/events/128221510/bugs-funomusica-family-concert-2019-09-29.

I'd be most grateful if you could publicise these events by sharing the enclosed posters digitally to your school.

Best wishes,

Georgia Goody-Miceli
Marketing Coordinator
01865 987 222 | www.oxfordphil.com
29a Teignmouth Road, London, NW2 4EB