This half term we will be looking at the following value:
Dear Parents,
I would like to begin by thanking all of you for following the new procedures in place at the start and end of the school day. The staggered timings enabled there to be more space on the playground as well as inadvertently helping with the parking difficulties as families arrive at intervals.
During the school assemblies this week, I have been speaking to the children about Global Citizenship. One of the school's strategic aims is for our pupils to become Global Citizens; empowering our children to be active citizens in our local and global society, strengthening pupil's ability to think critically about the world and enabling us to value equality. Throughout the year the teachers and I will be spending time focusing on five key ideas:
Diversity
Interdependence
Peace and Conflict
Human Rights
Sustainability
We will be exploring each of these ideas in turn with some class sharing assemblies between now and the summer. If you get the opportunity, spend a few minutes talking to your children about these ideas and how they can link this to their everyday life.
As you may have heard, Reverend Lisa is planning a village nativity for Wednesday 16th December. This is to replace the traditional Christmas service which normally takes place in the church. It has come to my attention that many of you are working tirelessly behind the scenes to create what I am sure will be an incredible 'alternative nativity'. Thank you for your support.
On a final note, there have been discussions regarding whether adults should be wearing a mask when dropping off and collecting children. We actively encourage the wearing of masks/visors although this is not something we are currently making compulsory for staff and parents.
Have a great weekend
Mr Griffin
Thank you so much Ceri, Chloe and Ella. Can't believe you managed to fill three wheelie bins with leaves! We really appreciate your hard work.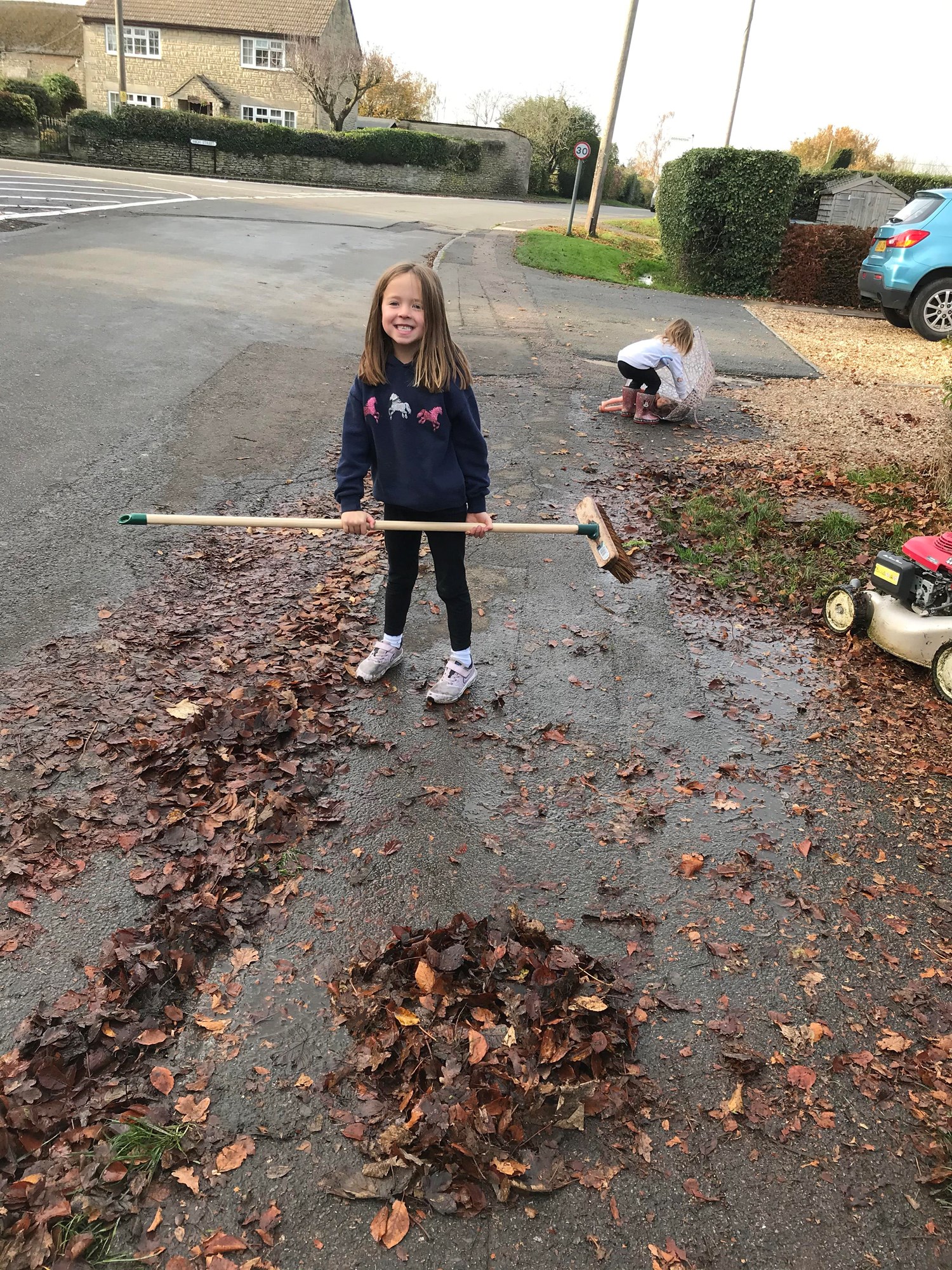 A big thank you to Emily, Willem, Logan, Mitzi and Willow for giving up their break to take care of the school grounds and clear up some leaves.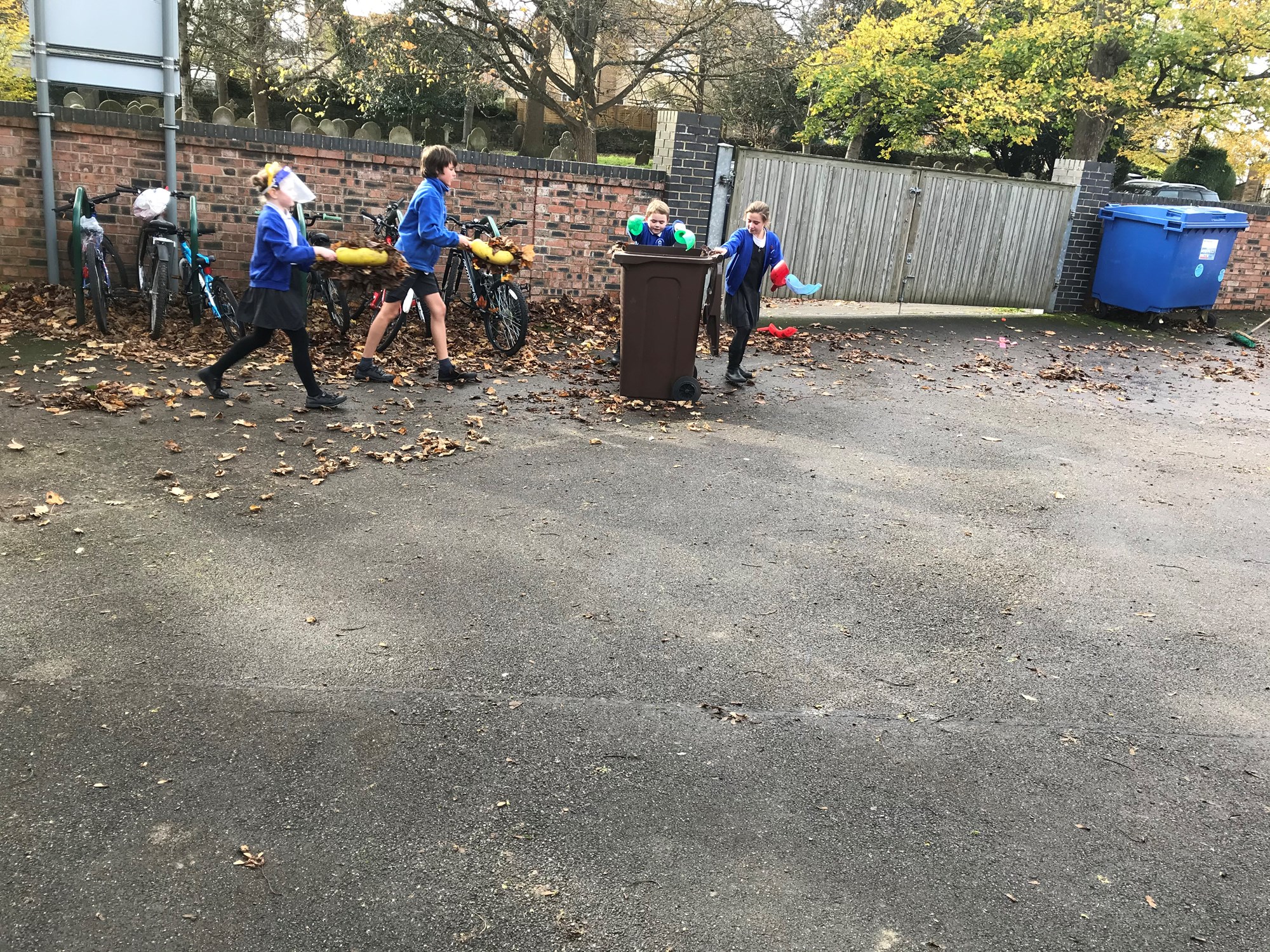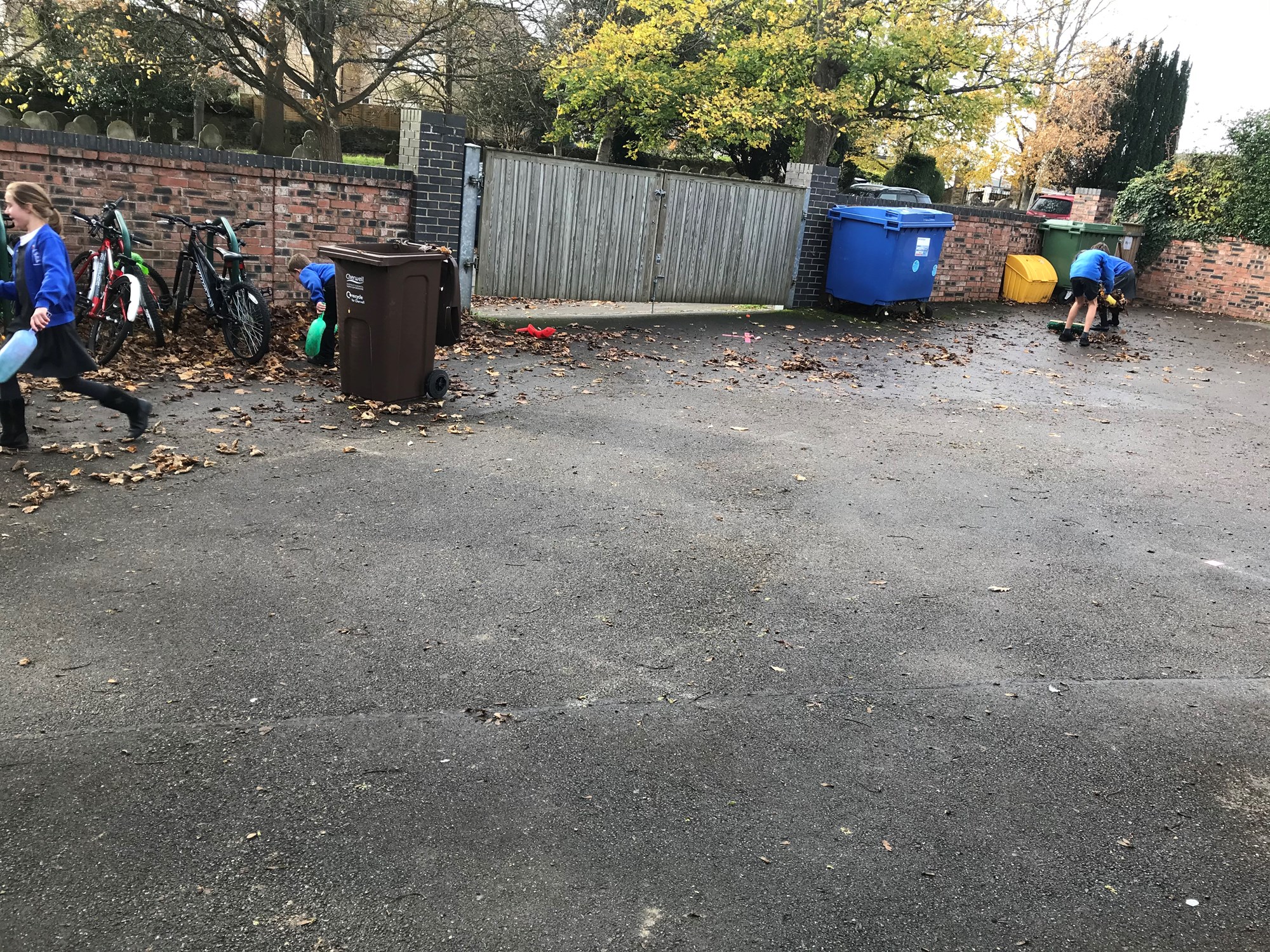 The FSU children had a lovely walk through the village on Tuesday to observe the signs of Autumn. Thank you to Mr Wood and Mr Christopher for coming with us. Back in the classroom we have been contrasting our four seasons with the two seasons (rainy and dry) experienced in Kenya.
- Christmas Lunch for the entire school
All the school parents/carers received an email inviting them to fill out the form for the Christmas Lunch on Tuesday 15th December. Please can you ensure that you do so before the 27th of November deadline. Thank you for your cooperation as it will help greatly with planning.
- Woodstock visit for KS2
The Yr3/4/5/6 parents received an email regarding the visit to the Woodstock Museum in February 2021. Please ensure that you fill the form out before the 6th of December deadline.
By now, you should all have received your photo proofs. The return date for orders was listed as 20th November but Ian has extended it to the 27th November. It has been updated in the online ordering system but will still probably show as the 20th on the proof cards.
As part of our topic on the local area, KS2 enjoyed a walk to Otmoor on Wednesday. We looked at maps of the area and identified some of the buildings, roads and the river.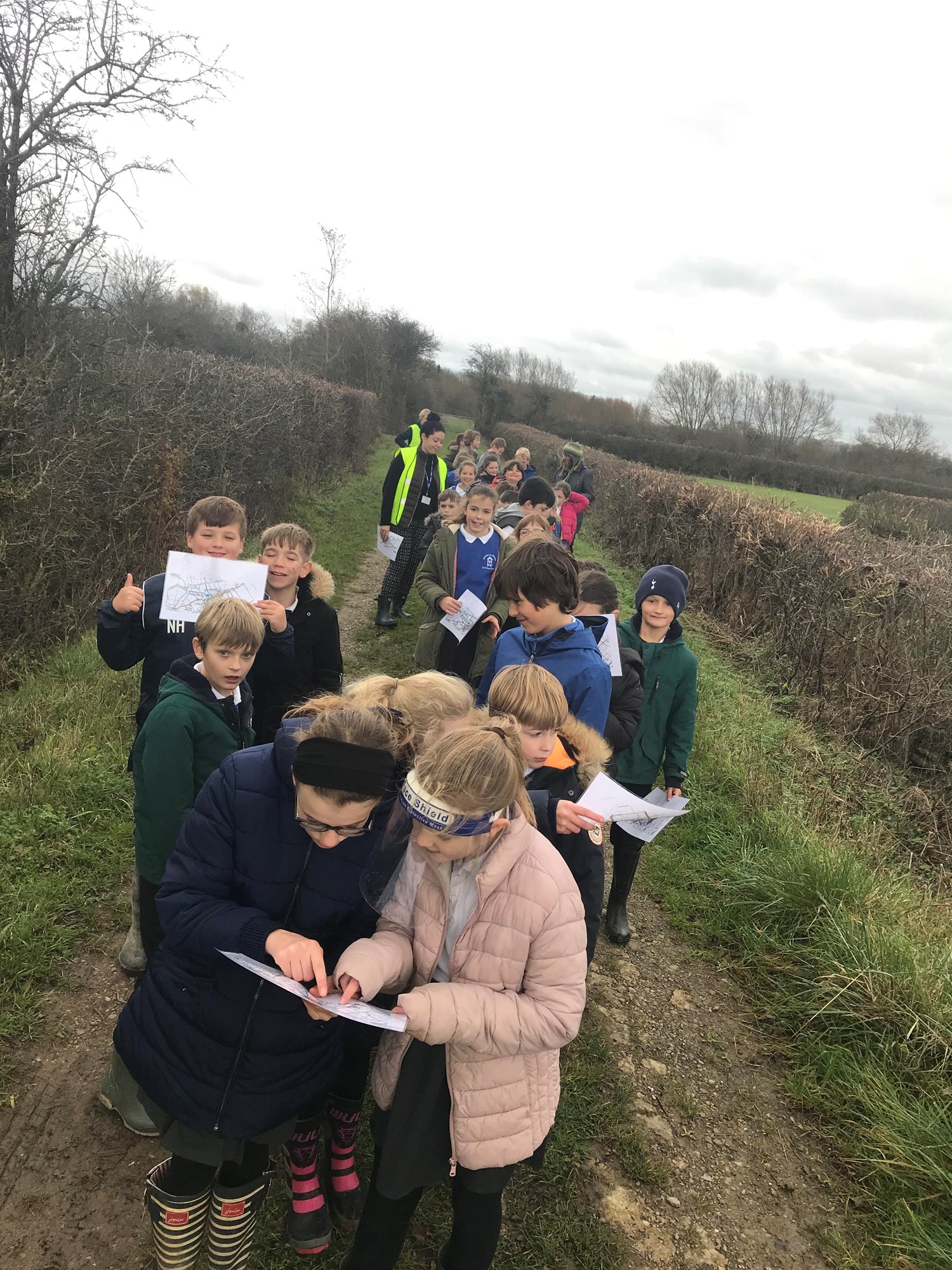 RECEPTION ADMISSION SEPTEMBER 2021
We are now accepting applications for Reception entry in September 2021 (see Key Admission Dates attached). Parents should be encouraged to apply online at www.oxfordshire.gov.uk/primaryadmissions as this is the most secure way of applying, but if parents cannot access the online process, we do have a paper form that I can send you.
Starting School Brochures are no longer being printed, but all the information contained in the Brochure is available on our admissions website.
The closing date of Reception applications is 15th January 2021, and the National offer date is 16th April 2021. The 15th January closing date is extremely important, as late applications will not be considered until May 2021 after the first offers have been made. Parents who make a late application are less likely to be offered a place at one of their preferred schools. The details of the admissions process is widely advertised in Doctors Surgeries, Libraries, Parish Councils, and made available to the 2,500 subscribers to the OCC Early Years Newsletter.
Regards
School Admissions Team
Education, Sufficiency and Access
County Hall, 4th Floor
New Road
Oxford OX1 1ND
Email: admissions.schools@oxfordshire.gov.uk
Website: www.oxfordshire.gov.uk/admissions
Poster and Admission dates on PDF below.
- Primary School Health Team Newsletter - Term 2 November 2020
Please find below the latest Newsletter from the Health Team.

| | |
| --- | --- |
| Be friendly, respectful and kind | Neive L for thinking of others and being considerate during breaktimes |
| Be responsible | Chloe F for cleaning up the leaves on the pavement outside the school |
| Be the best you can be | Kara for asking for help and persevering with a challenge |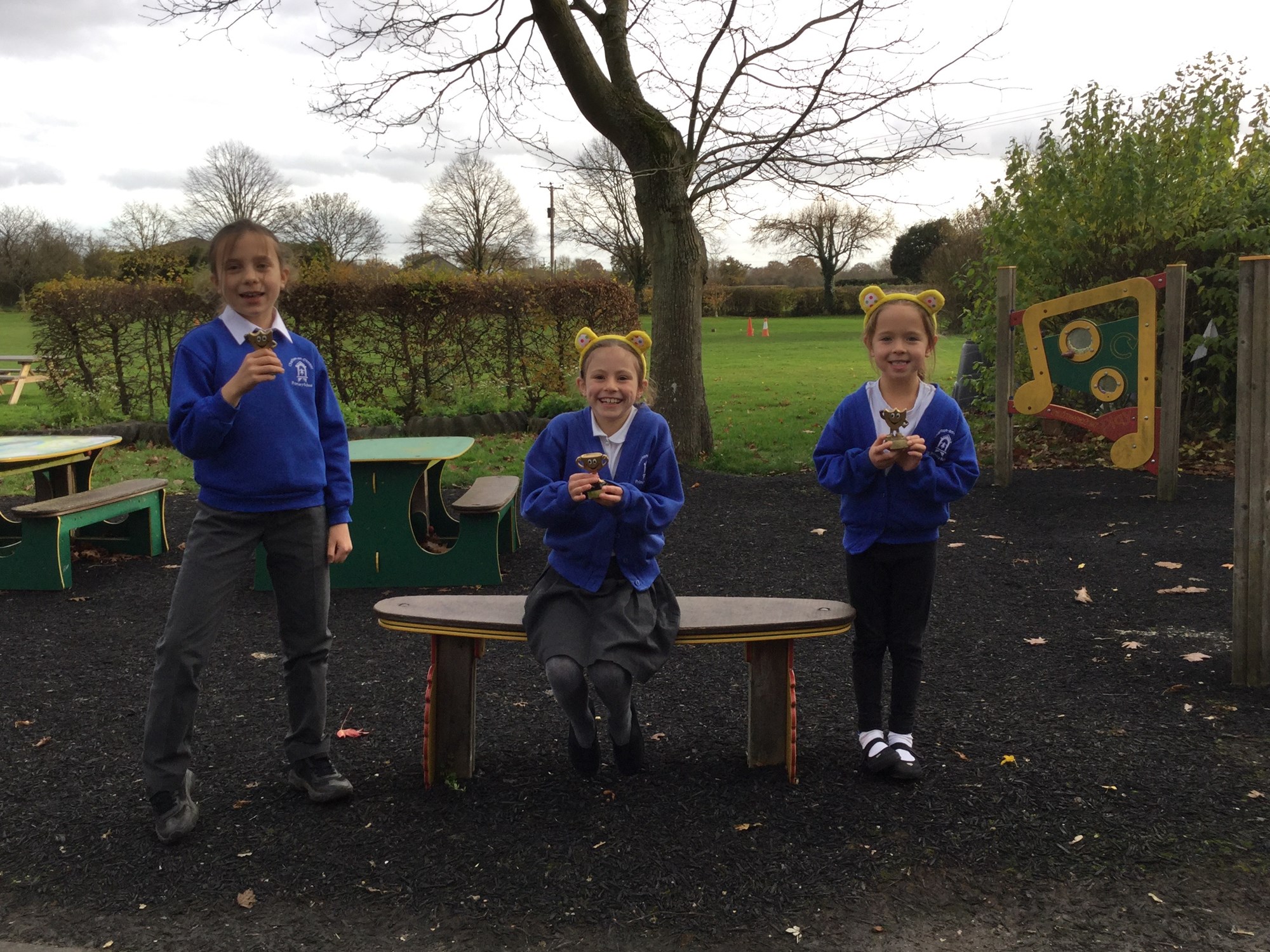 | | |
| --- | --- |
| FSU | Teddy (represented by his big sister) for super listening in maths and phonics |
| Yr1/2 | Mackenzie for fabulous reading, we are very proud |
| Yr3/4 | Freddie for working independently this week, setting a good example on our Otmoor walk and for being responsible |
| Yr5/6 | Mitzi for always getting on with her work independently and working sensibly with her partner (she was getting ready for cycling so is not on the photo) |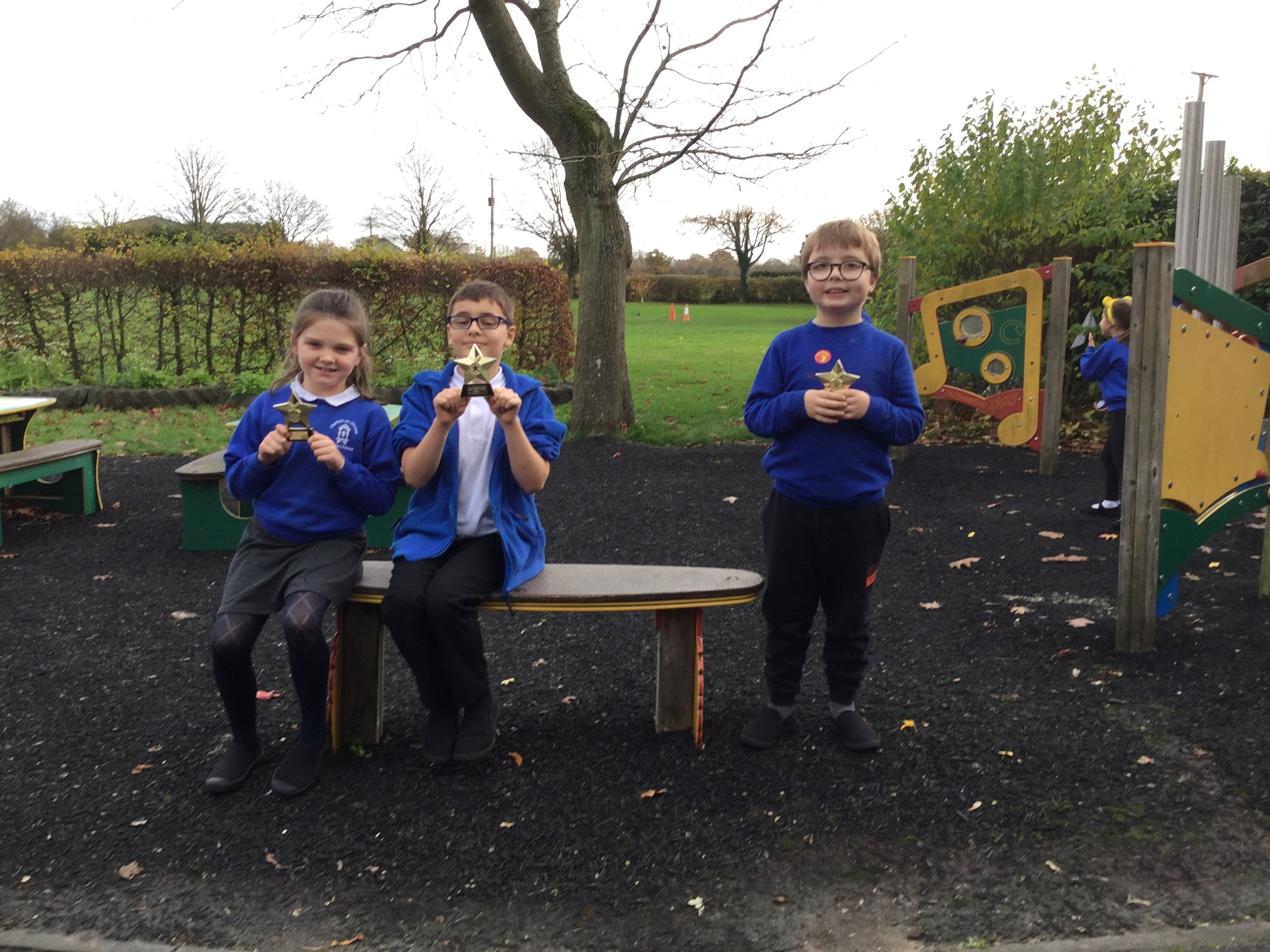 A necklace found on the front playground and 2 plates (left after the PTA cake sale) are at Reception to collect if they are yours!