This term we will be looking at the following value:
Welcome
Dear Parents/Carers,
It has been an incredibly busy week at Charlton with the year six pupils sitting their SATs examinations. The pupils have worked incredibly hard demonstrating resilience and dedication. Children have missed out on being in school for a significant period over the last few years and this makes their achievements even more impressive.
Next Tuesday, we have a whole school inter-house cricket and rounders festival. This is being led by Mrs Kirkwood from The Cooper School who has kindly offered to come along to share her expertise. All children will need to come to school in their PE kit on what promises to be a very exciting event.
Have a great weekend.
Mr Griffin
Charlton News
Our fabulous litter pickers have now received a certificate to say thank you for being amazing eco friendly citizens. Thank you to those of you who sent in your milk carton lids and blister packs for recycling.
Grace M in year 3 is collecting old towels for Tiggywinkles Wildlife Hospital. The eco council would like to support her so please send in any unwanted towels hiding in your airing cupboards, thank you.
Key Dates for your diary
24thth May: School Photographs Groups in the School Hall
25th May: School Photographs FSU in the School Hall.
8th July: School sports day, Charlton School Field.
9th July: Summer fete 2-4pm Charlton School Field.
13th-15th July: Hill End Camp Year 5/6 pupils.
Cycling proficiency dates:
Wednesday 18th May: 2pm
Friday 10th June: 2pm
Friday 17th June: 12:30pm, test at 1.30pm
| | | | |
| --- | --- | --- | --- |
| Explorer | Love | Geordie | for his enthusiasm and knowledge of stories within a small group. |
| Pathfinder | Resilience | Lily | for trying really hard with writing this week. |
| Adventurer | Respect | Mackenzie | for being respectful to adults, especially other adults that come into school. |
| Navigator | Resilience | All of year 6 | for working so hard in their SATs this week and having a brilliant attitude to learning. |
Drop & Play: Mon-Fri 8.30am-8.45am
Breakfast club: Mon-Fri 7.50am-8.45am
CAST times: Mon-Thurs 3.15pm-4.15pm
3.15pm-5.30pm & 4.15pm-5.30pm.
If you would like your child to attend Breakfast Club or CAST, please book a place using the app.
Emergency mobile number for CAST:
Explorers
In FSU this week the children loved enacting out sending Mr Grinling's lunch from the climbing frame white cottage on the cliffs to the lighthouse (Tyre pile.) We had lots of fun outside despite it raining. We also had fun exercising our fine motor skills feeding tennis ball monsters with pasta!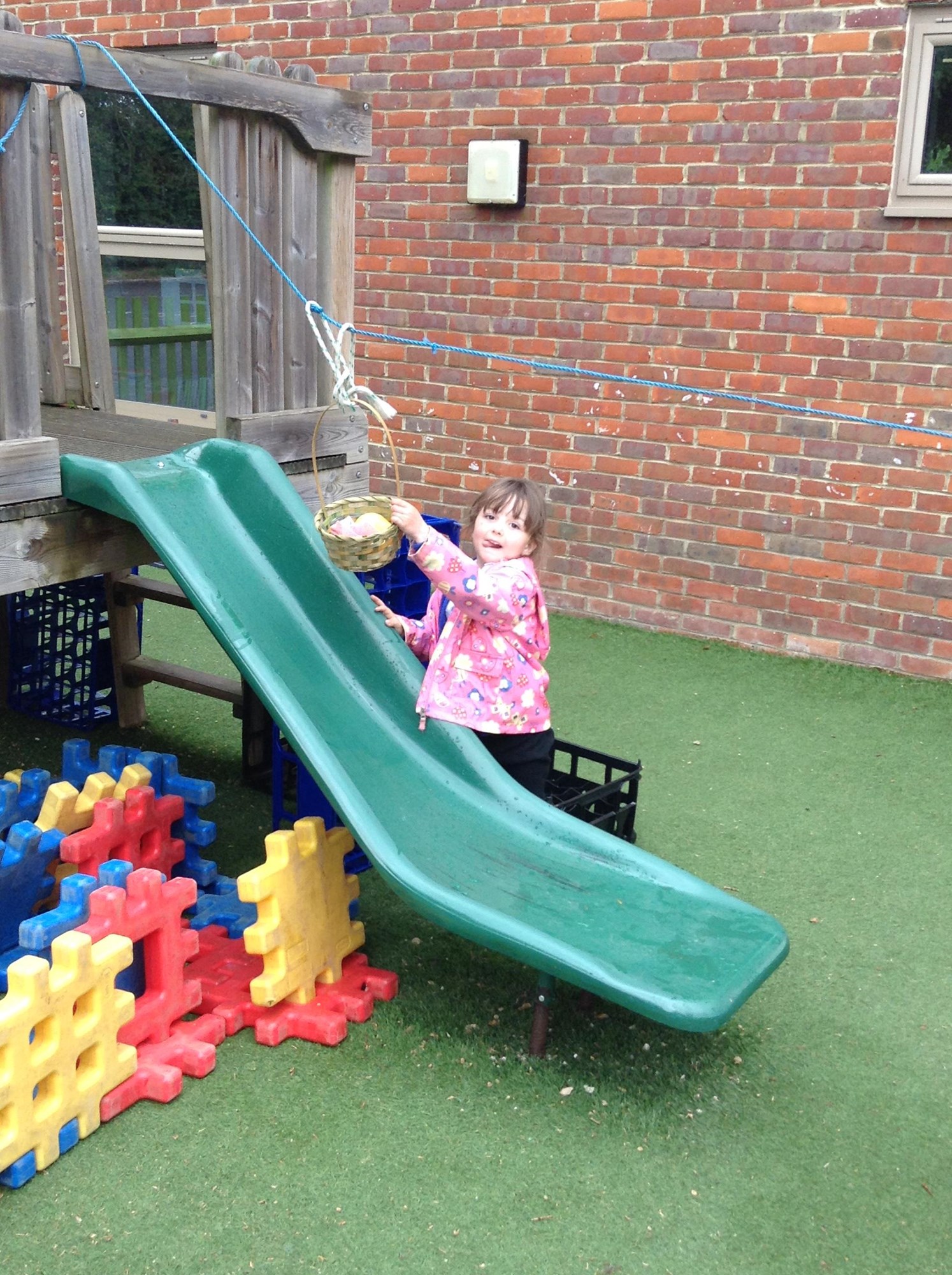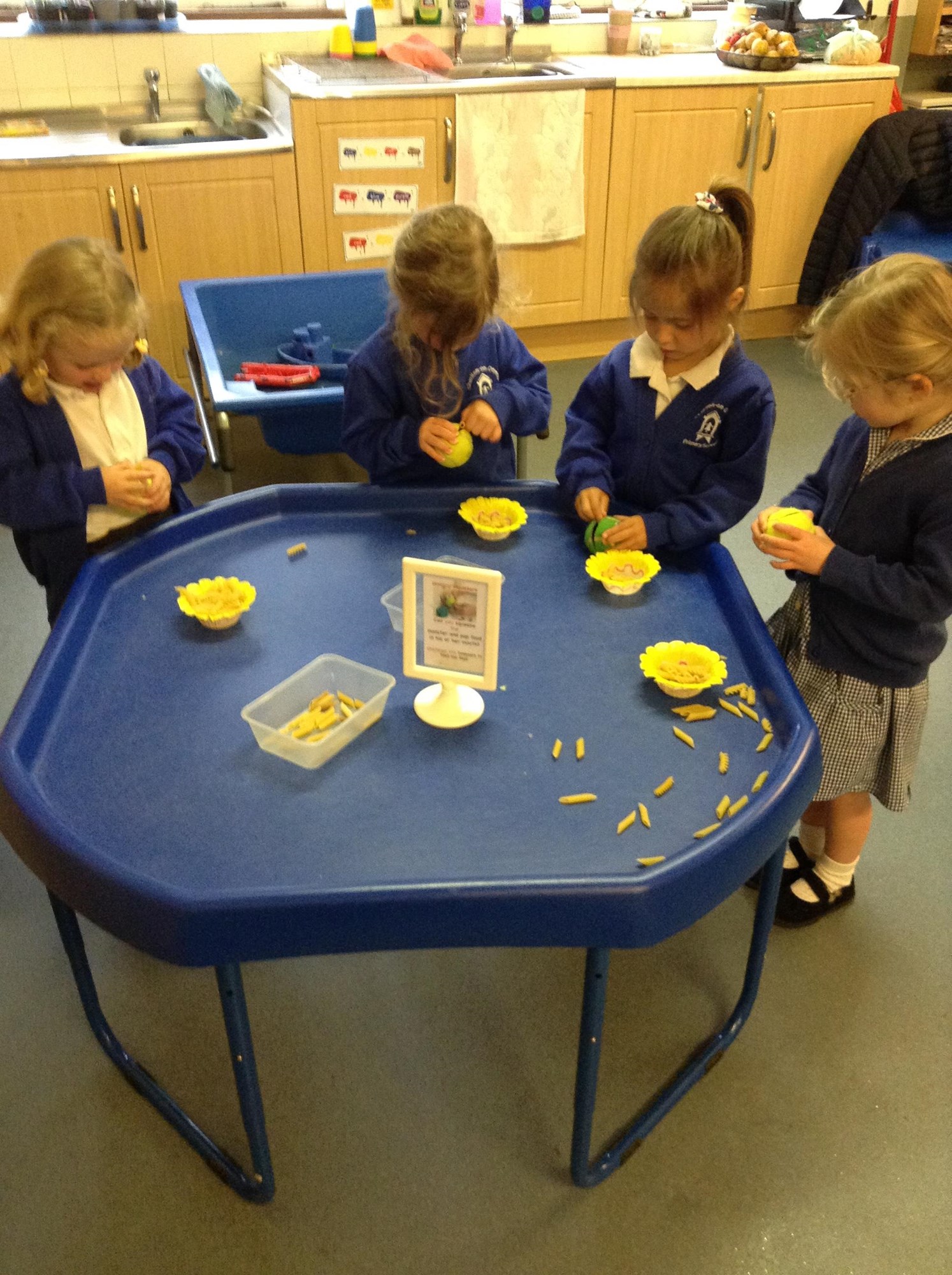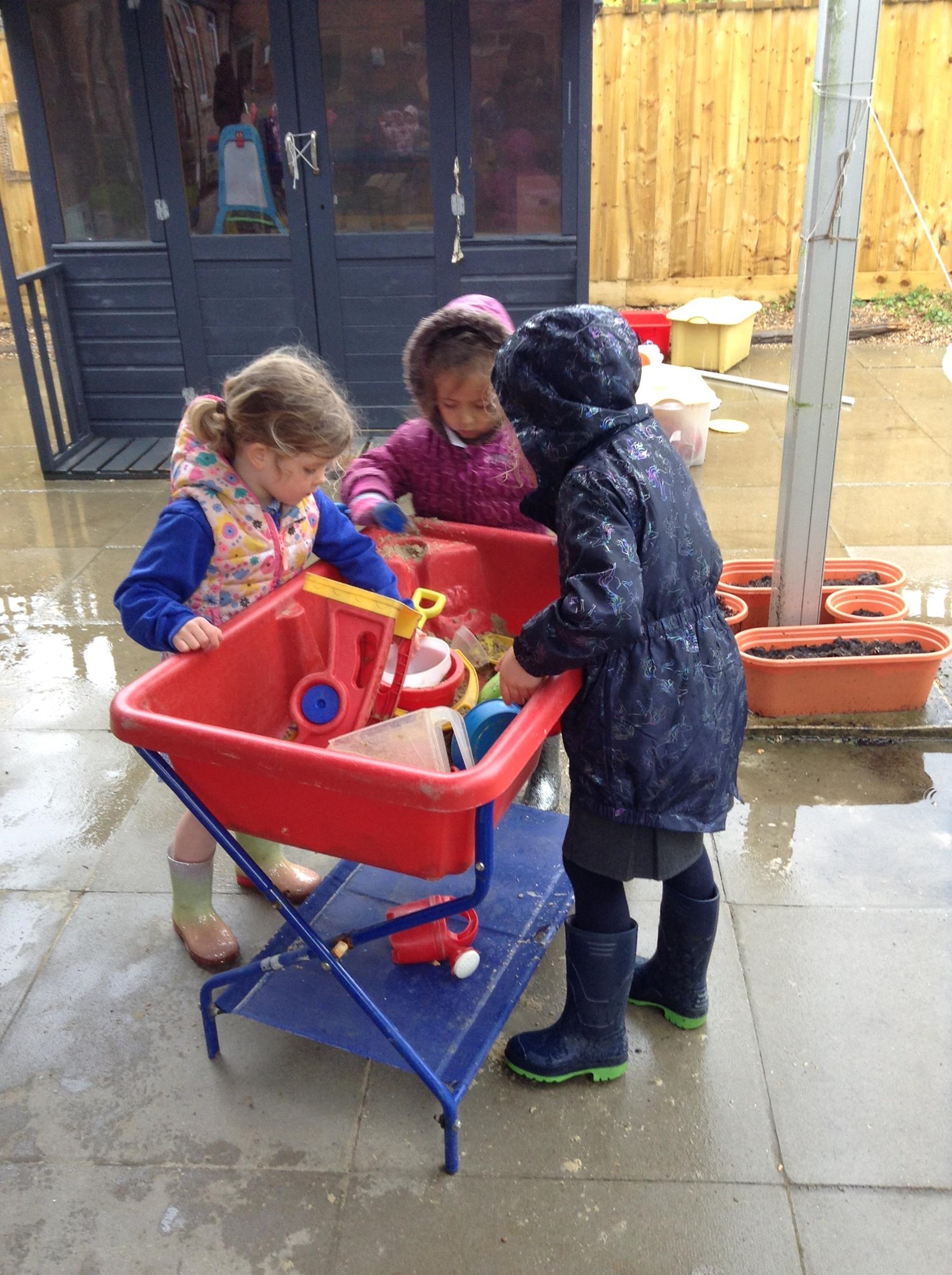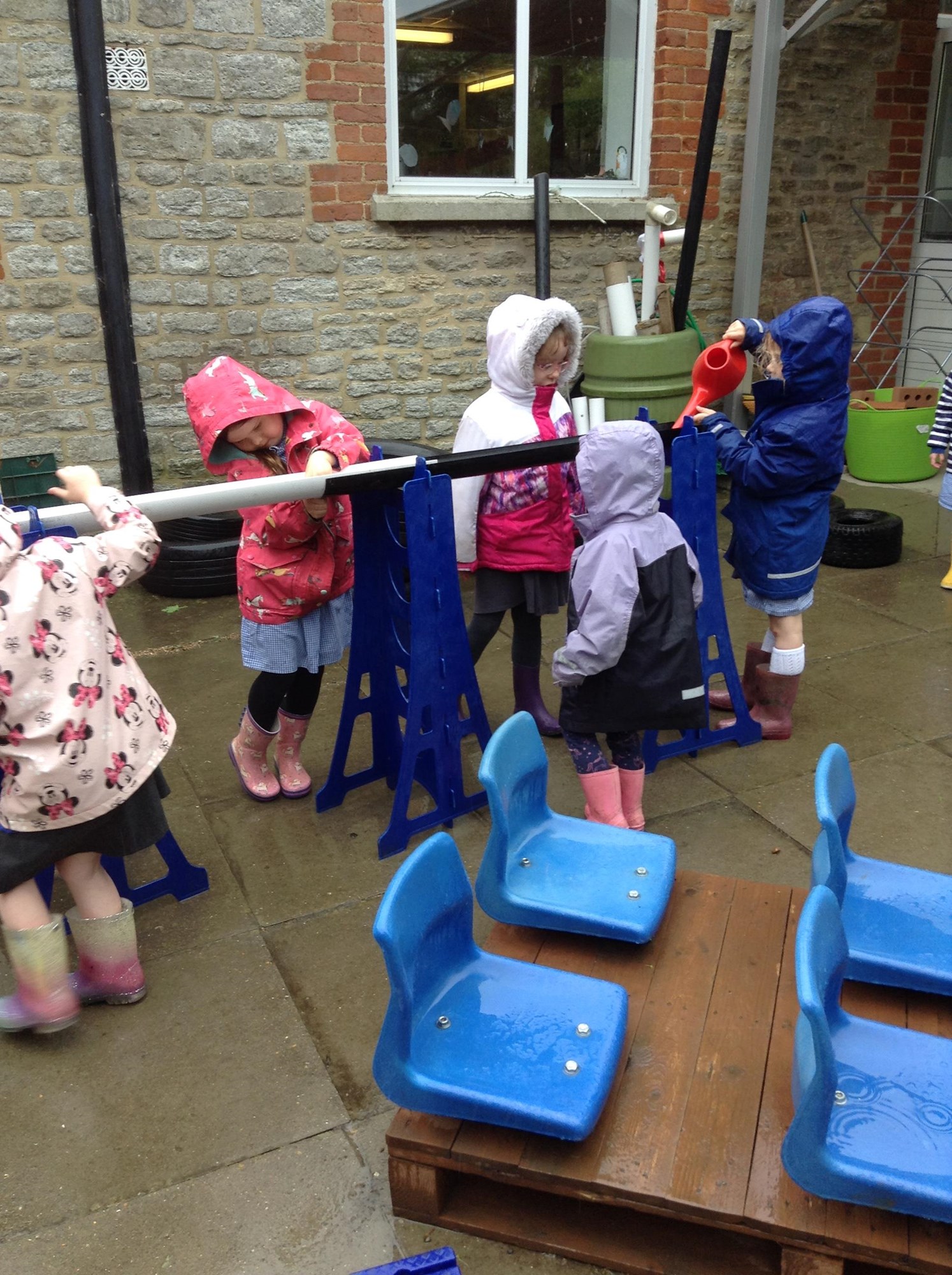 Pathfinders
Year 1 and 2 have really enjoyed writing their own 'Traction Man' stories this week. Traction Man is a superhero and in their stories, he comes into the classroom to save the day! This week he saved the pencils from the evil pencil pot, climbed up the whiteboard and rescued the books in the book corner!
The children have been really creative with their writing and used their imaginations to make the classroom come to life! The adjectives they have used such as 'precious' and 'delicate' have been amazing!
Well done Year 1 and 2!
Adventurers
As Adventurers we have started looking at our new book River stories. We began by looking at the first story and using the text to help us answer questions and find out all about the Nile. We answered questions such as how long in the River Nile and what countries does it flow through?
We also found out some interesting stories linked to the Nile, such as, in 1953 Ernest Hemmingway and his wife were flying across the Murchison Falls when their plane crashed. Luckily a rescue plane arrived, but as it took if, it also crashed. They decided to continue the rest of their African trip by car.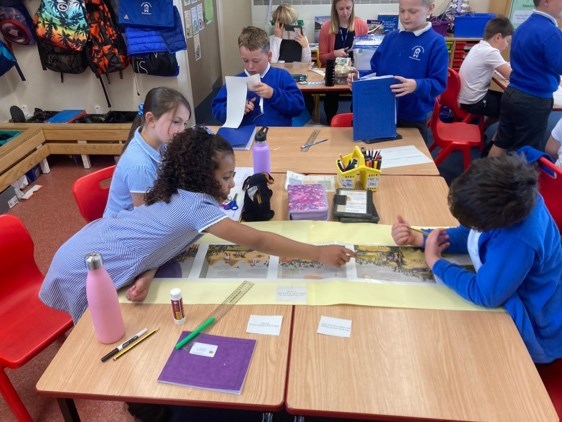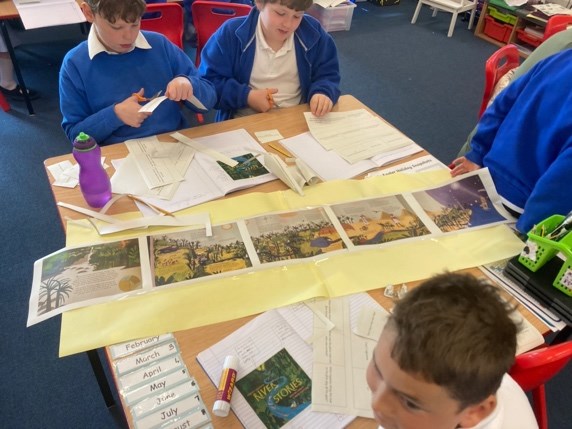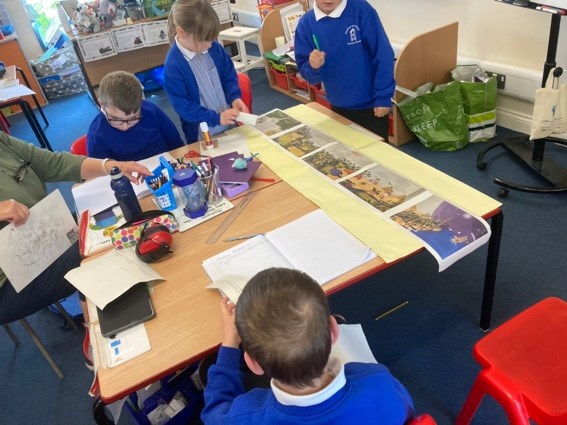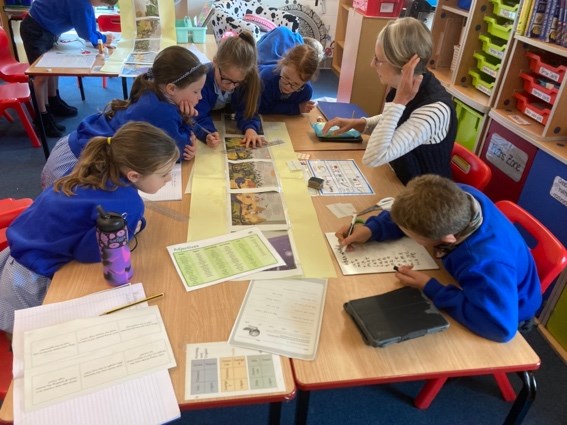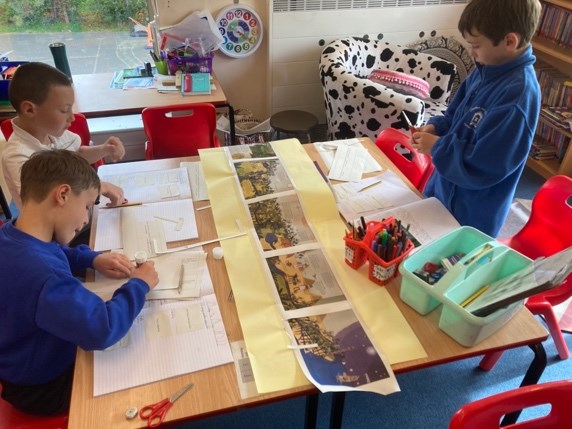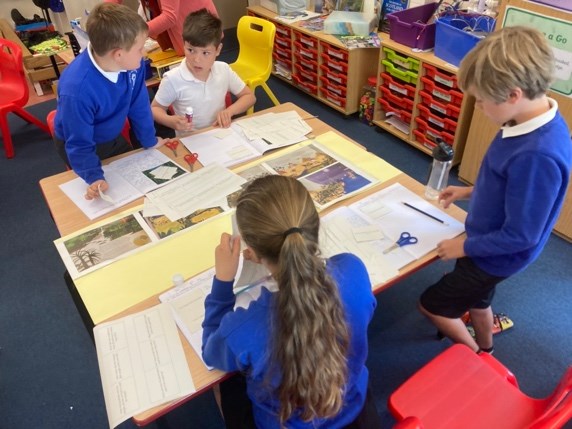 Navigators
Year 6 have worked incredibly hard this week and have shown a brilliant attitude throughout all of the assessments. We are SO proud of them. Well done, Year 6!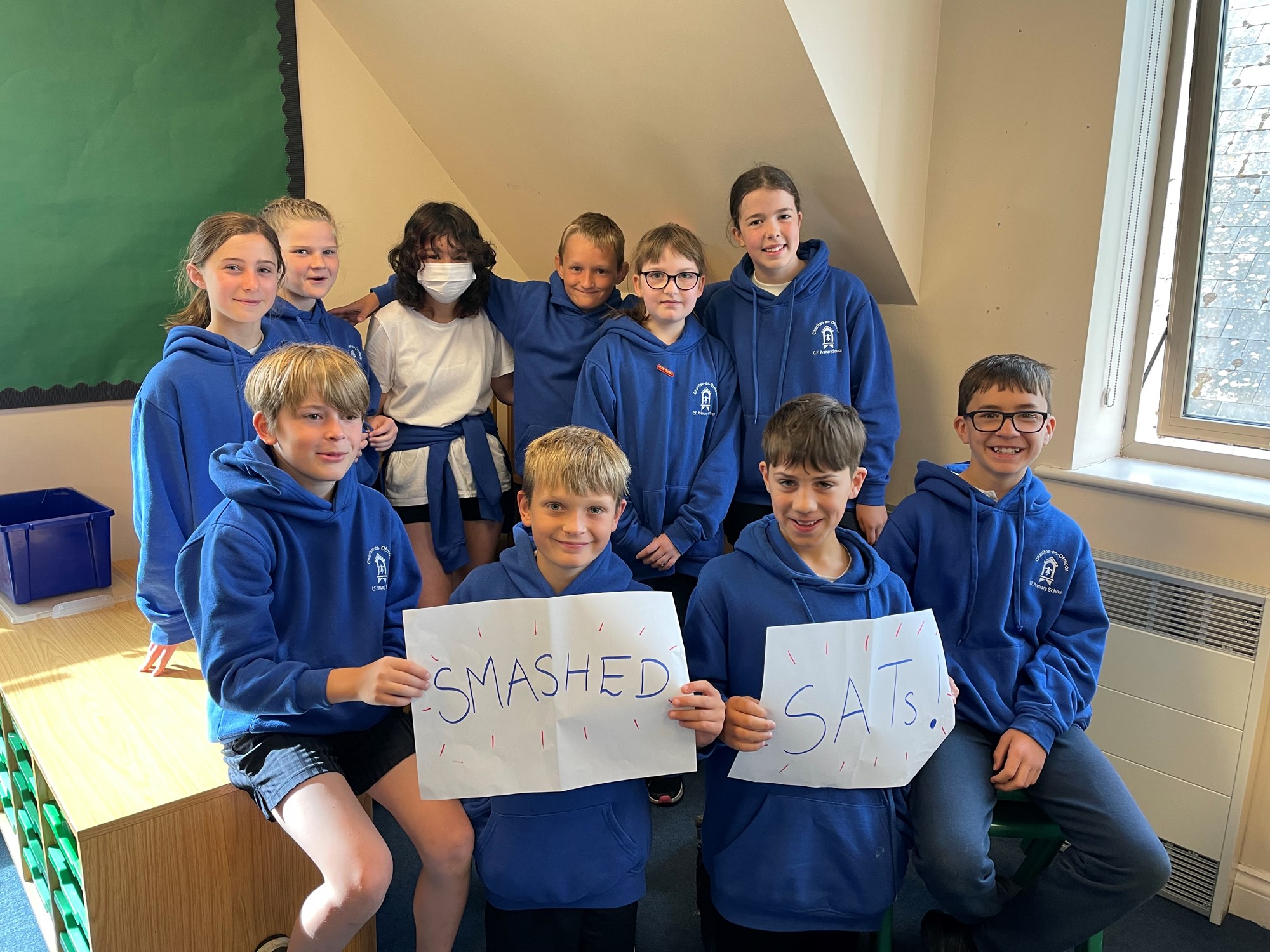 Safeguarding
Please contact Miss Giles, Mrs Clarke or Mr Griffin should you have any safeguarding concerns. Heather Phillips is our Safeguarding Governor, and she can also be contacted via the school office. Safeguarding at Charlton is our number one priority and it is great news that we have a third member of staff with this level of training and knowledge.
COVID-19- Latest Government update can be found here:
Coronavirus (COVID-19) - NHS (www.nhs.uk)
If you have any questions regarding the guidance, please do not hesitate to get in contact with the school and we will go through this with you. If your child does have to self-isolate, the school will provide home learning for them for the duration of this time.