This half term we will be looking at the following value:
Dear Parents,

It has been such a joy to end what has been an incredibly challenging and difficult year in celebratory fashion.

Christmas jumper day was a huge success with the school raising £68.30 for the PTA. The traditional Christmas lunch was celebrated by all the staff and children with carols playing in the background to laughter and far too much turkey and stuffing. During my Headteacher assembly, the children watched an ELF movie with a difference; the script had been magically changed to include the staff of Charlton-on-Otmoor. At the end of the movie, every child received an early Christmas gift!

On Thursday, the whole school walked around Charlton-on-Otmoor taking part in the Village Nativity (please see a few pictures below). I would like to thank all of the community for making this event such an incredible occasion for the children. The whole school would like to share and express our gratitude and appreciation for Reverend Lisa and all of you who made this possible. It really was a special occasion.

To mark the end of term, every class watched a virtual panto this morning. This was a lot of fun and a chance to get into the festive spirit before having a class party after lunch. It was great to see so many children wearing party clothes and making the most of the final few hours before we break up for the Christmas holidays.
On a completely different note, a few weeks ago, the children took part in a school cross country competition. Mrs Kirkwood from the Cooper School, recorded children's scores from a range of primary schools across Bicester and I am excited to inform you that the Year 1 and 2 girls were the second fastest team with Ella in year 2 achieving the quickest time out of anyone in her age category. Well done to Ella, Isla, Grace and Emily!

I wish all of you a relaxing and safe Christmas holiday. I hope you enjoy spending time with
your families, where possible and look forward to seeing you all in 2021.

Happy Christmas
Mr Griffin
Yr 5/6 party - Very artistic!
Year 6 were keen not to miss out on their annual responsibility of reading the Christmas story in church (due to Covid19) so they put together a powerpoint (led by Emily), practised their words and videoed themselves reading the Nativity script. Please do not share the link on social media or outside your family
We all wanted to thank you very much for your wonderful gifts and wish you a wonderful Christmas with your families. We look forward to seeing the children back on Tuesday 5th January (Monday 4th is an INSET day). Thank you.
We would like to say a very big thank the PTA for the Party Boxes that they managed to prepare for the children today. They had a fabulous afternoon playing and eating!
- Street Tag & Fit4Change
Don't forget to sign up to those 2 Apps.
With Fit4Change, you can fundraise anytime for free for your favourite Charities.
Street tag Walk and Earn Rewards when you walk, cycle or run.
- Mental Health Support Team
Dear Schools,
Please find attached a winter wellbeing poster produced by MHST for your and young people use for the Christmas break. We wish you all well over the break and hope to reconnect with you in the new year.
- New Exciting After School Club
You should all have received an email last week about our new exciting after school club so please do fill in the form using the following link: https://forms.gle/Bg1jvXkb47DqnHex8 before the 4th January 2021 if you want to benefit from the early bird tariff.
- Yr5/6 Residential at JCA at the end of June
Please continue to send your consents for the trip named above.
I will be sending the "Health and Diet" Google Form sometime next week as JCA would like to have them well ahead of time.
- School Health Nurse Team
Dear Parents,
If you still wish to access our Flu vaccination clinics, we have added more spaces on Wednesday 13th January 2021 at The Whitelands Academy, Bicester. This shall be the last clinic we are offering in the Bicester area.
Please use the link and booking reference you would have previously received via email. You would have received this if your child was absent when we attended their school.
Thank you
School Health Nurse Team
RECEPTION ADMISSION SEPTEMBER 2021
We are now accepting applications for Reception entry in September 2021 (see Key Admission Dates attached). Parents should be encouraged to apply online at www.oxfordshire.gov.uk/primaryadmissions as this is the most secure way of applying, but if parents cannot access the online process, we do have a paper form that I can send you.
Starting School Brochures are no longer being printed, but all the information contained in the Brochure is available on our admissions website.
The closing date of Reception applications is 15th January 2021, and the National offer date is 16th April 2021. The 15th January closing date is extremely important, as late applications will not be considered until May 2021 after the first offers have been made. Parents who make a late application are less likely to be offered a place at one of their preferred schools. The details of the admissions process is widely advertised in Doctors Surgeries, Libraries, Parish Councils, and made available to the 2,500 subscribers to the OCC Early Years Newsletter.
Regards
School Admissions Team
Education, Sufficiency and Access
County Hall, 4th Floor
New Road
Oxford OX1 1ND
Email: admissions.schools@oxfordshire.gov.uk
Website: www.oxfordshire.gov.uk/admissions
Poster and Admission dates on PDF below.

| | |
| --- | --- |
| Be friendly, respectful and kind | Sandra L & Françoise T for their amazing work in organising the running of the school during a pandemic |
| Be responsible | Grace C for being responsible for her presentation. Grace has been working really hard on her handwriting - Ms Sandford is very proud |
| Be the best you can be | Yr1/2 Girls' running Team for an amazing achievement coming 2nd in the inter-school cross country |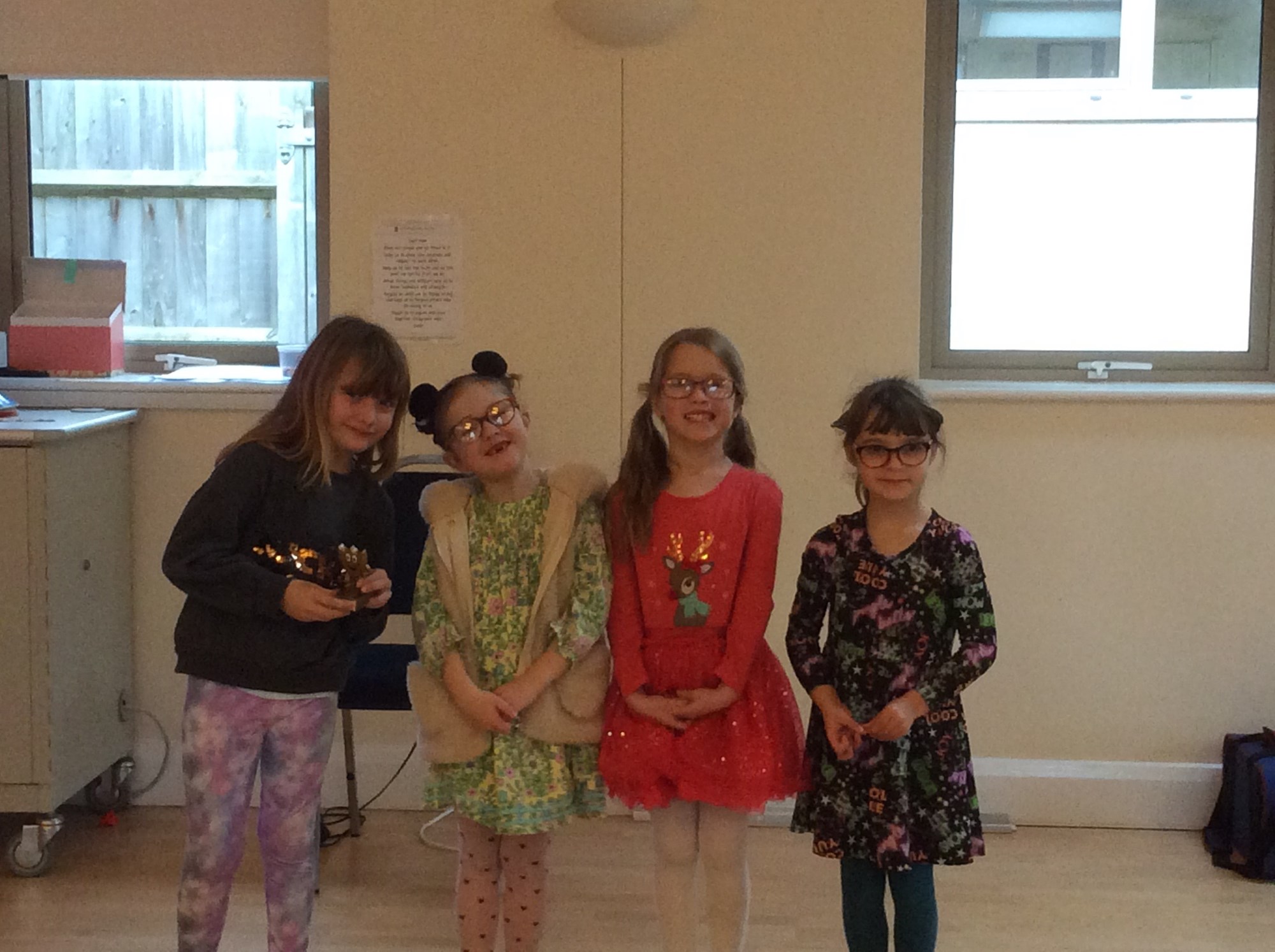 | | |
| --- | --- |
| FSU | The whole class for behaving so well on our walk yesterday. Have a very happy Christmas |
| Yr1/2 | Ella for achieving the fastest time in Bicester in the cross country |
| Yr3/4 | The whole class for their fantastic work in English and for being kind to each other this half-term |
| Yr5/6 | The whole class for behaving beautifully while on the Nativity walk and for working so hard all term |
Ella - Well done and goodbye!
Good luck at your new school.