This term we will be looking at the following value:
Welcome
Dear Parents,
We have had a fantastic final day of the half-term with children finding lots of creative ways to break the school rules! In this week's newsletter you will find lots of information about the Charlton World Book Week. We are planning a range of exciting events including a virtual visit from author, Chris Callaghan, a masked reader competition and a 'reading special' at breakfast club and CAST. Book week will finish on Friday 4th March with the whole school dressing up as a book character so start thinking about your outfit!
Charlton News
Eco council
The eco-warriors shared their finished action plan in an assembly on Monday. Each class has some tasks to complete and there are some whole school tasks too. Our new noticeboard has been kindly put up by Mr Walters and is displaying lots of information.
Fundraiser
On Tuesday 1st March the eco-warriors will be visiting each class for the children to choose a name to win a teddy, as well as to decide upon an endangered animal to adopt with WWF. Children may choose multiple names at a £1 donation for each. See the poster attached.
Please take a look and share: www.eco-schools.org.uk with your children
Eco top tip: save your milk bottle tops and used blister packs for our recycling charities Pathfinders Guide Dogs for the Blind and Marie Curie.
Important Notices
Half term next week 21-25 February.
Term starts 28th February.
Half term next week 21-25 February.
Term starts 28th February.
A Greek workshop for year 3/4 will take place on 7th March. A letter will be sent home today with the children.
Key Dates for your diary
1st March: Rags to riches collection.
18th March: Coffee Church after school.
25th March: Mother's Day celebration. Details will be released shortly.
1st April (tbc): Dress down day in exchange for a chocolate donation for the Easter fete.
8th April: Mini Easter Fete after school. There will be an Easter egg hunt in the grounds, raffle, children's games, the chance to decorate an egg and make an Easter bonnet, as well as chocolate tombola.
29th April: May Day Celebrations.
| | | | |
| --- | --- | --- | --- |
| Explorer | Kindness | Harry M | for helping other children to do up their coats. |
| Pathfinder | Kindness | Emily | for showing kindness when her friends needed help & support. |
| Adventurer | Resilience | Maison | for trying his best to improve his handwriting and writing. |
| Navigator | Resilience | Mitzi | for working really hard to improve her handwriting. |
Drop & Play: Mon-Fri 8.30am-8.45am
Breakfast club: Mon-Fri 7.50am-8.45am
CAST times: Mon-Thurs 3.15pm-4.15pm
3.15pm-5.30pm & 4.15pm-5.30pm.
If you would like your child to attend Breakfast Club or CAST, please book a place using the app.
CAST mobile no: 07395182892.
Safeguarding
Charlton-on-Otmoor Primary School is committed to safeguarding and promoting the welfare of children and expects all staff and volunteers to share this commitment. Our Designated Leads for Safeguarding are Ross Griffin, Headteacher and Amanda Clarke. They should be the first point of contact for any concerns around safeguarding and concerns linked to any child. They are both available in school. Heather Phillips is our Safeguarding Governor, and she can also be contacted via the school office.
Explorers
In Explorers this week we had an exciting time when PCSO Lou and PC Mountain visited us. They brought a police vehicle and we heard the loud siren and saw the flashing lights. We were even allowed a turn at sitting in it! We also tried on some police hats and helmets! Thank you to both of them for giving up their time to tell us all about their jobs and how they help people as well as catch "baddies!"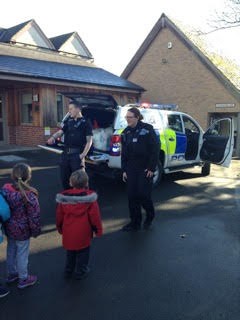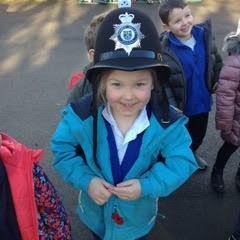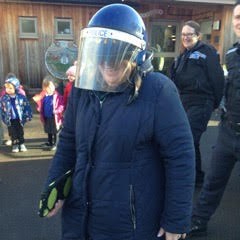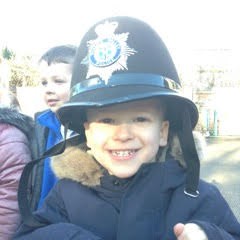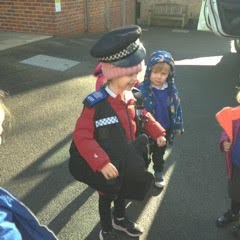 Pathfinders
Year 1 and 2 went for a walk around the village to help us with our geography topic 'Unity in the Community'. We have been thinking about our local area and what we like about it. The focus of our walk was to observe and record physical and human features of the local area. We also went to the post box to send some very important letters that we have written to the Queen! We are hoping to get a reply.
Adventurers
Year 3 and 4 have been working really hard in their French Lessons. They have been learning all about colours and shapes. They have been adding to their French book to create a portfolio of their work.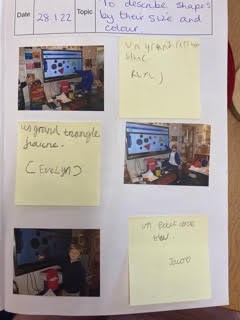 Navigators
In Year 5/6 the children have been looking at Roman mosaics to link with their topic, Invaders and Settlers, and thinking carefully about the colours and patterns that the Romans used. Here are some examples of the children's work this week.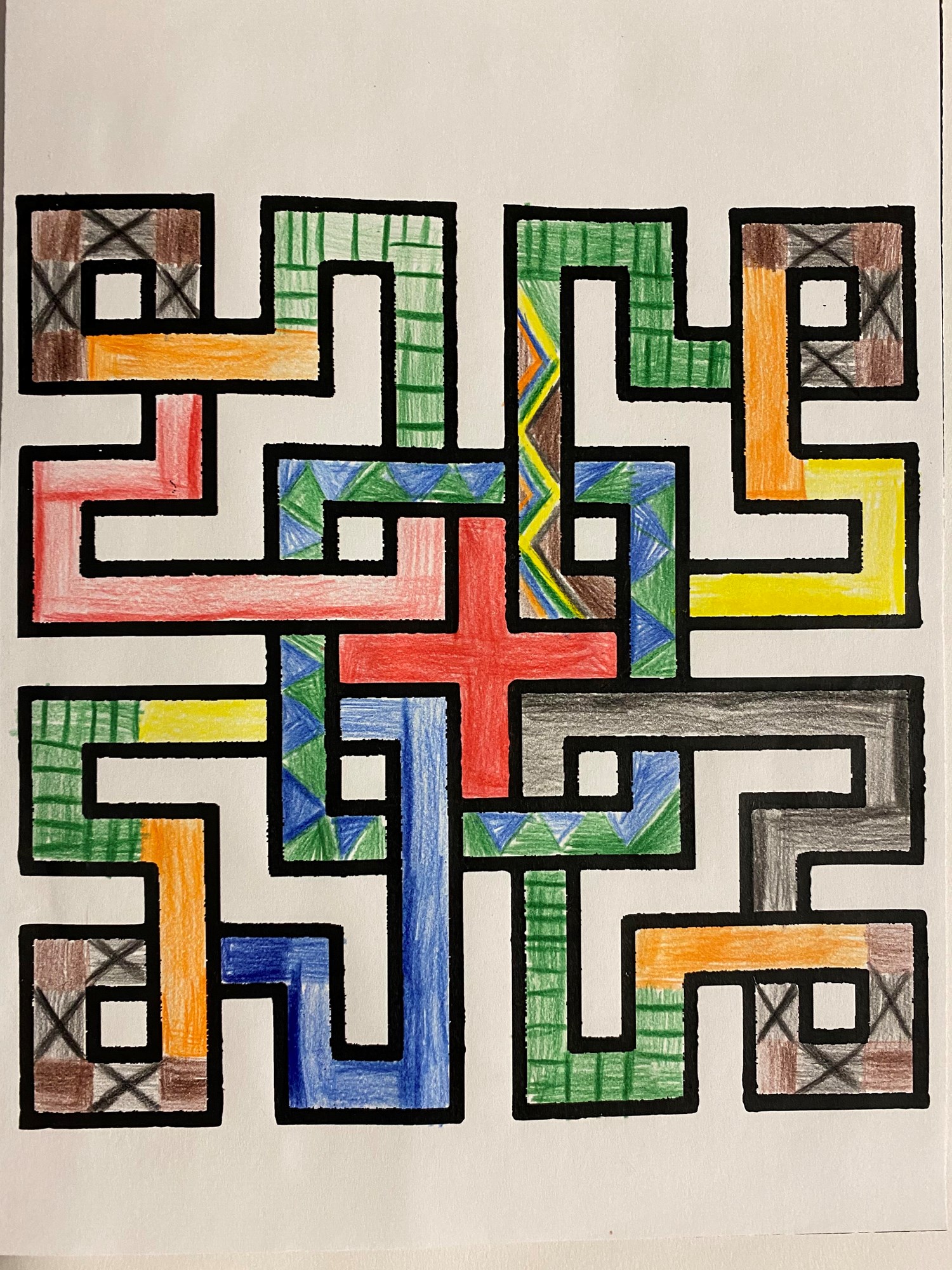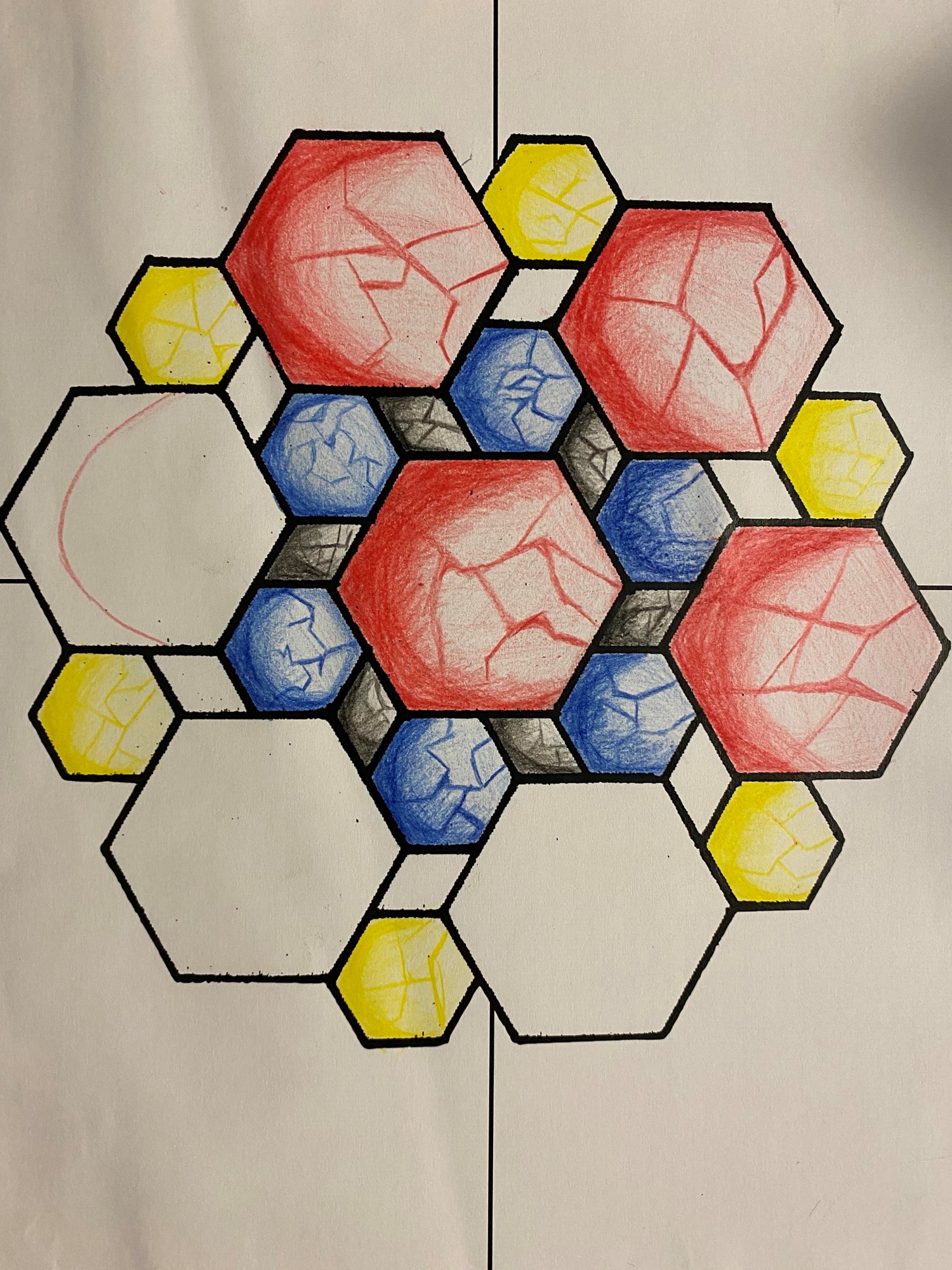 World Book Week at Charlton
To celebrate World Book Day at Charlton-on-Otmoor, we have organised a week of exciting activities!
Over the half term holidays, we are challenging pupils at Charlton to do some 'extreme reading' and take a picture to add to our school display in the library. For the challenge, children need to take a picture of themselves reading in an usual or out-of-the-ordinary position or place! See below for ideas!
Here is our full week's schedule for World Book Week! Children will be invited to come to school dressed as their favourite book character on Friday 4th March.
| | |
| --- | --- |
| Monday 28.2.22 | Presentations learning all about our virtual visiting author, Chris Callaghan World Book Week Whole School Homework to be completed and handed in by Friday 4th March: To redesign a book cover of your favourite book. Mr Griffin's additional challenge: Have a go at writing a book review for your favourite book. What amazing vocabulary can you include to persuade all your friends to read this book. |
| Tuesday 1.3.22 | Author Virtual Visit: Chris Callaghan |
| Wednesday 2.3.22 | Teacher's Choice Storytime in Houses FSU and KS1: Miss Airey, Mrs Clarke and Mrs Giles KS2: Miss Phillips, Miss Holmes, Mr Griffin. Breakfast Club reading breakfast 07:45 - 08:45 - Miss Cooper, Mr Griffin and Mrs Walters will be hosting a special continental breakfast with croissants, fruit and orange juice during which they will share their favourite books with the children. Pupils are welcome to bring in a books to share with their friends. CAST: Celebrating our love for reading - Enjoy hot chocolate and biscuits as Mrs Anderson and Mrs Walters put on a range of exciting activities all about popular children's books. Please book with the school office by 28/2/22 to attend either of these sessions. |
| Thursday 3.3.22 | Masked Reader- children guess which member of staff is reading behind the costume! |
| Friday 4.3.22 | Children come in dressed as their favourite book character. |
COVID-19- Latest Government update can be found here:
Coronavirus (COVID-19) - NHS (www.nhs.uk)
If you have any questions regarding the guidance, please do not hesitate to get in contact with the school and we will go through this with you. If your child does have to self-isolate, the school will provide home learning for them for the duration of this time.