Newsletter 20th September 2019
This month we will be looking at the following value:
I would like to begin by thanking all of the families for their contributions to Jeans for Genes day. Money raised today (£83.00) will go directly to Genetics Disorder UK, the national charity that supports individuals and families affected by a genetic disorder. Money raised has been invaluable in transforming the lives of many and enhancing the scientific research and support available. Leo (pictured below with his brother) spoke beautifully about his own experience to the entire school.

This afternoon, Mrs Bending announced the new school council for 2019/20. I would like to congratulate all of the children who stood for election; I was very impressed with the number and quality of entries. In Year 1 and 2, over half of the class stood in the hope of being nominated; this shows the confidence of our pupils and their commitment to make the school an even better place.

Our school council, pictured below with Councillor Dan Sames, are:

Year 1 - Evelyn
Year 2 - Amelia
Year 3 - Kit
Year 4 - Leo
Year 5 - Noah & Emily
Year 6 - Hannah, Edward & Alexander

This year, we are working hard to promote children's love for reading. Reading is an essential skill helping children to access all subjects of the curriculum within every stage of schooling. As a teacher and Headteacher, I love hearing children read, reading aloud to my class on a daily basis. I encourage and ask all our families to spend time reading with your children; share your favourite books and talk to your children about what they have read. This will have a profound impact on your child's progress.

As a final note, I would like to remind all our families that Monday is the Harvest Service. Please come and join us at 10:00 if you are able to. The children have been rehearsing hard and are looking forward to performing.

Have a great weekend.

Mr Griffin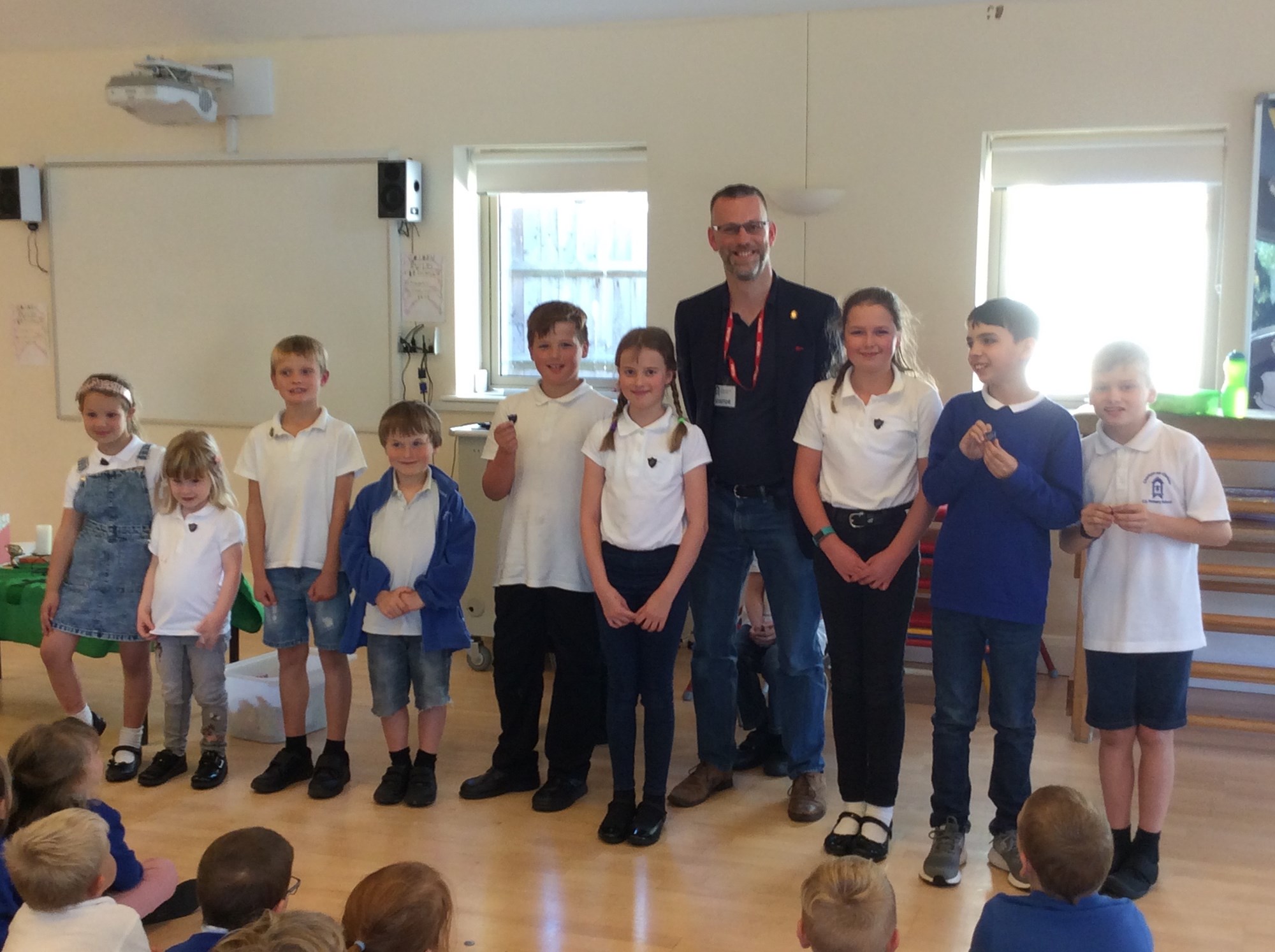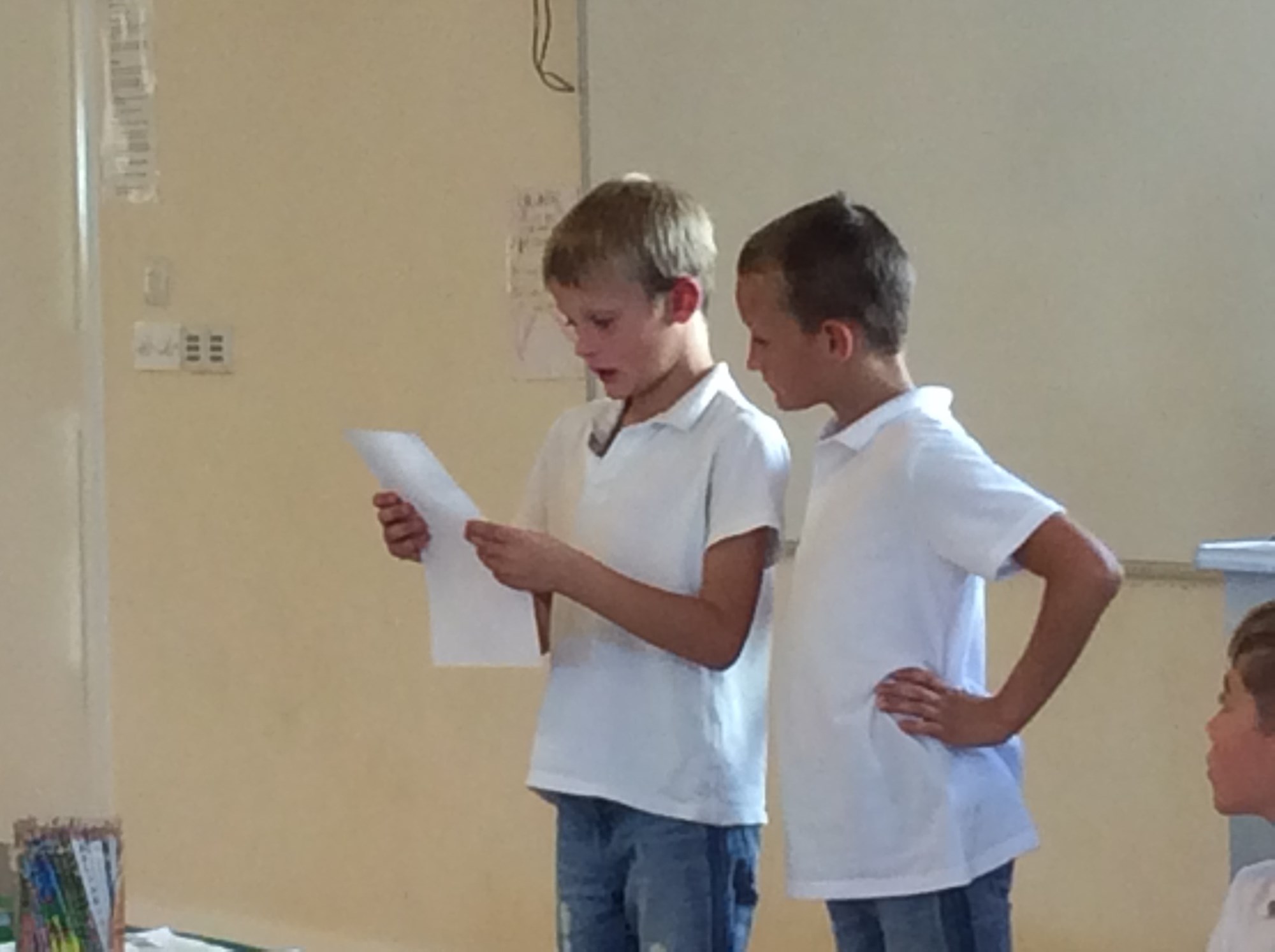 - Attendance
Attendance for this week is 97.68 %.
- Harvest Festival
Just a reminder that Harvest Festival is taking place at St Mary's church on Monday at 10 am and children are asked to bring food donations such as fresh fruits, vegetables, homemade cakes and biscuits, or tinned food. Thank you for your support.
- Liver disease - IMPORTANT INFORMATION
Dear Parents,

One of our pupils is receiving medical treatment for Liver Disease that puts this pupil at risk from infection diseases, especially measles, mumps, chicken pox and shingles. If the pupil comes into contact with anyone suffering from these conditions the pupil might require some protective medication.

We would therefor ask that if your child develops measles, mumps, chicken pox or shingles (or any other infection disease) that you inform the office immediately so that we can ascertain if exposure has occurred and appropriate treatment can be given to the at-risk pupil.

Your child is not at risk from this situation, however the health of our at-risk pupil does depend on your cooperation in this matter and your help will be gratefully appreciated.

The Office
- Flying visit!
The children loved their visit from Senior First Officer Francis. They learnt all about the different parts of the plane, who is on board a plane and where he flies too.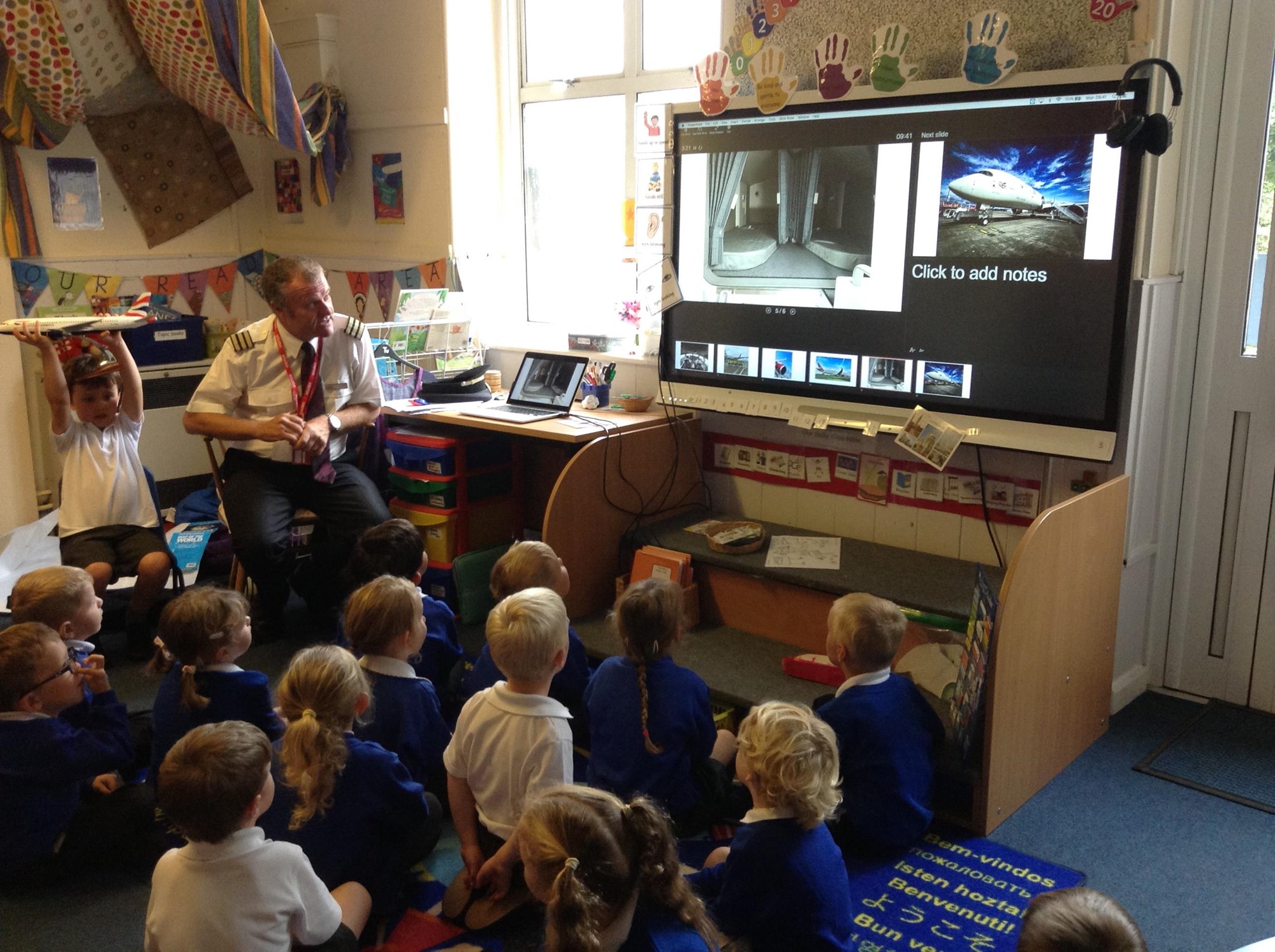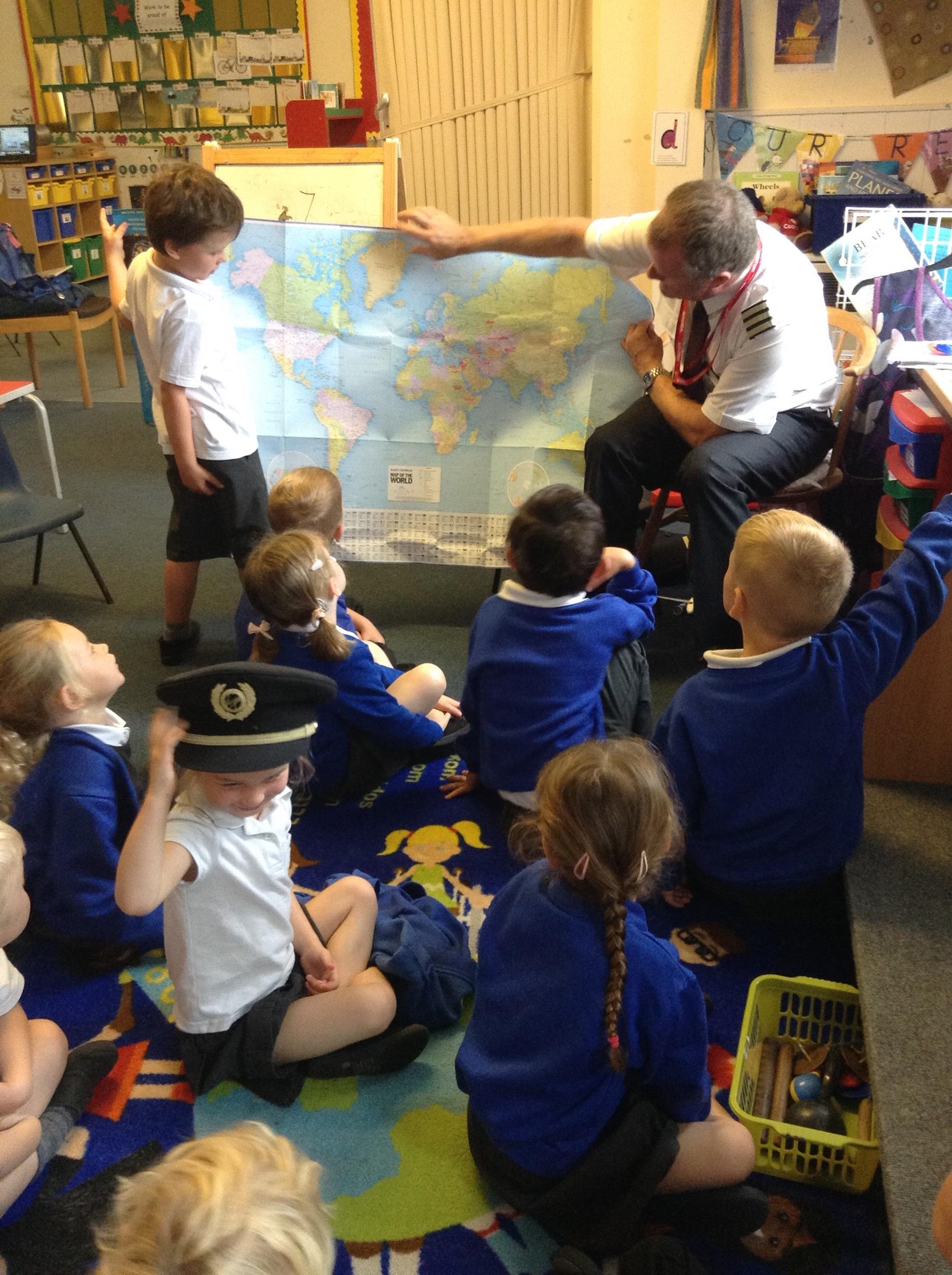 - Year 5/6
Firstly, a big thank you to Stanley's grandad, Mr Day, for taking the time to come in and talk to the children about his family's experiences during World War 2.  It was fascinating to hear about Great Uncle Bill's lucky time in the Navy.

Also as part of our WW2 topic, the children have been working on some poetry with Mrs Roberts.  The children are so proud of their whole class poem that they wanted to share it with everyone.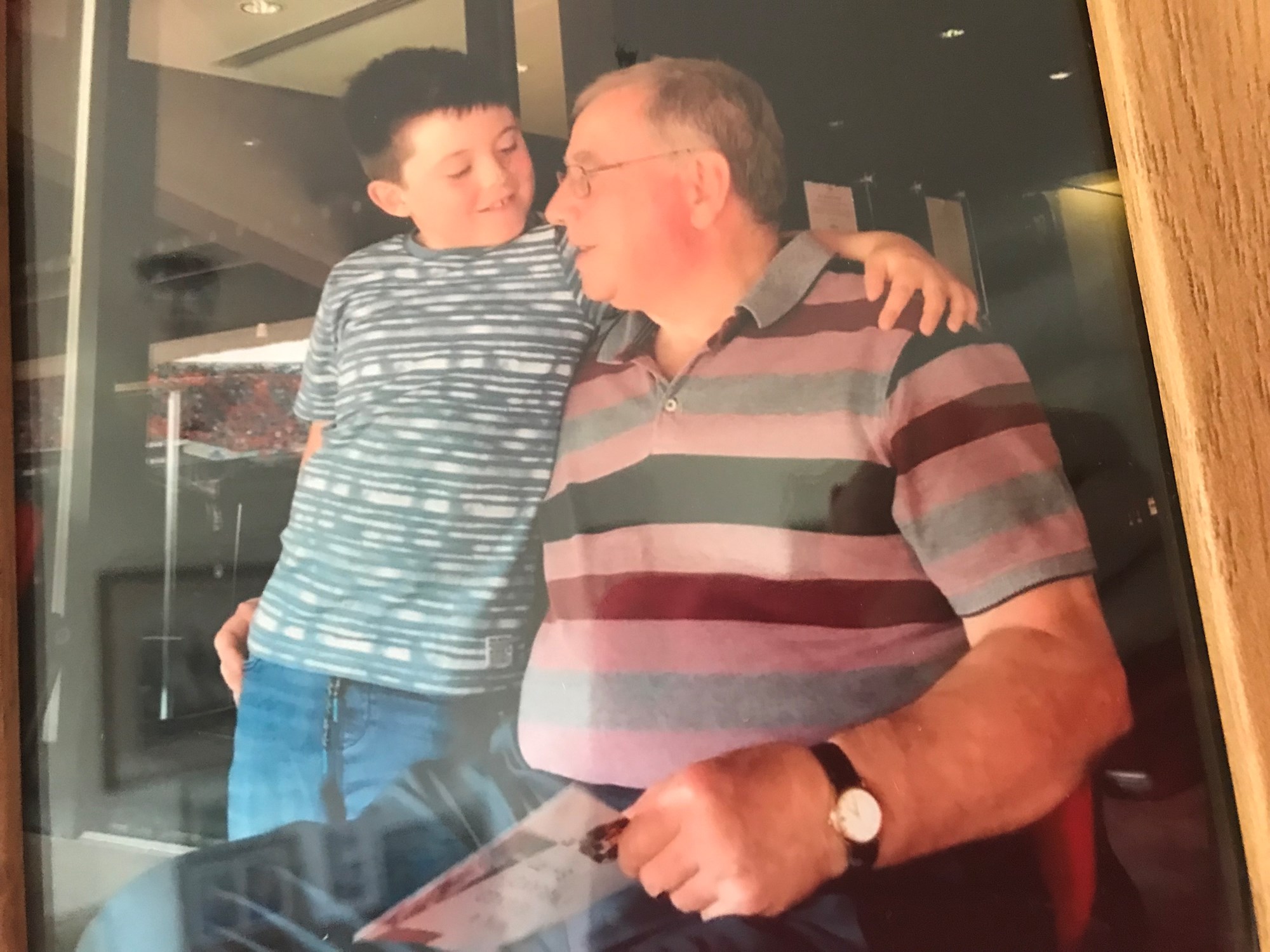 - Children's poem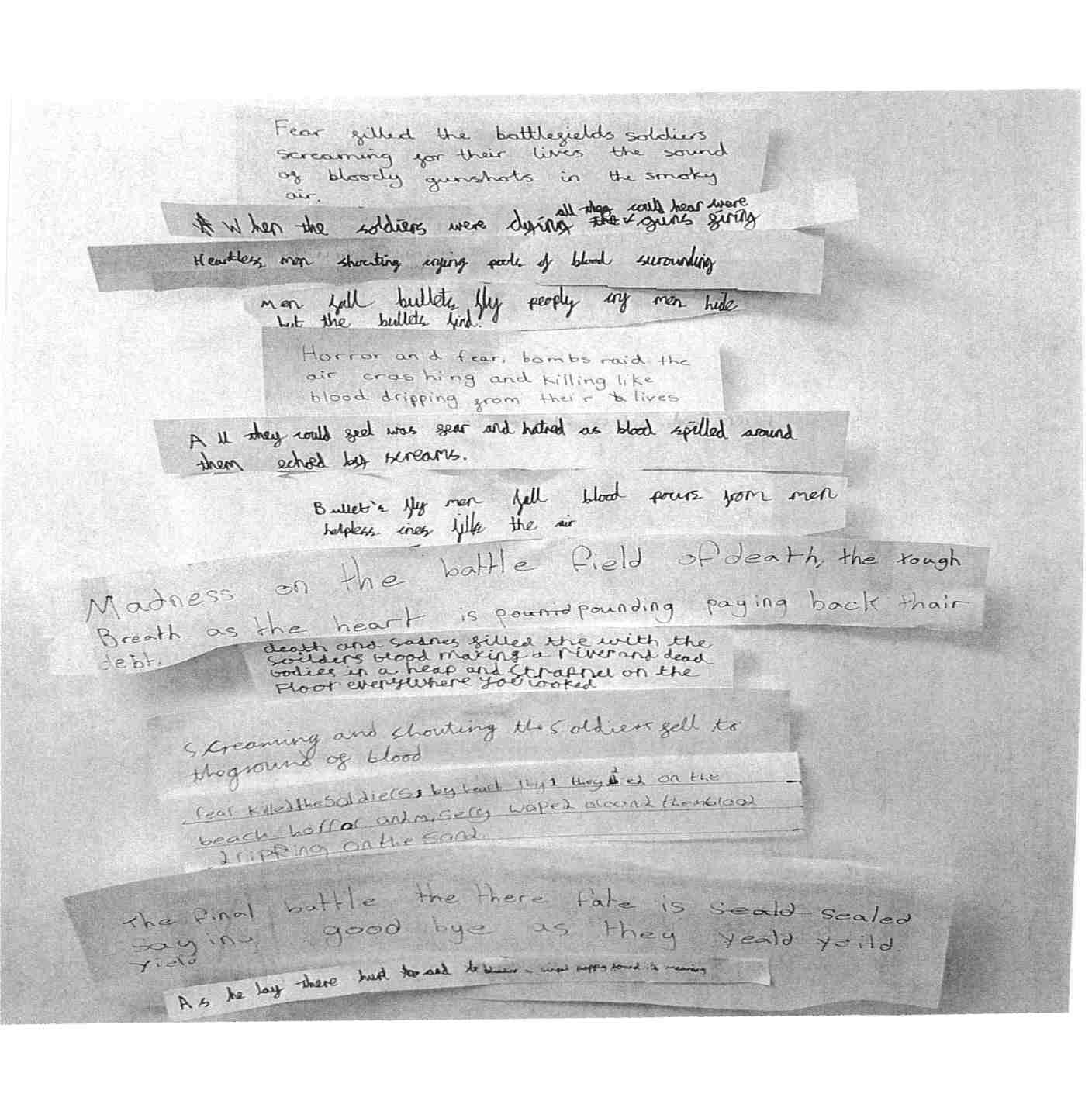 - Transcript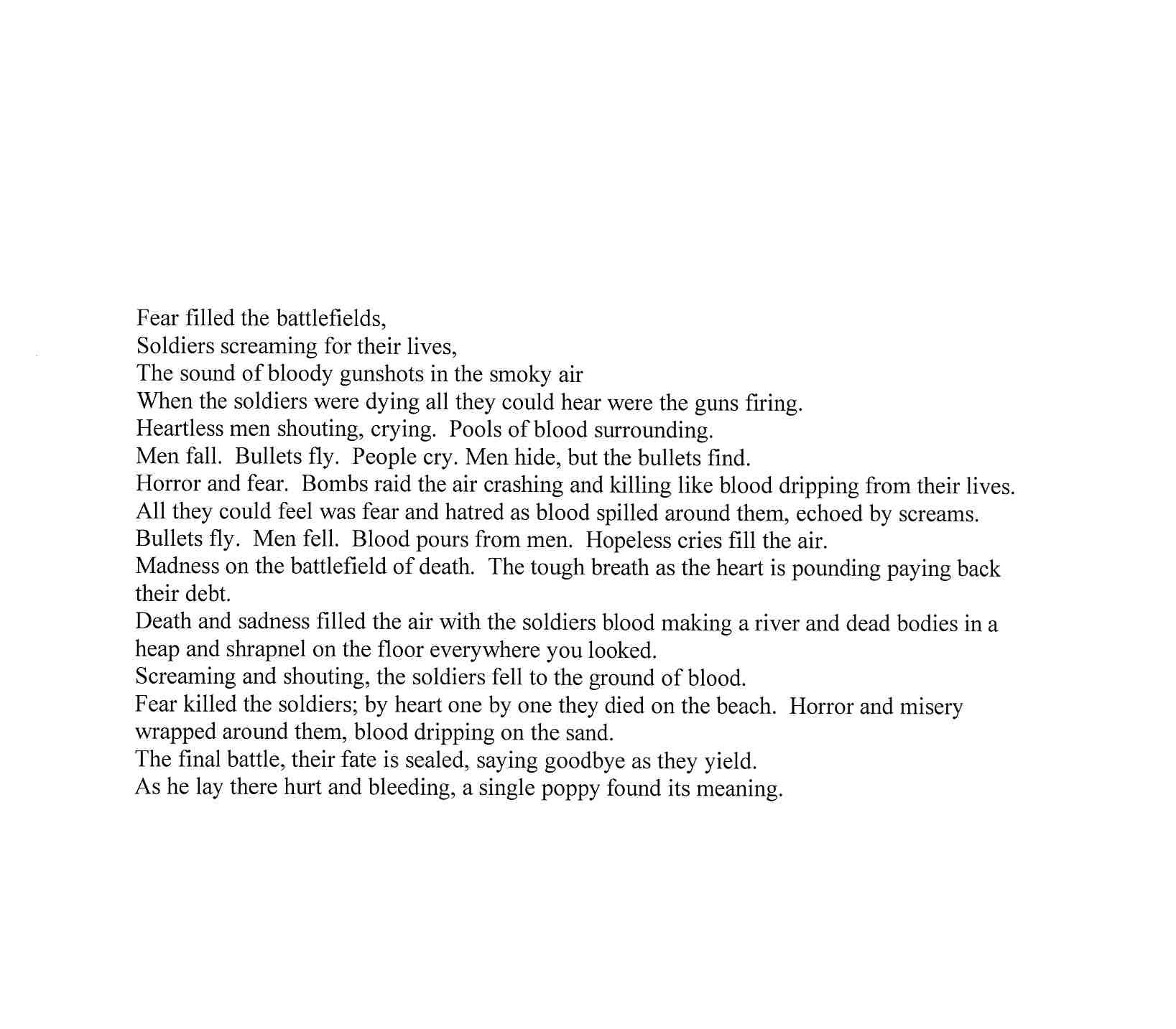 - Cupcakes Fund Raising
On Friday 27th September, Year 5/6 will be holding a homemade cake sale to raise funds towards our trip to P.G.L and Youlbury.

Buses are really expensive because of the rising fuel cost. We also only have 19 children in our class so it means the coach cost is more expensive per head.

Therefore, we want to raise some money as a team so we can go to PGL where we get to learn to be more independent, challenge ourselves, try new activities and most of all have fun!

SO BRING YOUR CHANGE ON FRIDAY AND ENJOY A HOMEMADE CAKE!

Written by Edward


REMINDER - Secondary Applications for September 2020 - Moving On


Oxfordshire County Council's on line application system is now open for parents of year 6 children who are transferring to secondary school in September 2020. More information can be found at:
https://www.oxfordshire.gov.uk/residents/schools/apply-school-place/secondary-school
If you are unable to access the online form or require a paper copy, please contact the office and we will arrange for one to be sent home. We also have an interactive copy of the form which can be emailed to parents upon request.
The closing date for on-time applications is Thursday, 31st October.
If you need any further help with your application, please do let the office know and we will do our best to help you.
What the teachers are up to
Last Saturday, Mrs Bending, Mrs Styler and Mrs Ellam and some of their children completed a 5K mud run to raise money for Cancer Research. Mrs Styler is a cancer survivor and Mr Ellam lost both her parents to cancer while Mrs Bending's mother is a cancer survivor. It is a charity close to our hearts so if you fill that you would like to make a donation, please follow the link https://fundraise.cancerresearchuk.org/team/val-and-edward or drop a named envelope at school. Thank you.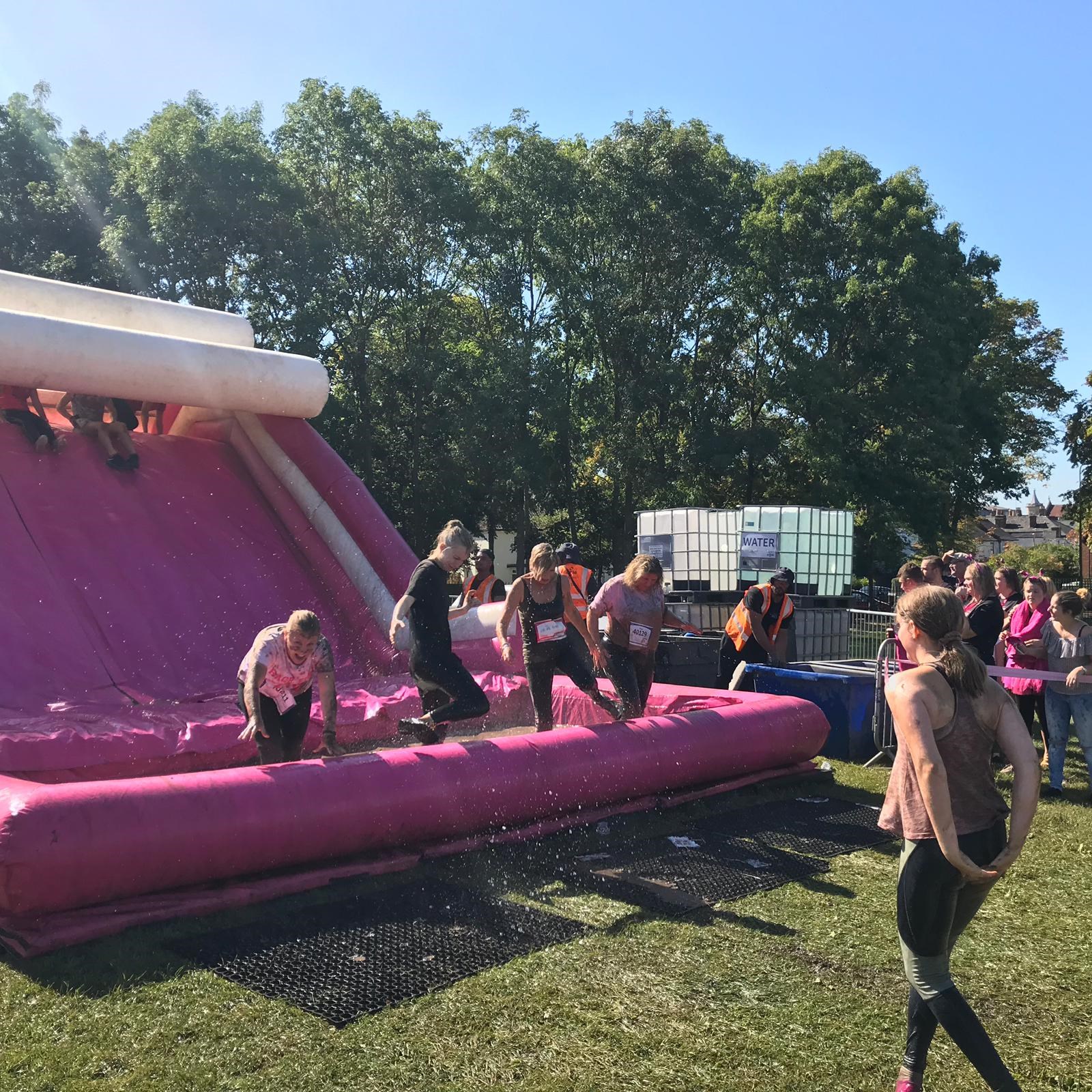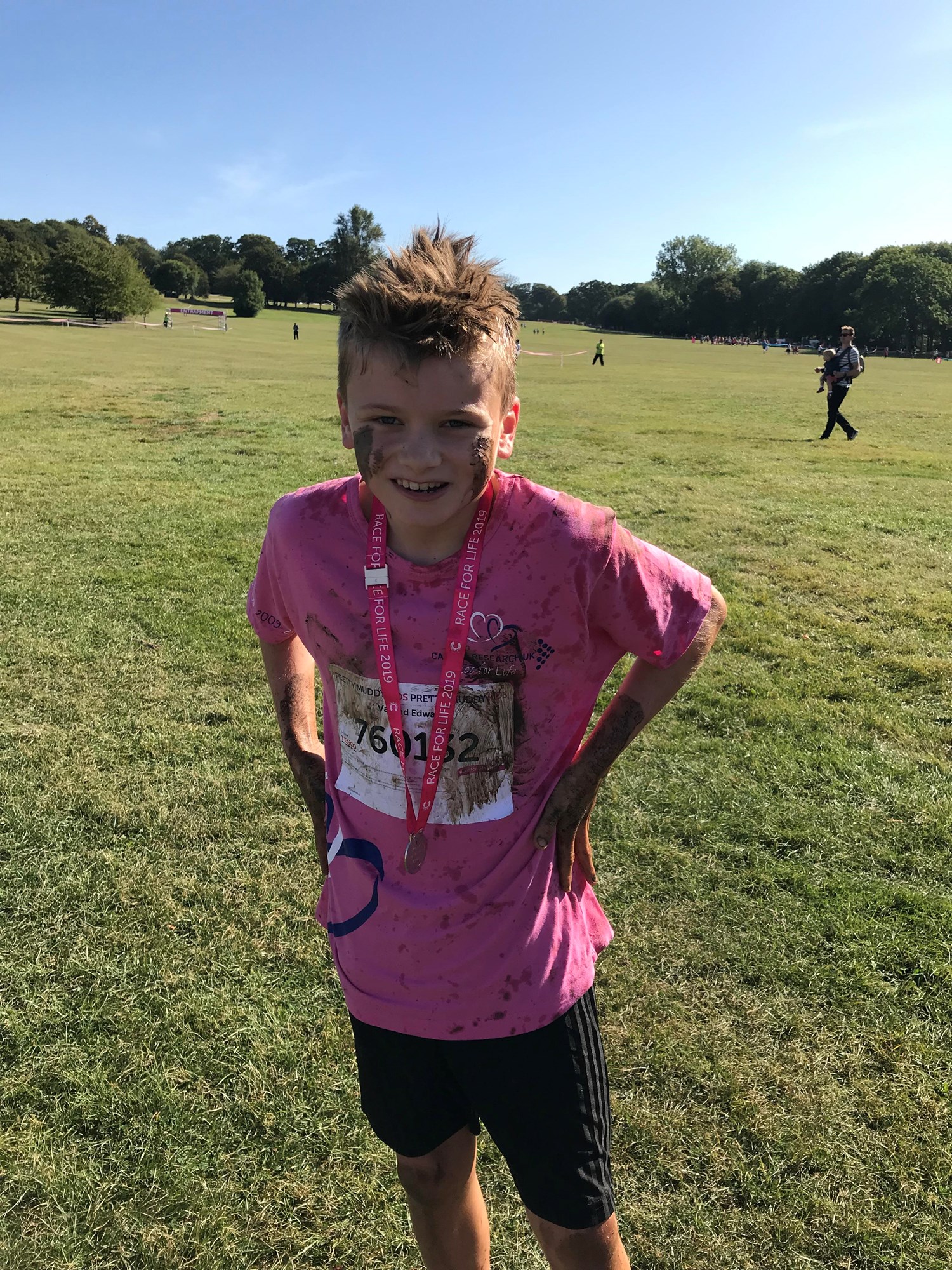 - PTA News
Thank you to everyone who came to last weeks cake and uniform sale, I'm pleased to say we made £100, which is great. It was lovely to see so many familiar faces and some new ones who started in FSU this term.

This year Mr Griffin and staff have put their heads together and would like us to raise money for the following:

Charlton on Otmoor sports kit to be worn when playing against other schools
Read Write Inc Programme which will benefit years 1-6
Chromebooks – enough for a whole class
Renewing the lines on the netball court

Last year we gave each class £200 to purchase items that were needed in their classroom and to subsidize a class outing, we plan to do this again this year.

I hope you can all get behind the fundraising and see if we can surpass last year's amount of over £5000. If there is anything you would like to see the money we raise spent on please let us know via email, the office or in the playground. Next month we will be holding our AGM (date to be confirmed) this is a great opportunity to come along and have your say.

Rags to Riches bags were in bookbags this week, please take the opportunity to have a good clear out, let friends, neighbours and family know too. The filled bags can be brought back to school on Friday 27th September from 3pm or at the latest Monday 30th September at 9am, the company will collect them that morning.

School Cookbook, please send in your recipes, we have already received a few and they look fantastic. Deadline for recipes is Friday 11th October

Harvest Auction – look out for details of this in the book bags/parent mail next week

Upcoming Events, Save the Dates

Monday 30th September - Rags to Riches collection.
Friday 11th October – deadline for recipes for the Cookbook
Friday 18th October – Scary Disco
Sunday 27th October – Harvest Auction to be held at The Nut Tree
Friday 15th November – Family Bingo evening
Saturday 14th December – Christmas Bazaar

If you have ideas or suggestions for raising money or would like to join the PTA committee please let us know via the playground, office or email mailto:Charltonschoolassociation@gmail.com

Keep in touch with Facebook https://www.facebook.com/groups/149362305695629/



- Furniture for sale
We have two filing cabinets like the one in the photo below (one definitely has a key) and a metal one that need a new home. If you are interested, please speak to someone at Reception. Any donation will be greatly received for the school.

The measurements of the wooden ones are:
45cm wide
72 cm high
80 cm depth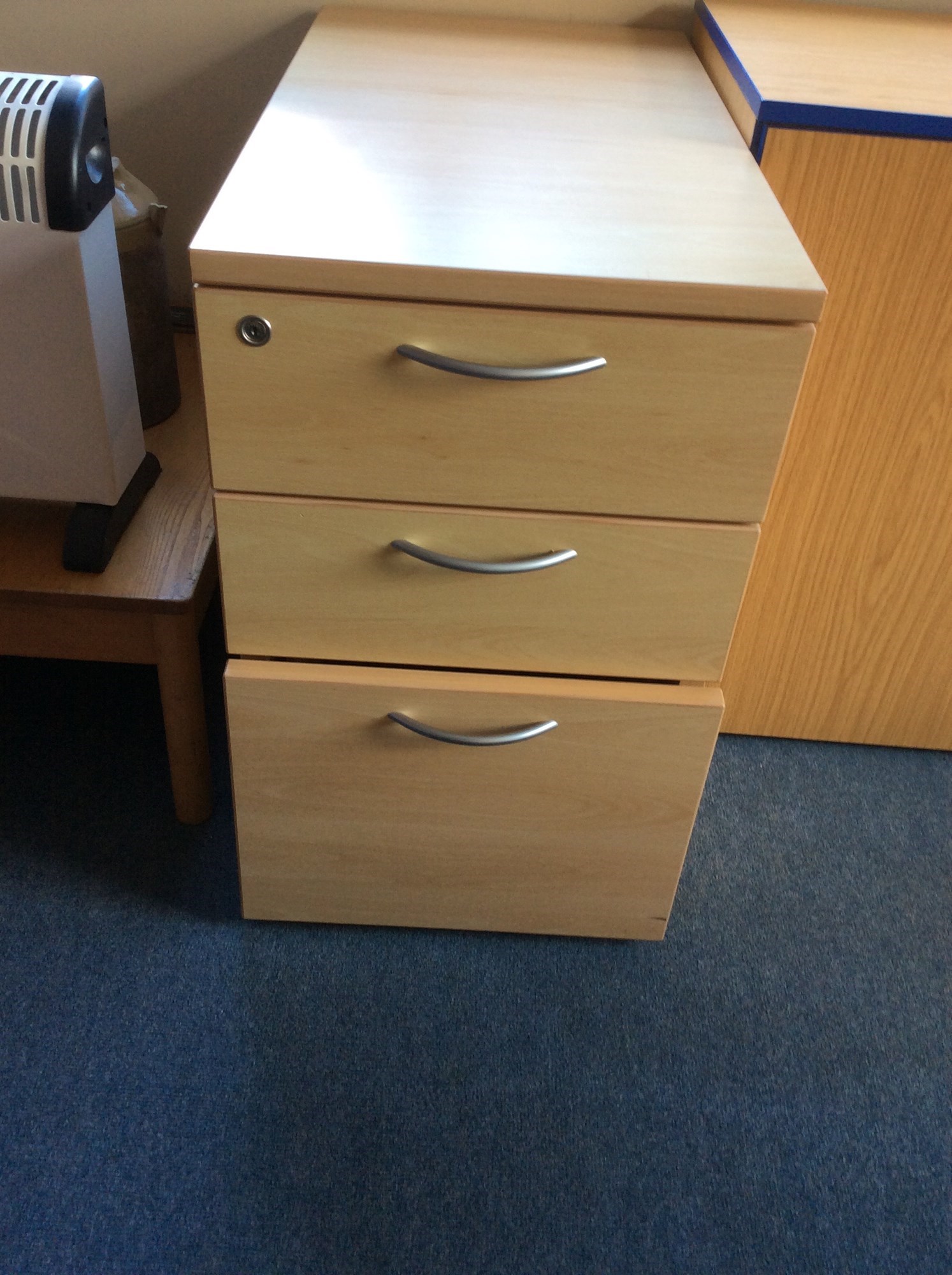 - Oxfordshire County Music
We need two more pupils to play the FLUTE in order to have a teacher from the Oxfordshire Music Service coming to our school so if your child is interested in learning an instrument, please contact the Oxfordshire Music Service. Tel: 01865 816990. To have a quicker response, you can also email our new flute teacher Mr Jonathan Wakefield: Jonathon.Wakefield@oxfordshire.gov.uk directly.

We are delighted to announce that Guitar lessons have started this week and our new teacher is Mr Jon Gjylaci. If you think your child might enjoy playing guitar, please register your interest on the Oxfordshire Music Service website linnk: https://www.oxfordshire.gov.uk/residents/music-service/music-lessons/learning-instrument .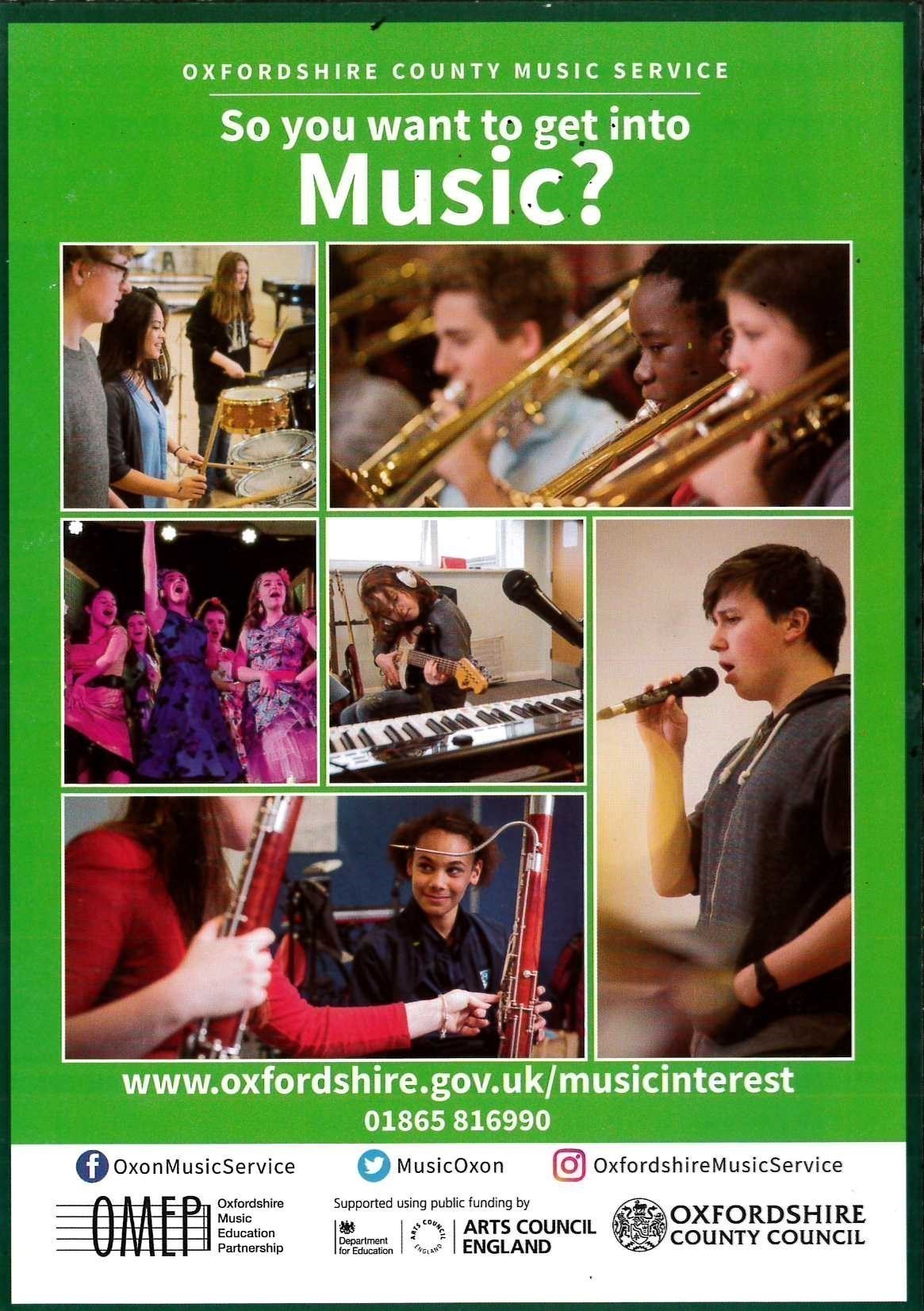 WEEK BEGINNING 16th September 2019

| | |
| --- | --- |
| Be friendly, respectful and kind | Brett for being respectful, stopping and joining in lunchtime prayer without being prompted |
| Be responsible | Niamh for looking after her friend when she fell over |
| Be the best you can be | Charlie for working with enthusiasm and trying his very hardest in every area of his learning |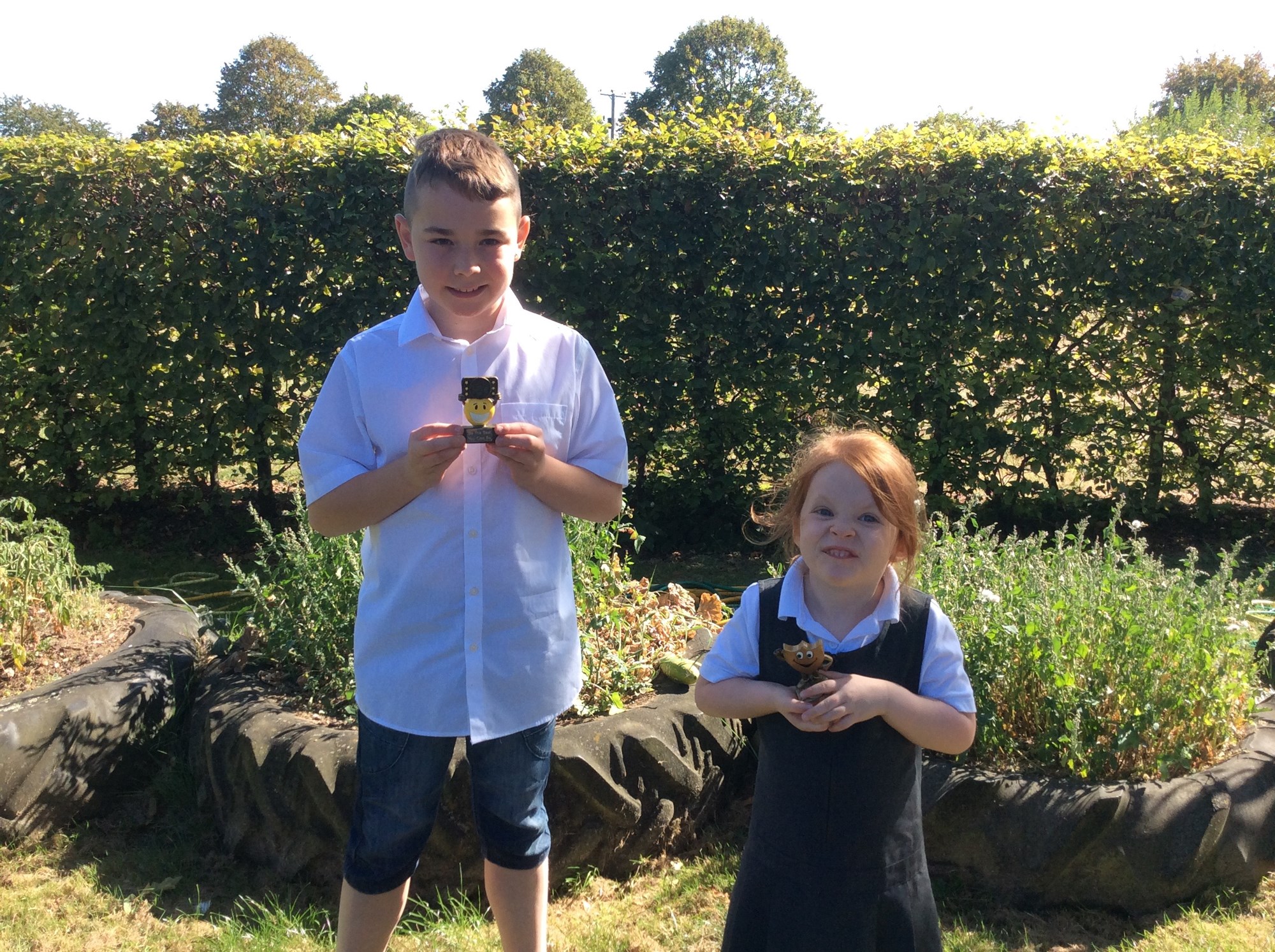 * Unfortunately, Brett had already gone home when the picture was taken.

| | |
| --- | --- |
| FSU | Emily for super sitting and listening skills at carpet times |
| Yr 1/2 | Orla for amazing self belief at skipping (mastered the large skipping rope in 2 attempts) |
| Yr 3/4 | Emily F for always producing amazing work |
| Yr 5/6 | Oliver for starting the year brilliantly, challenging himself and helping others |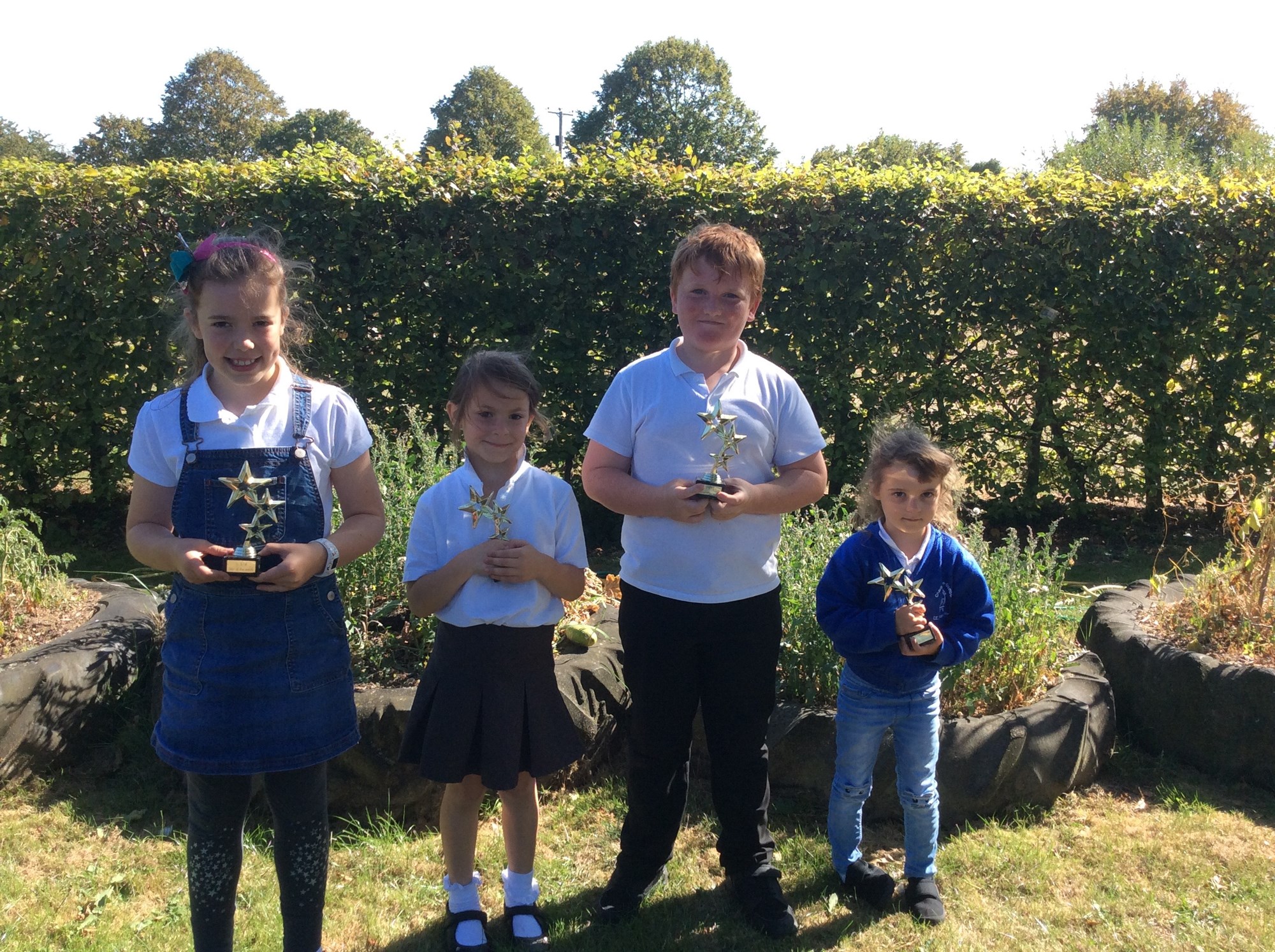 EVENT or NEWS OUTSIDE SCHOOL:
* HENRY parenting course
* Museum Resource Centre