Newsletter 21th June 2019
This month we will be looking at the following values:
Wisdom
Self-control
Confidence
Dear Parents,
The children have started to learn the moves for the production and it promises to be very entertaining!

A tummy bug is still going round the school for the moment so please can we remind everyone that when a child is sick (vomiting/diarrhoea), he/she needs to stay at home for 48 h. This is really important to stop the spreading of the virus. Please refer to the NHS recommendation: https://www.nhs.uk/conditions/diarrhoea-and-vomiting/

Finally, a reminder about Mr Griffin's visit on Friday 28th from 9.00 am.
- Attendance
Attendance for this week is 94.32 %.
- IMPS
Today, Year 5 and 6 visited the JR hospital to learn some first aid and how to prevent or avoid injury through the IMPS programme (Injury Minimisation programme for Schools).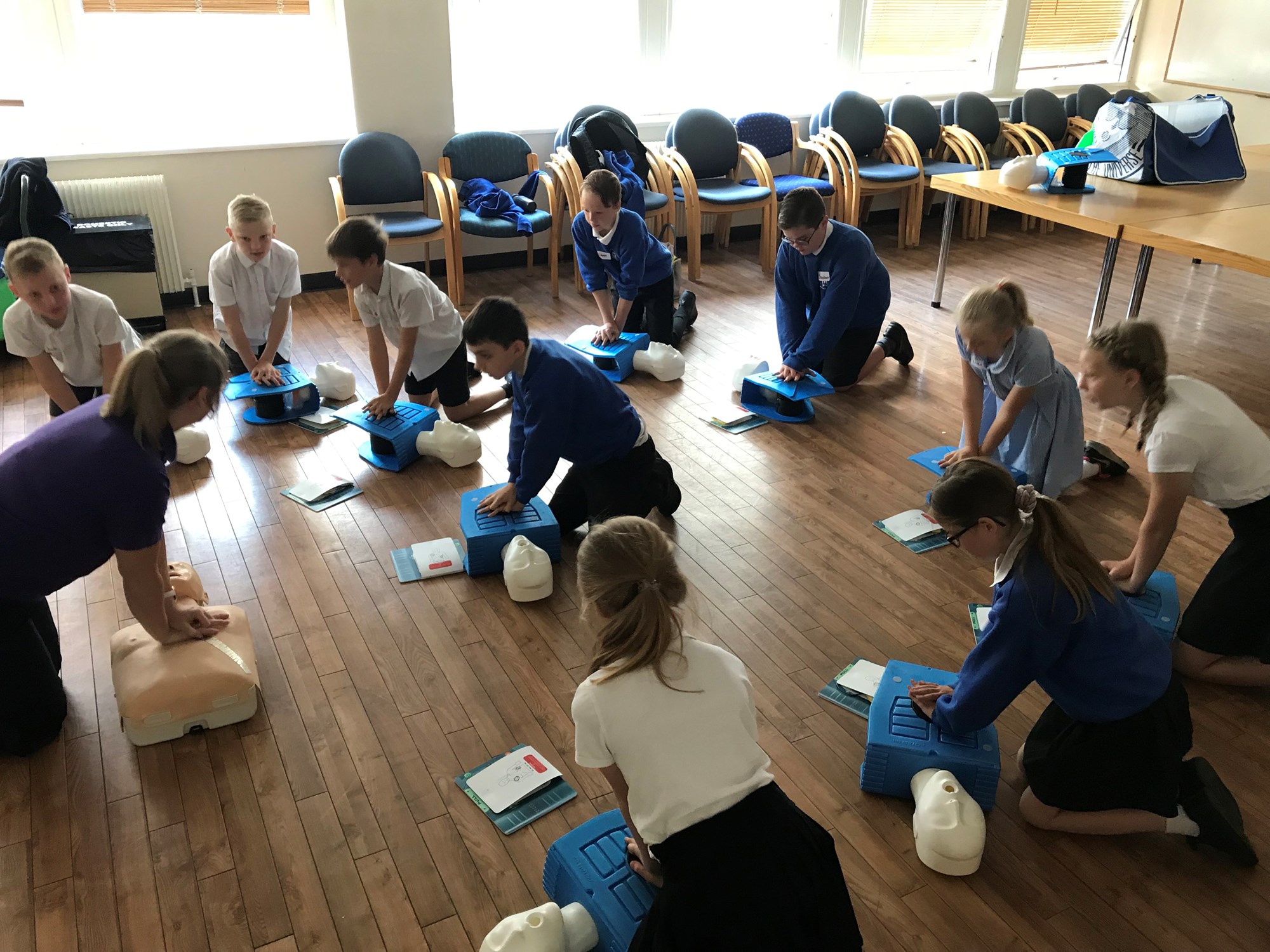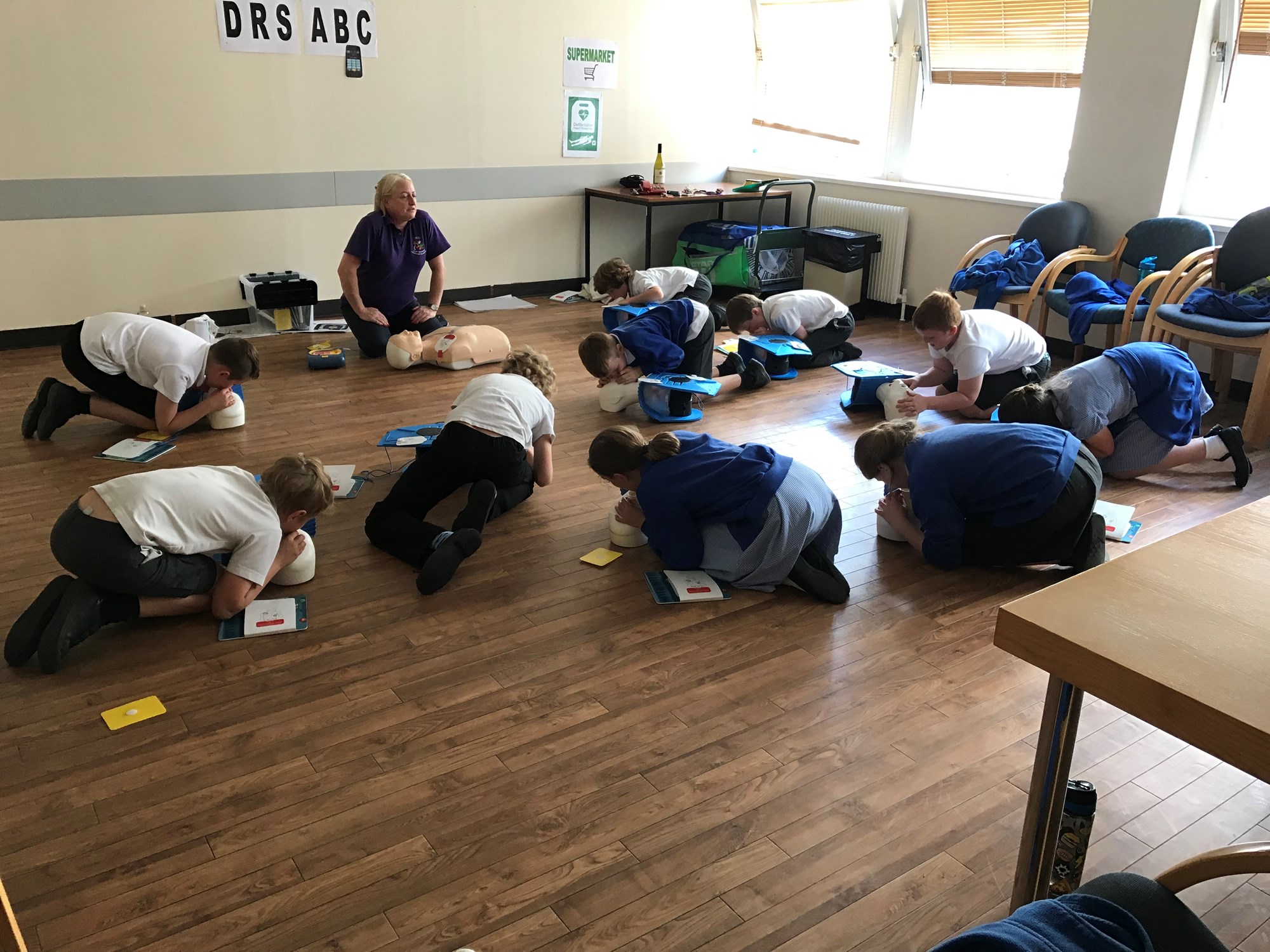 - Visitors
The FSU were lucky to meet two builders this week. Mrs Walters who specialises in Maintenane and Mr Lehane who builds houses. The children definitely had lots of questions!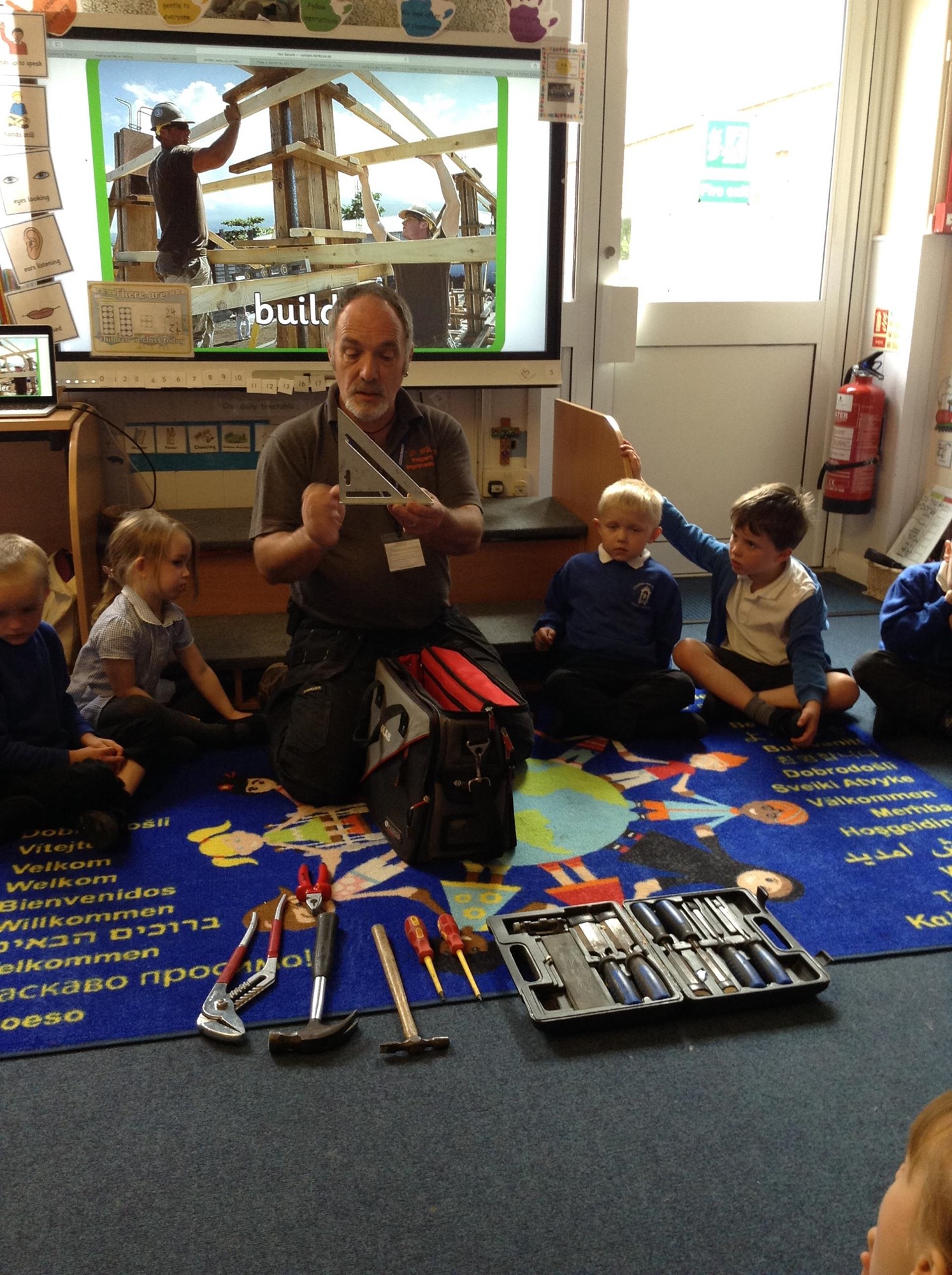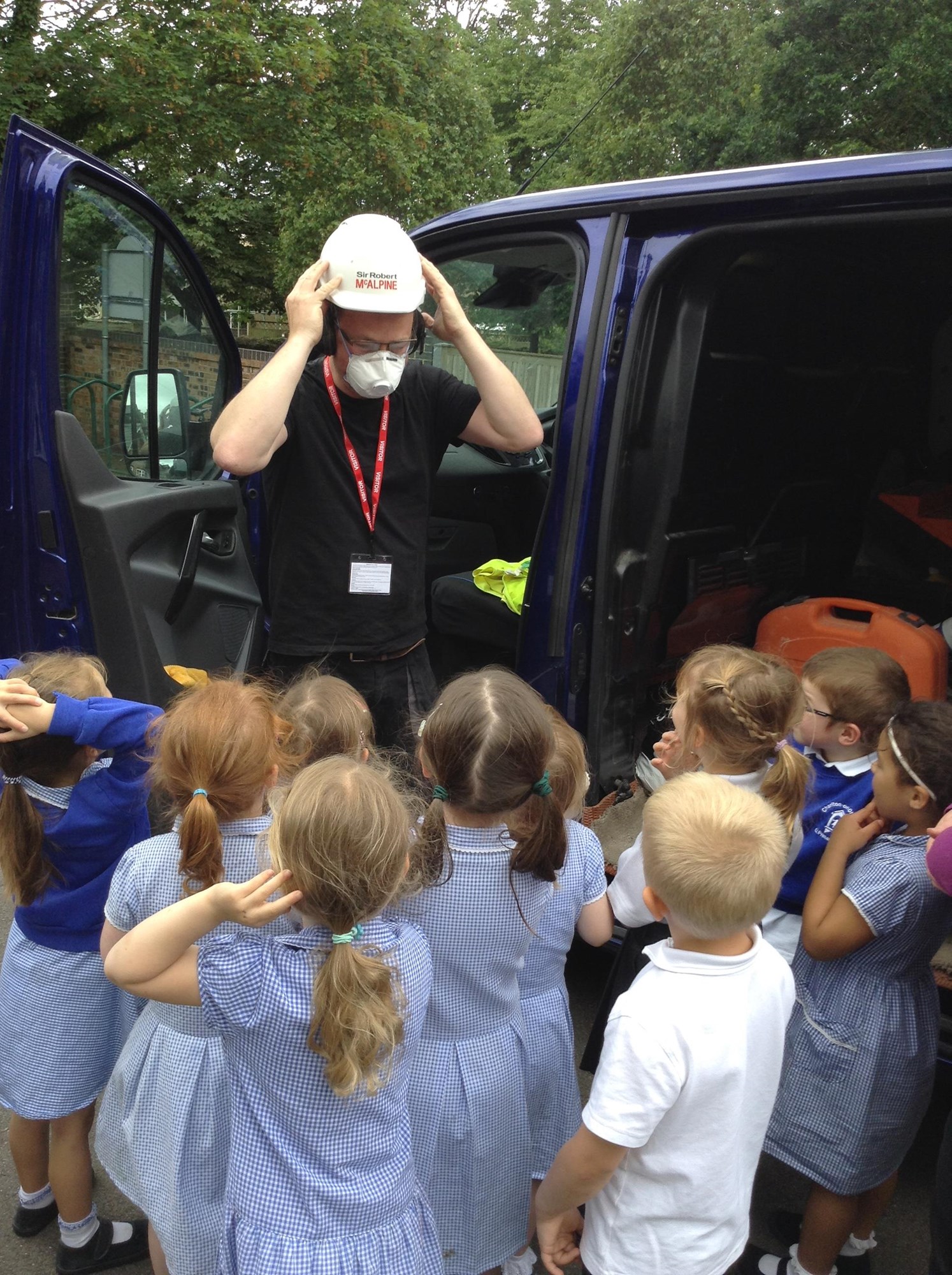 - Lockdown Drill
As you all know, we had a lockdown drill on Monday morning and the children were brilliant and very quiet! It allowed us to ascertain what we could improve on and it was a very useful exercise. We will try to fit another drill before the end of term using a different scenario so the children familiarise themselves with different situations. Well done everyone!
- Oxfordshire County Music
If your child is interested in learning an instrument, please contact the Oxfordshire Music Service. Tel: 01865 816990. To have a quicker response for wind instruments, you can also email Kate Roberts: kate.roberts@oxfordshire.gov.uk.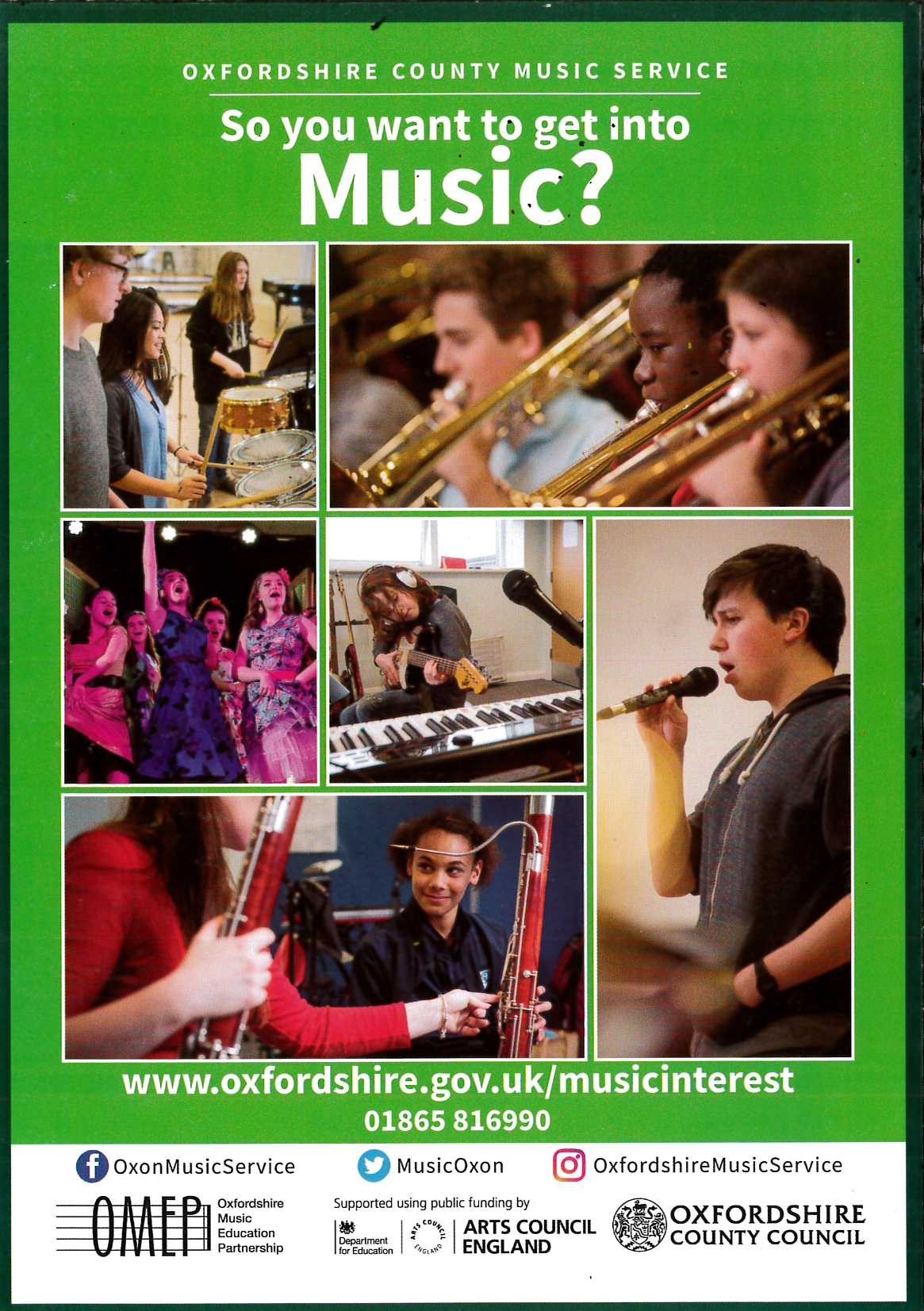 - Bank Holiday in May 2020
Please note that the Monday Bank holiday on 4th May 2020 has been nationaly postponed to the Friday 8th May to coincide with the 75th Anniversary of VE Day Celebrations.
- PTA News
Open Morning Friday 28th June
The PTA will be providing refreshments and selling pre-loved school uniform at the Meet the Headteacher and Open Morning. We have lots of pinafore and school logo jumpers so come and grab a bargain and be prepared for next term. We will also have on display some of the items that have been purchased by the PTA this year and are already being used in the classrooms to enhance the children's learning.

Sports Day Friday 28th June
As usual the PTA will be selling refreshments at sports day – soft drinks, ice lollies as well as the infamous fruit punch!

Coffee Church Friday 5th July
The next Coffee Church is on Friday 5th July from 3.15pm and the PTA will again provide the refreshments. The children all had a great time at the 1st Coffee Church with craftwork, storytelling and singing, so come and join in the fun.
Toy Collection
The PTA are collecting pre-loved toys in good condition to be used for our fundraising. If you have any that you would like to donate, we would be most grateful, please leave at reception for the PTA to collect.

Easy Fund Raising
Don't forget if you're internet shopping or even booking a holiday online have a look at doing it through the Easy Fund-Raising site. A percentage of your total spend from 0.5% to 6% depending on the company will be donated to the school. It's easy to do and won't cost you a penny, let friends and family know about it as well. See the link below or download the app.

https://www.easyfundraising.org.uk/causes/charltononotmoor/

If you have ideas or suggestions for raising money or would like to join the PTA committee please let us know via the playground, office, email mailto:Charltonschoolassociation@gmail.com or Facebook https://www.facebook.com/groups/149362305695629/
- School Uniform Orders
Please don't forget to order your uniform from Brigade for next accademic year. You can order directly on their website and have the clothes delivered to the school (please order by 30/06/19) or directly to your home address (please order by 07/08/19). You can also order your child(ren)'s uniform via the school office for delivery before the end of Term (please order by 30/06/19) or for the first week in September (please order by 07/08/19)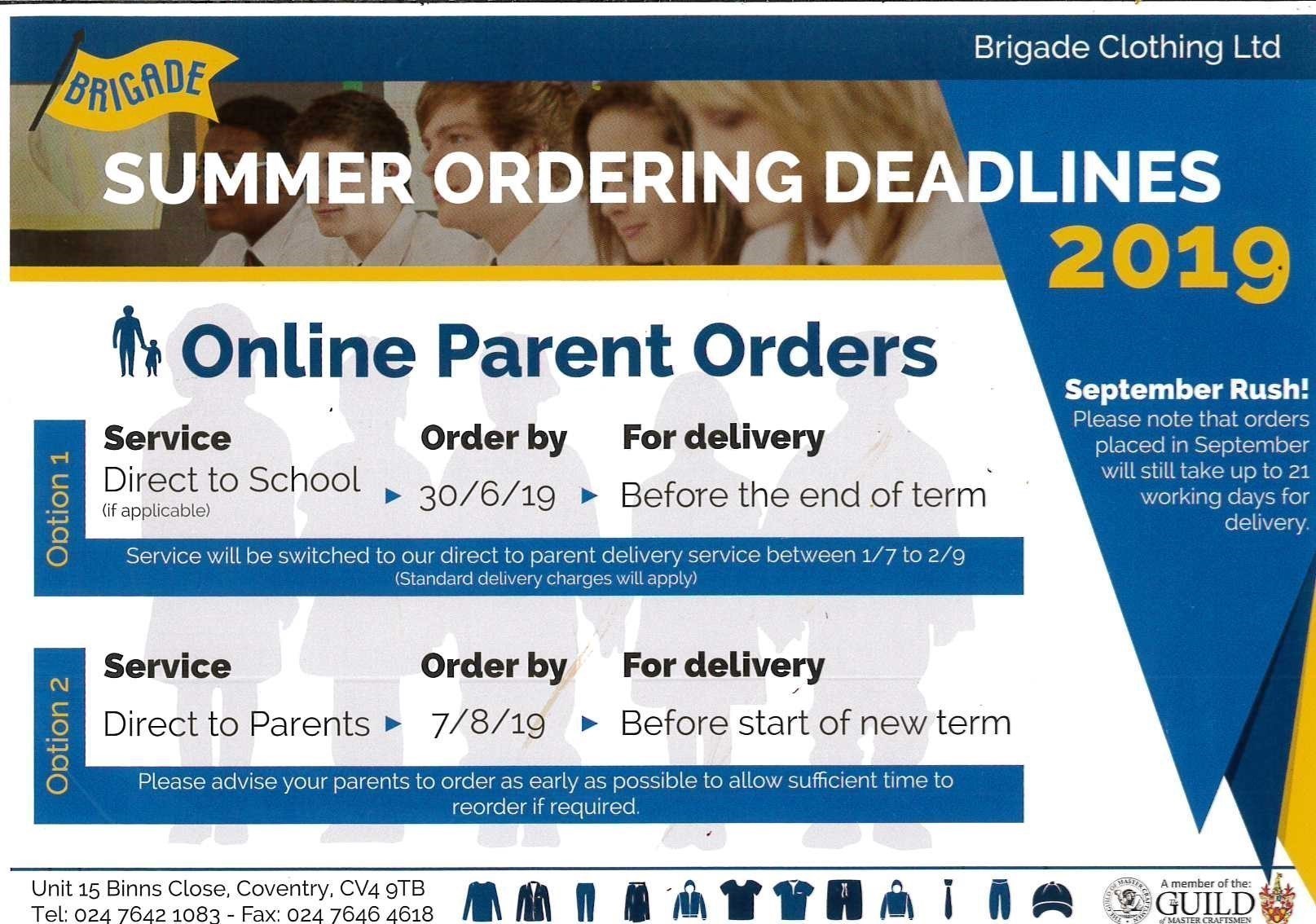 WEEK BEGINNING 17th June 2019

| | |
| --- | --- |
| Be friendly, respectful and kind | not assigned |
| Be responsible | Mitzi (Yr 3/4) for always working hard, being polite, kind and helpful |
| Be the best you can be | Amber (FSU) for being a really independent learner especially in Phonics and Literacy |

| | |
| --- | --- |
| FSU | Alby for always sitting so quietly on the carpet for registration and listening |
| Yr 1/2 | Ronnie for being fantastic in everything he does, especially his handwriting maths, English and being him |
| Yr 3/4 | Isobel for amazing writing, taking on board feedback and pushing herself |
| Yr 5/6 | Edward for representing the school brilliantly at Quadkids final and coming First in one of the races |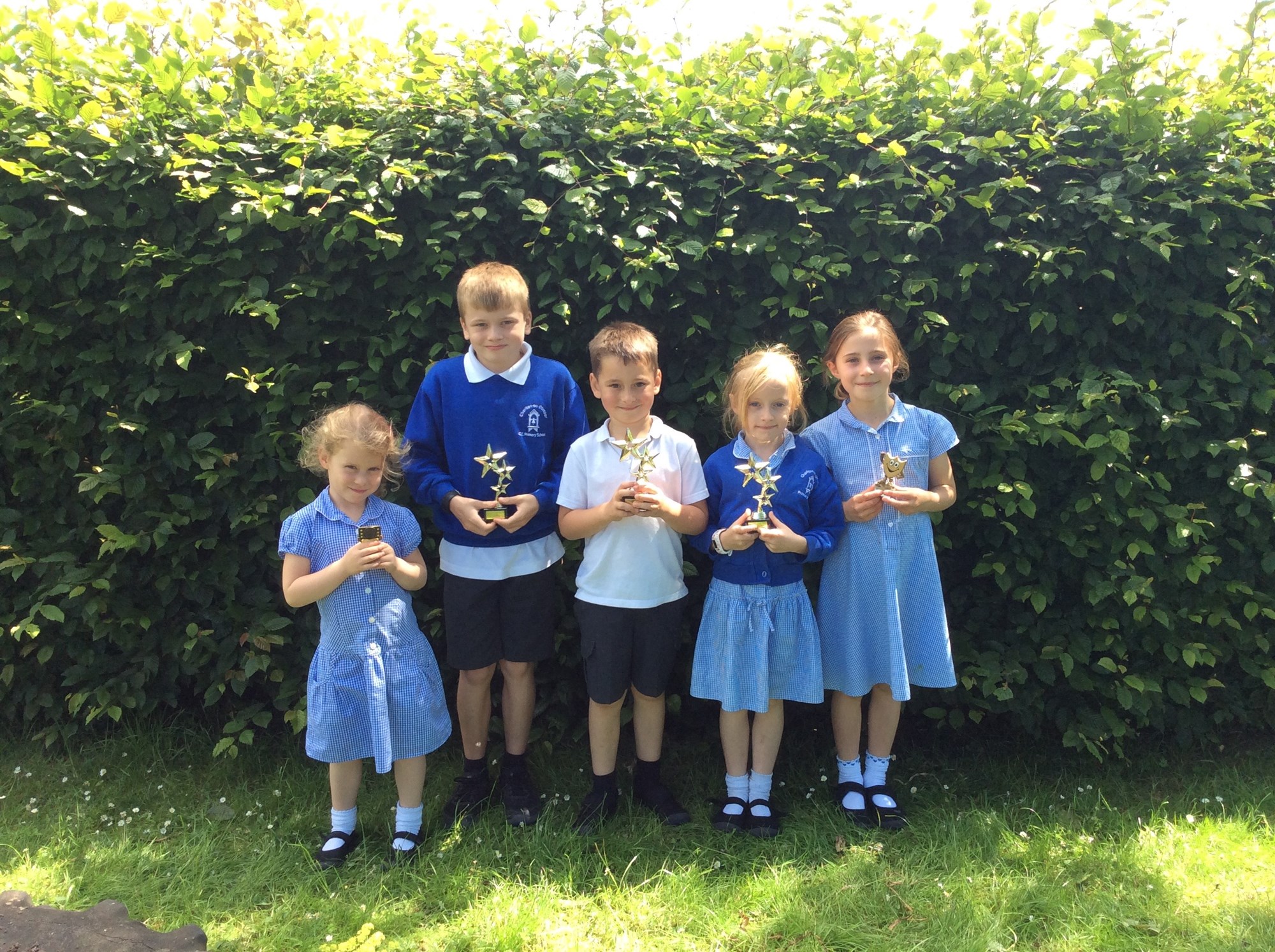 (*) Unfortunately Alby had already gone home so couldn't be on the photograph
EVENT or NEWS OUTSIDE SCHOOL:
* Summer Holidays
Information for Pupil Premium children

* Festival of archaeology
The Festival of Archaeology activity taking place at The Oxfordshire Museum on 20/21st July being organised by Cherwell Archaeology

https://festival.archaeologyuk.org/events/archaeology-oxfordshire-museum-woodstock-1553094463

Wicked Wednesdays - Summer Programme of Family Activities for children aged 7+ at the Oxfordshire Museum Woodstock

Wednesday 31 July

Ivar the Boneless and friends

Join our amazing interactive story session. Discover Ivar the Boneless and his Viking buddies as they rampage across England fighting dragons, tricking kings and riddling their way out of all sorts of trouble. Discover what it's like to be a Viking in these stories about Viking Age England.

Set workshops 11am – 12noon and 2pm – 3pm

Free Family activity for children aged 7+ - Tickets from Museum reception

Wednesday 7 August

Iron Age Mystery and Magic

Help animate our story about the Didcot Mirror; make clay characters and bring them to life with stop motion software. The end result will be a short film for everyone to enjoy.

Drop-in 11am – 3.30pm every 30 minutes on the hour and half hour.

Family activity for children aged 7+

£2 per child or £5 per family up to 3 children - Tickets from Museum reception

Wednesday 14 August

Teeth Detectives

Get hands on with animal and human teeth, jaws and skulls. Discover the science of teeth and make your own cast of human teeth to take home.

Workshops 11am – 12.15pm 1pm – 2.15pm – 4.15pm

Family activity for children aged 7+

£2 per child £5 per family up to 3 children - Tickets from Museum reception


Wednesday 21 August

Experiment

Have you wondered how things used to work; try writing in hieroglyphics, spinning wool, making a sun compass and other simple experiments.

Drop-in 11am – 3.30pm

Family activity for children aged 7+
£2 per child £5 per family up to 3 children - Tickets from Museum reception


Wednesday 28 August

Poo from the Past

Experience excavation, recording and analyzing the contents of fake poos (coprolites) from the past.

Workshops 11am – 12 noon 2pm - 3pm

Family activity for children aged 7+

£2 per child £5 per family up to 3 children - Tickets from Museum reception


Many thanks Alie
Alie Haynes
Admin Support Officer
The Museums Resource Centre
Cotswold Dene
Standlake
Oxon
OX29 7QG

Telephone Number: 01865 300639
Working Days: Tuesday, Wednesday & Thursday 9am – 2.30pm
W: www.oxfordshire.gov.uk/oxfordshiremuseum