Newsletter 22nd November 2019
This half term we will be looking at the following value:
Attendance for this week is 97.12%.



On Tuesday this week we had our SIAMS inspection. It was an eventful day with the inspector speaking to parents, children, staff and governors. Having an inspection provided the school with an opportunity to reflect upon the distinctiveness of the Christian vision at Charlton; we will found out the outcome within the next few weeks.

It has been an exciting week of learning.

The FSU children have been reading a book called Zog as part of their topic about Fire and Ice. The children made a dragon school with masks, a range of crowns and a tiara.

Year one and two children have been developing their Geography skills this week. They have been learning the different continents as well as studying interesting facts about France. Amelia and Molly found out that escargot is a famous dish and the currency used are euros. They also learnt that wine is made from berry grapes and there is a famous landmark in Paris called the Eiffel Tower.

Year three and four have been writing a non-chronological report about arctic foxes. Ruby found out that arctic foxes change the colour of their fur depending upon the season, Leo was able to write about the different types of arctic foxes including the snow fox, the white fox and the polar fox.

Finn, Wilf and Charlie spoke to me about their work in topic. This week they have been learning about earthquakes and the earth's layers. As part of their research, they watched a video and had to write a newspaper report. Finn said the best part has been finding out about tectonic plates and how millions of years ago there was just one big land mass.

On a final note, if your child is attending CAST, can I ask all parents to book on the Friday beforehand so we can ensure that we have enough food for the week ahead. If you intend to pay with childcare vouchers, let Françoise know and she can make the bookings for you as ParentPay won't allow you to book unless the credit is already on your accounts.

Have a great weekend.
- Yr 5/6 PE
Y5/6 PE has now moved to Friday afternoon.
- NEWT
Next week the children will be writing a report for their NEWT (Now Everyone Writing Together) so we would like you to talk at home about the vocabulary they might like to use and the work they have been doing in class. The older children should be able to talk to you about the features of a newspaper/magazine report (for example: headline, opening paragraph, paragraphs in order of importance, picture with caption, witness information and closing paragraph). Perhaps you could look at some articles together and find examples of interesting headlines and reported and direct speech.

FSU will be writing about arctic animals.
Year 1/2 will be writing about Florence Nightingale and her home coming.
Year 3/4 will be writing a newspaper report based on their class novel - the point in their story when Flint and Eska escape the Ice Queen's castle.
Year 5/6 will be writing a magazine report based on one of the stories in their class book 'Survivors'.

As always, we thank you for your support with this talking homework and we look forward to seeing some amazing vocabulary in their writing.

- Online Safety
Please find below some information about online safety.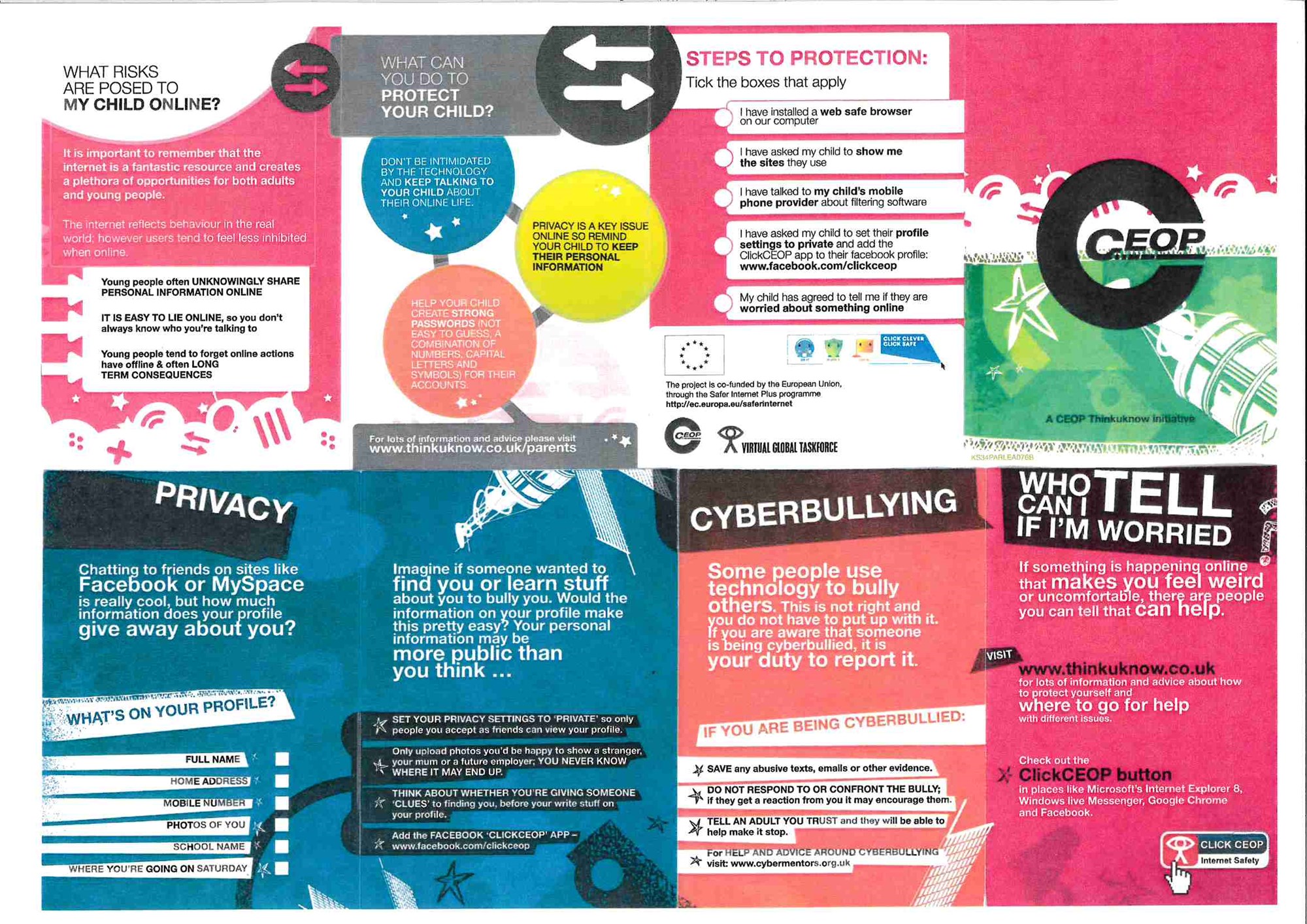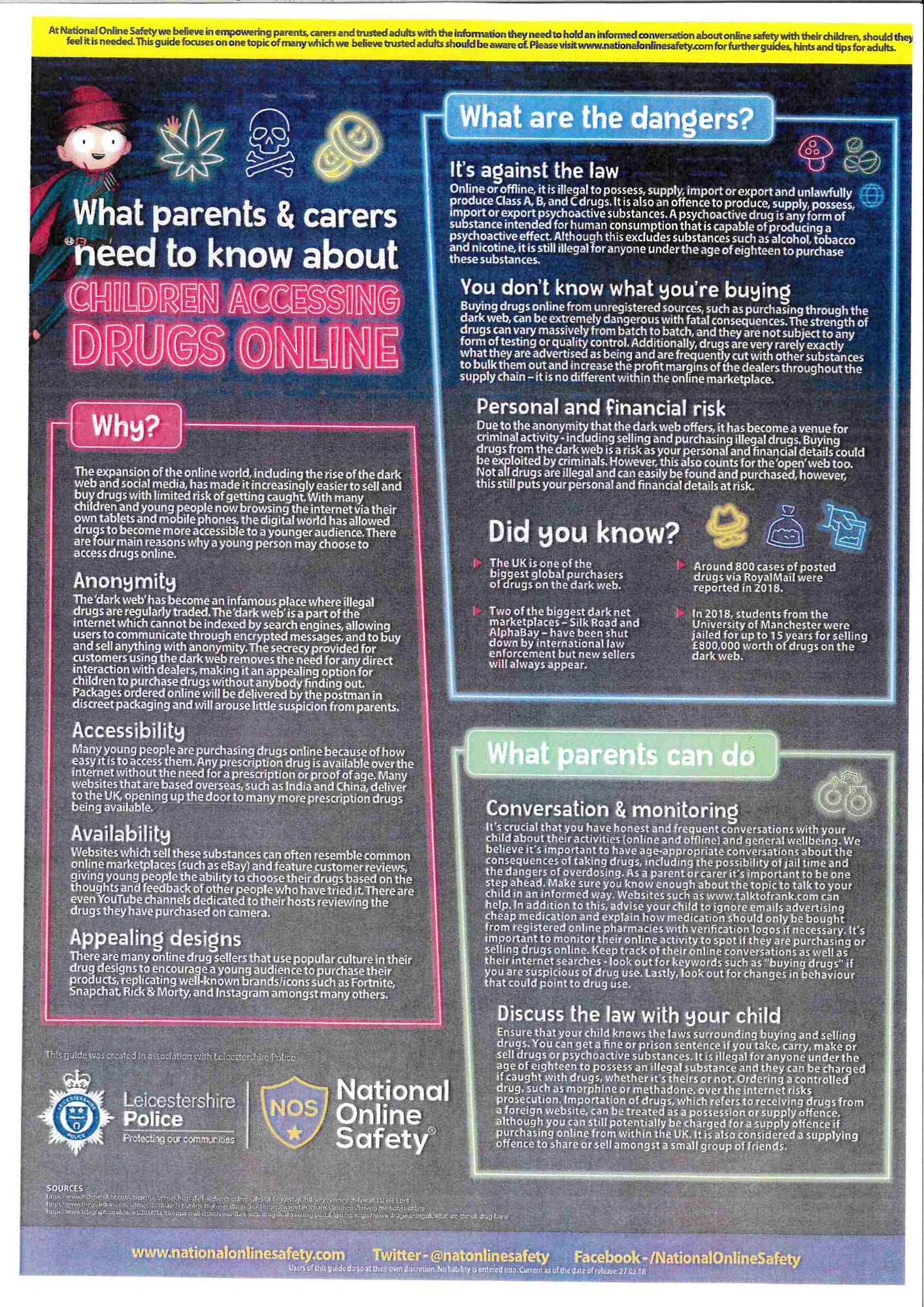 - Important dates for your calendars (which can also be found on the school calendar)
- 6th December = 3.15pm till 4.15 pm - Christmas Coffee Church/Family Service on . All welcome!

- 6th December = Non Uniform Day in return for a bottle for the Christmas Bazaar

- 10th December = F1 to Yr6 trip to "Beauty & the Beast" at the Oxford Playhouse:

LAST REMINDER TO BOOK & PAY FOR YOUR CHILD'S SEAT.

- 17th December = All school Christmas Lunch

I now have all the children's choices for the day. Thank you.

- 19th December = 3.15pm till 5.00pm = CHRISTMAS SPECIAL Film Club (the forms are available on the School Life App (Forms/Film Club/ 2 options for one child and more than one child). The money raised will go to the PTA.

- 8th/9th June 2020 - PGL Residential Trip to Liddington for the Yr5/6. The form is available on the School Life App under TRIPS. Parentpay is already available for payment. You cannot pay with Childcare Vouchers for this trip.
- Ian Taylor Photography
The final day to place orders for school photos, either online or via school, for free return to school has been extended to Monday, the 25th of November. Orders can be placed after this date but P&P charges would apply.
Kind regards,
Ian Taylor
PS: I'll come over on the 26th to collect the orders and rest assured that prints will be back before the end of term.
- PTA News
Skipping ropes, memory journals and an Igloo for class 3/4 have all been purchased this week. Hopefully have pictures of the igloo for everyone to see next week, it is supporting their topic work on Ice and looks great in the classroom.

Christmas Cards – the Christmas card on-line shop has been extended until midnight tonight (22nd November) if you would like to purchase cards or wrapping paper with your child's artwork on. The finished cards should be back at school on November 28th, ready for distribution in bookbags.

Family Bingo Tonight It's not too late to come, tickets can be purchased on the door. It's great fun for all the family. Licensed Bar opens at 5.30pm, your ticket includes a cup of squash a banger in bun and 6 games of Bingo, all welcome.

Coffee Church - Rev. Lisa will be hosting the popular Coffee Church on Friday 6th December from 3.15pm. There will be crafts, songs, storytelling and refreshments all with a Christmas theme.

Cherwell Lottery www.CherwellLottery.co.uk The school association now has a page on this site. Go onto the site and find our page, purchase a lottery ticket naming the school as the charity you wish to support. 50p from each ticket purchased will be donated to the school and you might win £25,000!

Black Friday 27th November - please consider going through the Easy funding raising or Amazon Smile websites or download the apps when shopping on-line, we are signed up to both charity schemes. There are over 3000 shops signed up to easy fundraising, a percentage of your spend will be donated to the school. Download the app or google Amazon Smile and choose Charlton on Otmoor School as your charity or follow the link for easy fundraising www.easyfundraising.org.uk/causes/charltononotmoor/

School Cookbook is in production and pre-order forms will be coming out in bookbags soon. Thanks to everyone that sent in a recipe and pictures – it's going to look great and will make a very special Christmas present.

If you would like to speak to a committee member or find out more about the PTA please contact us via the playground, office or email mailto:Charltonschoolassociation@gmail.com or Facebook https://www.facebook.com/groups/149362305695629/

Upcoming Events, Save the Dates
Friday 22nd November – Family Bingo evening
Friday 6th December No School uniform day in return for a bottle for the Christmas Bazaar
Christmas Coffee Church from 3.15pm with refreshments
Saturday 14th December – Christmas Bazaar
Wednesday 18th December – Carols and mulled wine at the Church
- Oxfordshire County Music Service
Please find some information below about the Oxfordshire County Music Service and what they have to offer to young people.
WEEK BEGINNING 18th November 2019

| | |
| --- | --- |
| Be friendly, respectful and kind | Beau (FSU) for being helpful and caring |
| Be responsible | Edward (Yr5/6) for being responsible an helpful with all things technical |
| Be the best you can be | Florence (Yr1/2) for working hard in all subjects and being being such a conscientious pupil |

| | |
| --- | --- |
| FSU | Lily for her progress in phonics and learning about shapes (Lily had left so she is on her own in the second photo) |
| Yr 1/2 | Jaxon for his wonderful, fluent reading |
| Yr 3/4 | Freddie for being responsible and asking help when he needs it |
| Yr 5/6 | Wilf for quietly challenging himself in all areas of the curriculum |
EVENT or NEWS OUTSIDE SCHOOL:
* The Oxford & Cambridge Singing School
* Swimclusive!
Do you believe that disabled children should have equal opportunities to learn to swim? If so, please read below.
* Journey into magic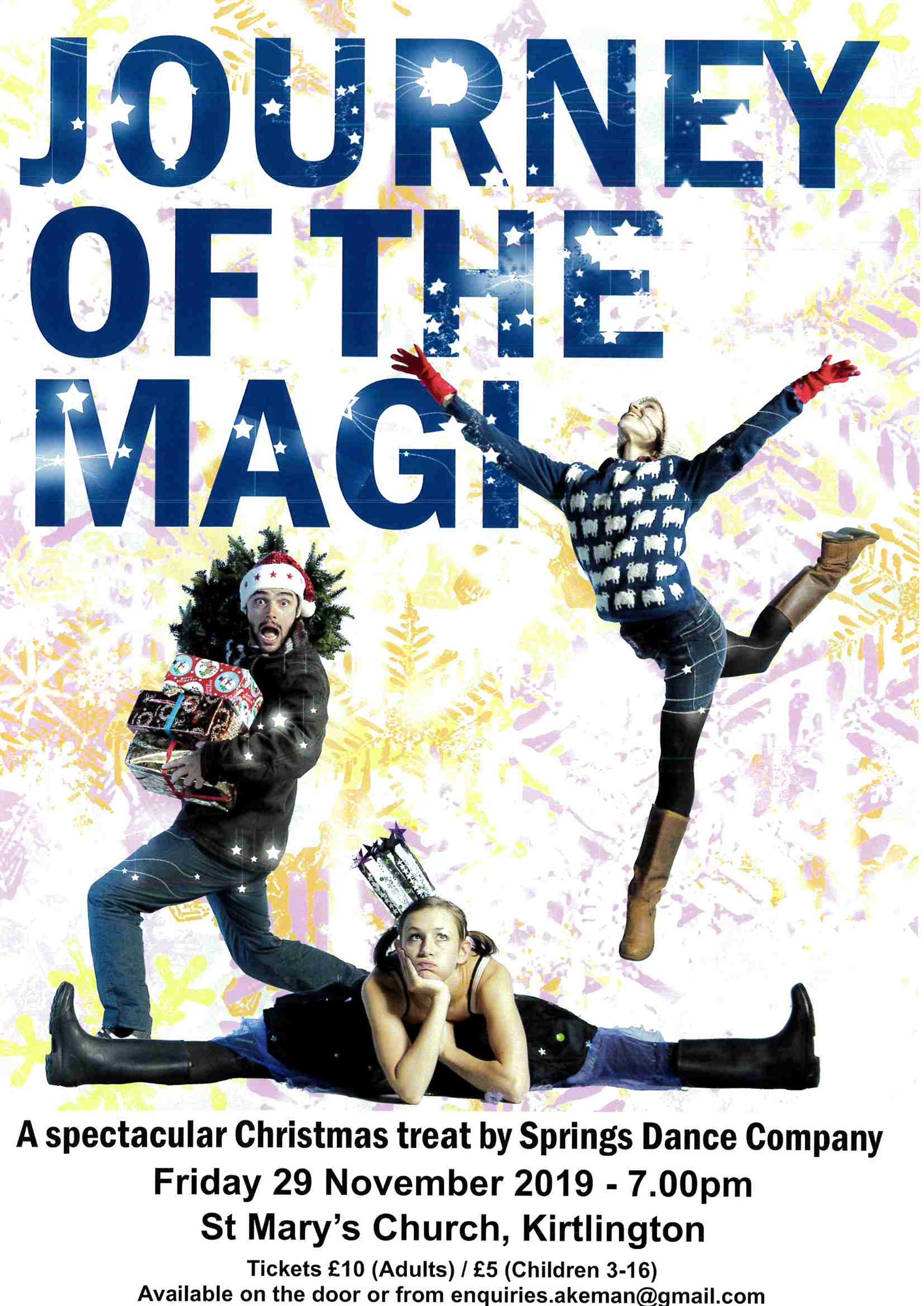 * Christmas Market