This term we will be looking at the following value:
Welcome
Dear Parents,
We have had a lovely final day of the half term celebrating The Queen's Platinum Jubilee. It was fantastic to see all the children dressed up in red, white and blue. We hope you have relaxing break and we look forward to seeing you on Wednesday 8th June.
Mr Griffin
Charlton News
Would you like to become a Restorative Leader?
After half term, we will be appointing 'Restorative Leaders' to work with other children across the school to encourage good behaviour and help resolve any issues that happen throughout the school day.
To become a Restorative Leader, children are invited to write a short speech outlining why they would like to take on this role and what skills they have which make them suitable. Children will present their speeches to their class on Thursday 9th June with results being announced on the Friday. One child will be chosen in each year group from reception to year six.
Exciting vacancy starting in September!
Have you ever wanted to make a difference working in a school? We are recruiting for a supervisor role to work in breakfast club and CAST. This is an exciting opportunity starting in September. More details can be found on the Oxfordshire County Council website however if you would like an informal discussion about the role please contact the school office to speak to Miss Giles or Mr Griffin. The closing date for this role is Tuesday 7th June.
Key Dates for your diary
22nd June: Rags to Riches Collection. Please fill a bag with your unwanted clothes and bring it to school. All clothes collected are currently going to the Ukraine.
8th July: School sports day, Charlton School Field.
9th July: Summer fete 2-4pm, Charlton School Field.
13th-15th July: Year 5/6 pupils. Hill End Camp residential trip.
Change to PE days!
During the second half of the summer term,
PE days will be as follows:
FSU on a Thursday
Year 1/2 on a Thursday
Year 3/4 on a Friday
Year 5/6 on a Friday
Children will need to come into school in their PE kit on these days.
| | | | |
| --- | --- | --- | --- |
| Explorer | Love | Lois | Lois for participating well in all elements of FSU life and being responsible enough to represent us on the eco-council. |
| Pathfinder | Respect | Ben | Ben for respect for his learning and always trying. |
| Adventurer | Resilience | Evelyn | Evelyn for trying really hard to improve her spelling and writing an excellent report. |
| Navigator | Resilience | Freddie | Freddie for working really hard on his writing this week. |
Drop & Play: Mon-Fri 8.30am-8.45am
Breakfast club: Mon-Fri 7.50am-8.45am
CAST times: Mon-Thurs 3.15pm-4.15pm or 3.15pm-5.30pm.
If you would like your child to attend Breakfast Club, Drop & Play or CAST, please book a place using the app. CAST is open to reception through to year 6 children only.
CAST mobile no: 07395182892.
Explorers
In FSU this week we learnt all about Her Majesty Queen Elizabeth II and had fun celebrating her Platinum Jubilee. We made paper and biscuit crowns, built a castle and changed our car into a horse and carriage. Many of us have also worn lovely hats, just like Her Majesty The Queen.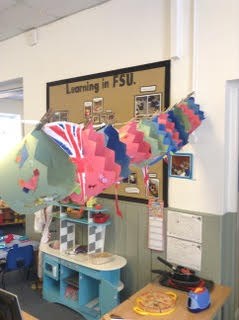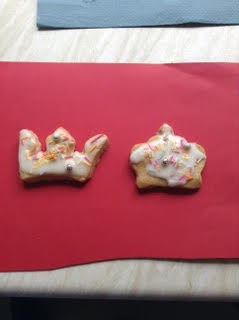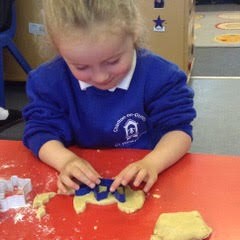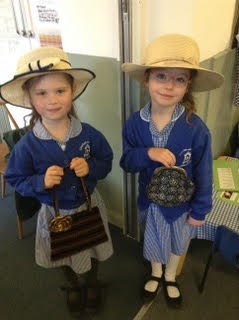 Pathfinders
This week we made fossils so that we could imagine what it would be like to be Mary Anning! This has linked really well with our learning about measuring. We had to measure out the ingredients really carefully for our salt dough. Then we made markings to look like a fossil. Our hands got a bit mucky but it was really fun!!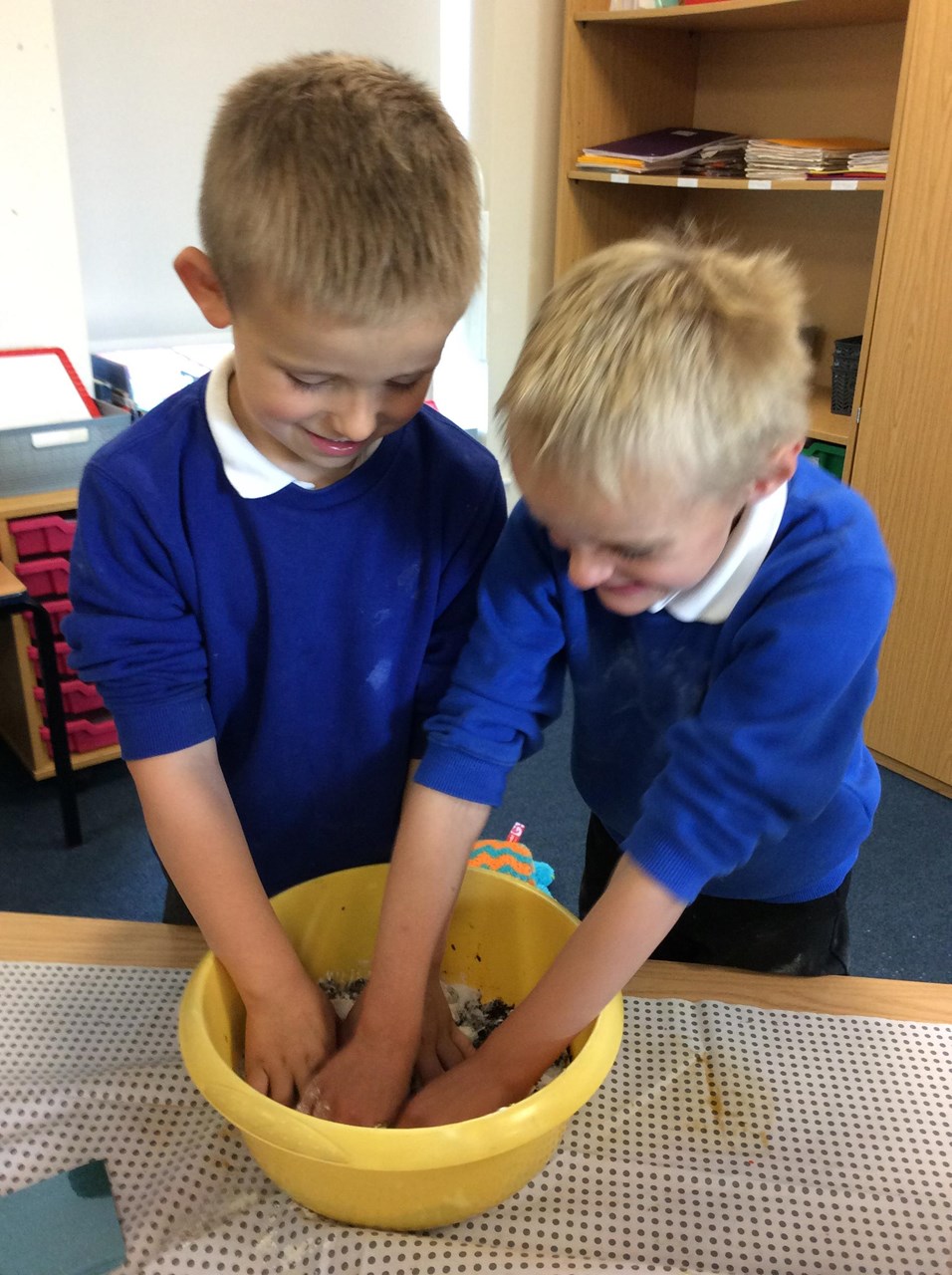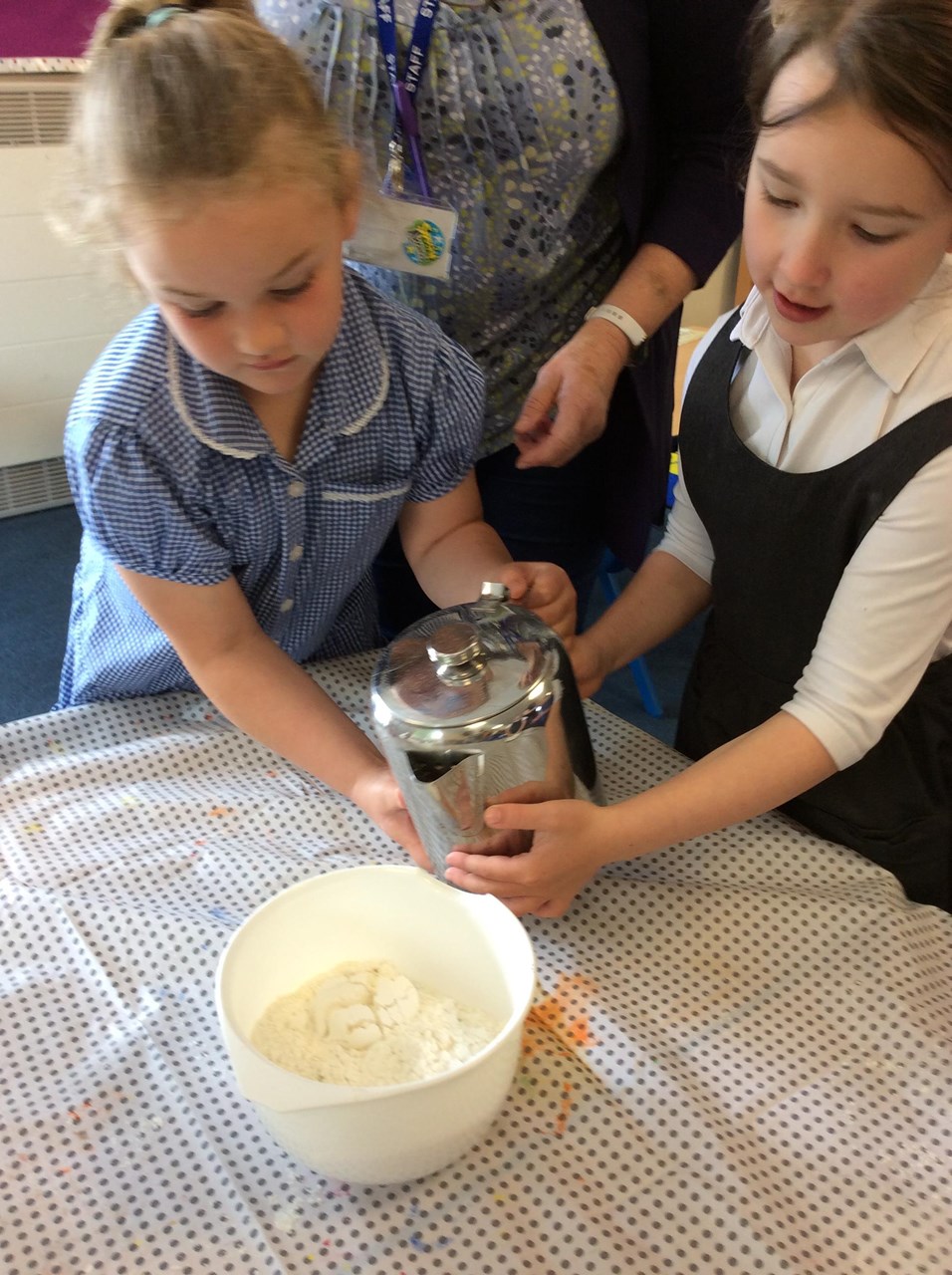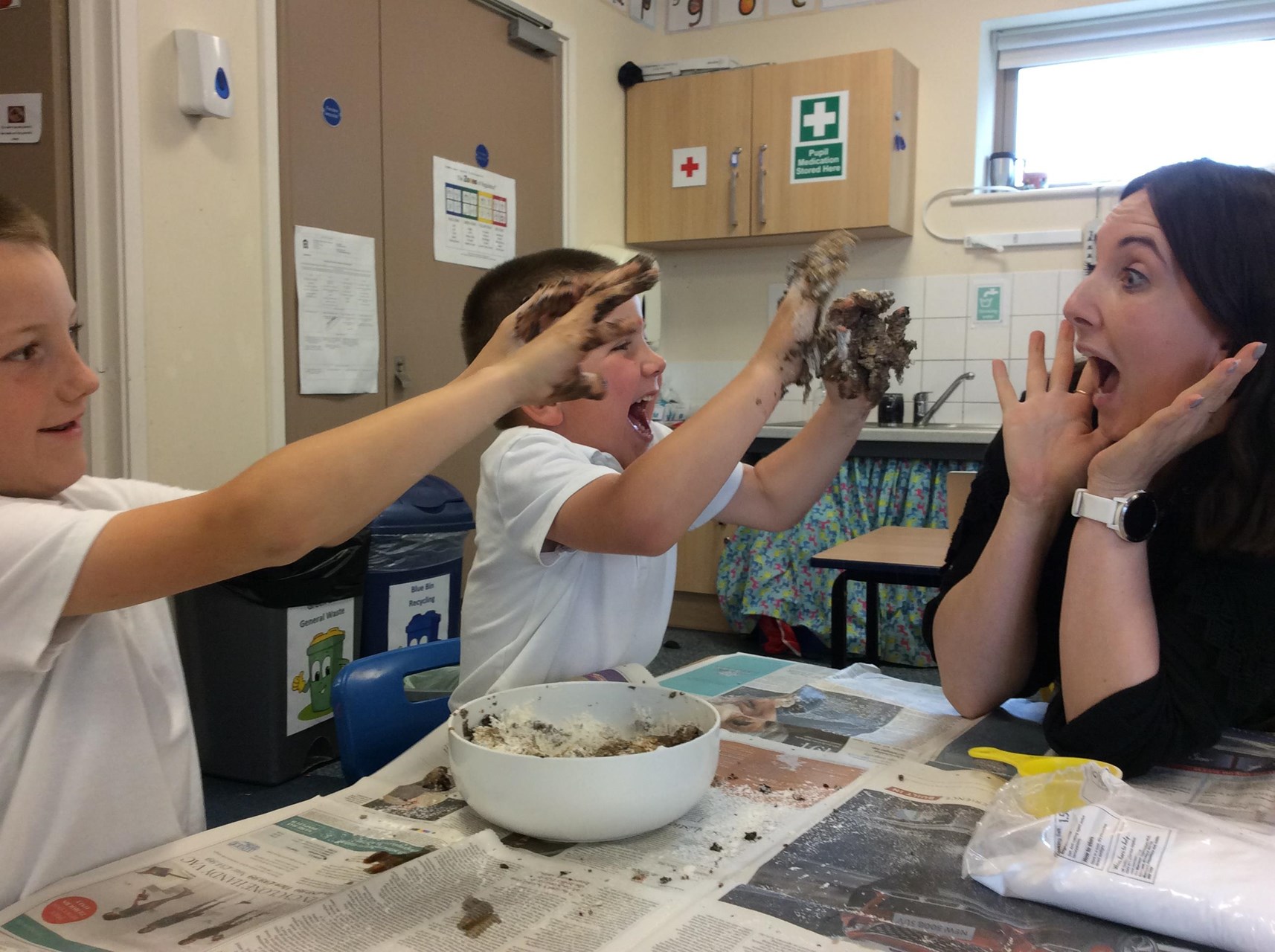 Adventurers
Year 3 and 4 have been observing and investigating changes of state. We have learnt all about solids, liquids and gasses and wanted to observe changes between these. We used thermometers to observe the changing temperature from water to ice and to recognise that water freezes at around 0 degrees.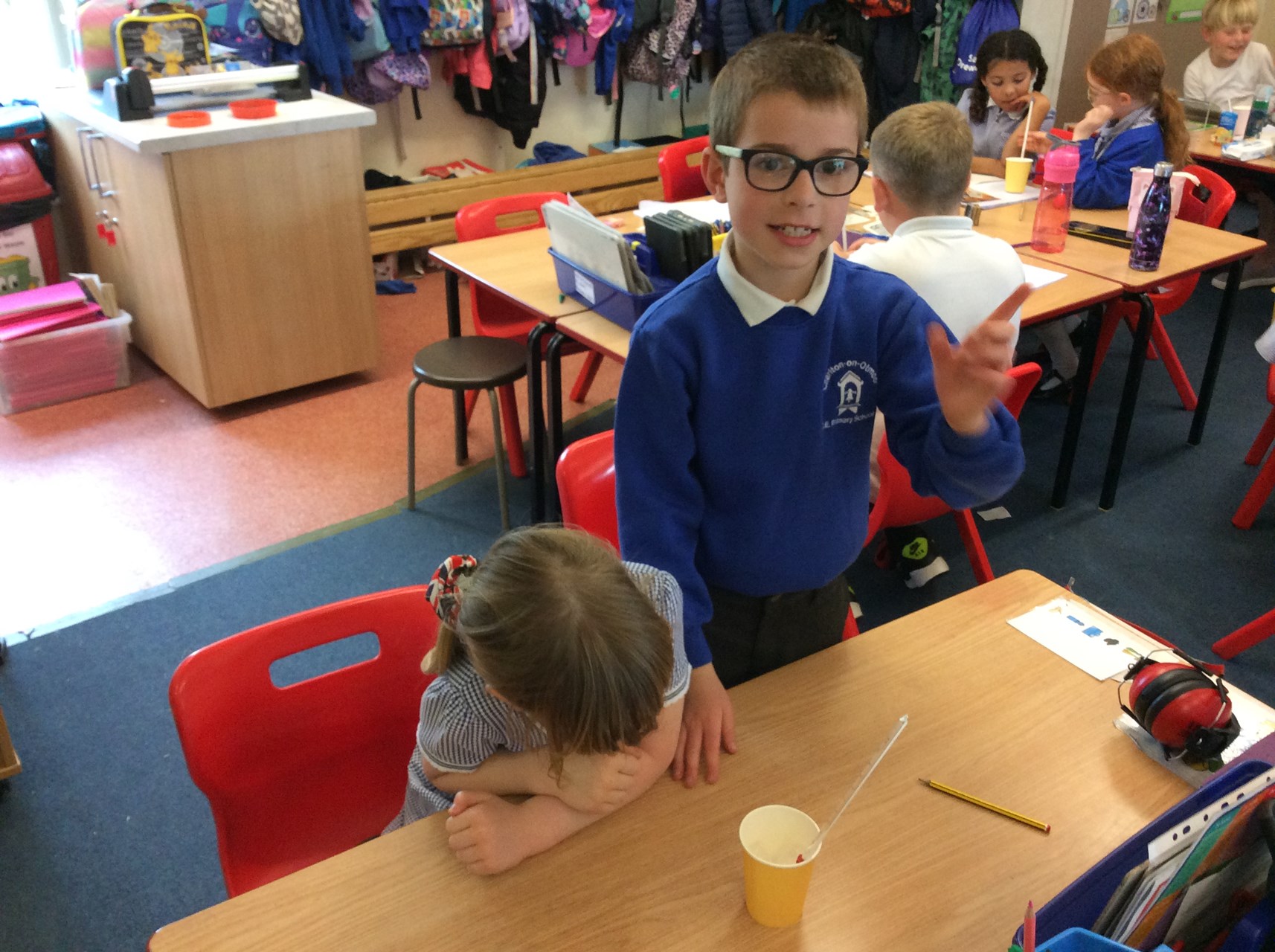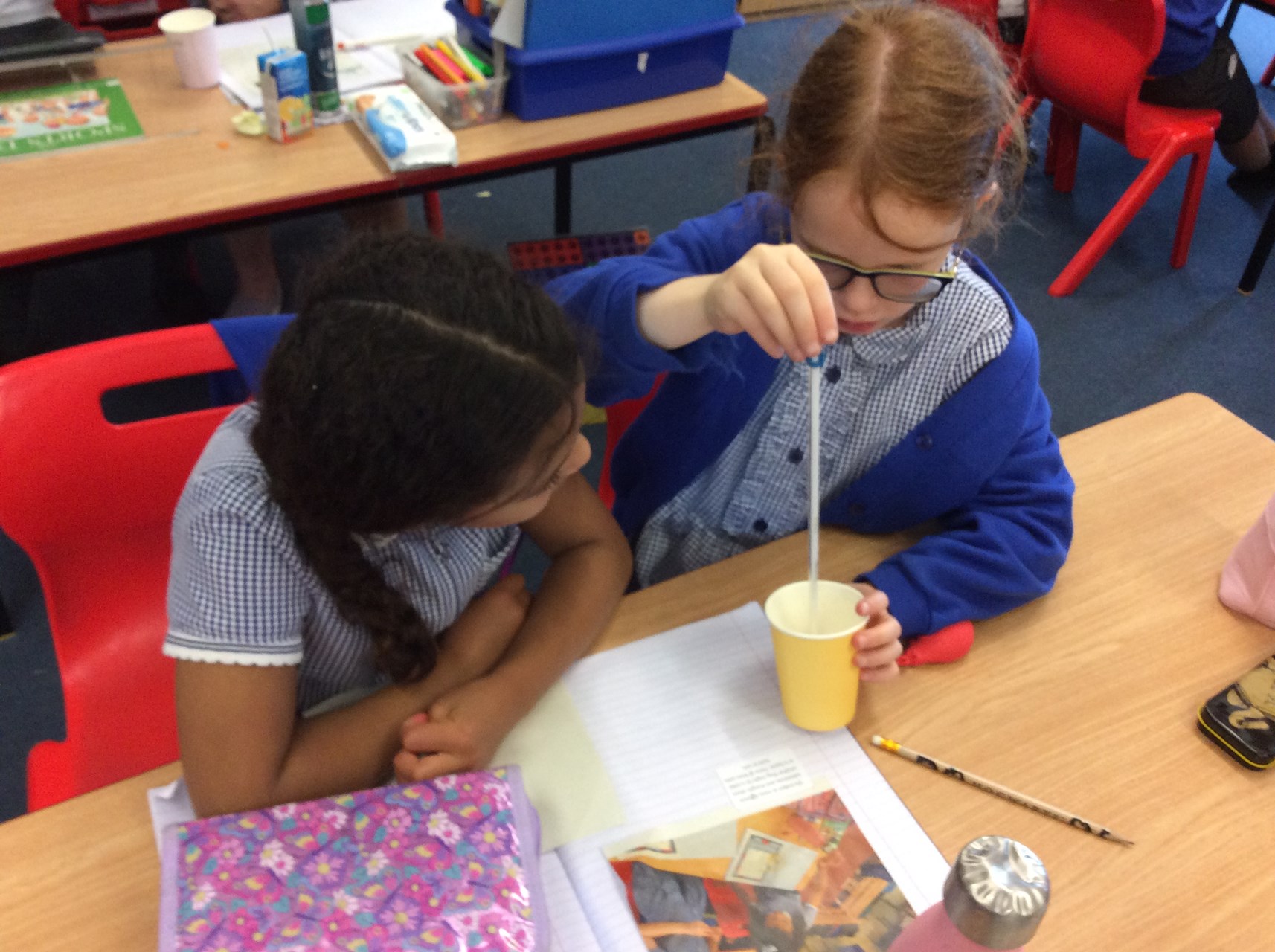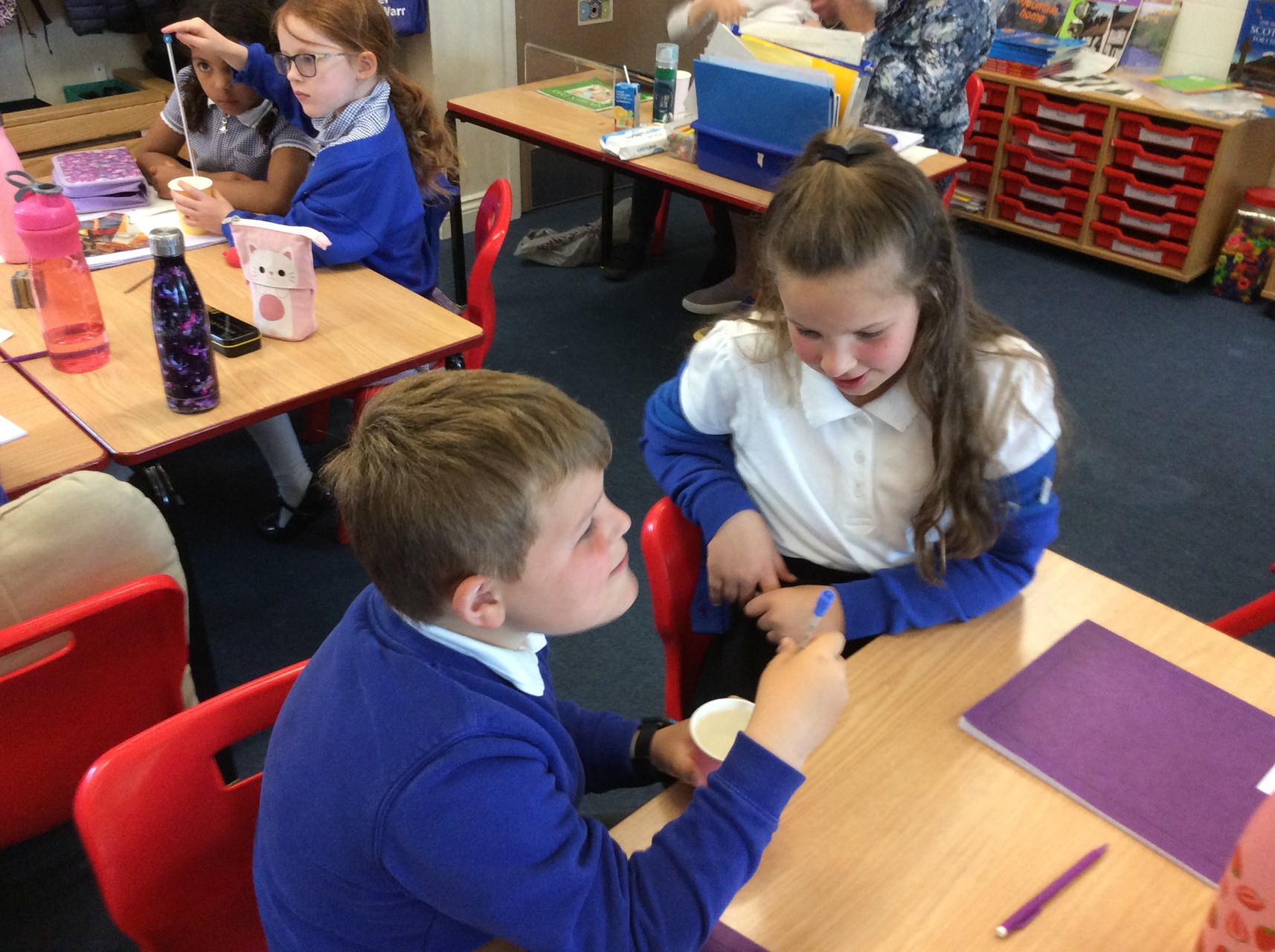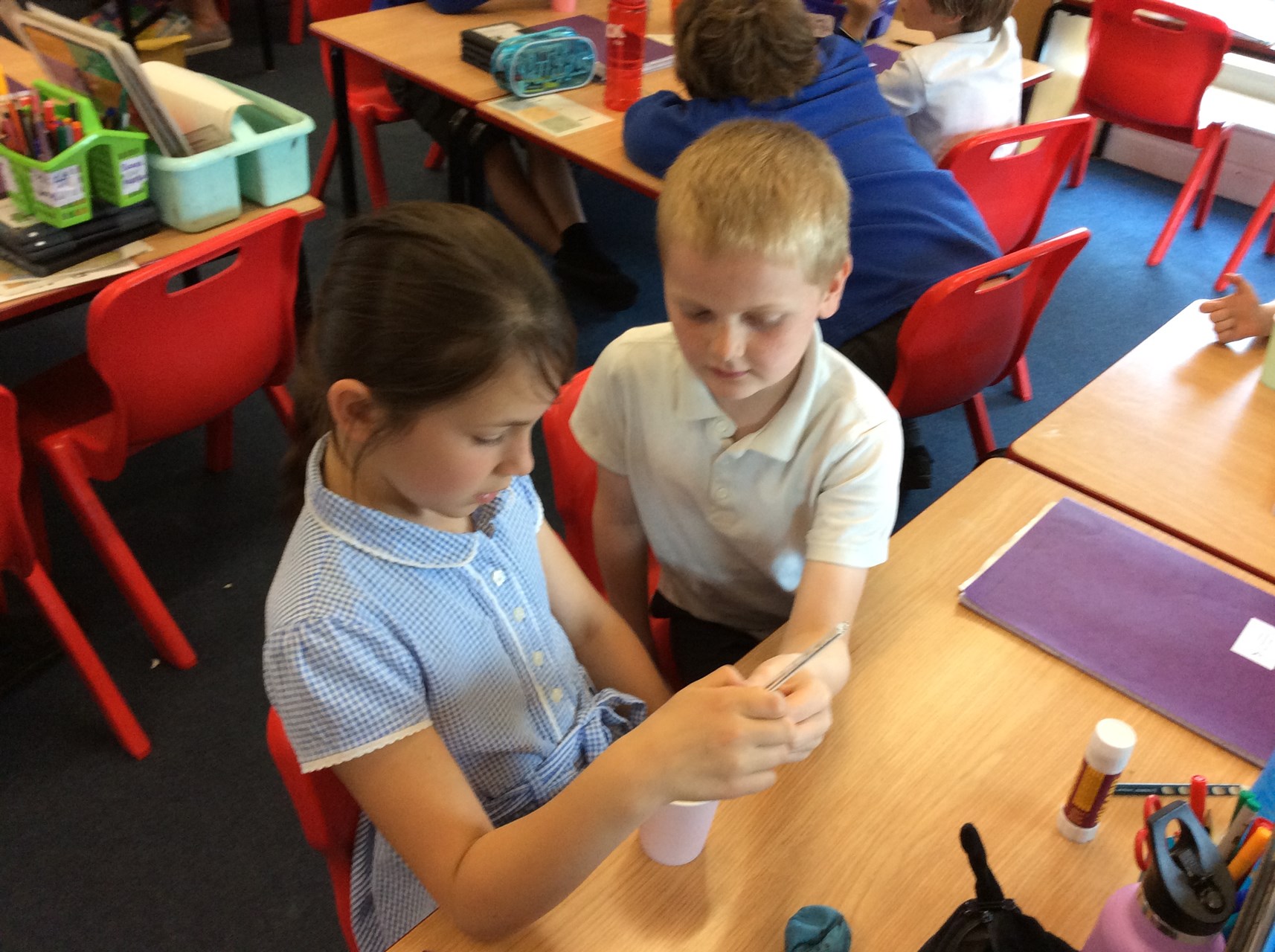 Navigators
This week, Year 5/6 started their gardening project of improving the pond area! They worked very hard and the pond area is looking much clearer.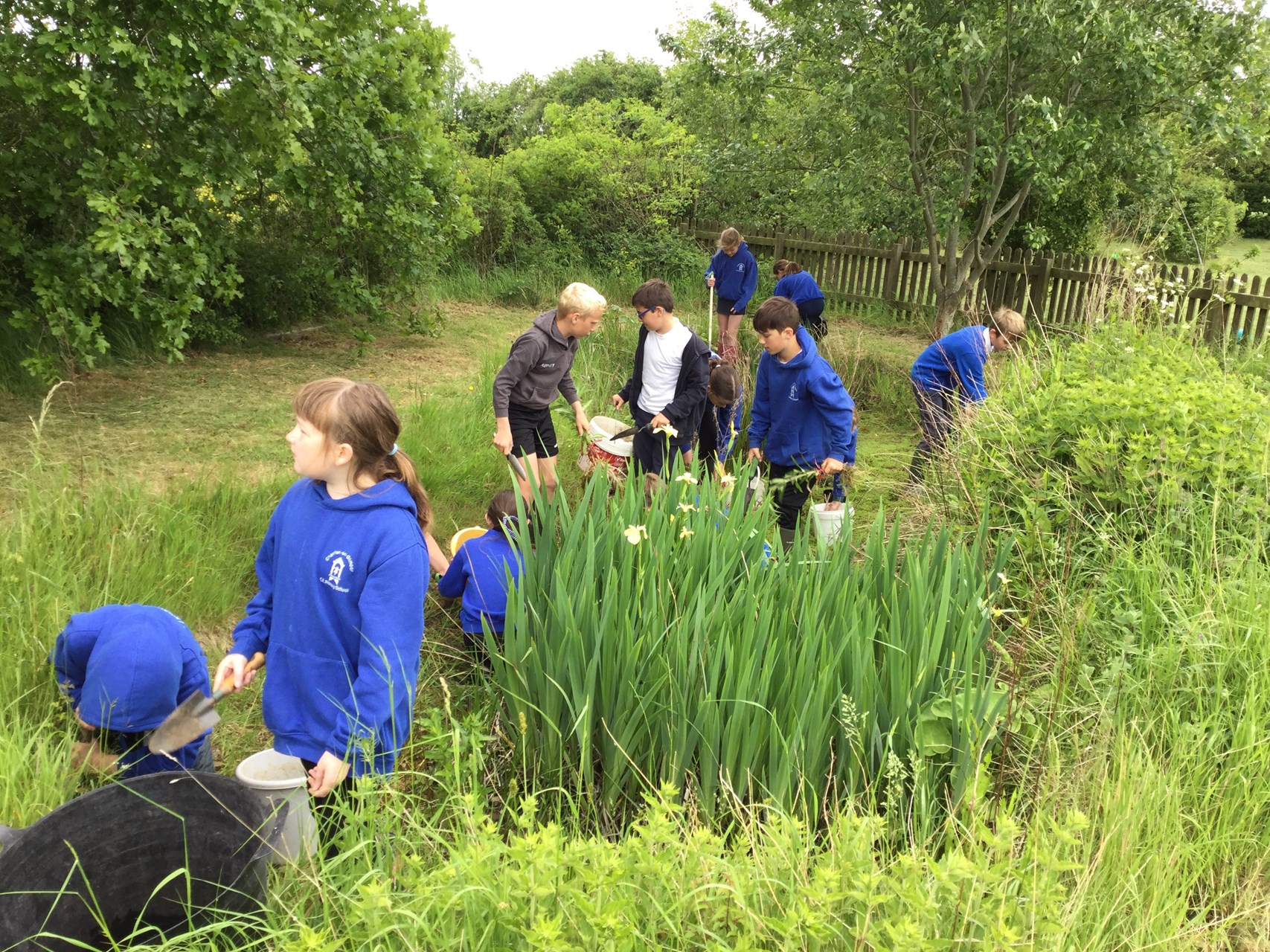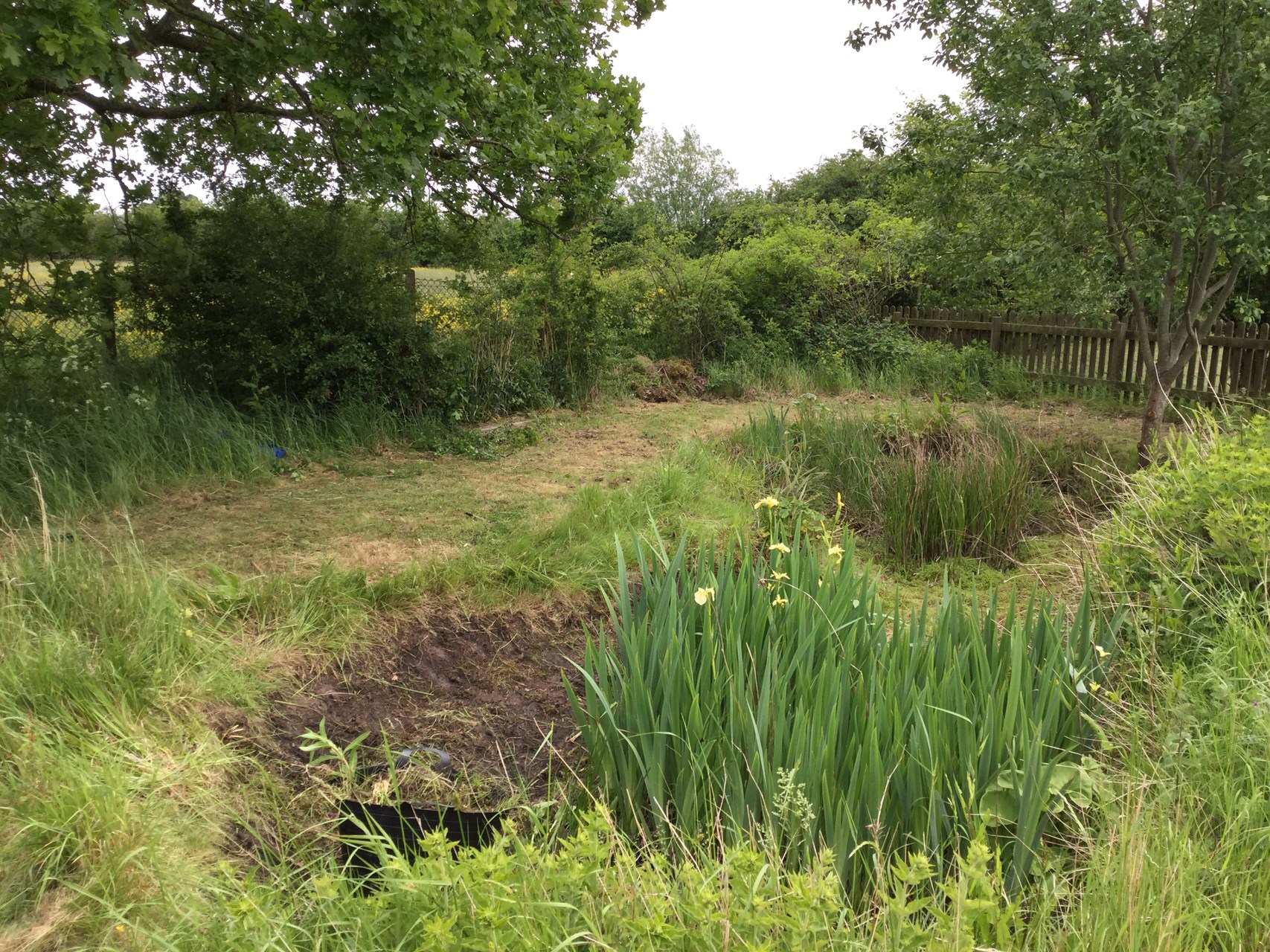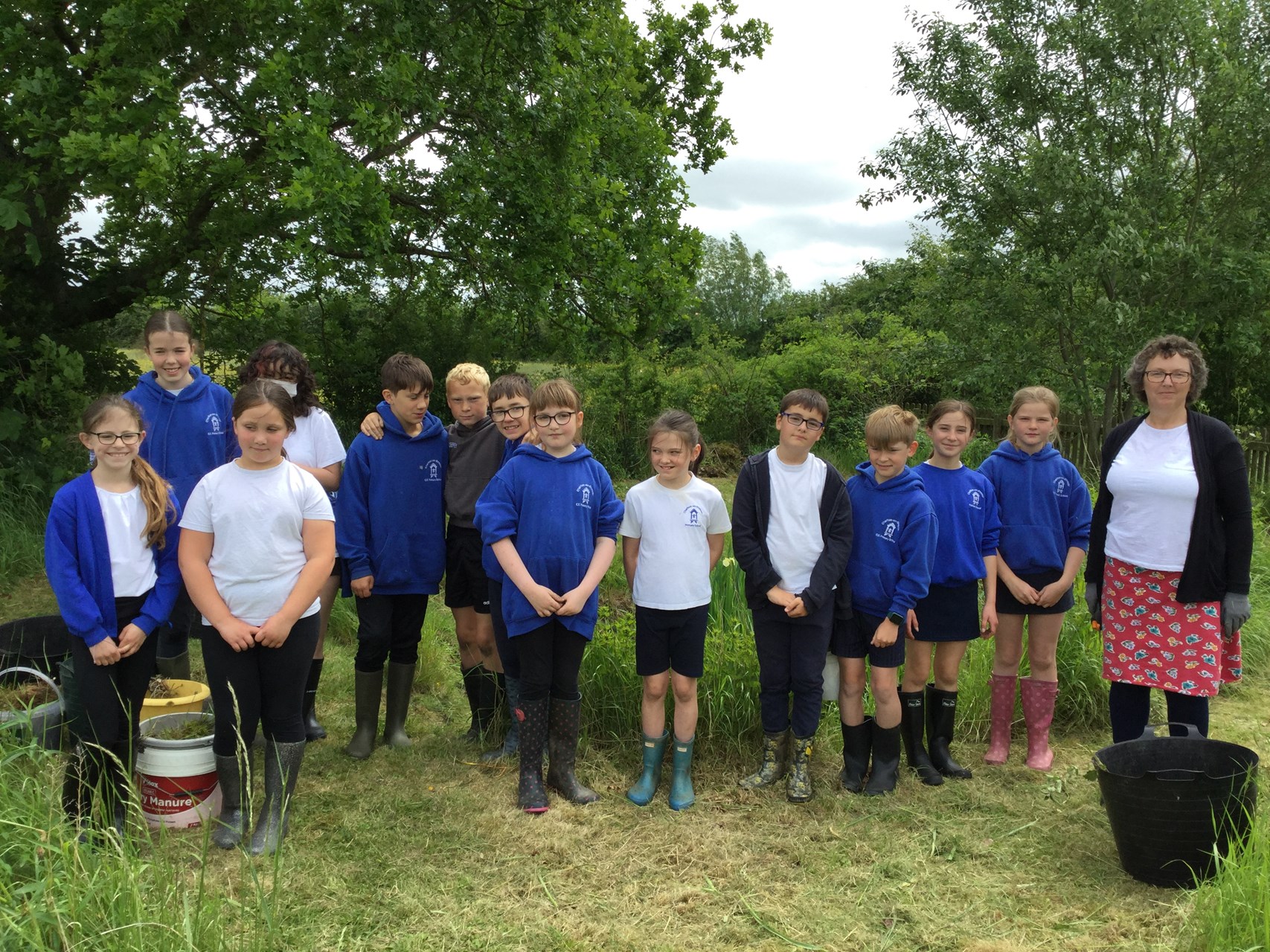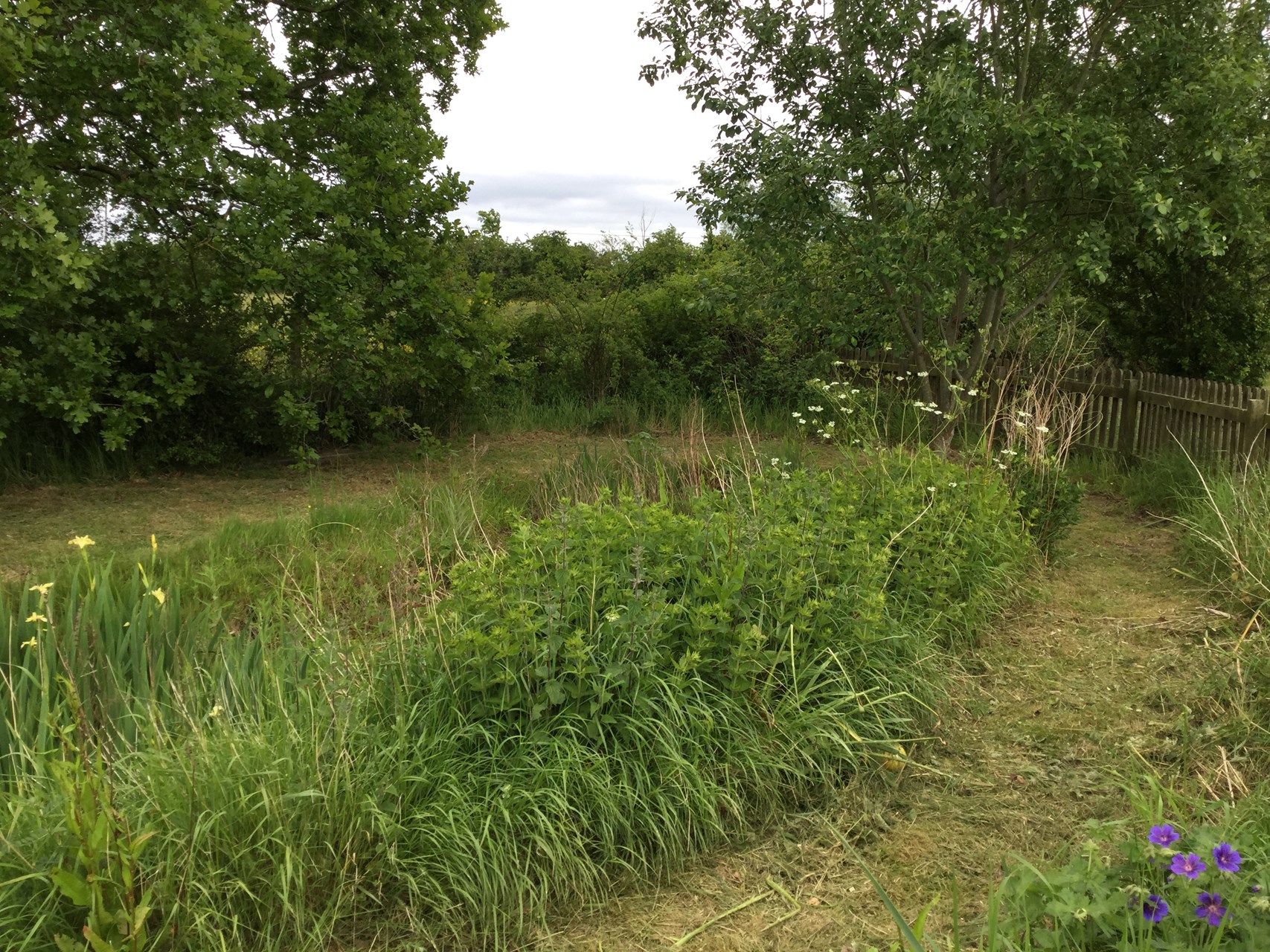 Safeguarding
Please contact Miss Giles, Mrs Clarke or Mr Griffin should you have any safeguarding concerns. Heather Phillips is our Safeguarding Governor, and she can also be contacted via the school office.
COVID-19- Latest Government update can be found here:
Coronavirus (COVID-19) - NHS (www.nhs.uk)
If you have any questions regarding the guidance, please do not hesitate to get in contact with the school and we will go through this with you. If your child does have to self-isolate, the school will provide home learning for them for the duration of this time.