Newsletter 28th June 2019
This month we will be looking at the following values:
Wisdom
Self-control
Confidence
Dear Parents,
Thank you very much for coming to meet Mr Griffin and visiting the Egyptian museum in Yr 3/4's classroom. Thank you also for supporting your children on Sports Day today, you must have done a sunshine dance this week because the weather was glorious. It was great to see so many of you there. You can see more photos of the various events on the website or the School Life App under the tab EVENTS.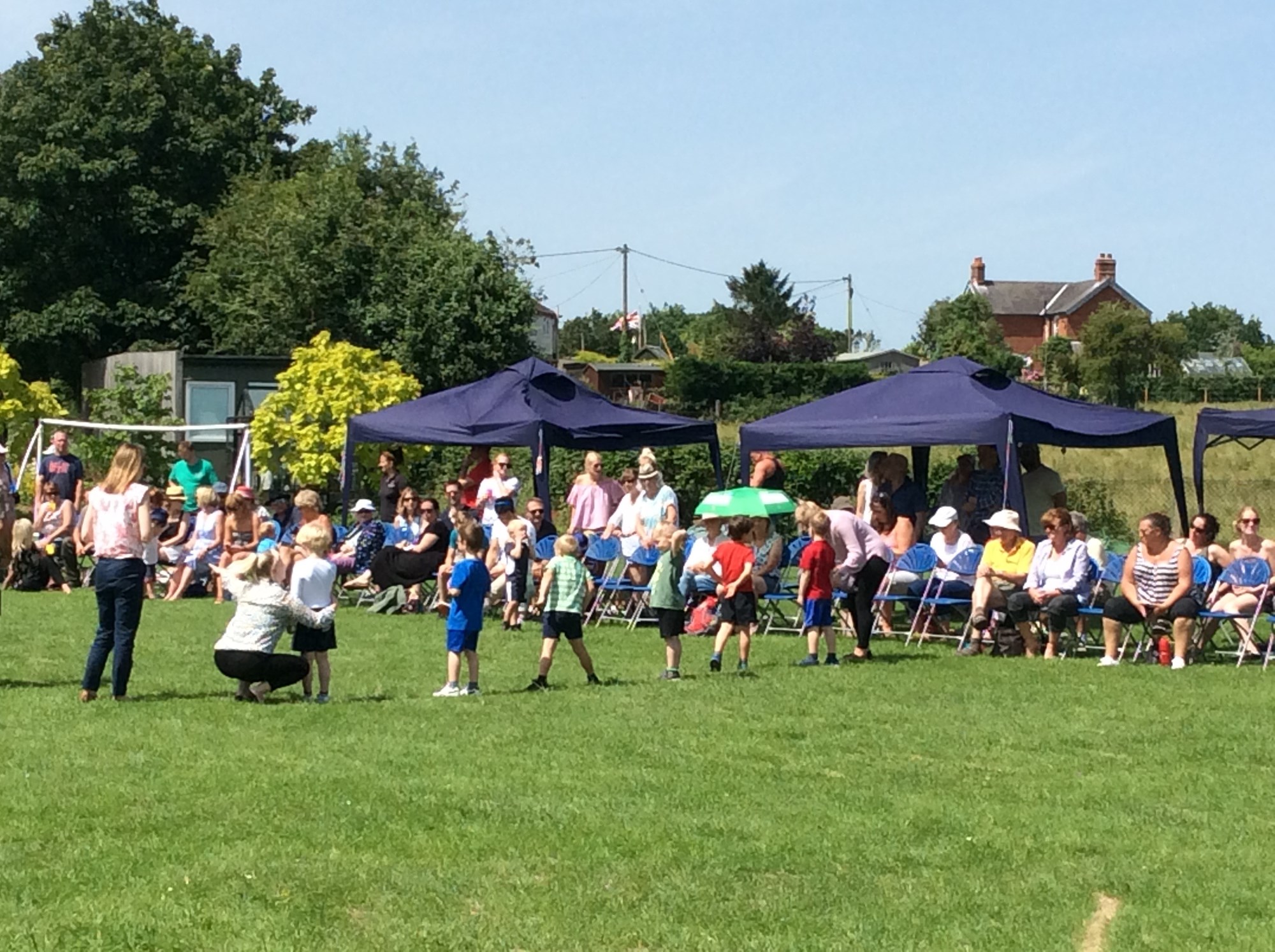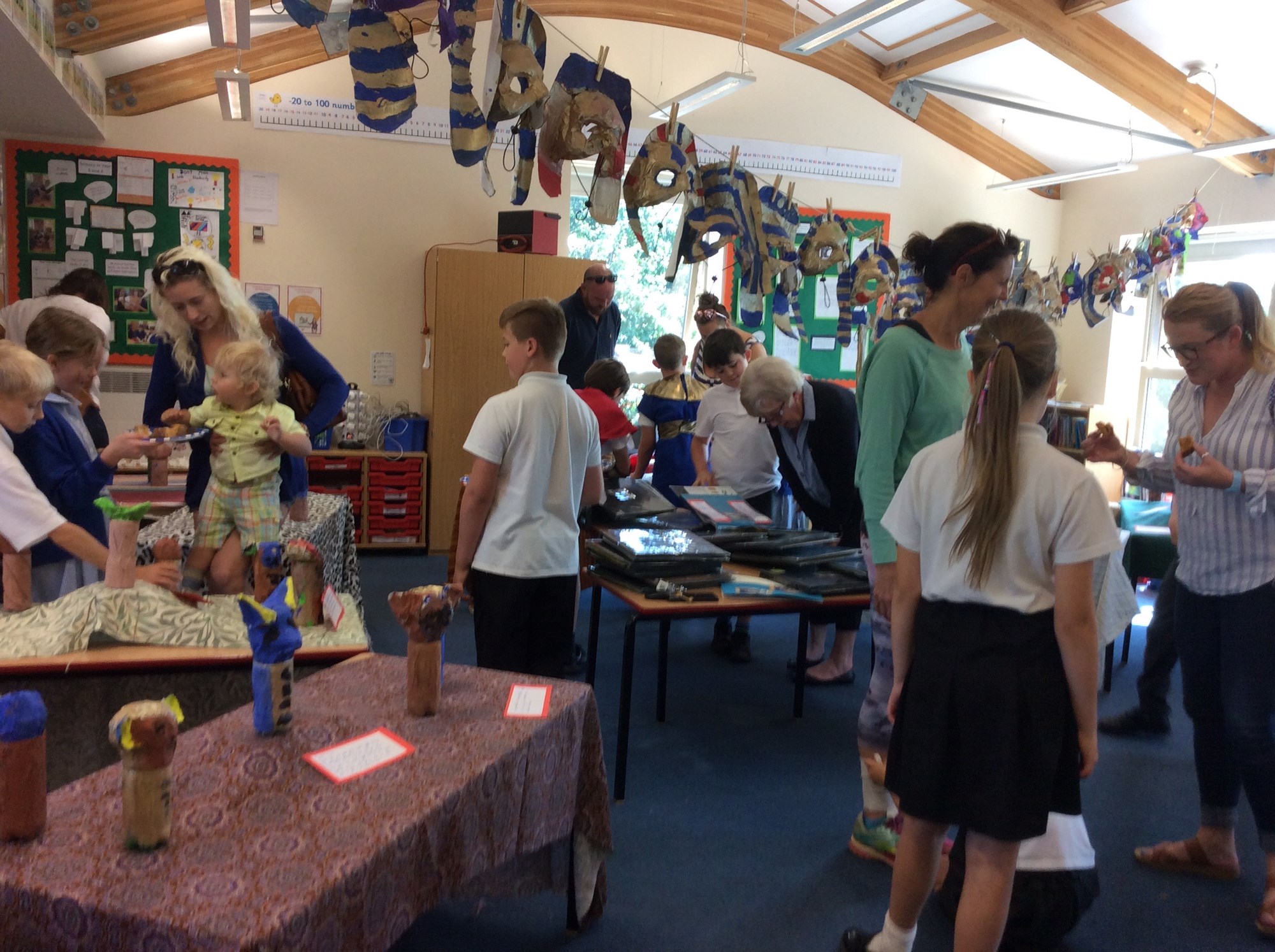 - Staff news
Due to sickness Mrs Oliver will be unable to join us for the rest of the term. We would like to take this opportunity to thank her for all her hard work and contribution to the school. We wish her well in her new post.
- Attendance
Attendance for this week is 95.06%. We are for the third week in a row below the recommended 96% from the County Council but we've had yet again a lot of pupil off sick in the last few weeks and some transition day for Yr 6s which explained the results.
- School Council Fundraiser
As part of our school Christian ethos we sponsor a child in India through the charity ActionAid. To raise our annual donation we are going to hold a Guess the Name of the Teddy Game next week. The School Councillors will visit the FSU and each class next Thursday and Friday morning with the teddy to give children the opportunity to choose a name from a chart for a donation of £2. The winner will be announced in Friday afternoon assembly. Thank you in anticipation of your support, all donations will be gratefully received.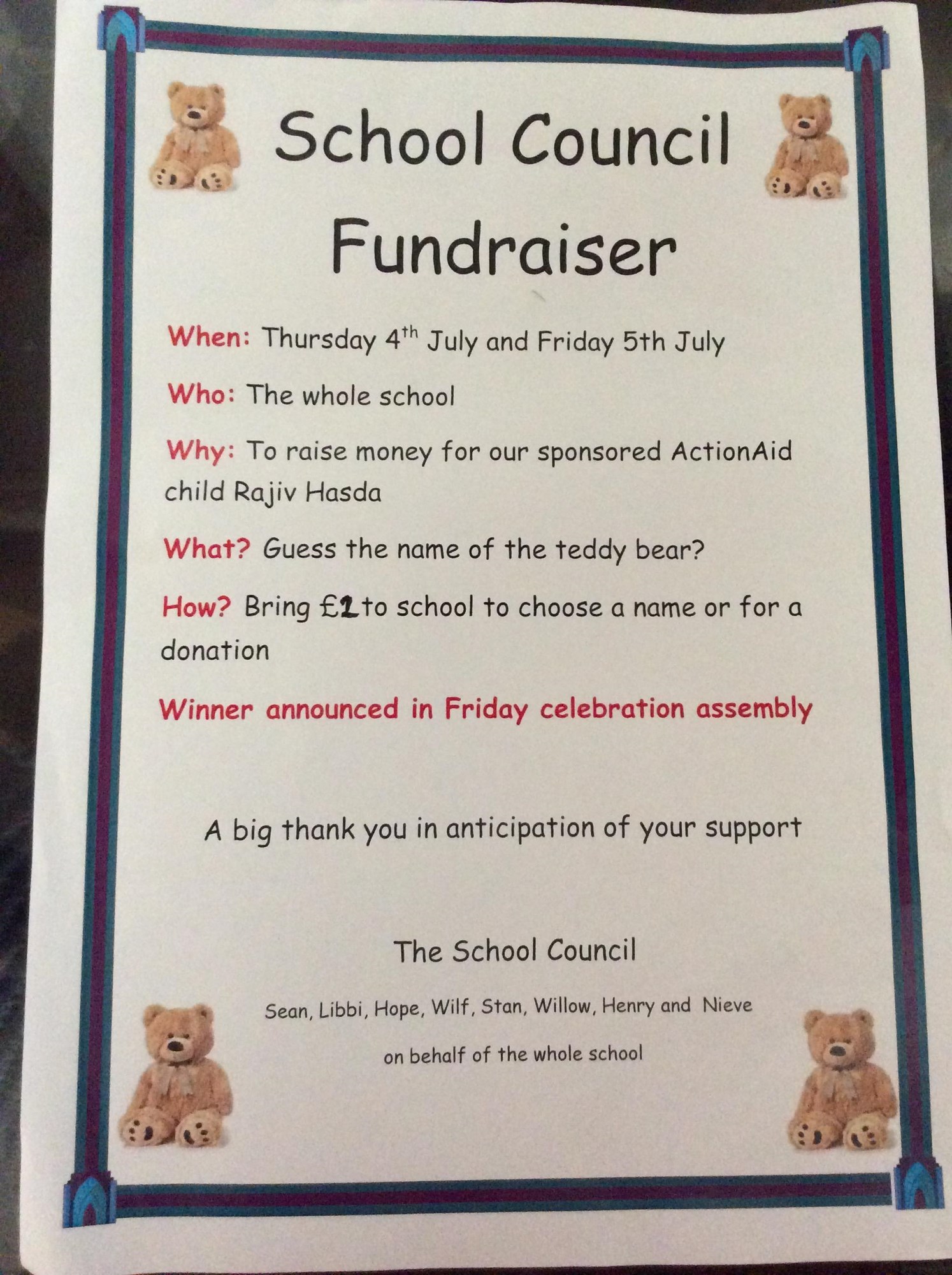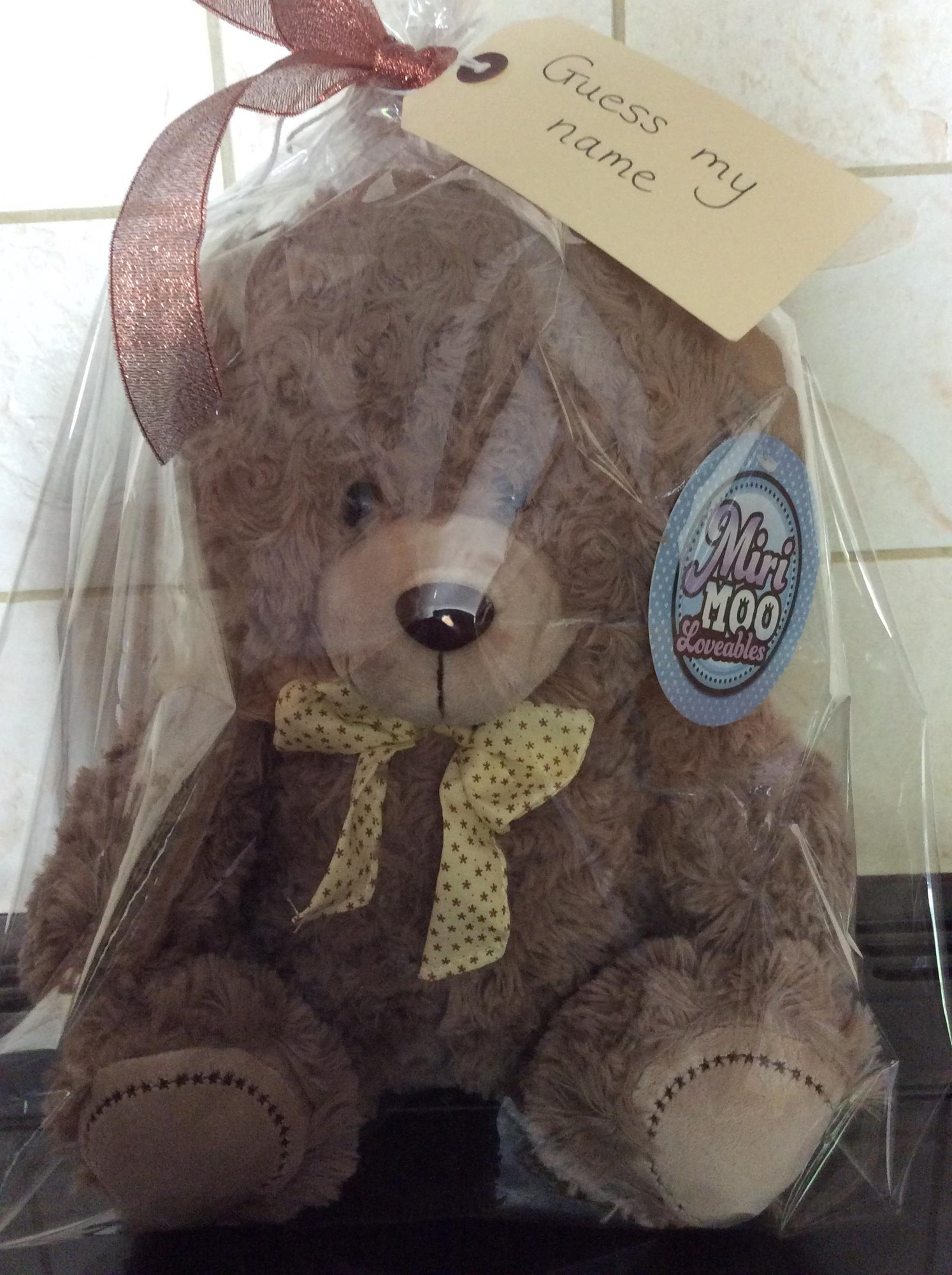 - Visitors
This week the FSU met Mrs Towler who works at Reception and Mr Griffin. They explained to the children what their jobs were and once again the children had lots of questions!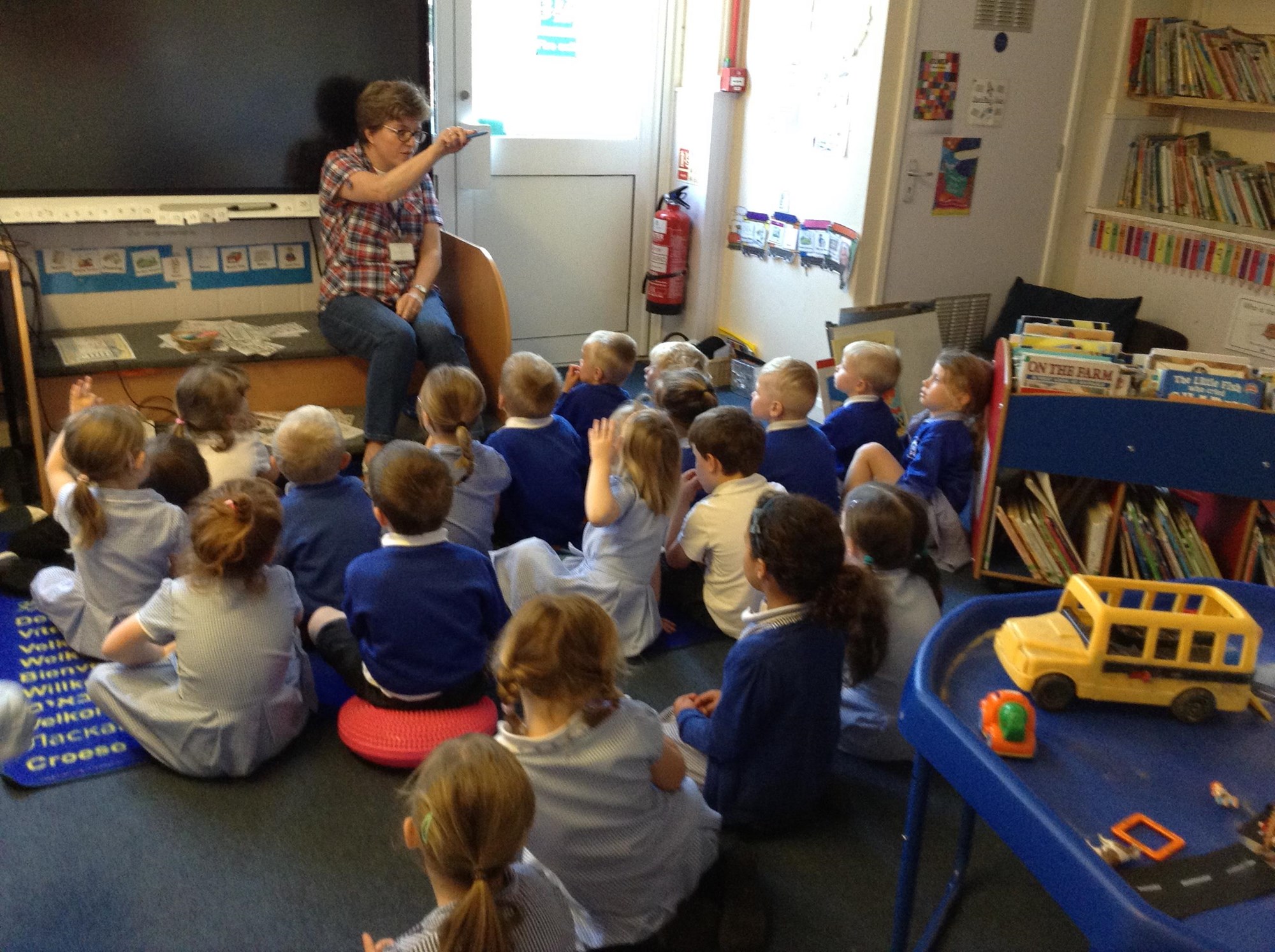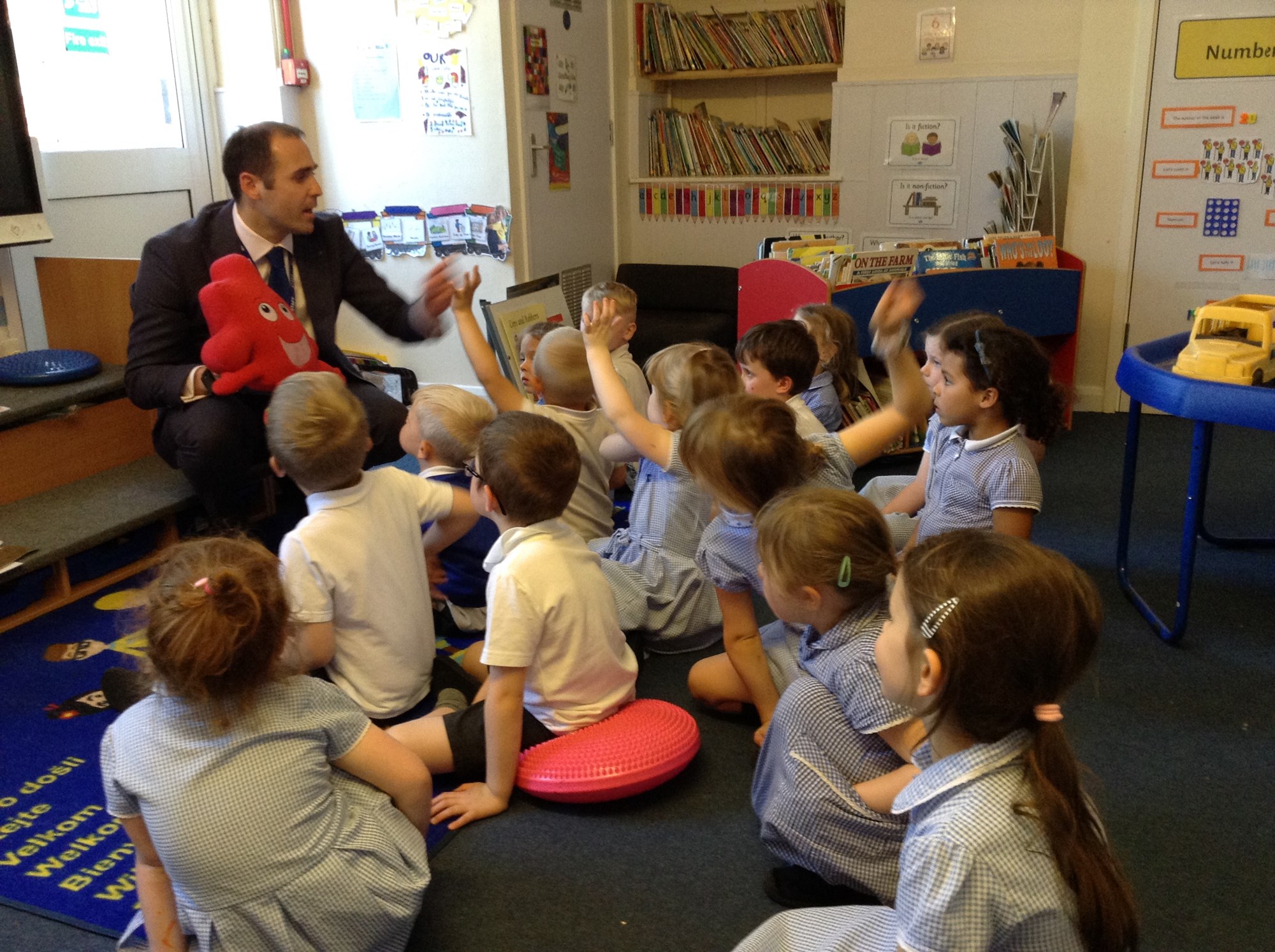 - Oxfordshire County Music
If your child is interested in learning an instrument, please contact the Oxfordshire Music Service. Tel: 01865 816990. To have a quicker response for wind instruments, you can also email Kate Roberts: kate.roberts@oxfordshire.gov.uk.

We will organise a demonstration of wind and string instruments in September so keep your eyes peeled on the school calendar for a date!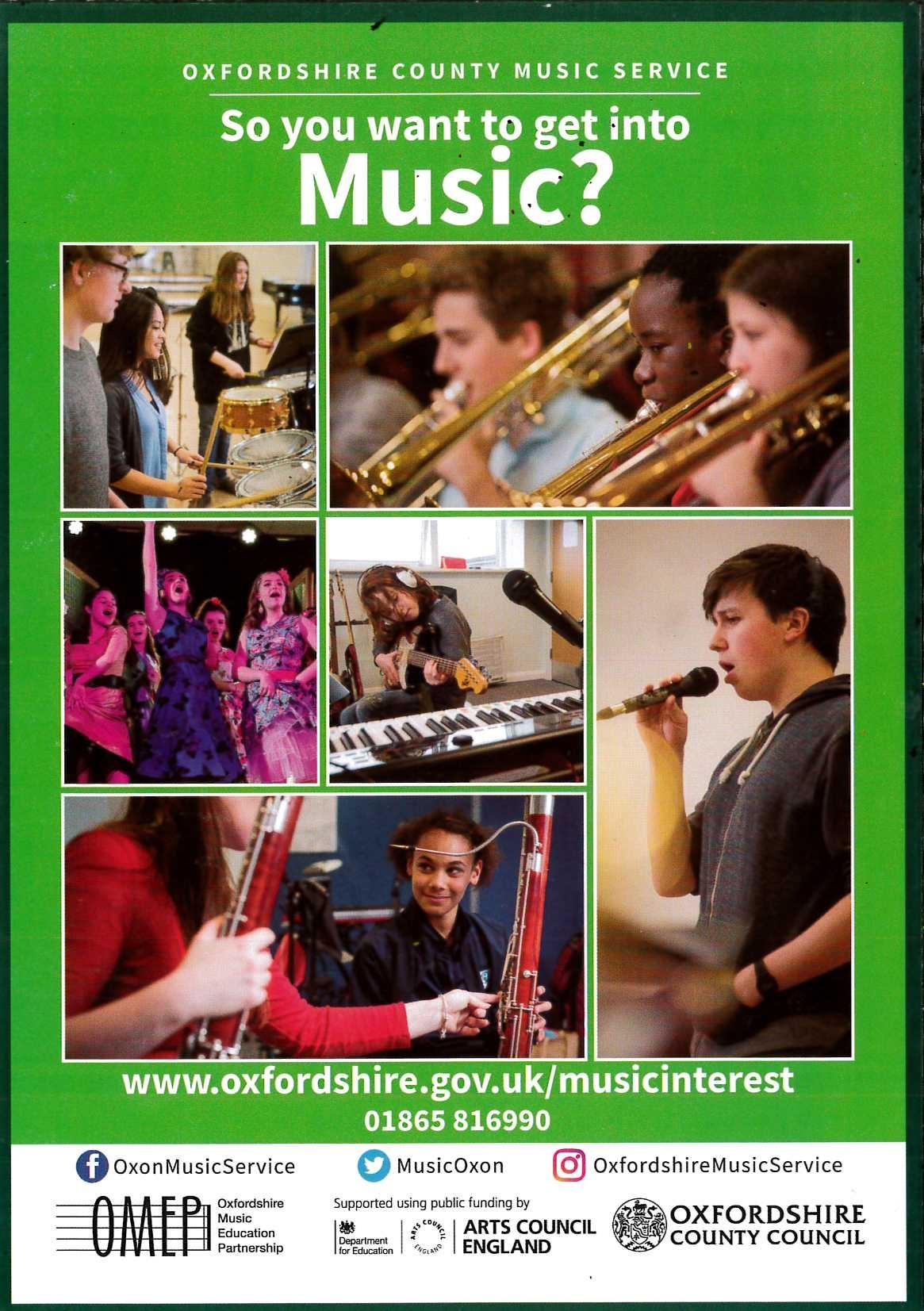 - PTA News
Open Morning Friday 28th June

The PTA served refreshments, sold school uniform and had displays of all the fundraising we have done over the last year and items that we have been able to buy with that money. So, thank you all for your generosity and support of the PTA. We set ourselves an annual target of £5000 and I'm pleased to say we've exceeded it this year.

Your PTA needs You

Our committee is small and we need more members in order to raise the money and make the difference for our children, please consider coming on to the committee. We meet just once a month to plan, obviously we are busier around event times, but with a larger committee the duties can be shared more. You may feel that you would like to take charge of one area of fundraising for example the Tuck Shop or pre-loved clothing and make it your own? An ebay shop has been suggested but we've just not had the time to sort this out.

We have many wonderful people who offer their help, from running the BBQ or manning a stall, whom without we couldn't put on the events. I would like to get a list together of people who would be happy to be contacted or approached when we need extra help, if you feel able to please let me know via the playground or email Charltonschoolassociation@gmail.com

Coffee Church Friday 5th July

The next Coffee Church is on Friday 5th July from 3.15pm and the PTA will again provide the refreshments. The children all had a great time at the 1st Coffee Church with craftwork, storytelling and singing, so come and join in the fun.

Toy Collection

The FSU are holding a toy sale on Friday 19th July after school, the PTA are collecting pre-loved toys in good condition to be used for our fundraising. If you have any that you would like to donate, we would be most grateful, please leave at reception for the PTA to collect.

Easy Fund Raising

Don't forget if you're internet shopping or even booking a holiday online have a look at doing it through the Easy Fund-Raising site. A percentage of your total spend from 0.5% to 6% depending on the company will be donated to the school. It's easy to do and won't cost you a penny, let friends and family know about it as well. See the link below or download the app. Also look out for a step by step guide in bookbags next week. In the few years that we've been signed up to it, over £500 has been donated to the school, You don't have to be a school parent to join it you just select Charlton on Otmoor School as the charity you wish to donate to.
https://www.easyfundraising.org.uk/causes/charltononotmoor/

Amazon run a similar scheme where they donate 0.5% of your spend on eligible purchases. Look at the Amazon Smile website, a step by step guide will be in bookbags next week.
- School Uniform Orders
This is your LAST CHANCE (deadline is on SUNDAY) to get your ordered uniforms back before the end of this term.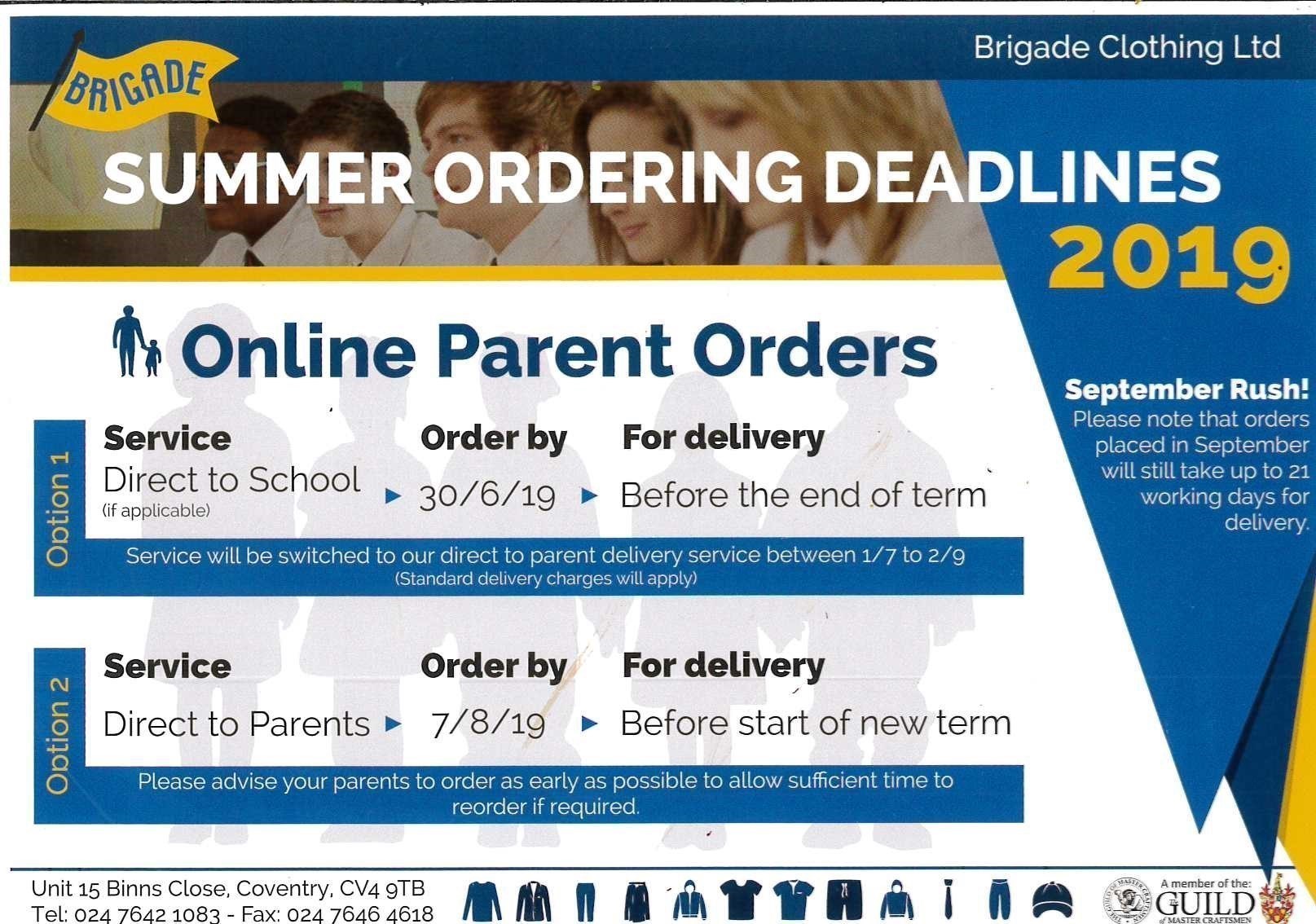 WEEK BEGINNING 24th June 2019

| | |
| --- | --- |
| Be friendly, respectful and kind | not assigned this week because of Sports Day events |
| Be responsible | not assigned this week because of Sports Day events |
| Be the best you can be | not assigned this week because of Sports Day events |

| | |
| --- | --- |
| FSU | not assigned this week because of Sports Day events |
| Yr 1/2 | not assigned this week because of Sports Day events |
| Yr 3/4 | not assigned this week because of Sports Day events |
| Yr 5/6 | not assigned this week because of Sports Day events |
EVENT or NEWS OUTSIDE SCHOOL:
* The Greatest Show Holiday Club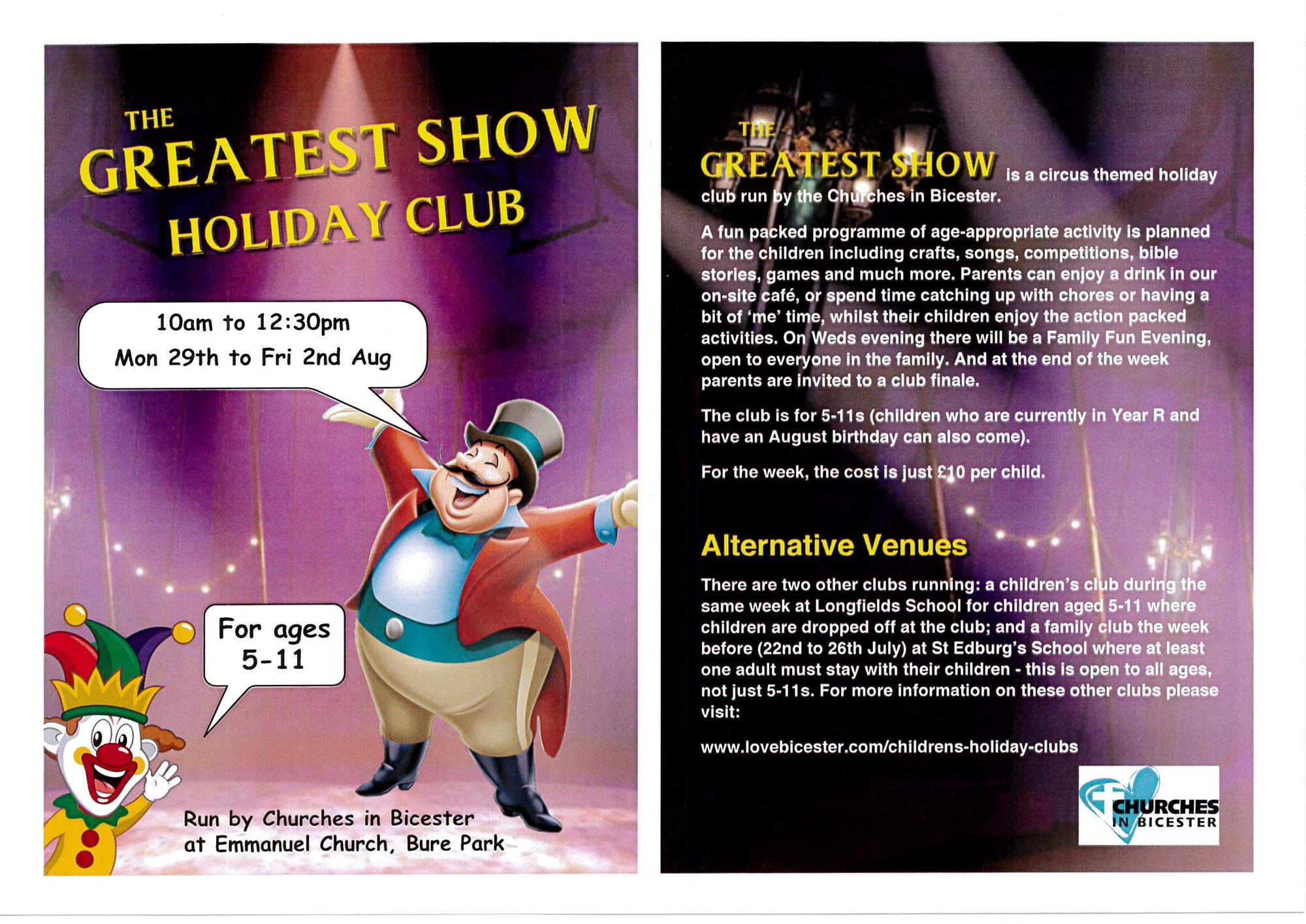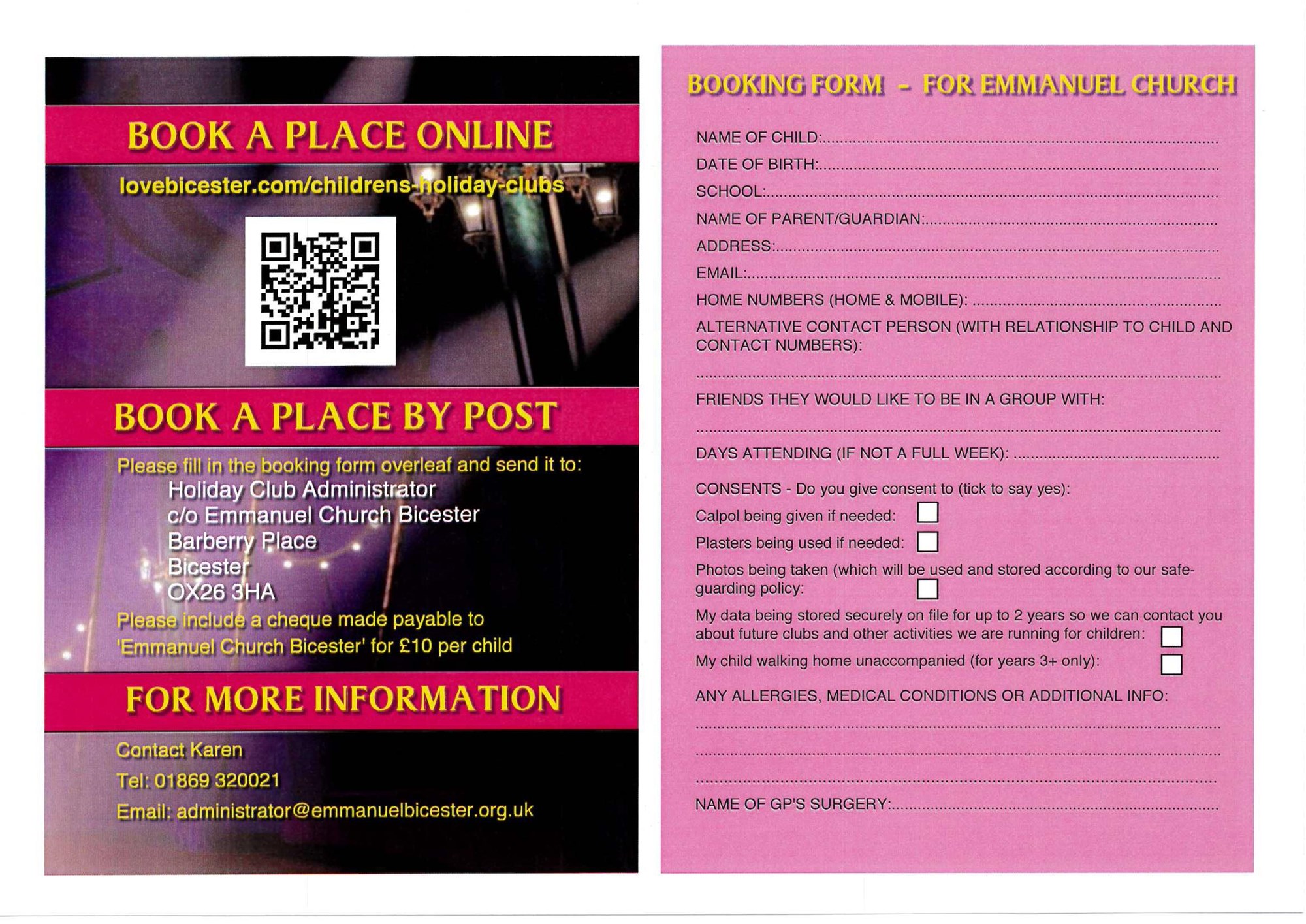 * The Tempest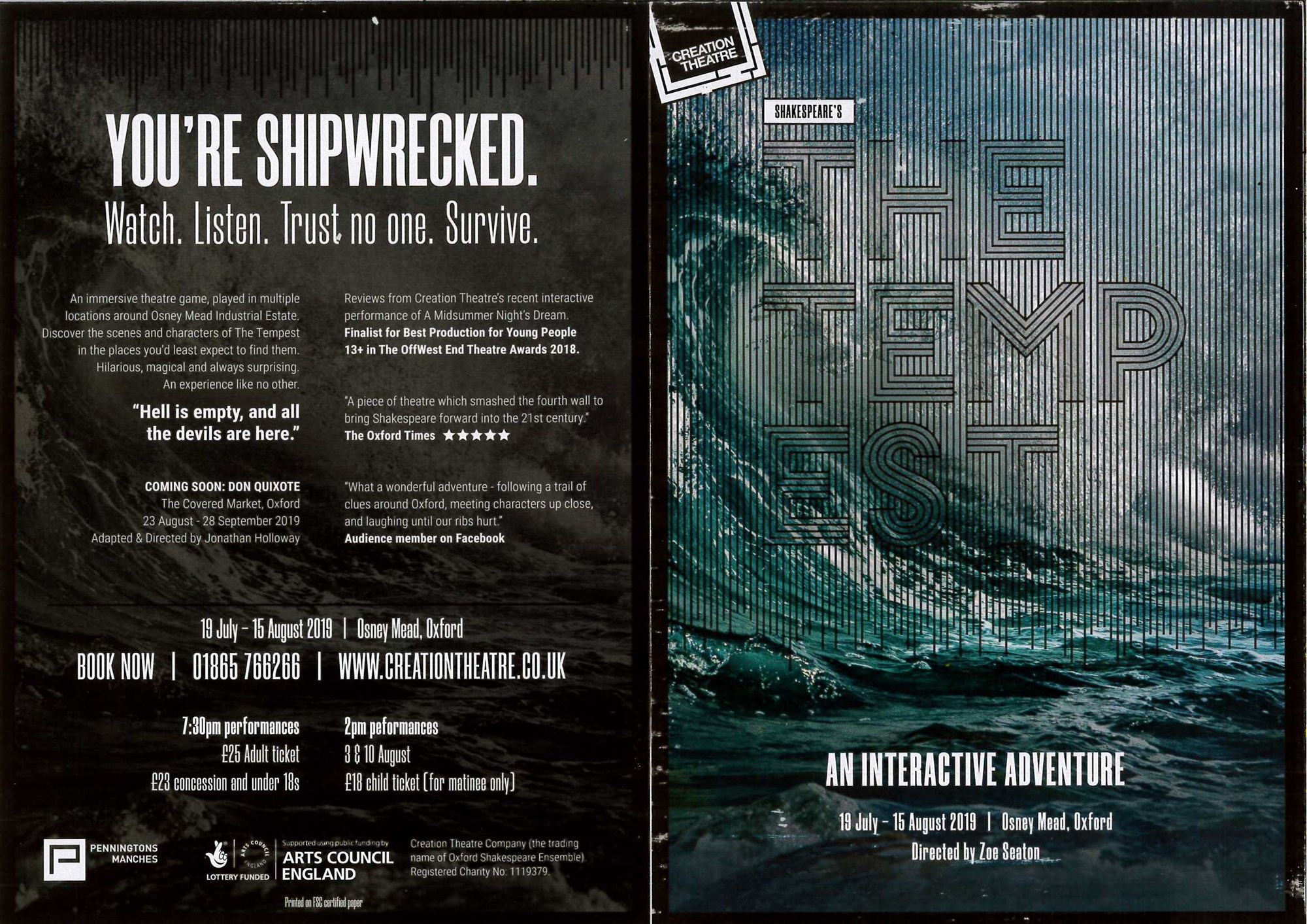 * Theatre & Creativity Workshops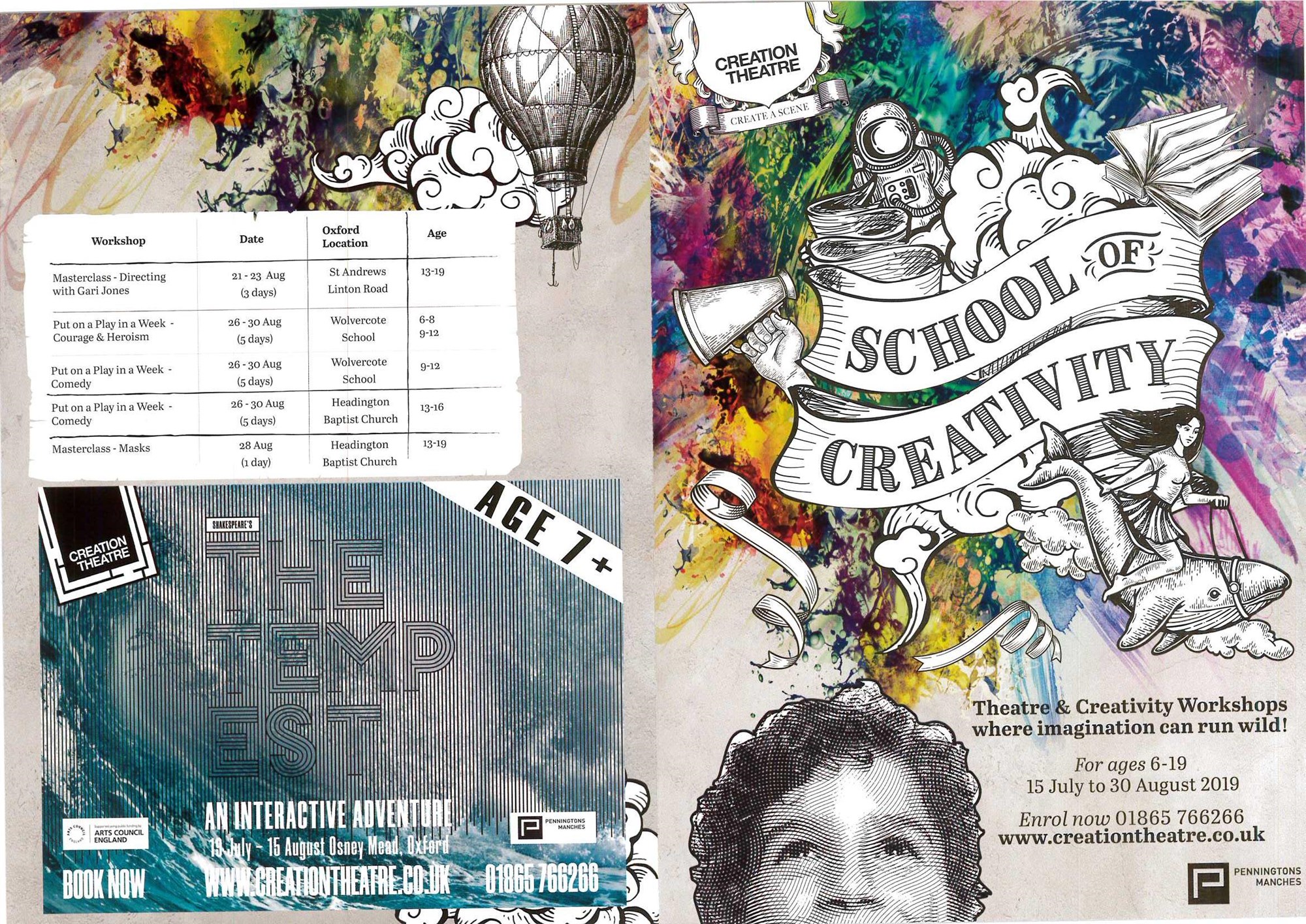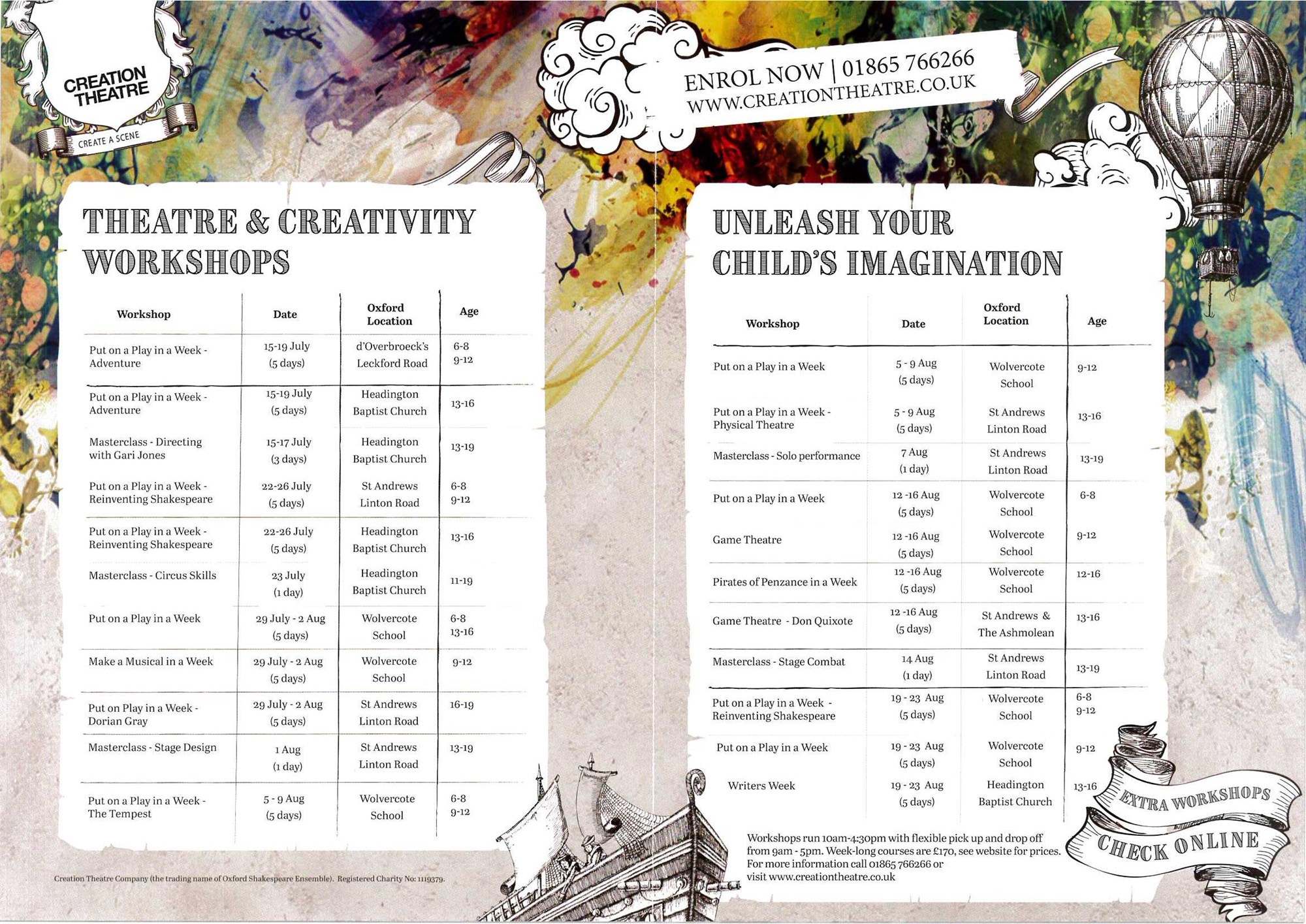 * Girls' FOOTBALL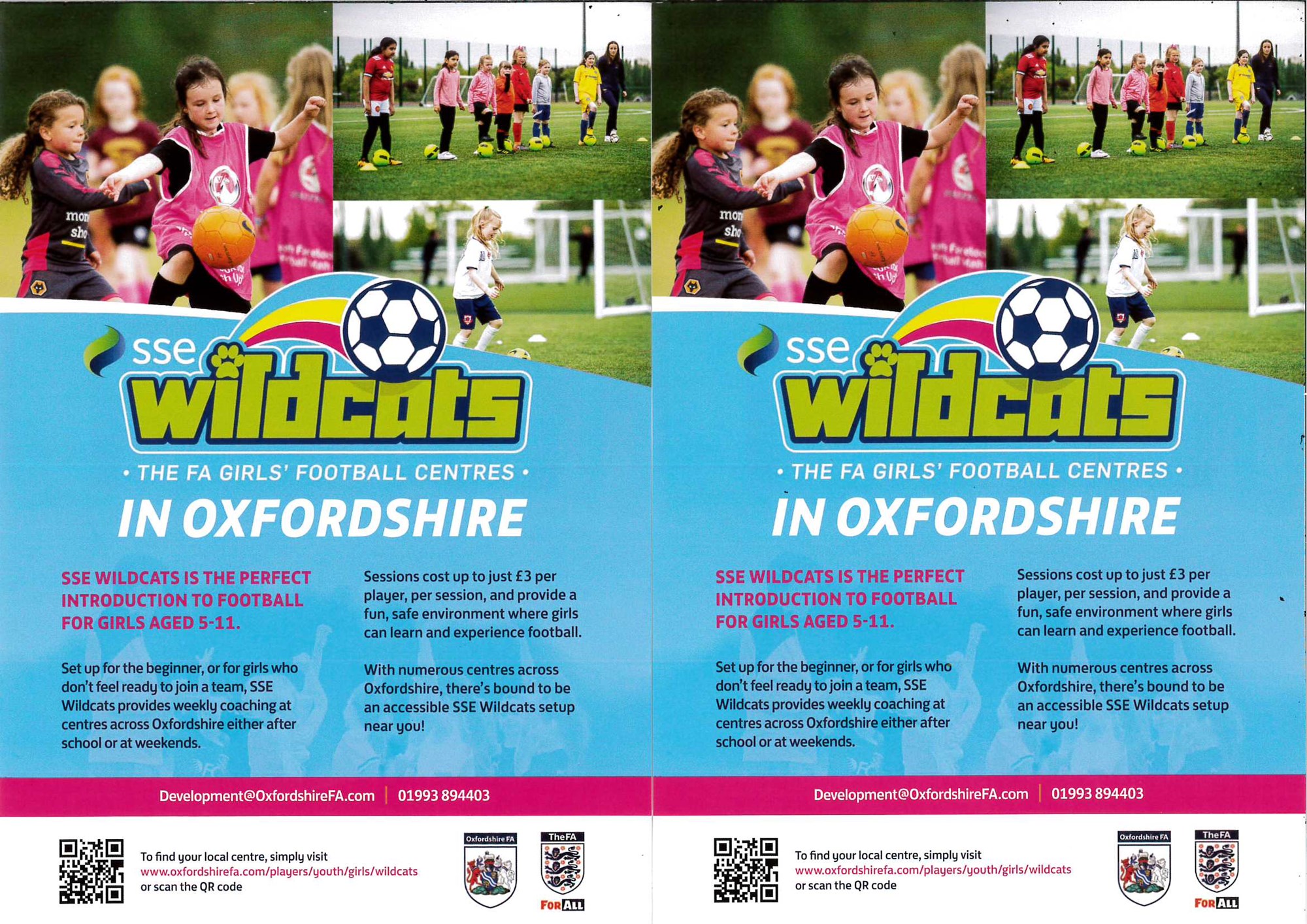 * Fish & Chips at The Crown