This term we will be looking at the following value:
Welcome
Dear Parents,
It has been an incredibly exciting first week back getting ready for the Mayday celebrations. The children have been practicing a variety of songs in preparation for the church service and are looking forward to showcasing their dances once we return to school. I hope as many of you can join us as possible to celebrate one of the most important occasions in the Charlton calendar.
Next Friday the Bishop of Oxford will be attending Coffee Church straight after school. It will be fantastic to see as many of you in attendance as possible. This will take place in the community hall between 3.15 and 4.00pm
Enjoy the Bank Holiday weekend.
Mr Griffin
Charlton News
Eco Council News: A grand total of 29 bags of litter were collected for The Big School Clean 2022. Thank you to all that took part, some collecting multiple bags, which was amazing!
Easter Competition Winners
We were delighted to receive so many colourful and creative Easter creations. Here are the pictures of the winners and runners up for each class.
Key Dates for your diary
4th May: PTA meeting 7.30pm.
6th May: coffee church next Friday after school.  
8th July: School sports day.
9th July: summer fete 2-4pm Charlton School Field.     
Cycling proficiency dates for year 5 pupils:
6th May: 2 pm
11th May: 2 pm
18th May: 2 pm
27th May: 2 pm
10th June: 2 pm
17th June: 12:30pm, test at 1pm.
Drop & Play: Mon-Fri 8.30am-8.45am.
Breakfast club: Mon-Fri 7.50am-8.45am.
CAST times: Mon-Thurs 3.15pm-4.15pm.
3.15pm-5.30pm & 4.15pm-5.30pm.
If you would like your child to attend Breakfast Club, Drop & Play or CAST, please book a place using the app. CAST is open to reception through to year 6 children only.
Explorers
This week we have been learning all about May Day and the traditions connected to it. As part of our dance we have also been learning the traditional song and rhyme, Here We Go Round the Mulberry Bush. Connected to this we have been planning activates with a spring and flower theme.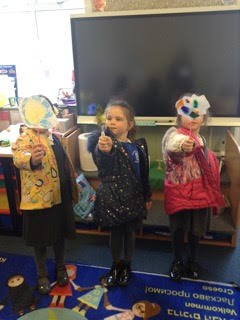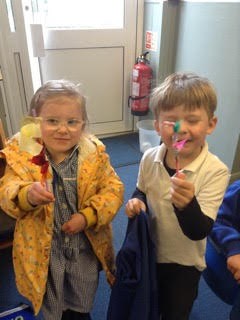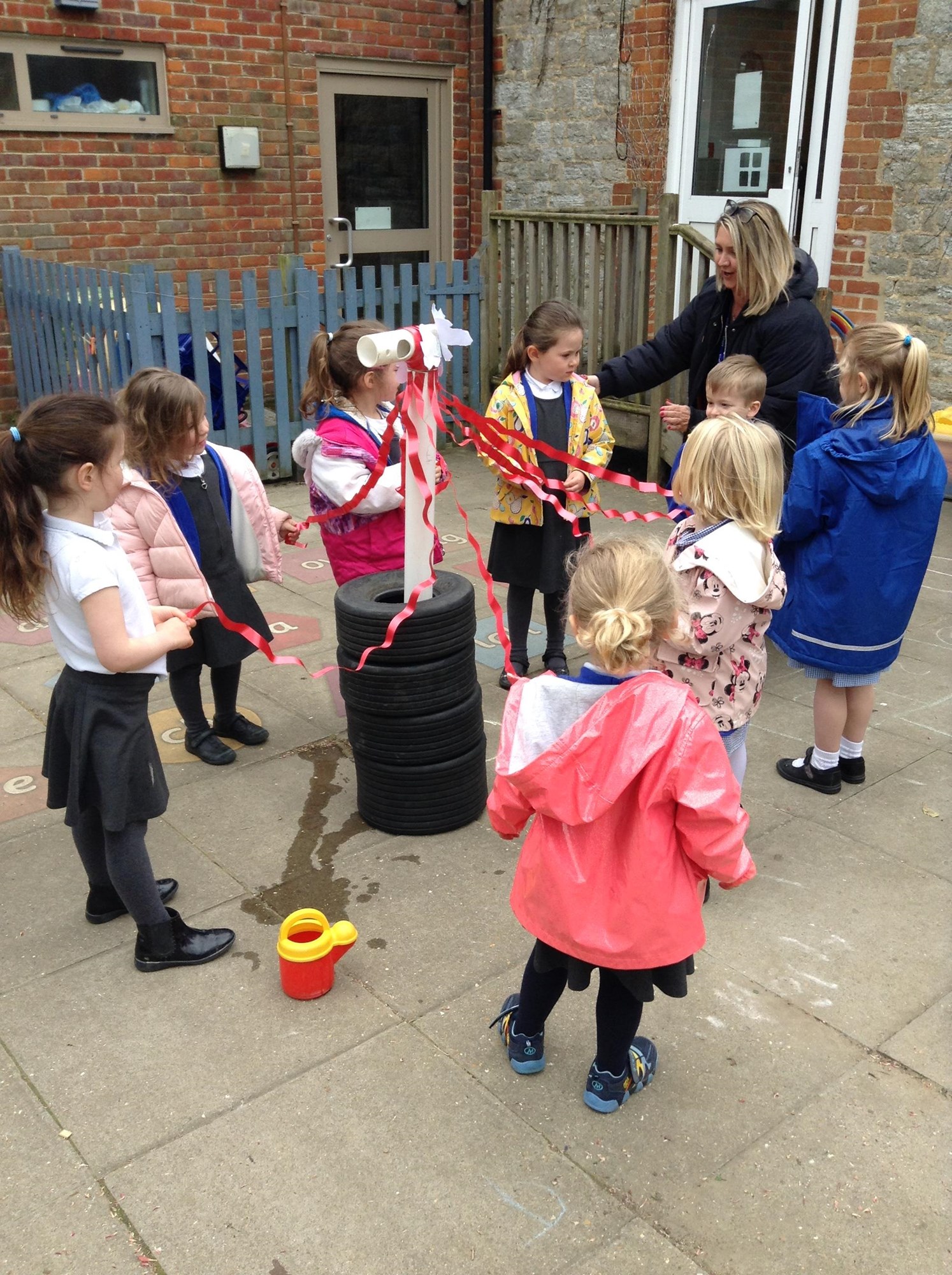 Pathfinders
This week, we welcome Miss Erwin who will be a student teacher in our class until June. We have had a lovely week getting to know her. Year 1 and 2 have been looking at position and direction in maths. Today, Miss Erwin created a grid on the playground. We gave each other instructions for a route around the grid to find the treasure! We used new vocabulary including left, right, and even clockwise and anticlockwise.
Adventurers
Grace has been designing some posters in support of helping Tiggywinkles, the wildlife sanctuary. If you have any old towels please donate them to the school. The towels are being used to help the animals.
Navigators
I have been so impressed with how hard Year 5/6 have worked on their May Day dances both the Maypole and the country dances this week. They have shown the school values of resilience, kindness and forgiveness when they have been working as a team. We can't wait to show the parents and members of the village community the dances this afternoon in the May Day celebrations!
Safeguarding
We have a new safeguarding lead at Charlton. Miss Giles has completed her training and will be supporting Mrs Clarke and Mr Griffin should you have any safeguarding concerns.
Heather Phillips is our Safeguarding Governor, and she can also be contacted via the school office. Safeguarding at Charlton is our number one priority and it is great news that we have a third member of staff with this level of training and knowledge.
COVID-19- Latest Government update can be found here:
Coronavirus (COVID-19) - NHS (www.nhs.uk)
If you have any questions regarding the guidance, please do not hesitate to get in contact with the school and we will go through this with you. If your child does have to self-isolate, the school will provide home learning for them for the duration of this time.