This term we will be looking at the following value:
Welcome
Dear Parents,
It has been a very exciting week at school with a whole host of fun activities taken place to celebrate reading. We have received lots of amazing photo's showing children reading in unique places; some of our favourites include within an aquarium, up a tree, in the loft and on a train. If you would like to send your entries in, we are giving all families until     Monday. Today, staff and children were dressed in a whole range of book characters. It has been lovely to see the creativity and thought that has gone into all of the different outfits. We will take some photo's in Celebration Assembly this     afternoon and add these to the website.
The children may have spoken to you about the masked reader competition. This afternoon we will be revealing the    mystery readers with each class trying to work out who is behind the mask! It will be very exciting to see how many they can guess correctly.
Have a great weekend.
Mr Griffin 
Charlton News
A big thank you to everyone who supported our fundraiser to adopt an endangered species through WWF. £60.64 was raised. Isla Lehane won the teddy named Winnie and the animal with the most votes for adoption was a penguin.
On Tuesday morning the eco-warriors helped the PTA organised Rags to Riches fundraiser load the van with all the donations. This raised £72.00 for the PTA!
Miss Drewett would like to say a huge thank you to all the families and staff for the extremely generous donations for the families of the Ukraine. We were all amazed by everyone's generosity and kindness.
Eco top tip: Encourage your children to switch off unnecessary lights to save energy and money!
Important Notices
Music lessons for Reception, Year 1, Year 2
Exciting news! Spaces are available for new members for Reception, Year 1 and Year 2 children. The lessons take place in school, during the school day, run by Oxfordshire County Music Service.
The cost of lessons will be £6.20 per week. If you would like to register your child to take part, please sign up via www.oxfordshire.gov.uk/musicinterest.
Key Dates for your diary
18th March: Coffee Church after school.
1st April: Dress down day in exchange for a
chocolate donation for the Easter fete.
8th April: Mini Easter Fete after school. There will
be an Easter egg hunt in the grounds, raffle,
children's games, the chance to decorate an
egg and make an Easter bonnet, as well as
chocolate tombola.
29th April: May Day.
| | | | |
| --- | --- | --- | --- |
| Explorer | Kindness | Matilda | for looking out for other children. |
| Pathfinder | Kindness | Tilly | for helping someone who was upset. |
| Adventurer | Kindness | Chloe | for being helpful and kind when Miss Holmes was away. |
| Navigator | Kindness | Emilia F | Always showing kindness to her friends. |
Can all families book for breakfast club and CAST in advance. I appreciate that in some circumstances this will not be possible however we have had several instances in the past few weeks of children turning up on the day without prior booking.
Drop & Play: Mon-Fri 8.30am-8.45am
Breakfast club: Mon-Fri 7.50am-8.45am
CAST times: Mon-Thurs 3.15pm-4.15pm
3.15pm-5.30pm & 4.15pm-5.30pm.
If you would like your child to attend Breakfast Club or CAST, please book a place using the app.
Emergency mobile number for CAST:
Safeguarding
Charlton-on-Otmoor Primary School is committed to safeguarding and promoting the welfare of children and expects all staff and volunteers to share this commitment. Our Designated Leads for Safeguarding are Ross Griffin and Amanda Clarke. They should be the first point of contact for any concerns around safeguarding and concerns linked to any child. They are both available in school. Heather Phillips is our Safeguarding Governor, and she can also be contacted via the school office.
Explorers
This week the children have enjoyed making and tossing pancakes in their role play and making 'cups of tea' in the water tray. Lots of us have been treated and bandaged in our Doctors
Surgery!
We are so proud of our Reception children
learning a tricky 'special friend' sound with three letters -igh- in phonics, and using it to spell words such as night, high and light.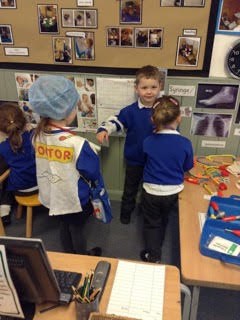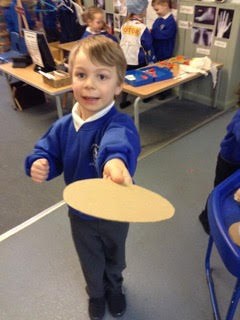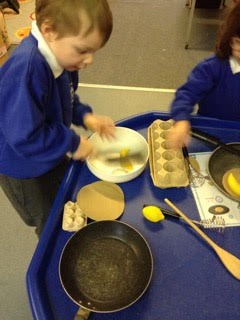 Pathfinders
This week in Pathfinders we had a super week back after half term. We started a new story in English and in maths we have been learning about 3D shapes. The children had fun building towers out of shapes and recording the names of the shapes they had used.
The children already know the names of lots of shapes!
Note: Please remember to read with your child and record it in their reading record. We ask for children to try to read 5 times a week.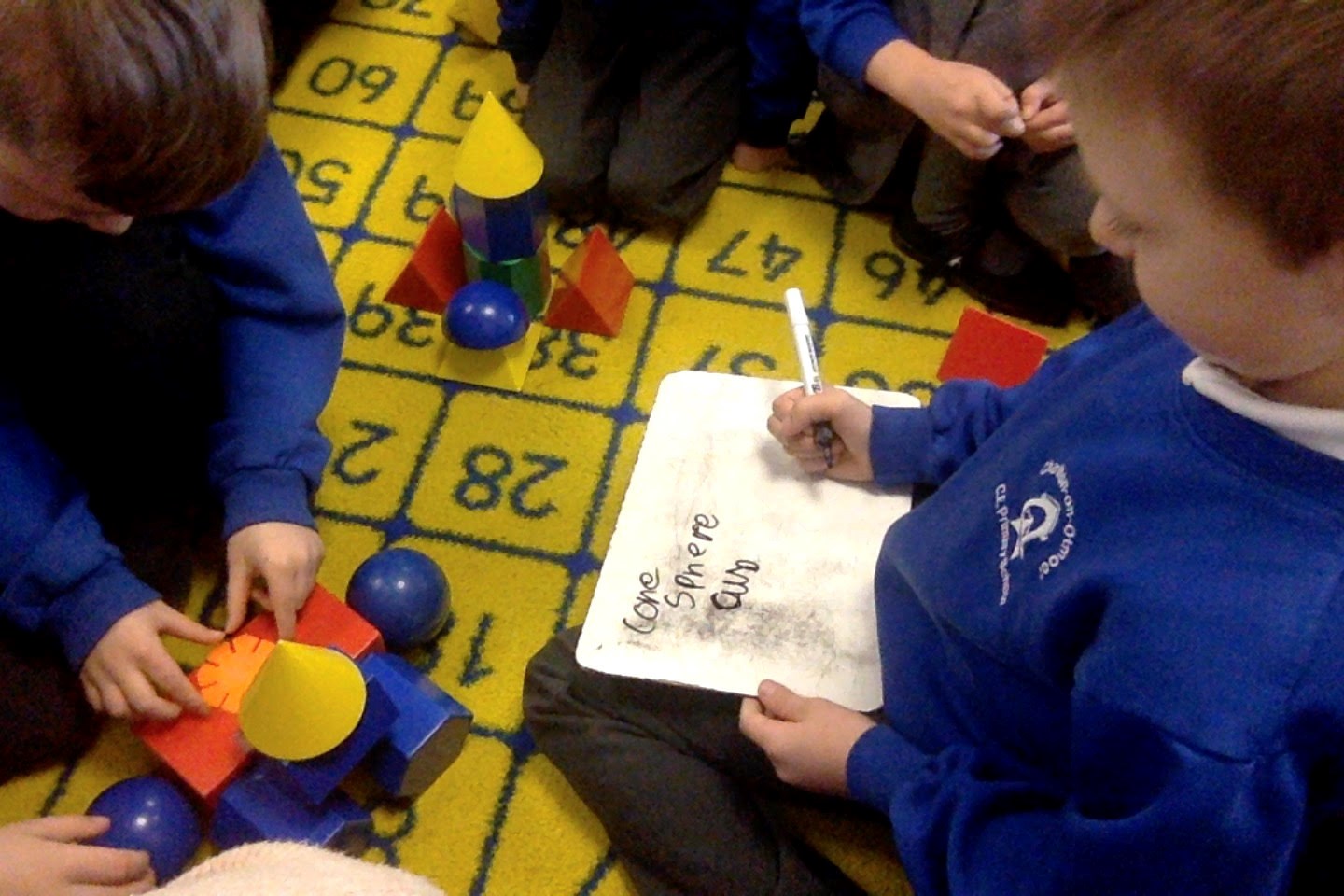 Adventurers
On Monday year 3/4 class have their portals to the past workshop 'Athens vs Sparta' where they will have a chance take part in a wide range of activities that explore some of the most famous parts of Greek History, such as the Greek Gods, The Olympic Games and Alexander the Great.
Please can you make the payment of £12.00 by Monday if you haven't already done so. You can do this on the app or the office can accept cash or cheques.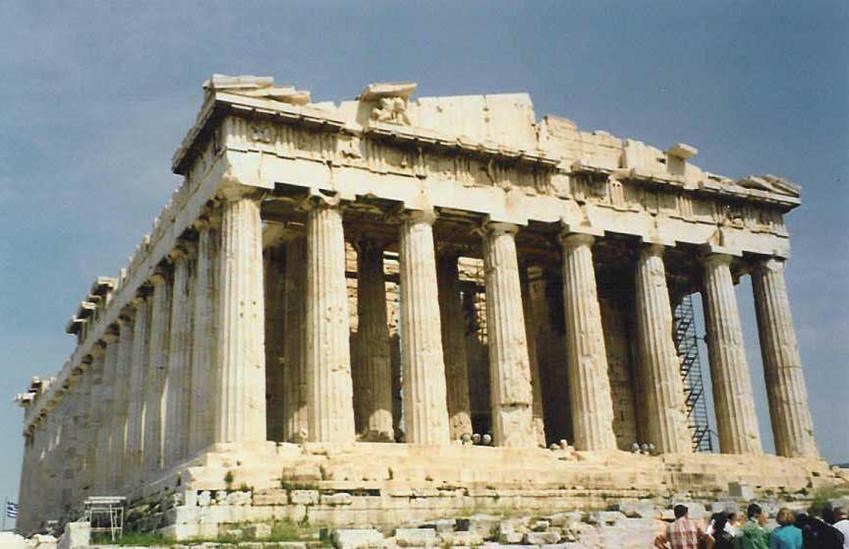 Navigators
On Thursday, to launch their new topic, Year 5 and 6 had an amazing Romans workshop, delivered by the Oxfordshire Museums Service. The children found out about the Roman army, explored artefacts, tried on Roman clothes and went outside to practise Roman army formations and commands! They had a wonderful time and now can't wait to learn more!