This term we will be looking at the following value:
Dear Parents,
We have had a very exciting week at Charlton. On Tuesday, our first inter-house sporting event of the year took place. Mrs Kirkwood from the Cooper school organised a fantastic range of running races involving all the children. I would like to say a special thank you to our year five and six pupils who showed tremendous leadership and kindness supporting the younger children. We have included lots of photos below.
I can reveal that the winning house was Lapwing who scored a total of 106 points. In second place was Snipe with 101 points followed by Redshank with 74 points. Due to the success of Tuesday's whole school event we will be organising a similar event in the spring and summer term.
Yesterday, we were joined at Charlton by two local authority advisors. They spent the day observing the quality of teaching, looking at children's work and speaking to staff. It was a very positive experience and will give the teachers and I lots of ideas to develop and enhance our school curriculum to make learning even more engaging and inspiring.
Looking ahead, I am excited to inform you that our Early Years class as well as the year one and two children will be putting on a Christmas celebration before the end of term. Both classes will perform a separate event which will be available for parents to come and watch. More information will be shared with you in the coming weeks.
At Charlton we place great importance on good attendance and punctuality. We know that a child's attendance has a direct impact on their learning. Those children who are regularly absent from school and regularly late do not achieve their potential and do fall behind in class. Please support the school in this by ensuring that your child attends school regularly and arrives ready to learn and on time at 8.45. From next week, we will be sharing with children which class has the highest attendance and announcing this in the weekly newsletter.
Have a great weekend
Mr Griffin
CELEBRATION ASSEMBLY WINNERS

| | | | |
| --- | --- | --- | --- |
| EXPLORER OF THE WEEK | Amber | Resilience | For being confident in the mornings and settling well into nursery. |
| PATHFINDER OF THE WEEK | Oliver G | Love | For sharing their love of learning in Geography. |
| ADVENTURER OF THE WEEK | Archie | Resilience | For in continuing to work conscientiously, even when things seemed hard and for being a good role model. |
| NAVIGATOR OF THE WEEK | Gracie | Resilience | For showing brilliant perseverance in English and Maths. |
Cross Country
This week the children took part in some fun inter-house sporting activities on the field.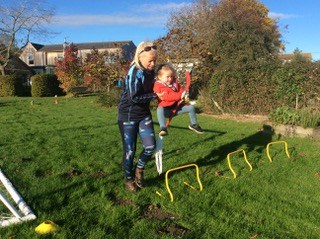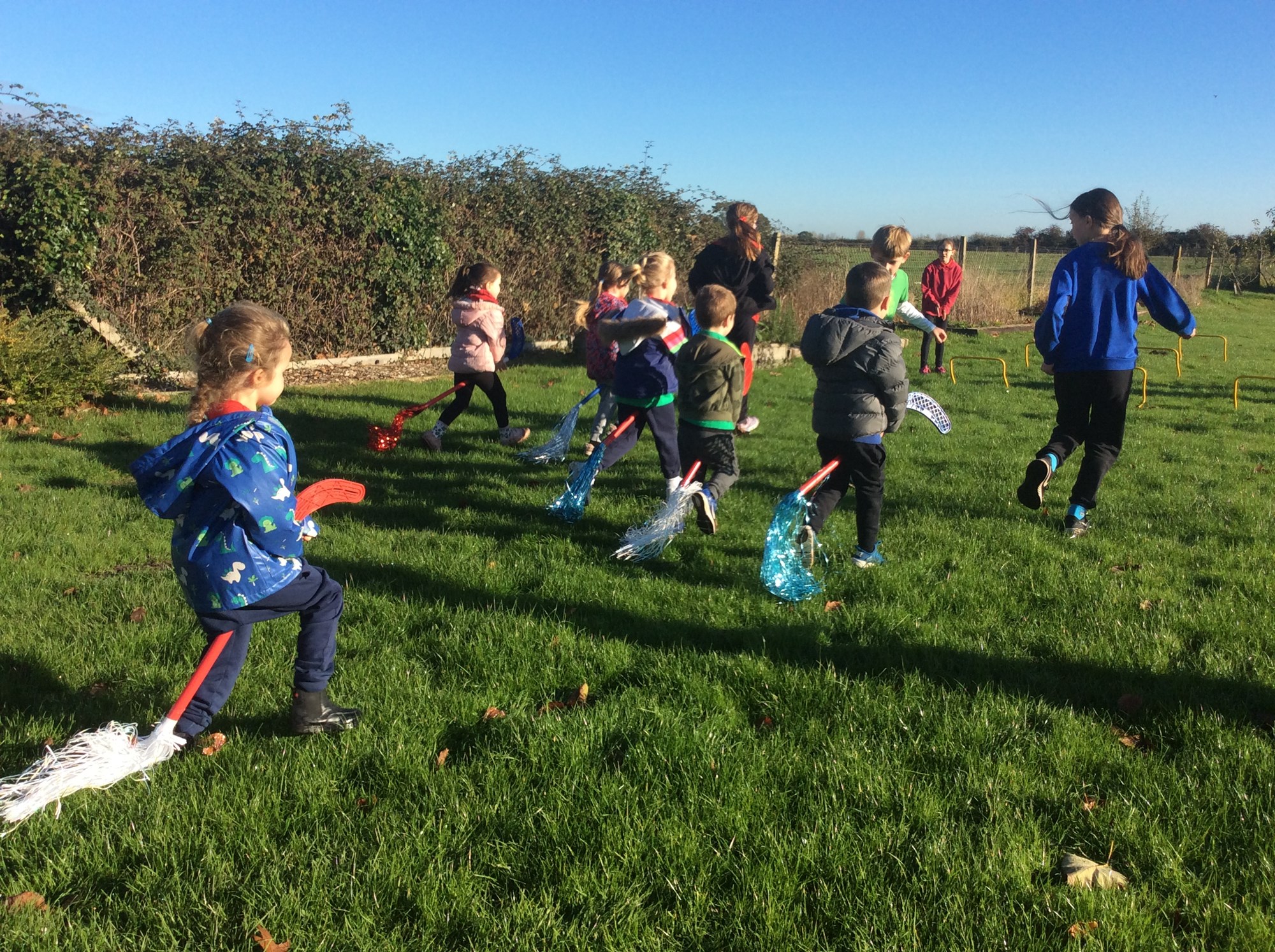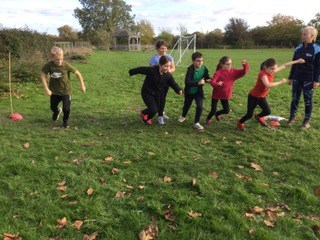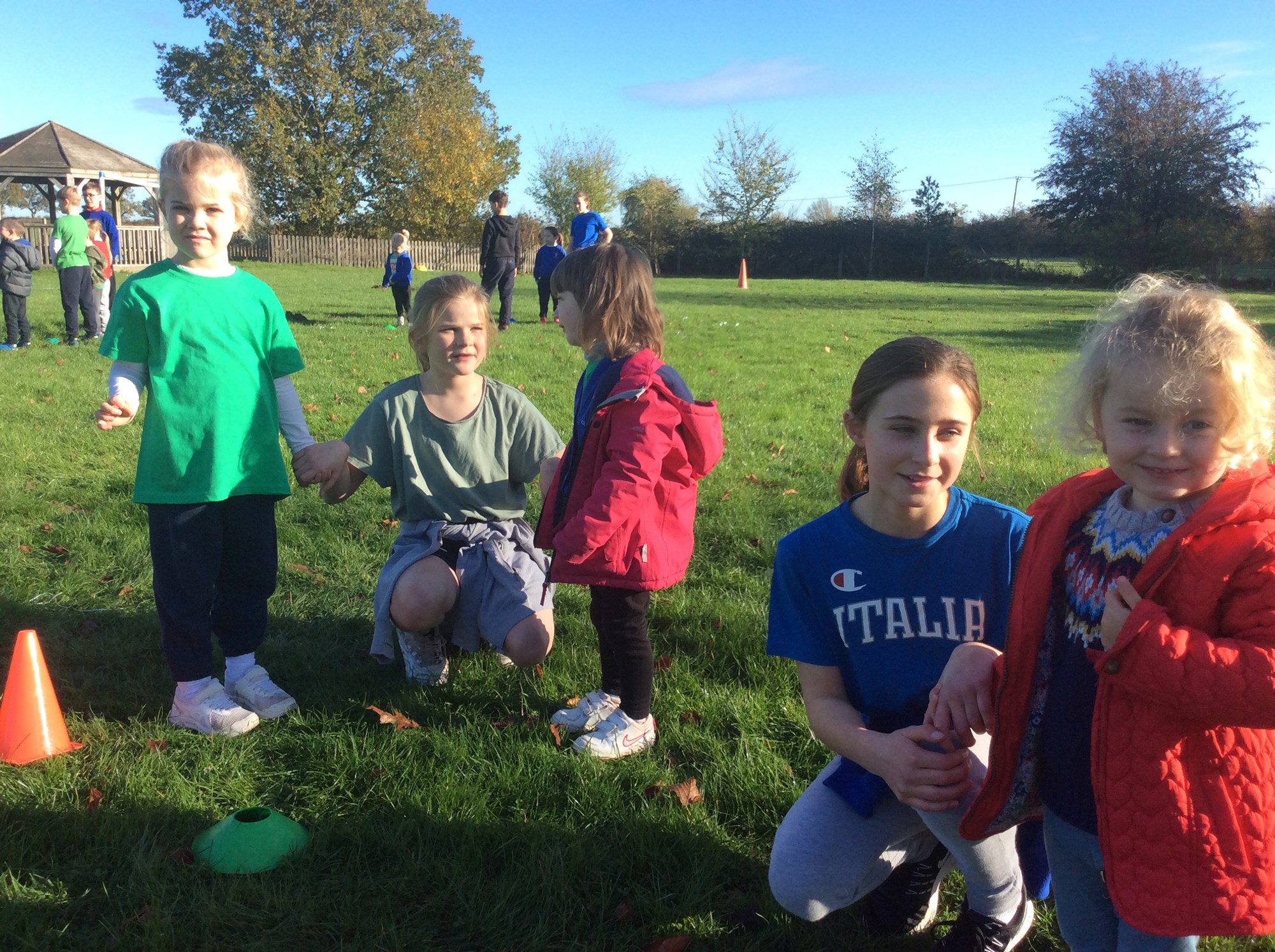 Pokémon Club
The children all really enjoyed participating in the Pokémon club this Wednesday.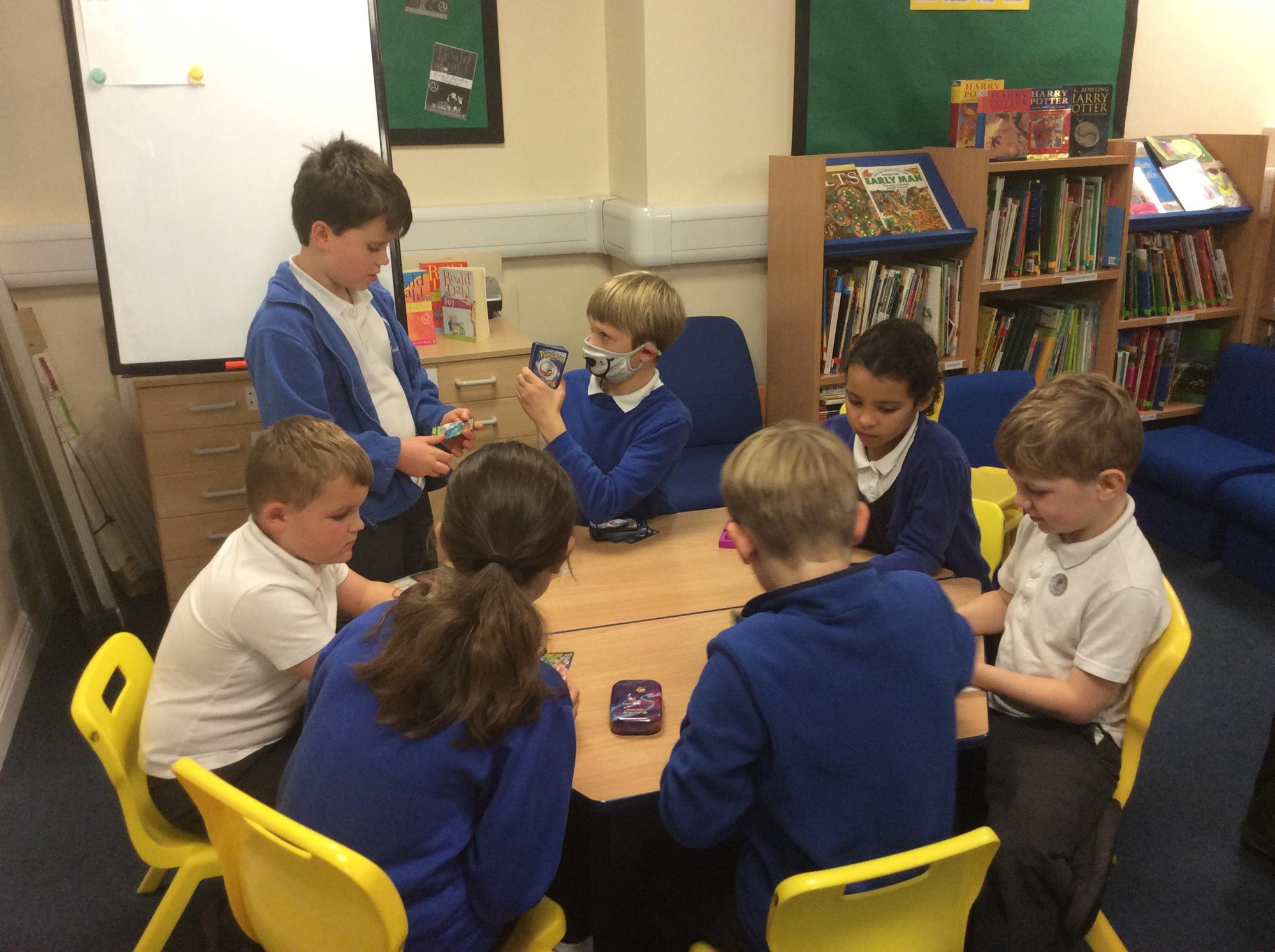 This week in Adventurers we have been exploring the role of Mary in different bible stories as part of our RE topic.
They had great fun role playing the part of Mary and 'hot seating'. Mary was asked a range of questions about her life. The children enjoyed acting out the different parts and learning a little bit more about Mary and why she is important in lots of religious stories.
Adventurers have also been learning about multiplication and division of 10 and 100. We focused on looking at how the digits move in our place value chart when we multiply or divide by ten. Some of us even learnt how to multiply and divide decimal numbers!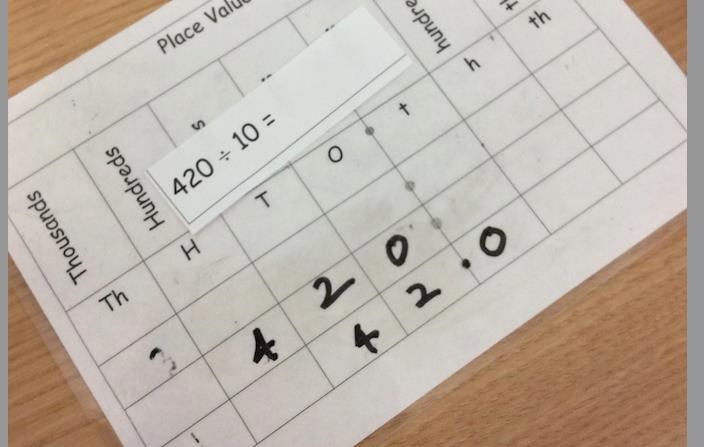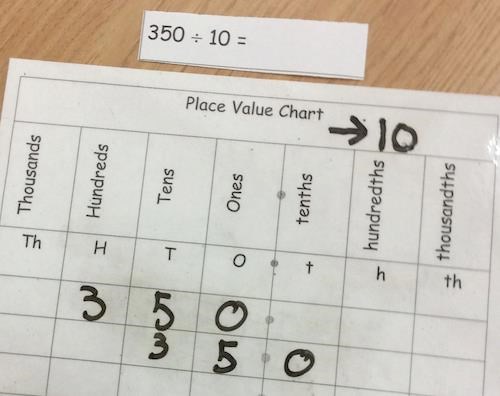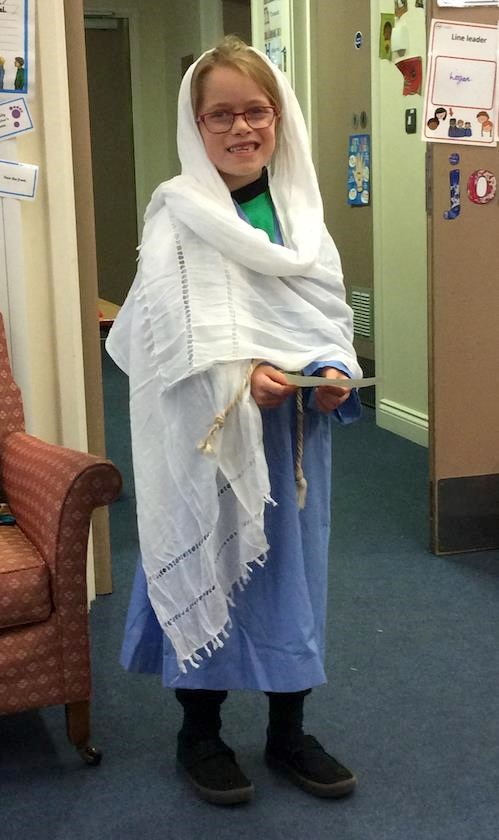 Christmas Lunch
The School Christmas lunch will take place on Thursday 16th December in the school hall. The PTA will kindly supply Christmas crackers!
You will need to book this via the Eduspot App in the same way you book your school dinners. The deadline to book is 24th November.
Music lessons for Reception, Year 1, Year 2 – starting in January
Exciting news! We are launching a new recorder group for Reception, Year 1 and Year 2 children. This will take place in school during the school day run by Oxfordshire County Music Service.
The children will be using the new Nuvo Descant Recorder+. These recorders are specially designed for younger children with soft keys to press down instead of trying to cover holes that are too big for small fingers. These instruments are available online from Normans Musical Instruments starting from £12.95 (some colour options cost slightly more)… Nuvo Descant Recorder+ (normans.co.uk).
The cost of lessons will be £6.20 per week (20 minute lessons). If you would like to register your child to take part, please sign up via www.oxfordshire.gov.uk/musicinterest.
For any other information, please contact OCMS Area Manager Jonathon Wakefield – jonathon.wakefield@oxfordshire.gov.uk.
Tax-Free Childcare
https://www.gov.uk/tax-free-childcare
You can get up to £500 every 3 months (up to £2,000 a year) for each of your children to help with the costs of childcare. This goes up to £1,000 every 3 months if a child is disabled (up to £4,000 a year).
If you get Tax-Free Childcare, you'll set up an online childcare account for your child. For every £8 you pay into this account, the government will pay in £2 to use to pay your provider.
You can get Tax-Free Childcare at the same time as 30 hours free childcare if you're eligible for both.
If you've already registered, you can sign in to your childcare account.
This CAN be used towards our Breakfast Club, CAST & extra nursery hours, please note this CAN NOT be used towards paying for school meals or trips.
COVID-19- What to do if your child has symptoms:
The main symptoms of COVID-19 are:
a high temperature

a new, continuous cough - this means coughing a lot, for more than an hour, or 3 or more coughing episodes in 24 hours

a loss or change to sense of smell or taste - this means they cannot smell or taste anything, or things smell or taste different to normal.
If your child has any of the main symptoms of COVID-19, even if they're mild:
Get a PCR test to check if they have COVID-19 as soon as possible.

Your child should stay at home and not have visitors (self-isolate) until you get the test result - they can only leave home to have the test.

*It is important to re-iterate here that a lateral flow test is not sufficient and upon showing symptoms, your child will need to take a PCR test. If your child shows these symptoms at school, you will be phoned and asked to collect your child.
Do the rest of the family have to self-isolate?
You should also self-isolate straight away if:
You've tested positive for COVID-19

Someone you live with has symptoms or tested positive (unless you are not required to self-isolate)

You've been told to self-isolate following contact with someone who tested positive
When do I not need to self-isolate?
If someone you live with has symptoms of COVID-19, or has tested positive for COVID-19, you will not need to self-isolate if any of the following apply:
You're fully vaccinated - this means 14 days has passed since your final dose of a COVID-19 vaccine given by the NHS

You're under 18 years, 6 months old

You're taking part or have taken part in a COVID-19 vaccine trial

You're not able to get vaccinated for medical reasons
I hope this makes everything a lot clearer. If you have any questions regarding the guidance, please do not hesitate to get in contact with the school and we will go through this with you. If your child does have to self-isolate, the school will provide home learning for them for the duration of this time.