This term we will be looking at the following value:
Dear Parents,
As we approach the final month of the term, I wanted to share with you some of the key events which will be taking place in the forthcoming weeks.
Next week the children will be sitting a range of assessments in English and Maths across key stage one and two. The reason for having the end of term tests is to find out what knowledge the children have acquired over the past few months and to support teachers with their planning ahead of January.
As a special reward for children's hard work during assessment week, we have arranged for the whole school to watch an online pantomime on the Friday afternoon. Children will watch Cinderella in the hall with pupils allowed to bring in a bag of sweets to enjoy whilst watching the panto. We do not allow nuts in school so please check the labelling first.
The final week of term:
Tuesday 14th December will be Christmas Party Day! Children can come into school wearing their Christmas jumpers on this day. We encourage children to bring in a donation of £1 which will be sent to the Save the Children charity. This will be our official Christmas jumper day instead of Friday 10th as specified on the Save the Children website.
On Wednesday 15th December, the year one and two children will be leading a Nativity Assembly. Parents of children in Miss Airey's class are encouraged to attend to see your children showcase their skills in this festive celebration. The assembly will take place in the community hall with doors opening at 09:15 for a 09:30 start. Please can I ask all parents to wear a face covering within the community hall.
On Wednesday afternoon, the school will head into the village to experience the Christmas Story. After the success of last year, Reverend Lisa will be orchestrating the nativity story 'with a difference' with children travelling through Charlton to experience the nativity story as it has never been told before. Pupils in Early Years and Year 1/2 will leave from the front playground at 13:00 with pupils in Year 3/4 and 5/6 heading out at 14:00. Each walk is expected to last one hour with families welcome to watch from a distance.
On Thursday 16th December, the FSU class will present their Nativity at 09:30. Parents of children in Mrs Clarke's class are encouraged to come along to support their child. As with the year 1/2 performance, doors will open at 09:15. The year six children will be narrators for this special performance and parents of children in this year group are welcome to come along to watch.
Thursday 16th is also the day we have Christmas lunch so remember to get your orders in.
The term will end on Friday 17th December with school finishing at the normal time of 3.15pm.
If you have any questions about the end of term arrangements, please contact the school office.
Have a great weekend
Mr Griffin
CELEBRATION ASSEMBLY WINNERS

| | | | |
| --- | --- | --- | --- |
| EXPLORER OF THE WEEK | Edie Cooper | Respect | For all the effort she is putting into her reading and writing in school. |
| PATHFINDER OF THE WEEK | Huxley | Resilience | For effort in writing. |
| ADVENTURER OF THE WEEK | Rufus | Resilience & Respect | For showing increased respect for his learning and trying his best. |
| NAVIGATOR OF THE WEEK | Willow | Resilience | Willow has shown fantastic perseverance in her writing this week. |
School Clubs
The weekly Pokémon continues to be very popular, here are some photos of the children enjoying themselves at the club.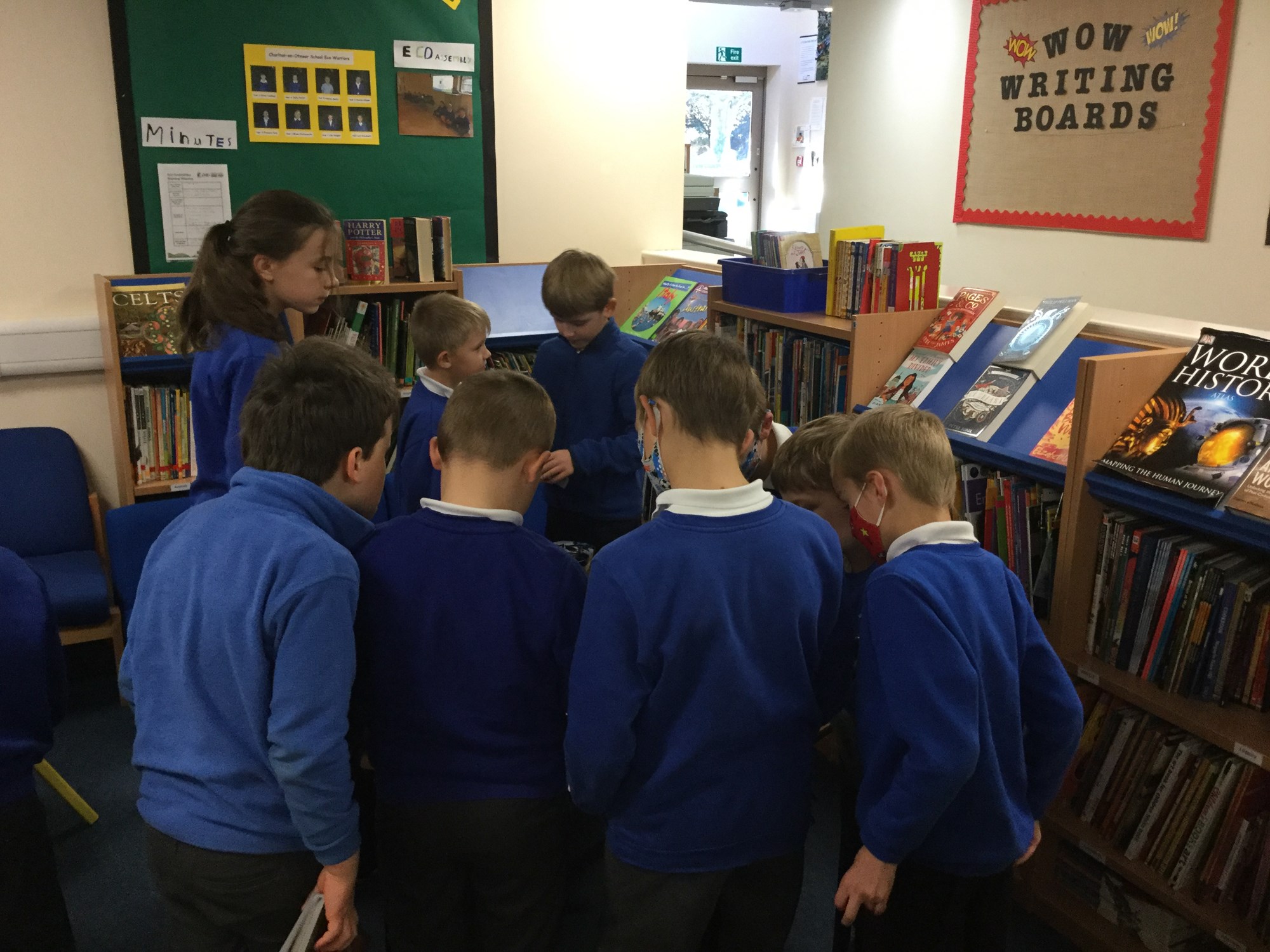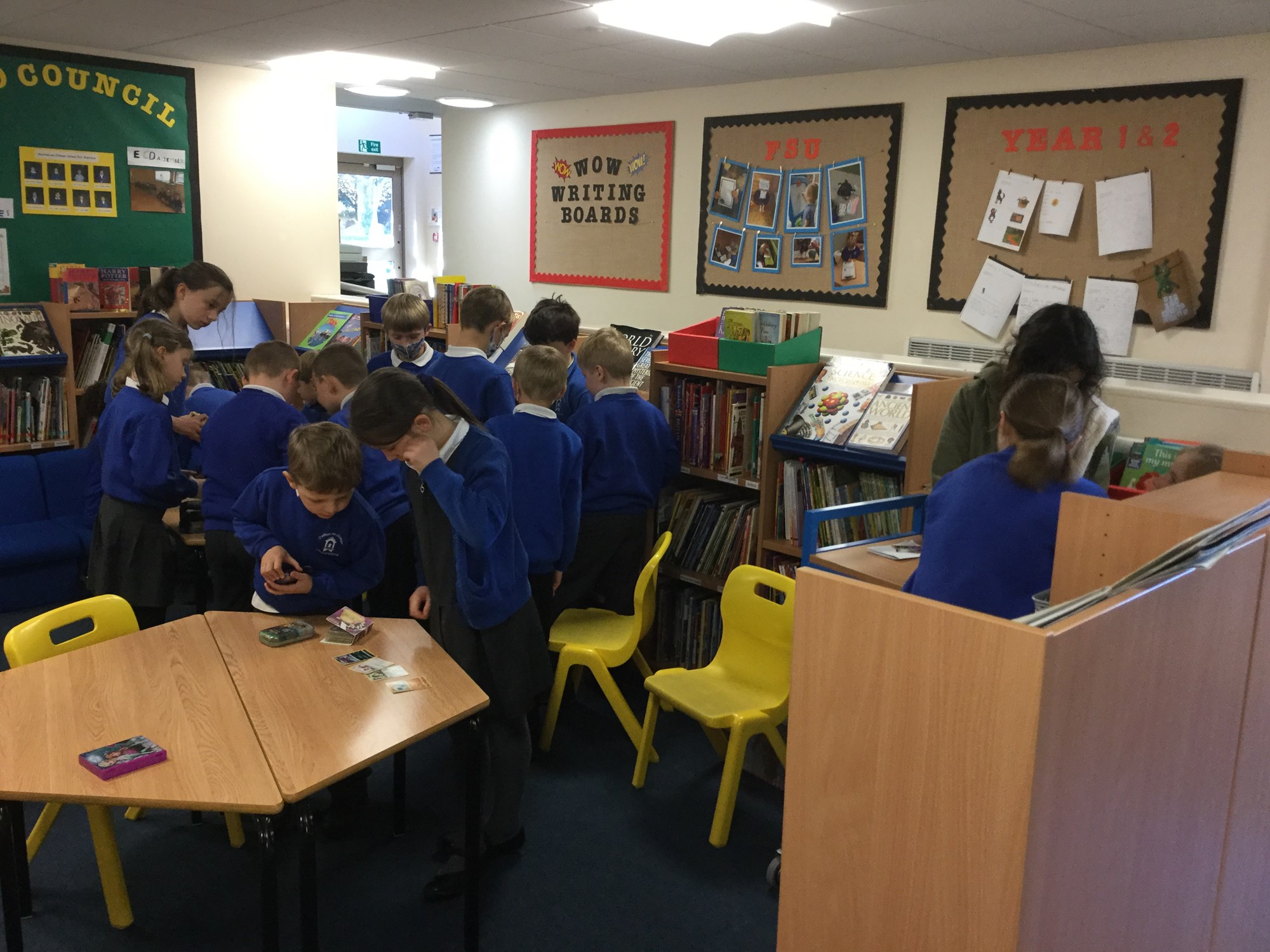 Community what's on in December in the village
4th of December at 6pm 'Charlton-on-Otmoor Village Gathering' and turning on of the lights. The church will be open for a miniature Christmas tree festival at 6pm - 9pm   PTA selling hotdogs, mulled wine and mince pies from 5.30 at the school. The souk will be open at Butler's farm again.
5th Outdoor Carol singing starting at 5pm around St Mary's Church.
12th Holy Communion at 9am St Mary's Church.
19th Lessons and Carols 6pm St Mary's Church please book by emailing or posting through my door. (Due to restricted numbers).
21st Quiet Service 4pm - For those who wish to remember loved ones and appreciate a quieter Christmas.  Please note at *St Andrew's Oddington
24th Bethlehem-on-Otmoor - Outdoor Crib Service 4pm
Wander around the village there will be readers at the Nativity Stations
Feel free to dress up in nativity outfits or just put a tea towel on your head.
24th Midnight Communion at 23.30 * Please note at St Andrew's Oddington
25th Christmas Day Family Service followed by short communion 10am St Mary's Church
26th Boxing Day St Mary's *Please note St Mary's Ambrosden 10.30
Notes:
If you wish to donate towards a posy for the remembrance arch please give their names to me or Lynn Roberts in an envelope with the donation by 1st December.
The corner of The Broadway and New Pond Lane will become our Christmas 'Bauble for love ones tree' again this year. Simply hang a bauble in remembrance of a loved one.
The church will host a mini 'Christmas tree festival' this year so if you wish to bring along a miniature decorated tree with battery operated lights please place them in the church before the 4th. They will be switched on on the 4th and 5th and Christmas Eve.
Let us stay safe and enjoy Christmas       revd.lisaholmes@gmail.com
Rev Lisa
The Queens's Platinum Jubilee- dates for your diary!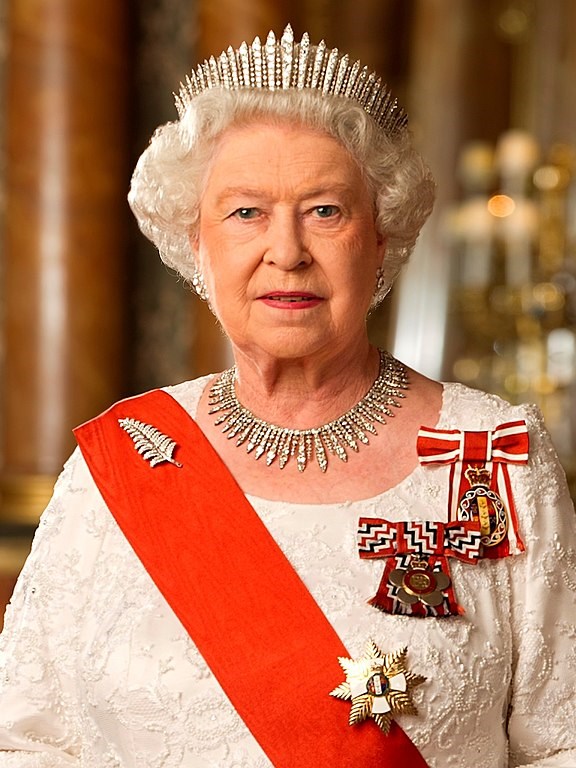 To celebrate the Queen's Platinum Jubilee in June 2022, the late May bank holiday has been moved to Thursday 2nd June 2022, with the additional bank holiday on Friday 3rd June 2022. As this extra bank holiday falls within the planned school holiday, the school has scheduled in an additional holiday date which will take place on Monday 6th June with the INSET day moving to Tuesday 7th June. This means that pupils will return to school after the May half-term break on Wednesday 8th June. The updated term dates can be found on the school website along with the term dates for the following academic year.
Charlton-on-Otmoor C.E. Primary School Term Dates 2021-2022
Please see the updated calendar below.
Charlton-on-Otmoor C.E. Primary School Term Dates 2022-2023
Please see the updated calendar below.
COVID-19- What to do if your child has symptoms:
The main symptoms of COVID-19 are:
a high temperature

a new, continuous cough - this means coughing a lot, for more than an hour, or 3 or more coughing episodes in 24 hours

a loss or change to sense of smell or taste - this means they cannot smell or taste anything, or things smell or taste different to normal.
If your child has any of the main symptoms of COVID-19, even if they're mild:
Get a PCR test to check if they have COVID-19 as soon as possible.

Your child should stay at home and not have visitors (self-isolate) until you get the test result - they can only leave home to have the test.

*It is important to re-iterate here that a lateral flow test is not sufficient and upon showing symptoms, your child will need to take a PCR test. If your child shows these symptoms at school, you will be phoned and asked to collect your child.
Do the rest of the family have to self-isolate?
You should also self-isolate straight away if:
You've tested positive for COVID-19

Someone you live with has symptoms or tested positive (unless you are not required to self-isolate)

You've been told to self-isolate following contact with someone who tested positive
When do I not need to self-isolate?
If someone you live with has symptoms of COVID-19, or has tested positive for COVID-19, you will not need to self-isolate if any of the following apply:
You're fully vaccinated - this means 14 days has passed since your final dose of a COVID-19 vaccine given by the NHS

You're under 18 years, 6 months old

You're taking part or have taken part in a COVID-19 vaccine trial

You're not able to get vaccinated for medical reasons
I hope this makes everything a lot clearer. If you have any questions regarding the guidance, please do not hesitate to get in contact with the school and we will go through this with you. If your child does have to self-isolate, the school will provide home learning for them for the duration of this time.