Newsletter 01/03/2019
This month we will be looking at the following values:
Positivity
Courage
Integrity
Endurance
Dear Parents,
We hope the children enjoyed the sunshine and warm weather during the holiday and that they are rested and ready for the next 6 weeks before the Easter holiday.
Attendance
Our attendance this week is 97.74 %. Well done!
Contacting the office
Please note that for all matters relating to the children (absence, pick up, clubs, etc...), parents need to use the parents' email address (parents@charltonono.co.uk) as it is the only one that is manned every single day either by Mrs Lambert or Mrs Towler. Thank you.
Height and Weight 12th March 2019 at 1.00 pm
This is a reminder about the Height and Weight session for all children from Reception to Yr 6 on 12th March at 1.00 pm (as per our email before the holiday). If you don't want your child to attend the session, please contact directly Alexx Mackenzie from the School Health Team on 07717 701032.
School Hall
During half term, the Hall floor was polished and re-varnished and it looks amazing.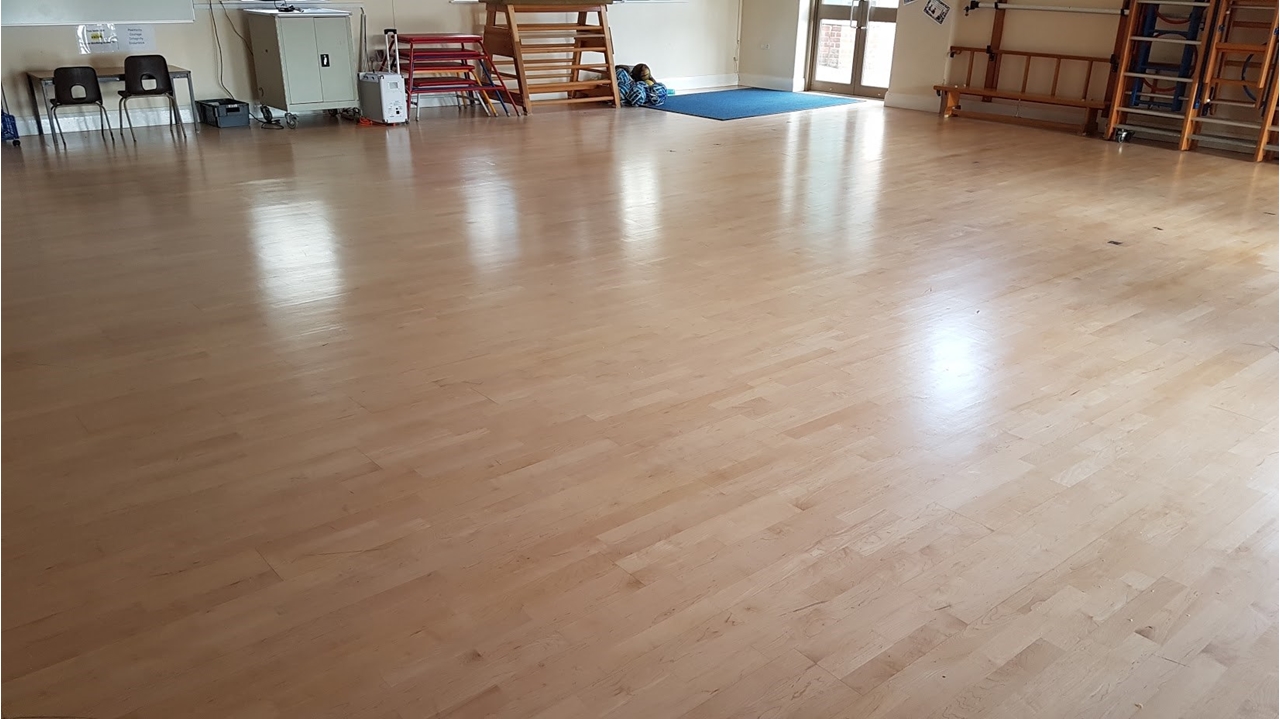 Maths Workshop
Thank you to the parents who came to the Maths Workshop. Following the session this week, we have put on to the website, under the Parents' TAB, a folder named "Maths workshop" with some documents that will show you some of the strategies we teach for addition, subtraction, multiplication and division. We do hope it will help you and your children.
World Book Day
Just a reminder that World Book Day takes place on Thursday 7th March 2019, and we would like to ask you to join us in helping your child to make the most of this special occasion. We are inviting the children to come to school dressed as their favourite character if they wish. 
Oxfordshire Music Service
Is your child interested in flute, clarinet or saxophone lessons?
The Oxfordshire Music Service is now able to offer woodwind lessons (flute, clarinet or saxophone) to students at Charlton-on-Otmoor school if there are enough interested students. If you have a child who would like to learn a woodwind instrument, you can add your child's name to the waiting list by following the "Apply for lessons" link on the "Learning an instrument" page of the Oxfordshire Music Service website.
Group lessons for 3-4 students cost £6.75 and individual lessons cost £18.90. Lessons would take place during the school day. For more information, email Chuck Lloyd on
charles.lloyd@oxfordshire.gov.uk
.
We are eager to get woodwind lessons started at the school so please do sign up soon if you are interested. We will let you know if we have enough students to be able to start lessons.
Plastic Bottles and Cereal boxes
Year 3/4 have a plea for 100ml plastic drinks bottles and cereal boxes please to help them get creative with their Egyptian topic. Thank you!
PTA
Look out in book bags for information about the next Family Bingo evening on Friday 15th March from 5.30pm. Come along and have a great evening, tell friends and family, open to all. We will be serving "bangers in a bun" from 5.30pm, Bingo dibbers will be on sale, there will be a raffle and licensed bar. Please get your forms in asap or by Wednesday 13th March.
The Rags to Riches collection is booked for Tuesday 12th March. Collection bags and details of what can go in them will come out next week in book bags. Filled bags can be dropped off at school on Monday 11th March from 3pm or Tuesday 12th March by 9am at the latest. So, go on take this opportunity to have a good clear out and raise money for the school!
Next Thursday (7th March) is World Book Day and if the children want, they can come to school dressed as a favourite literary character. Cup cakes will be on sale at breaktime, so if your child wants to purchase one please send them in with 50p (correct money please).
If you are unable to come to an event but would like to donate to the PTA, please do this through the office.
If you have ideas or suggestions for raising money or would like to join the PTA committee please let us know via the playground, office, email charltonschoolassociation@gmail.com or Facebook https://www.facebook.com/groups/149362305695629/
Upcoming Events, Save the Dates
Thursday 7th March - World book day
Tuesday 12th March - Rags to Riches collection, collection bags in book bags after half term
Friday 15th March - Family Bingo evening from 5.30pm
Tuesday 19th March - Pre-loved uniform sale, refreshments and PTA display at Parents evening
Wednesday 20th March - Pre-loved uniform sale, refreshments and PTA display at Parents evening
Thursday 4th April - Church Service and Easter Event including Easter Hunt
Friday 17th May - Coffee Church
Sunday 9th June - Duck Race
Saturday 13th July - Summer Fete
Book Donation
We are still looking for more books so please keep your eyes open and bring any of the titles below (that you don't need anymore) to school. Thanks very much for your help.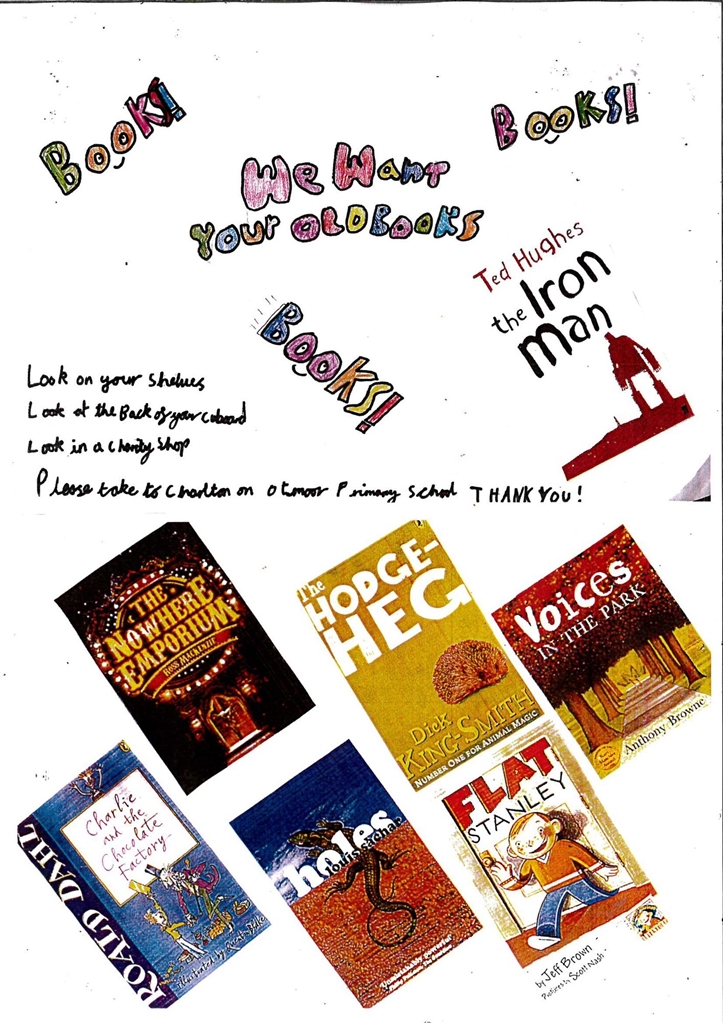 WEEK BEGINNING 1st MARCH 2019

| | |
| --- | --- |
| Be friendly, respectful and kind | Bethany (Yr 5/6) for being respectful towards teachers |
| Be the best you can be | Edwin (Yr 5/6) for a brilliant effort and improved attitude and behaviour especially today |
| Be responsible | Fletcher and Ronnie (YR 1/2) as both boys have been really responsible for their learning and have been fantastic |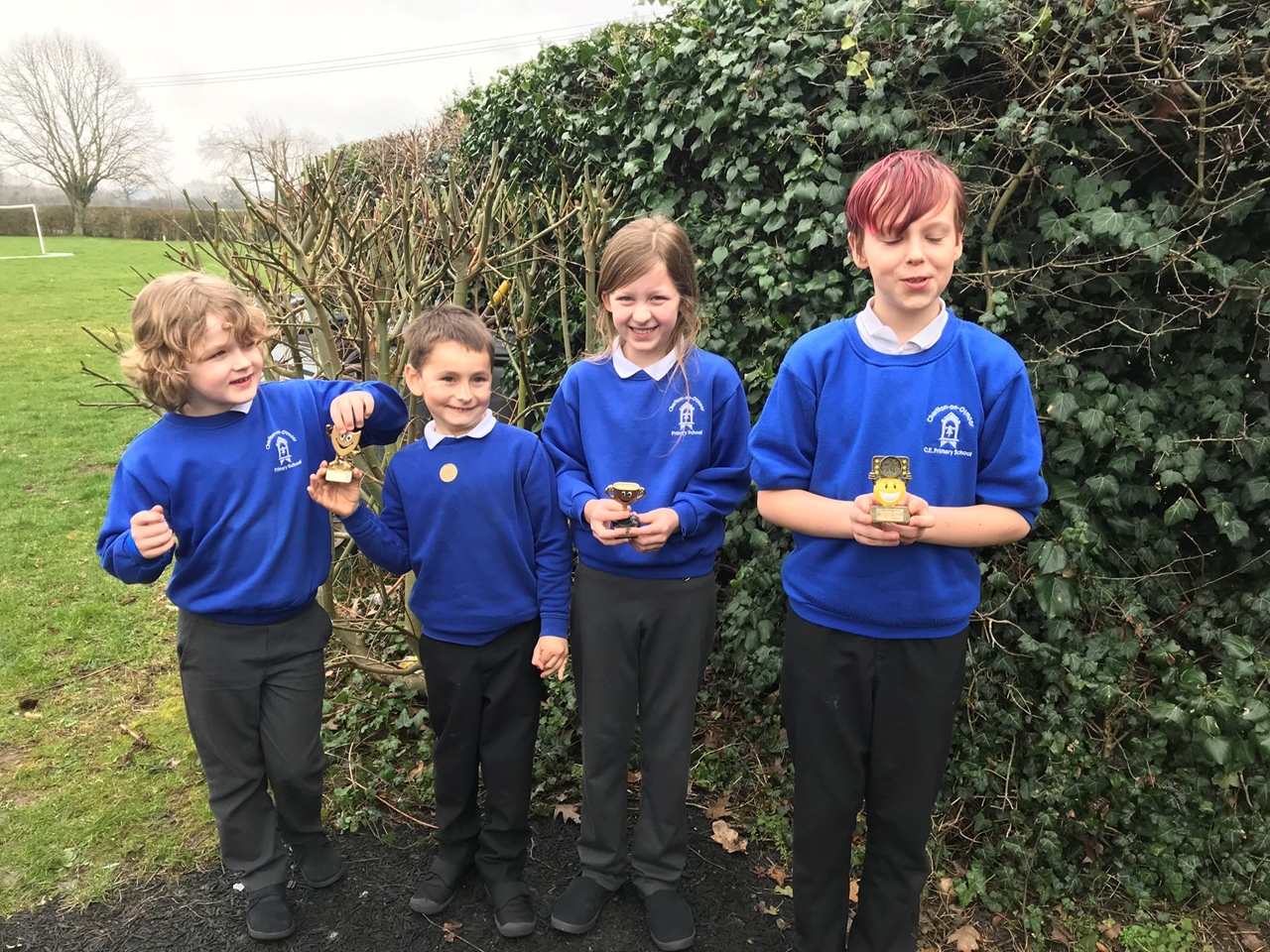 | | |
| --- | --- |
| FSU | Grace for always trying her best |
| Yr 1/2 | Beatrice for always being helpful to everyone, polite to everyone and being a constant super star |
| Yr 3/4 | Phoebe for being helpful and considerate |
| Yr 5/6 | Sebastian for good sensible focus and setting a good example |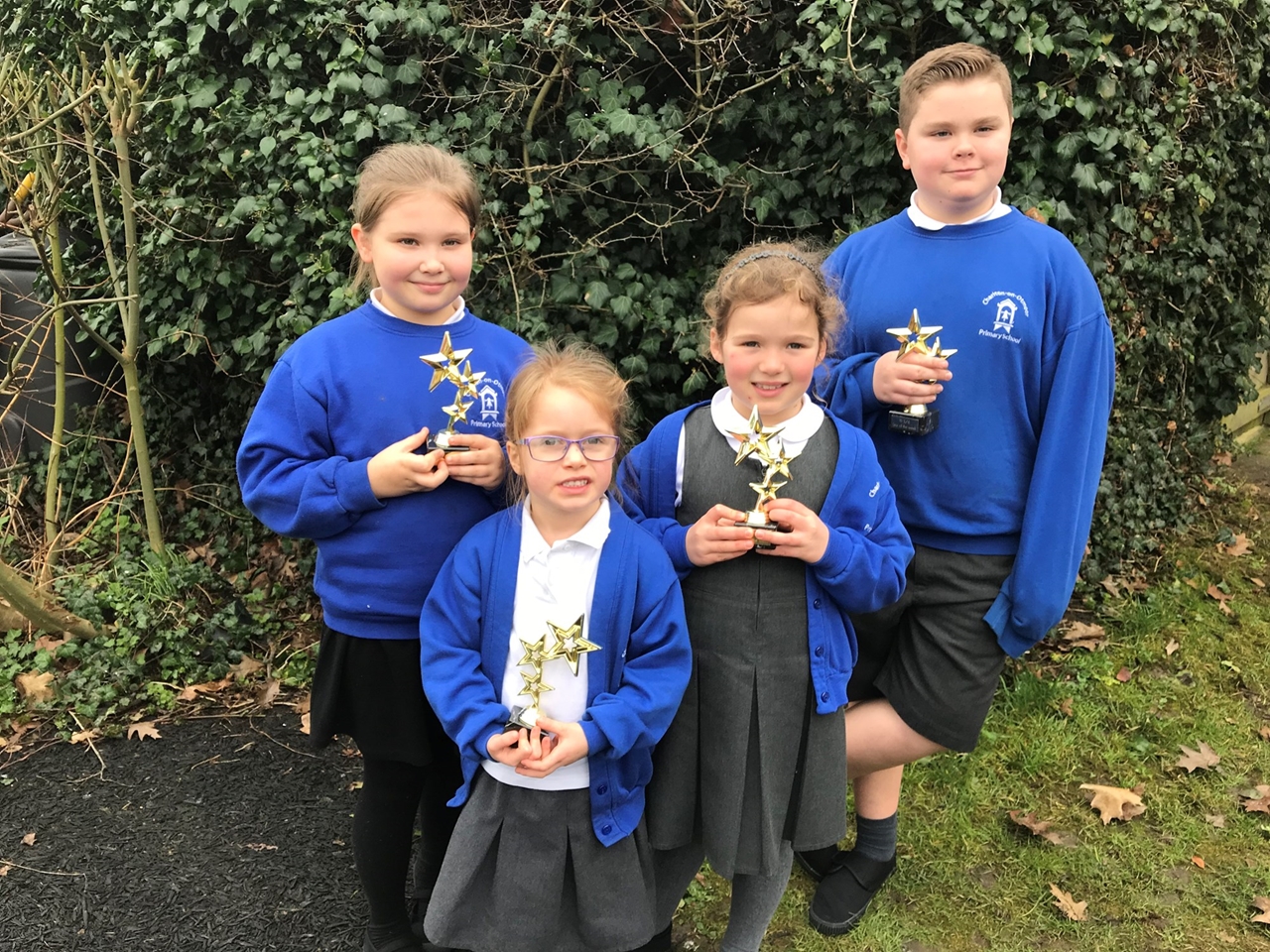 Mathletics
Silver award : Jasmine with 2140 points
Bronze awards : Ronnie with 1950 points and Fletcher witrh 1141 points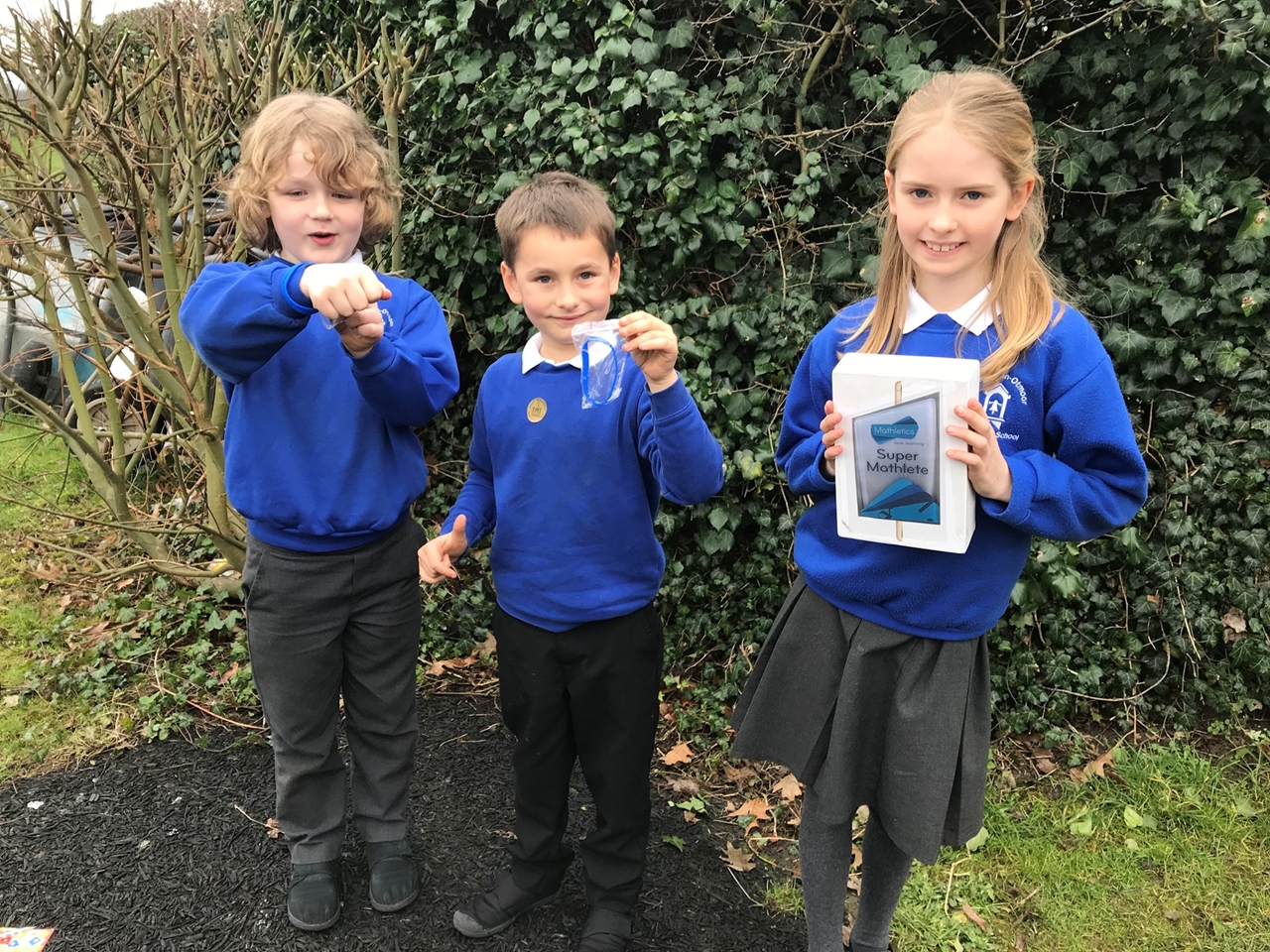 Events or news outside school:
Cookery Course sign up in Bicester
Windrush Generation