Newsletter 08/03/2019
This month we will be looking at the following values:
Positivity
Courage
Integrity
Endurance
Dear Parents,
World Book Day yesterday was a great success and we had a fabulous display of book characters, please go to the School Life App or our website to see more pictures. A big thank you goes to the PTA for organising the cake sale too.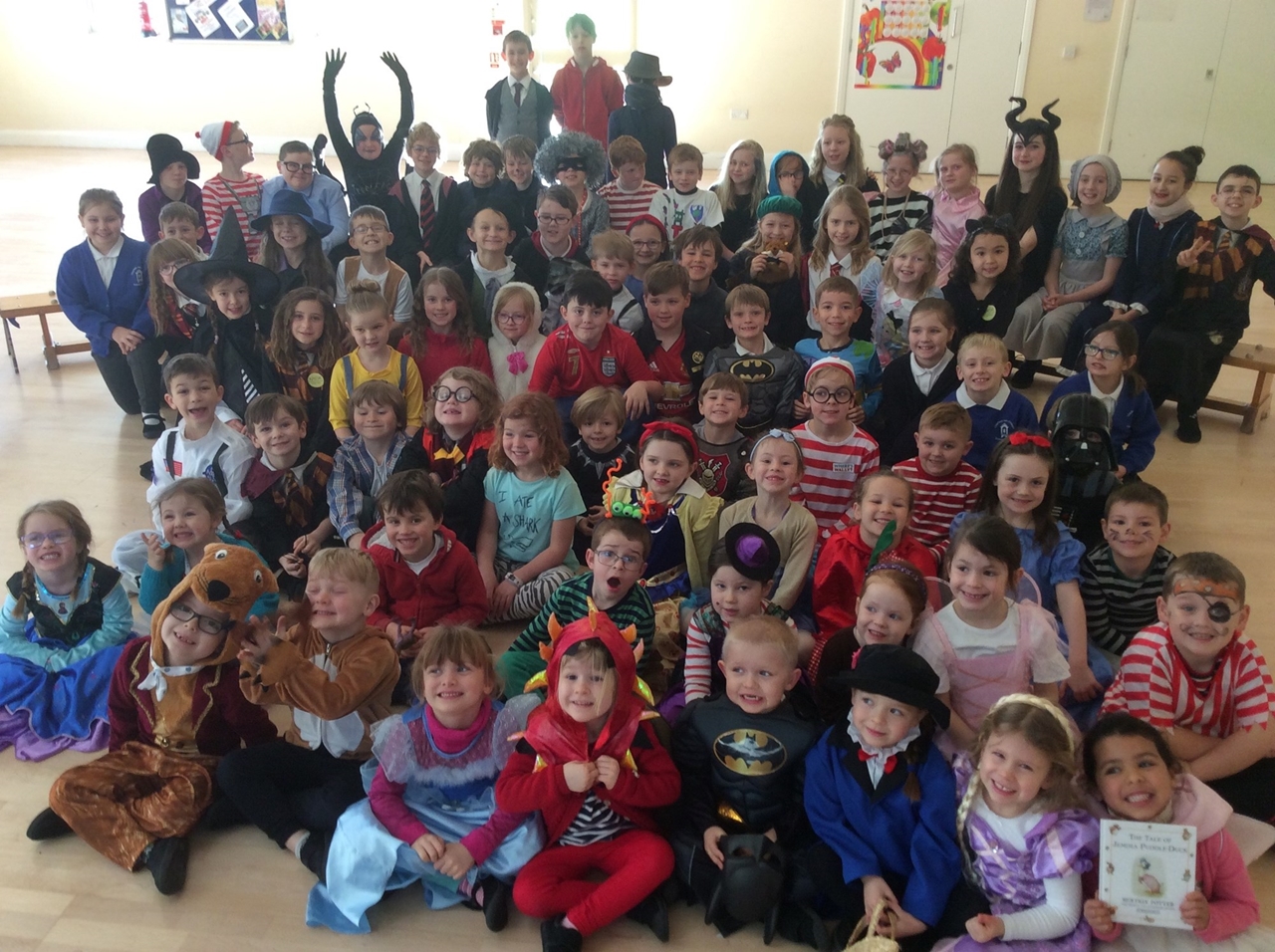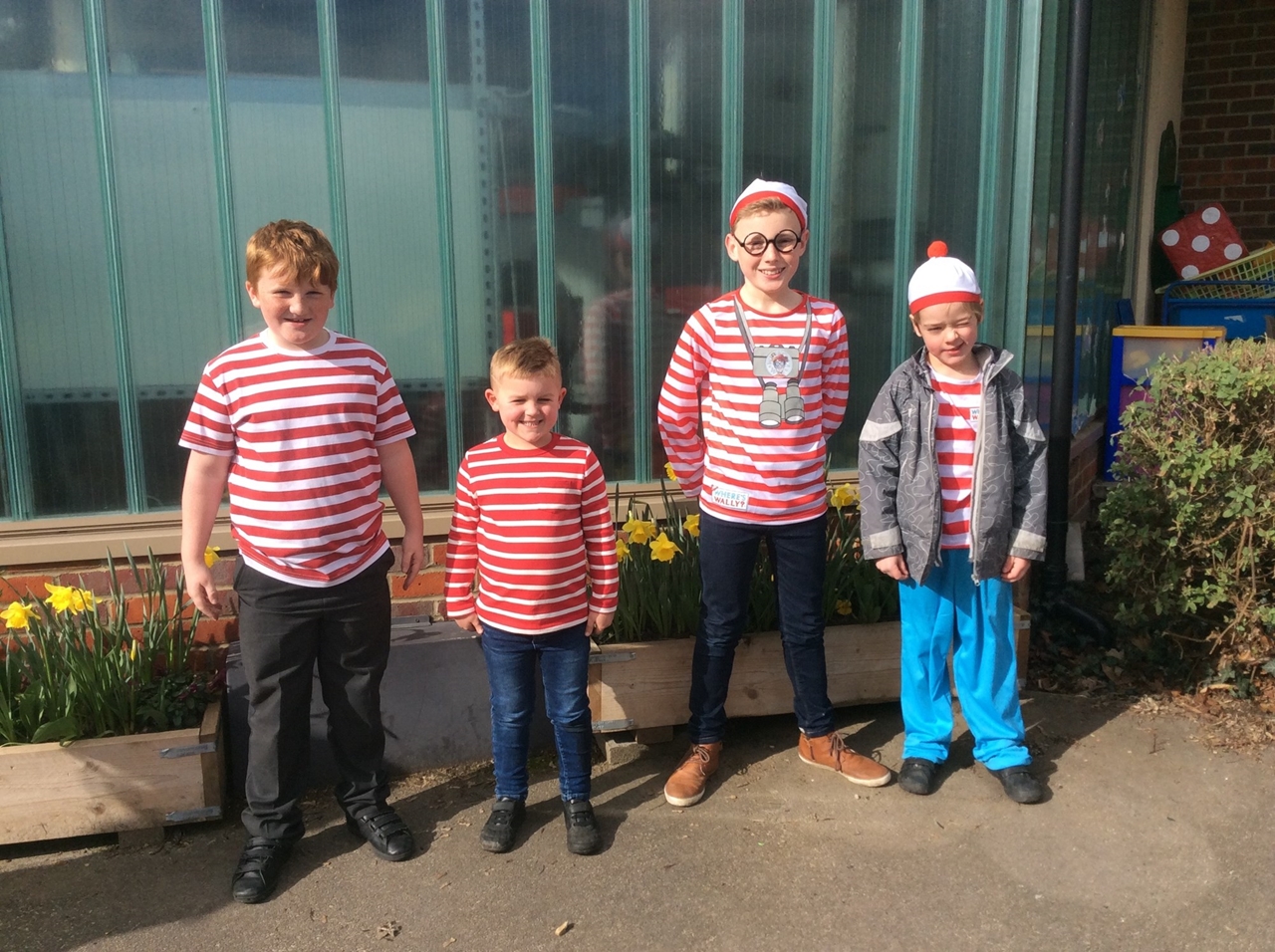 Attendance
Our attendance this week is 98.21%. Well done!
Mothers' Day
Just a reminder that we will celebrate Mothers' Day on 29th March, the service at St Mary's Church is at 11 am followed by lunch at noon. The adult lunch is £3.60. Please do let the office know your choice of menu as soon as you can and please can we have your payment in a named enveloppe. Thank you.
Height and Weight 12th March 2019 at 1.00 pm
This is the last reminder about the Height and Weight session for all children from Reception to Yr 6 on 12th March at 1.00 pm. If you don't want your child to attend the session, please contact directly Alexx Mackenzie from the School Health Team on 07717 701032.
Hockey Match
We are very proud to announce that our Hockey team who played at The Cooper School on Wednesday is through to the final. Well done everyone for a fantastic result! The final is on Wednesday 20th March in the afternoon (we will be there from 2.30 pm). You are welcome to come and support our team. We are very thankful to Mrs Heasley who will be coming to school next week for some extra training sessions with the children before their big match.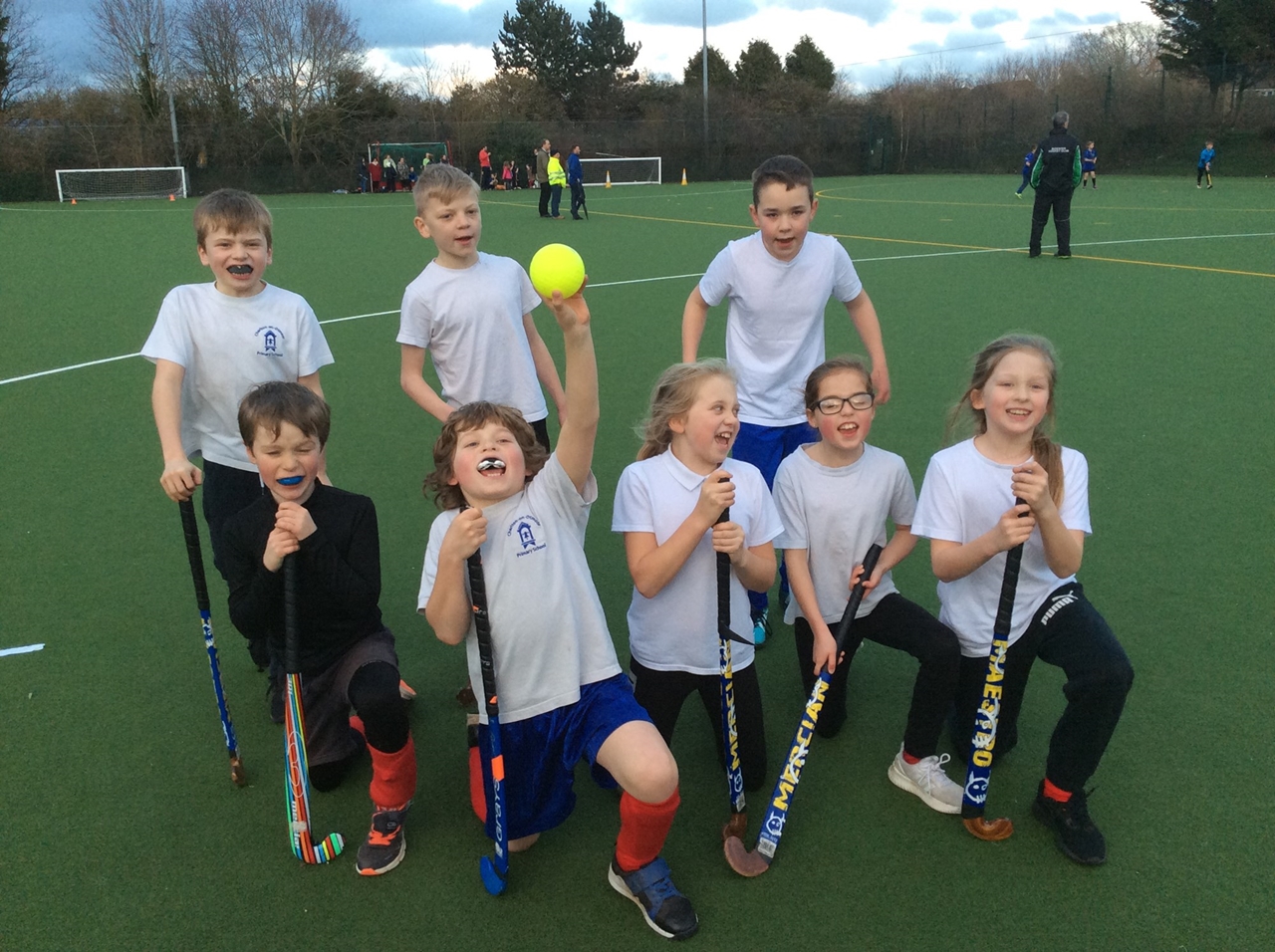 Parents' Evening Change of Time
Due to the hockey tournament, we have had to change the time for Parents' evening on Wednesday 20th March from 6.00 pm untill 8.00 pm to 6.30 pm until 8.30 pm. Thank you for your understanding.
Maths Club
Monday was our first Maths Club and so many children signed up that we have decided to do it over a 2 week rota. This week, the children enjoyed playing maths games and solving maths problems and they all had a lot of maths fun.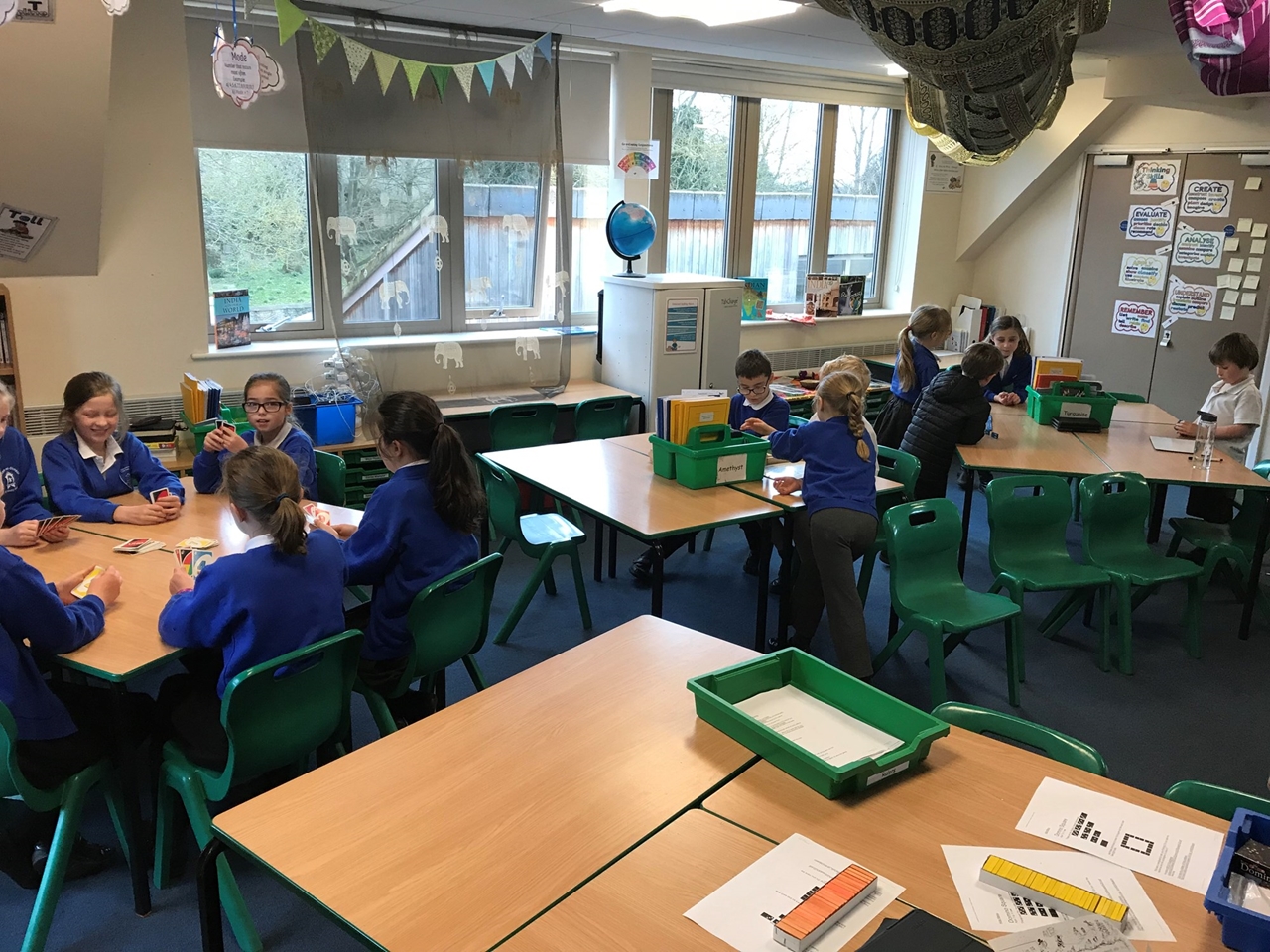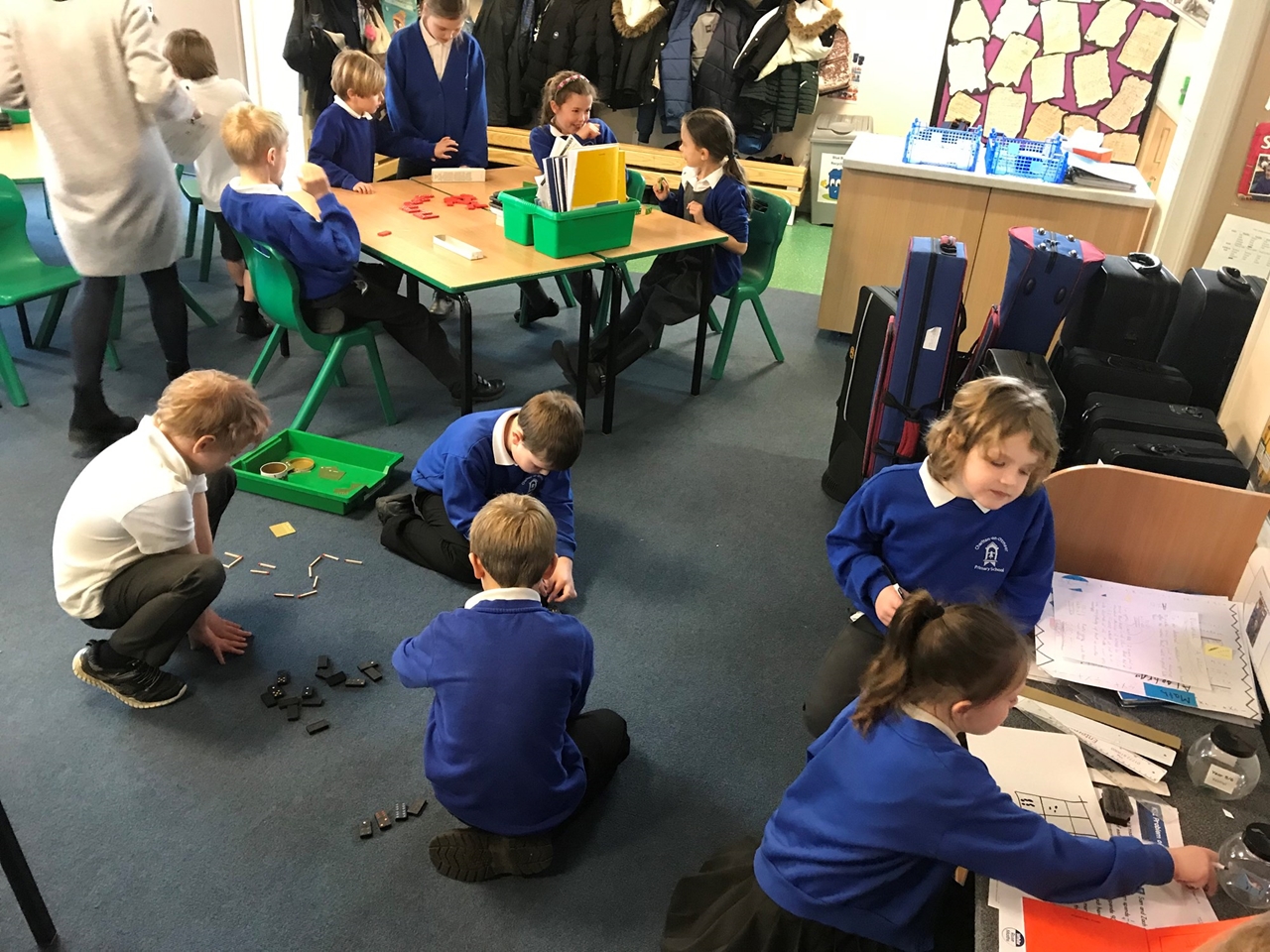 Library
You may have noticed that your child has come home with a non-fiction book from the School's library. We are trialing the borrowing of books and hope the children enjoy sharing their choice with you. Year 1/2 chose and return their book on Tuesday, Year 3/4 on Wednesday and Year 5/6 on Thursday. We would appreciate your help in making sure your child brings their borrowed book back on the correct day so they can then borrow another one.
Oxfordshire Music Service
Is your child interested in flute, clarinet or saxophone lessons?
The Oxfordshire Music Service is now able to offer woodwind lessons (flute, clarinet or saxophone) to students at Charlton-on-Otmoor school if there are enough interested students. If you have a child who would like to learn a woodwind instrument, you can add your child's name to the waiting list by following the "Apply for lessons" link on the "Learning an instrument" page of the Oxfordshire Music Service website.
Group lessons for 3-4 students cost £6.75 and individual lessons cost £18.90. Lessons would take place during the school day. For more information, email Chuck Lloyd on
charles.lloyd@oxfordshire.gov.uk
.
We are eager to get woodwind lessons started at the school so please do sign up soon if you are interested. We will let you know if we have enough students to be able to start lessons.
Plastic Bottles and Egg boxes
Year 3/4 have a plea for 100ml plastic drinks bottles and egg boxes please to help them get creative with their Egyptian topic. Thank you!
Contacting the office
Please note that for all matters relating to the children (absence, pick up, clubs, etc...), parents need to use the parents' email address (parents@charltonono.co.uk) as it is the only one that is manned every single day either by Mrs Lambert or Mrs Towler. Thank you.
PTA
The Rags to Riches collection is booked for Tuesday 12th March. Filled bags can be dropped off at school on Monday 11th March from 3pm or Tuesday 12th March by 9am at the latest. If you run out of bags just ordinary plastic bags can be used. So, go on take this opportunity to have a good clear out over the weekend and raise money for the school!
It's bingo time, Friday 15th March from 5.30pm. We will be playing 6 games and should finish by 7.30pm so not too late for everyone. This year we're going to have the "Bangers in the Bun" at the start, there will be a licensed bar and raffle.
If you are unable to come to an event but would like to donate to the PTA, please do this through the office, cash or cheques made payable to Charlton on Otmoor School Association.
If you have ideas or suggestions for raising money or would like to join the PTA committee please let us know via the playground, office, email charltonschoolassociation@gmail.com or Facebook https://www.facebook.com/groups/149362305695629/
Upcoming Events, Save the Dates
Tuesday 12th March - Rags to Riches collection, collection bags in book bags after half term
Friday 15th March - Family Bingo evening from 5.30pm
Tuesday 19th March - Pre-loved uniform sale, refreshments and PTA display at Parents evening
Wednesday 20th March - Pre-loved uniform sale, refreshments and PTA display at Parents evening
Thursday 4th April - Church Service and Easter Event including Easter Hunt
Friday 17th May - Coffee Church
Sunday 9th June - Duck Race
Saturday 13th July - Summer Fete
WEEK BEGINNING 4th MARCH 2019

| | |
| --- | --- |
| Be friendly, respectful and kind | Neive (Yr 1/2) for always looking out for all the other children, for being respectful to all staff and children. Neive only has kind bones in her body |
| Be the best you can be | Hockey Team (Yr 5/6) for working brilliantly as a team and for being humble and sportsman like in victory |
| Be responsible | Lucas (Yr 3/4) for being responsible for his learning, being focused and enthusiastic |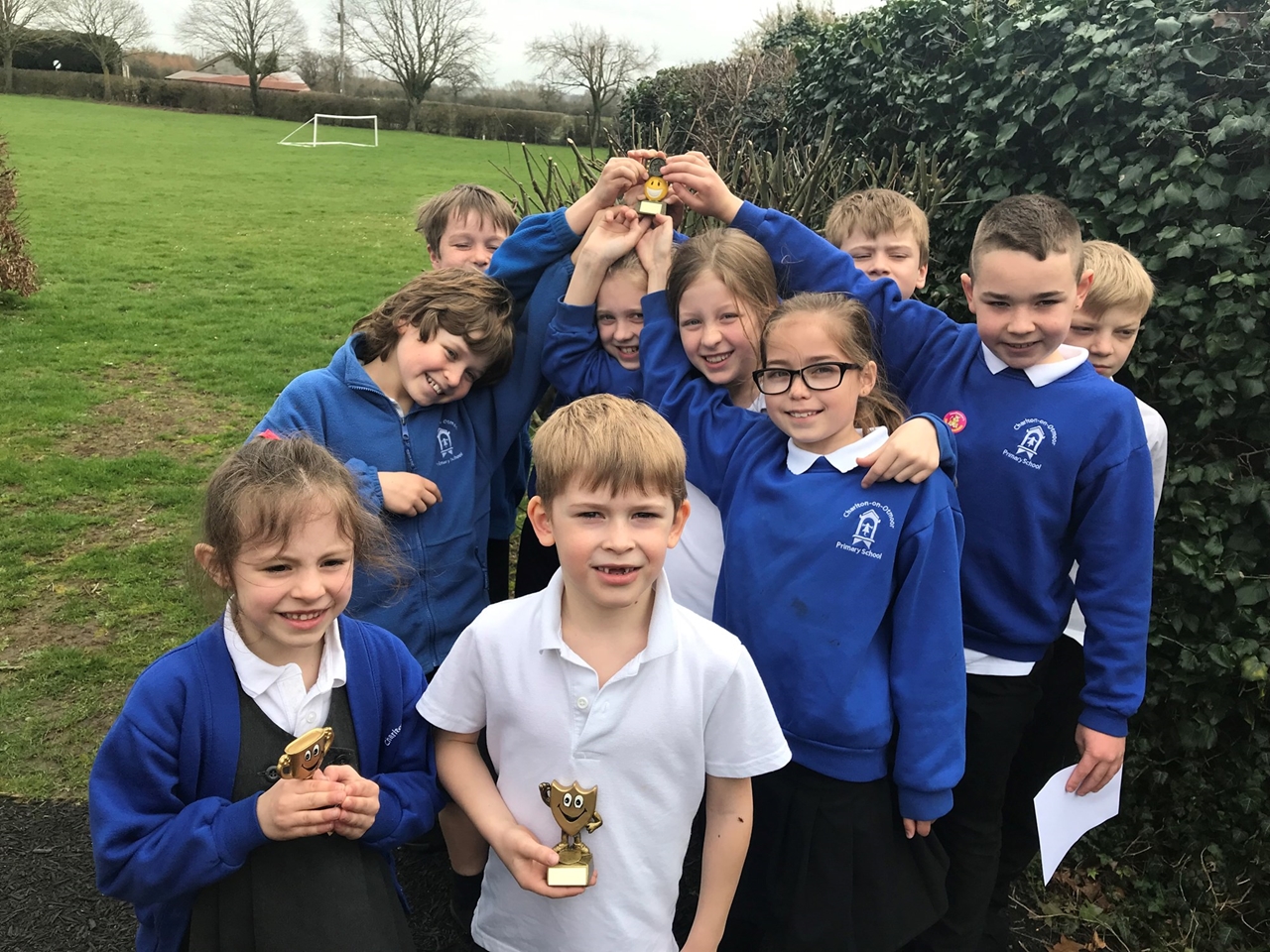 | | |
| --- | --- |
| FSU | George for a super work making his dinosaur |
| Yr 1/2 | Jacob for being positive and working really hard this week |
| Yr 3/4 | Emilia F for her determination with her maths |
| Yr 5/6 | Edward for being sensible and responsible and giving up his time to help with the new library loan system |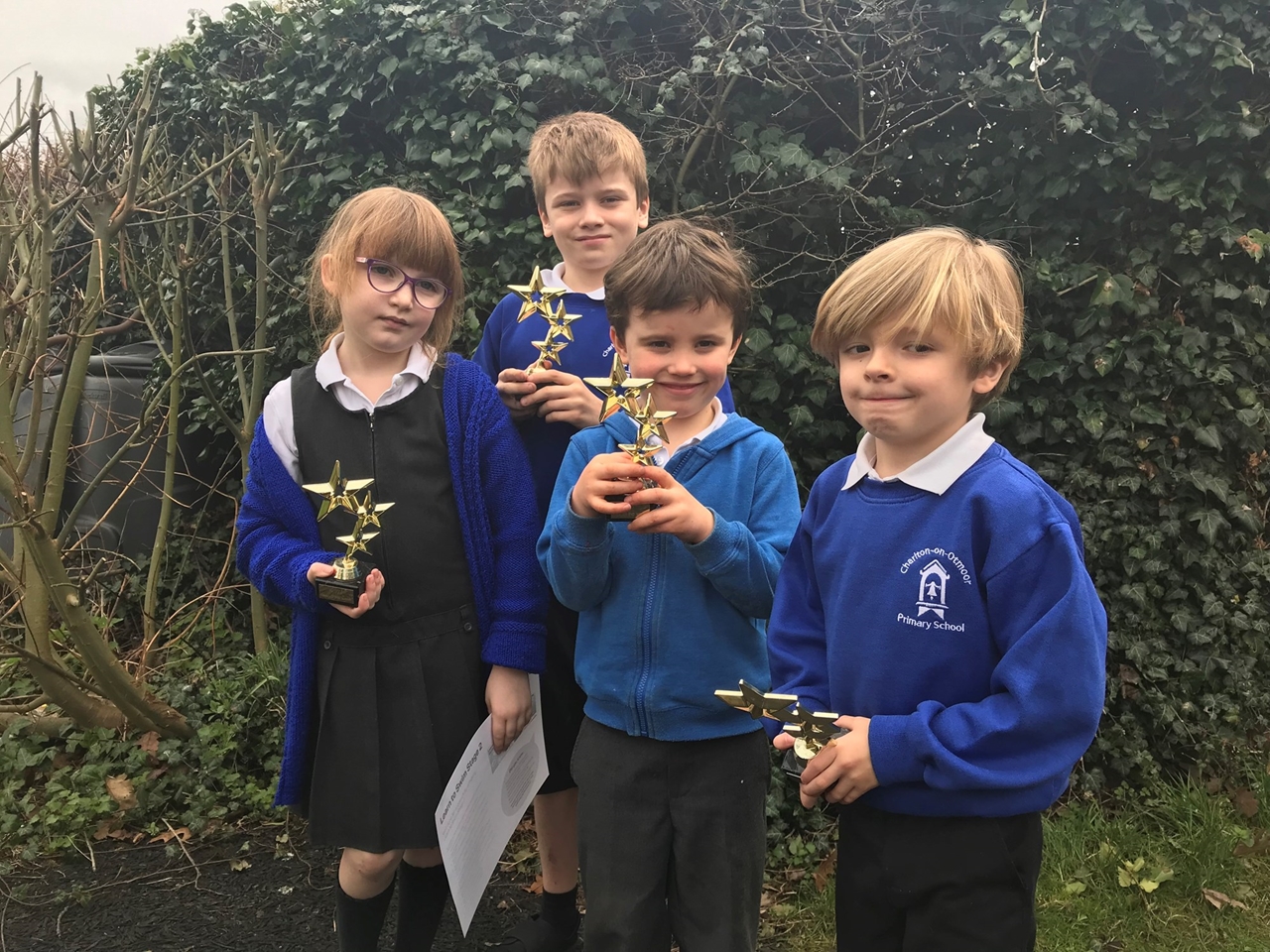 Mathletics
Silver award : Ronnie with 1545 points and Mia with 1340 points
Bronze awards : Hope with 4063 points and Jamie A with 2120 points
Events or news outside school:
WI
The WI are doing two more Pop Up Cafes during the Easter holiday, Wed 10th and Wed 17th April between 10 and noon. Thank you.
Oxford and Cambridge Singing School
I'm emailing you regarding The Oxford & Cambridge Singing School's Easter Course on 8-10th April at Worcester College, Oxford.
Further information can be found on our website - www.oxbridgesingingschool.com/courses/oxford. This Easter, the course will be led by Thomas Allery, Director of Music at Worcester College, Oxford and Katy Silverman, Organist and choral conductor, Assistant Director of Music at St Mary's Church Putney, piano and music teacher.
Our courses are for children aged 7-13 who love to sing and are devised to include choral singing, singing lessons in small groups to focus on sharpening vocal technique, music appreciation, music history, music theory in the form of games and exercises - all to improve their general musicianship, technical ability and confidence. We receive great feedback from families who say how much their children have enjoyed The Oxford & Cambridge Singing School's courses.
There are limited number of places available on this course. I would be very grateful if these details could be circulated to the parents of your pupils. Should you have any queries in the meantime, please don't hesitate to let us know. Thank you in advance for your support.