The beginning of this term was very busy with lots of activities, sports' events, the Year 5/6 visit to Woodstock Museum and the children are looking forward to relaxing at home. We hope to see them all refreshed in a week time.
Our attendance this week is 94.05% and considering how many children were ill, it is very good. Well done.
For all matters relating to the children, please can parents only use the parents' email address (parents@charltonono.co.uk) as it is the only one that is manned every single day either by Mrs Lambert or Mrs Towler. Thank you for your understanding.
This morning we had an impromptu inspection from the District Council and we are delighted to announce that we got a 5 again this year. Well done Mrs Geering and Mrs Hall for a wonderful result.
Height and Weight 12th March 2019 at 1.00 pm
An email was sent today with some information given by the School Nurses Team from Bicester and Kidlington. If you don't want your child to attend the session, please let the nurses know directly.
Over the holidays the Hall floor will be polished and re-varnished. We are all looking forward to seeing the results of a much needed job.
The children had a wonderful time at the Museum and we would like to thank Mrs Zarcaro and Ms Burt for kindly accompanying Mrs Bending and Mrs Ellam on the trip. (Please see pictures on the website or School Life App).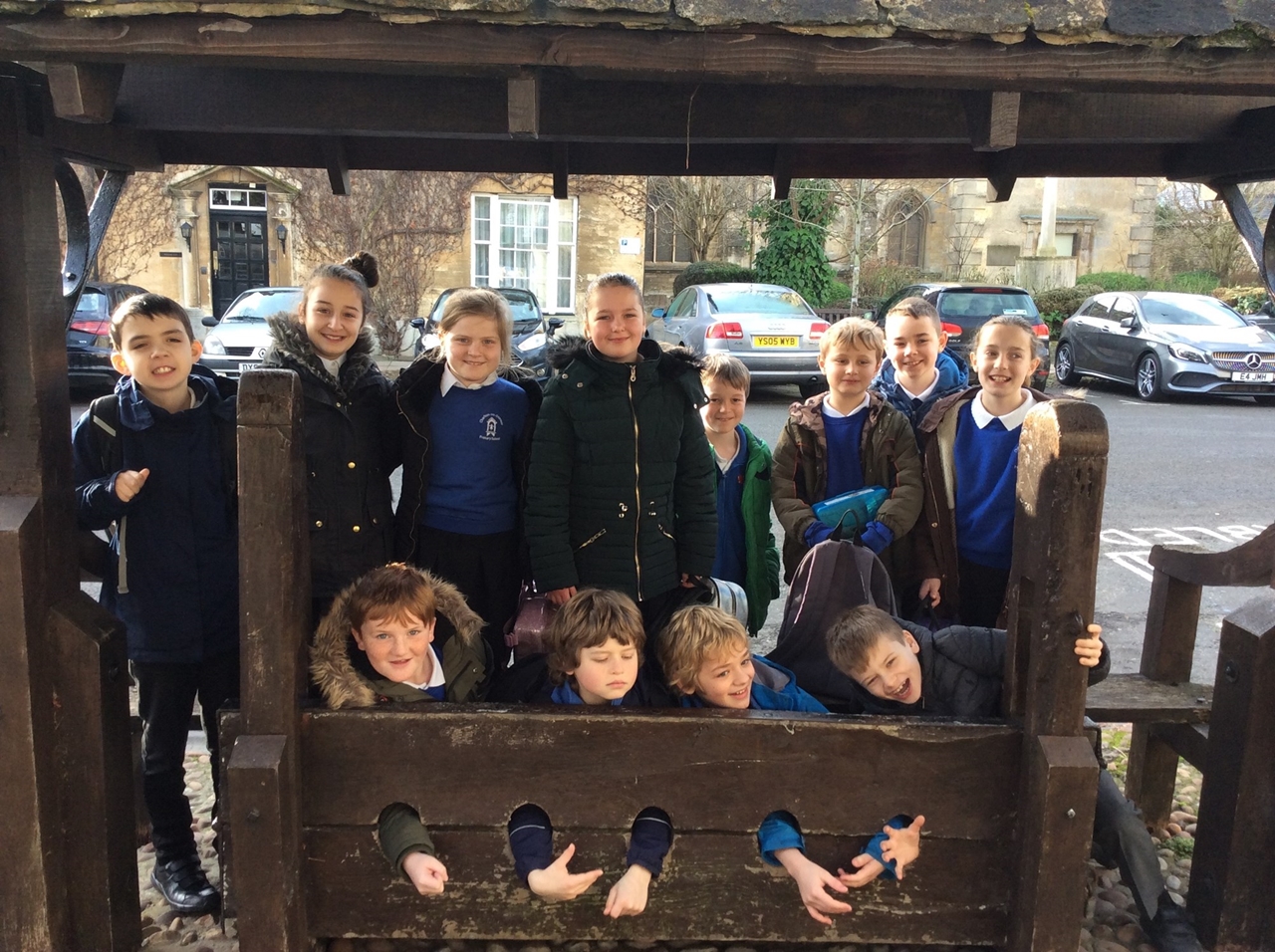 Mrs Bending and Mrs Ellam will be holding a maths workshop on Wednesday 27th February from 2:30-3:15. The focus for this session will be fractions, multiplication and division. This is an opportunity for parents to come along, see how we teach maths to the children and to ask questions.
Creating a Culture of Collaboration
At Charlton-on-Otmoor Primary we strive to provide an inclusive and reflective provision that values all children and families. As staff, we are constantly challenging ourselves to keep this drive at the forefront of the culture of the school. As a parent you may not be fully aware of how you can support us and even, unknowingly contribute. Therefore we wanted to share a little insight to how we as a school, and us as a community can come together to ensure we continue to grow.
"Involving parents and the community is an important principle of quality, both in and out of the classroom. It is even more relevant in the case of inclusive education, which is much broader than formal education and should not only take place within the four walls of a classroom" (UNICEF, 2014)
As mentioned above, being inclusive is wider reaching than simply the understanding within a classroom, or the culture on school grounds. Instead it is an understanding of how it benefits all children.
A positive connection between parents and schools influences children's attitudes and achievements in education.
Children with disabilities are not the only ones that benefit: there are also advantages for parents, classmates, educators and schools.
Here is a link to an insightful film "Amazing Things" we would like to share with you and your family.
The final amount raised by Charlton-on-Otmoor for NSPCC is £1,018.90. What an achievement, thank you!
The WI will be having their Pop-Up Café on Wednesday 20 February at School, 10am-12 noon. Tea/Coffee, homemade cakes, jams, chutneys, marmalades, books and children's Lucky Dip. Do come and see us!
Thanks to everyone for supporting the Break the Rules Day, there were some fantastic hair colours this morning.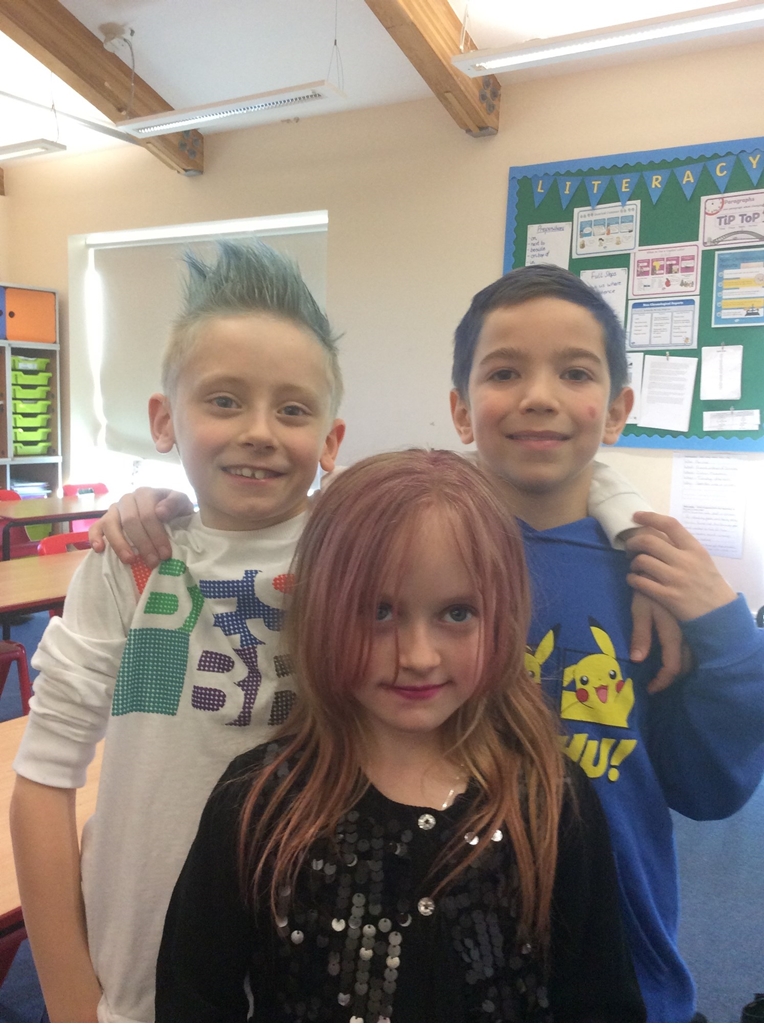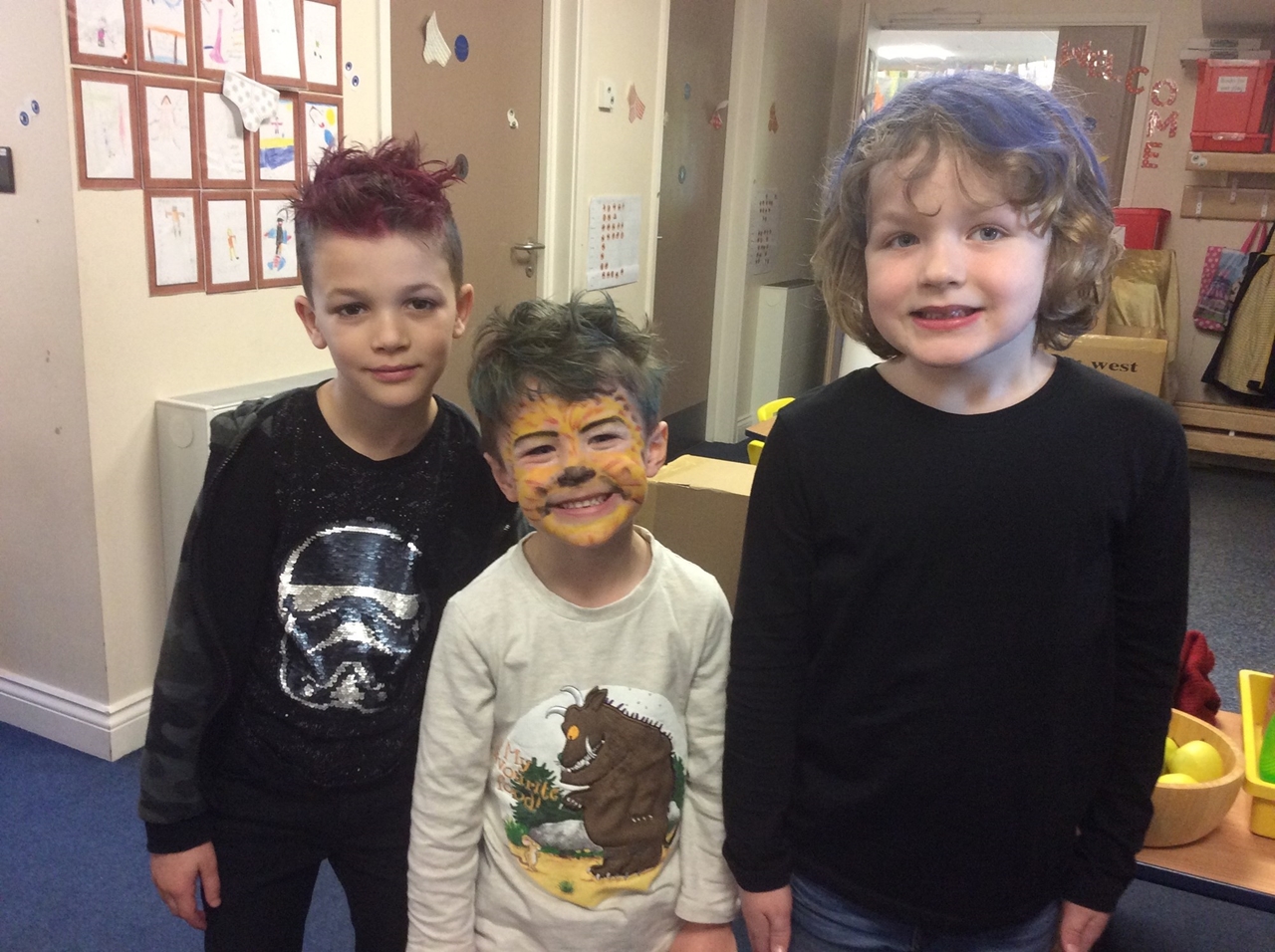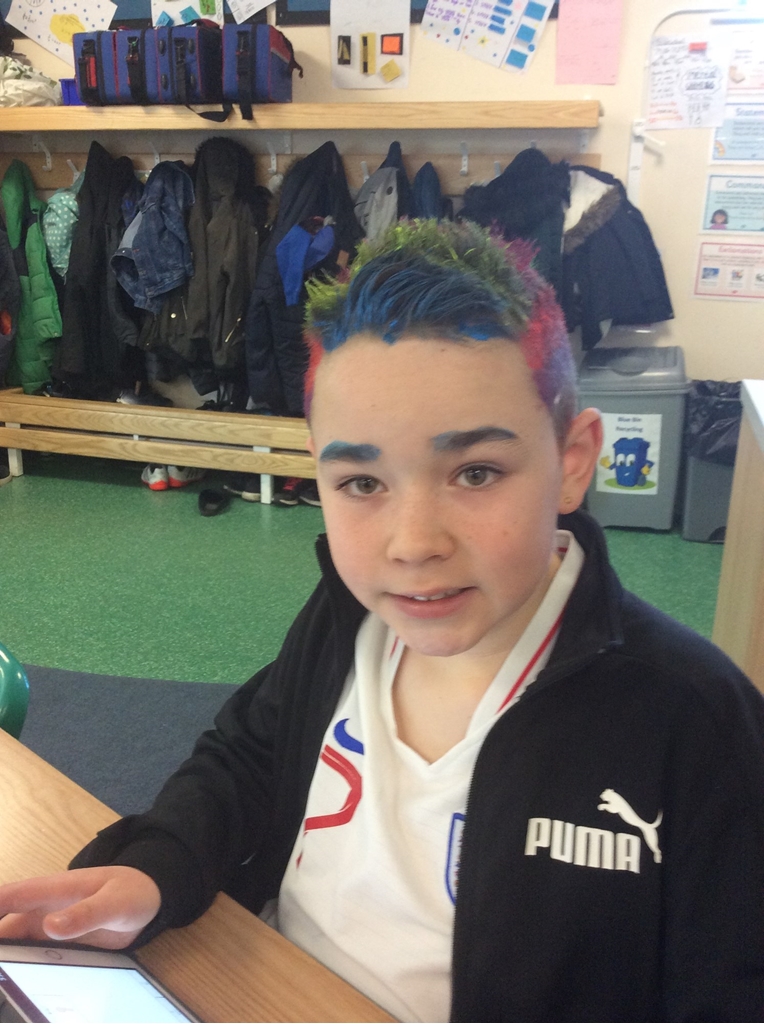 The children all seemed really excited about it and of course the money raised will be spent on enhancing their education.
Just to let you know that at parents evening (both sessions) the PTA will be selling pre-loved school uniform. We have accumulated a fair amount of good quality second hand uniform particularly pinafore dresses, summer dresses and jumpers with the school logo on.
We will also have on display in the Percy Collett room some of the items that the money raised has bought this year for you to see. These resources are already being used in the classrooms and supporting the children's education. Refreshments will also be available.
If you have ideas or suggestions for raising money or would like to join the PTA committee please let us know via the playground, office, email charltonschoolassociation@gmail.com or Facebook https://www.facebook.com/groups/149362305695629/
Upcoming Events, Save the Dates
Thursday 7th March – World book day
Tuesday 12th March – Rags to Riches collection, collection bags in book bags after half term
Friday 15th March – Family Bingo evening from 5.30pm
Tuesday 19th March – Pre-loved uniform sale, refreshments and PTA display at Parents evening
Wednesday 20th March – Pre-loved uniform sale, refreshments and PTA display at Parents evening
Thursday 4th April – Church Service and Easter Event including Easter Hunt
Friday 17th May – Messy Church
Sunday 9th June – Duck Race
Saturday 13th July – Summer Fete
After half term there will be a focus on whole class reading. To make this a more worthwhile experience for the children we are looking for donations of the books below. Please keep your eyes open and bring any of these titles (that you don't need anymore) to school. Thanks very much.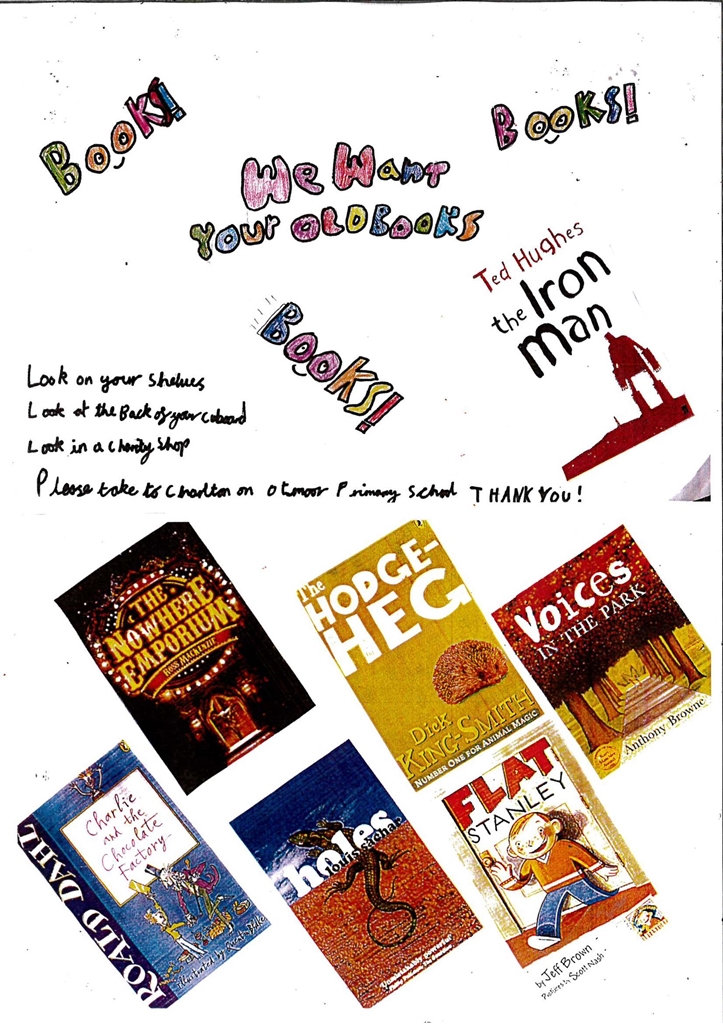 Please don't forget to book your child for the clubs offered by ASL starting on 25th Feb. KS1 is Reception & Yr 1/2 - KS2 is Yr 3/4 & Yr 5/6. These will be alternated to ensure that all children have a chance to take part in the different clubs. Please contact Maxine Ingram directly if you wish to book your child for those clubs. Email: m.ingram@advancedsportsltd.com.

| | |
| --- | --- |
| Be friendly, respectful and kind | Evelyn (FSU) for being kind to her friends (unfortunately she wasn't available for the picture) |
| Be the best you can be | Ronnie (Yr1/2) for putting so much effort into his work and improving greatly with his reading and writing |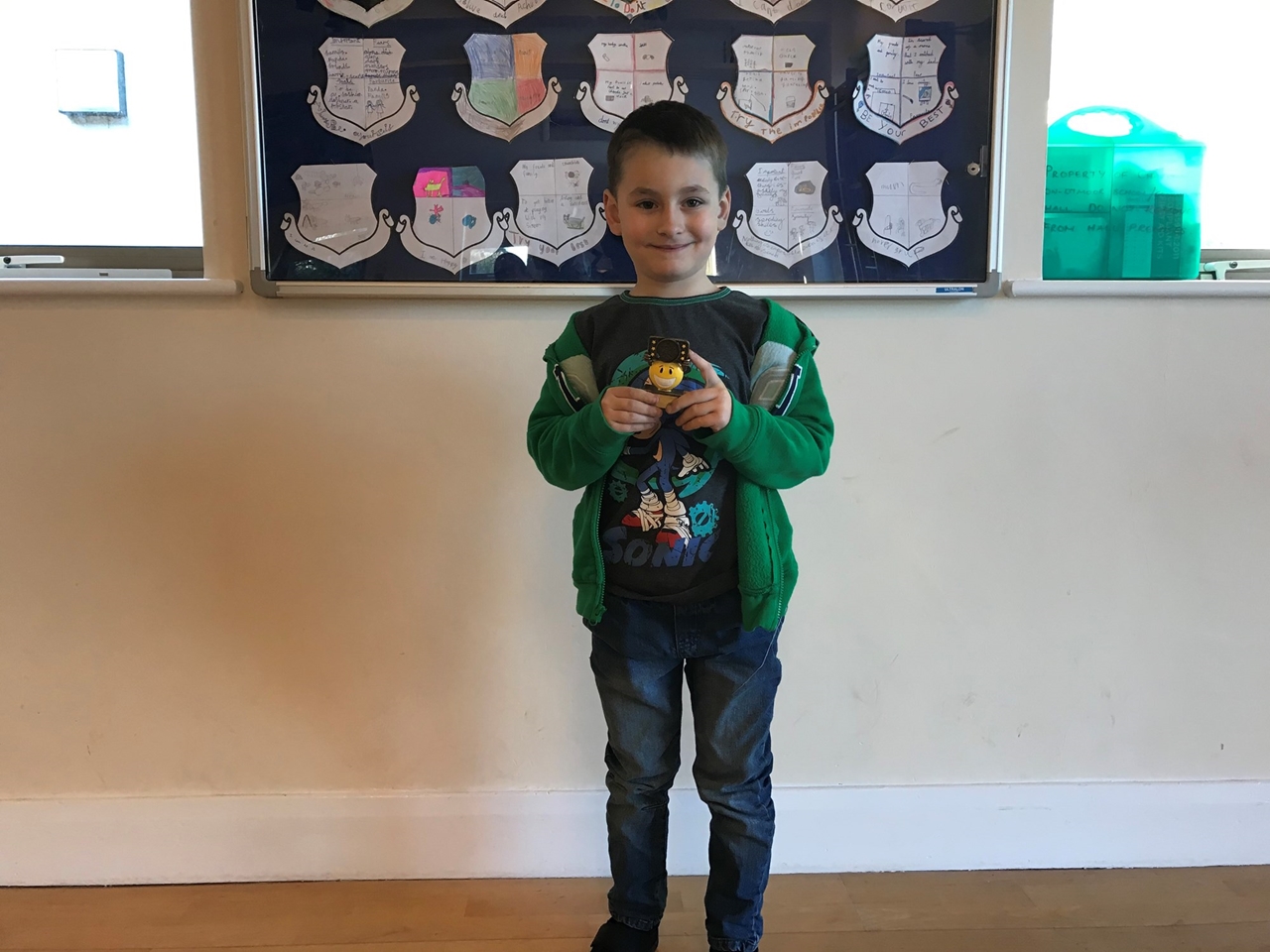 | | |
| --- | --- |
| FSU | MacKenzie for being very kind and helpful to a nursery child |
| Yr 1/2 | Rufus for working hard and really concentrating |
| Yr 3/4 | Stanley for his fantastic work during our life saving session at swimming |
| Yr 5/6 | Alexander for trying hard with new challenges, especially hockey and for doing a fantastic maths poster independently |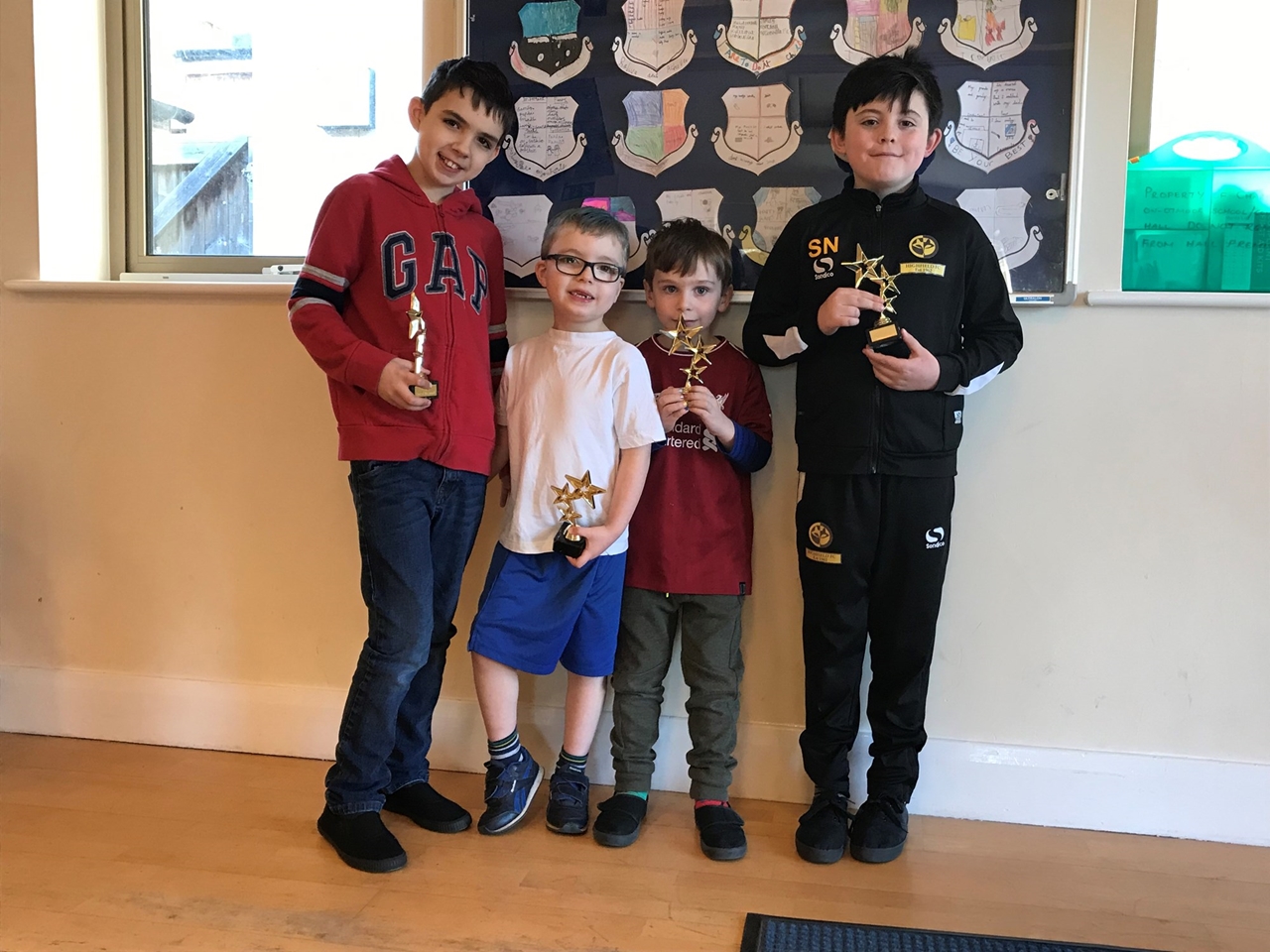 Events or news outside school: